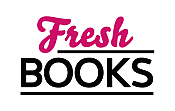 March gives us books to "roar" over
Reviews
1 - 20 of 1367 ( prev | next )
Puritan Girl, Mohawk Girl
by John Putnam Demos
"An inspiring true story of survival..."
Posted March 19, 2018

Beginning with a brief historical summation to set the scene for the drama, PURITAN GIRL, MOHAWK GIRL takes place during the 1700s. The French and English colonies in the northwest of North America are warring and the Native tribes are obliged to take sides Read more...



Two To Tango
by Kelsey Abrams
"A fun, cheerful read... perfect for young readers and horse lovers!"
Posted March 19, 2018

I liked this tale of a teen girl on a ranch that rescues and re-homes animals, including horses. TWO TO TANGO refers to a Paint horse called Tango and to the possibility of having two, and not just one, best friends. Natalie's Read more...



Aerial Geology
by Mary Caperton Morton
"Seeing is believing in this spectacular look at North America!"
Posted March 19, 2018

My immediate impression is that this gracefully spectacular book would made a fine Christmas present. If you know anyone interested in landscapes, nature, photography or geology, you could hardly do better than to gift a copy of AERIAL GEOLOGY. Subtitled: "A High-Altitude Tour Read more...



Christmas with My Cowboy
by Diana Palmer, Margaret Way, Lindsay McKenna
"Christmases in Wyoming and Australia put romance first"
Posted March 16, 2018

Three tales of winter second chance romance will help keep you warm; personally I love to sit and relax with a book on snowy days. CHRISTMAS WITH MY COWBOY is something of a misnomer. We only see cows in THE SNOW MAN by Diana Palmer, in which a young woman Read more...



Carnegie's Maid
by Marie Benedict
"A self-made man takes lessons from his Irish maid"
Posted March 11, 2018

How did the industrialist Andrew Carnegie transform into a noted philanthropist, donating libraries around the world from his great wealth? Speculation following a letter he wrote to himself at the age of thirty-three has led Irish- American author Marie Benedict to invent CARNEGIE'S MAID. Perhaps the great man Read more...



Elsie Mae Has Something To Say
by Nancy J. Cavanaugh
"An enjoyable adventure for young readers!"
Posted March 10, 2018

Summer in the Okefenokee Swamp is wonderful for young Elsie Mae, because she's the only kid staying with her grandparents. She loves her brothers and sisters, but the family home is busy and noisy. This year, ELSIE MAE HAS SOMETHING TO SAY! She Read more...



Chickadee Chickadee Bang Bang
by J.R. Ripley
"Bird watching, classic cars, and murder... Oh my!"
Posted March 10, 2018

Fifth in the Bird Lover's Mystery series, CHICKADEE CHICKADEE BANG BANG is a cozy mystery that brings readers to Birds and Bees, the bird watching supply store in western North Carolina. Proprietor Amy Simms, who Read more...



Blue Ridge Sunrise
by Denise Hunter
"Love in a peach orchard is not as simple as you'd imagine"
Posted March 9, 2018

This tale of returning to a peach orchard shows that envy and anger can follow anyone anywhere. Zoe Collins left quiet Copper Creek for a career as a vocalist with an up and coming band. A few years later, with a daughter in tow and a possessive boyfriend, she's Read more...



Minced, Marinated And Murdered
by Vanessa Barrot, Noel Balen
"A French culinary mystery stirs the pot"
Posted March 7, 2018

NoŽl Balen, who co-writes the Wine Maker Detectives books, has teamed up with Vanessa Barrot to indulge our taste for French cooking. This is the first in a series about a cookery journalist is called MINCED, MARINATED AND MURDERED. This amiable travel guide to the city Read more...



Christmas at Little Beach Street Bakery
by Jenny Colgan
"When you live on a Cornish island, expect a blustery Christmas romance"
Posted March 3, 2018

I enjoyed the first book in Jenny Colgan's series about dedicated bread baker Polly Waterford in Mount Polbeane, Cornwall. And I absolutely recommend treating yourself to a read of that one first before going further into the Read more...



Women Will Vote
by Susan Goodier, Karen Pastorello
"A history of the brave women who campaigned to vote in New York"
Posted March 2, 2018

Subtitled Winning Suffrage in New York State, this chronicle gets off to a fascinating start. The timeline alone is eye-opening for today's reader. In 1827, New York State abolishes slavery. In 1867, the New York Constitutional Convention adds the word 'male' to the definition of a citizen, despite Read more...



Hidden Women
by Rebecca Rissman
"The unsung heroines who landed others on the Moon"
Posted March 2, 2018

Every time I learn about the achievements of past generations of women, I'm humbled. This lovely book HIDDEN WOMEN: THE AFRICAN - AMERICAN MATHEMATHICIANS OF NASA WHO HELPED AMERICA WIN THE SPACE RACE is one such demonstration. We begin by meeting a human computer, when IBM computers were new, and Read more...



House of Shadows
by Nicola Cornick
"A spellbinding tale of love through centuries"
Posted March 2, 2018

This women's fiction tale mixes complex patterns from historical and modern times. To start we see a montage of seventeenth century scenes relating to a large freshwater pearl and a Murano glass mirror, owned by British royalty. But in modern day, a woman is woken by her young niece Read more...



Hortense and the Shadow
by Lauren O'Hara, Natalia O'Hara
"Young Hortense thinks having a shadow spoils her play"
Posted March 2, 2018

I love this quirky, original, and very beautiful short fantasy for young readers, HORTENSE AND THE SHADOW. Set in a forested winter wonderland, illustrated by Lauren O'Hara, this captivating story begins with silliness and stubbornness and ends in bravery and adventure. Hortense loves playing outdoors and exploring beautiful buildings Read more...



Though This Be Madness
by Penny Richards
"This Pinkerton agent is on the case in New Orleans"
Posted March 1, 2018

One of my heroes in journalism is Nellie Bly, who was the first investigative journalist and faked insanity in order to be locked up in a New York "madhouse" for women. Through her reporting, society discovered how these forgotten, wronged women were being treated, and improvements were made. THOUGH THIS Read more...



Maybe This Time
by Nicole McLaughlin
"Challenging times in the Whiskey and Weddings series"
Posted March 1, 2018

Dyeing her hair to play Sandy in 'Grease' made a shy girl the star attraction to her male classmates. Some years later, Jen Mackenzie is still in theatre, but life isn't going so well. Her mother is in chemotherapy, so Jen, who has another apartment nearby, drops by each Read more...



Rewilding
by Ann Love, Jane Drake
"An ideal way to learn about bringing natural areas back to health"
Posted February 25, 2018

What a refreshing and fun book about the modern approach to nature. REWILDING is inviting and lively with bright color headlines and photos on every page. I would say the age range is pitched at teens or bright pre-teens who already know some nature study. From New York to Read more...



New York Fantastic
by Peter Straub, Holly Black, John Shirley, George R.R. Martin, Elizabeth Bear, Naomi Novik, Paula Guran, Peter S. Beagle, Seanan McGuire
"A guidebook for a fantastical tour of New York City"
Posted February 25, 2018

Hop on board for a ride around glamorous, busy, grimy New York, home to millions and location for a set of fantasy stories. NEW YORK FANTASTIC is edited by Paula Guran who has previously collected many other fantasy tales into volumes. Some of the author names are very familiar - George Read more...



The Space Between the Stars
by Anne Corlett
"Space is emptier than usual in a different dystopia"
Posted February 25, 2018

A disorganised dystopia, rather than one of those strictly enforced crowded dystopias, can be found in THE SPACE BETWEEN THE STARS. Humanity, in a common science fiction prediction, has become too populous and has been spread, in some cases forcibly, onto new planets far from Earth. Jamie Allenby is one Read more...



Amish Christmas Twins
by Patricia Davids
"A young mother of twins needs help from the Plain folks"
Posted February 23, 2018

Reliable author Patricia Davids worked as a nurse for many years and brings her experience to create very real accounts of women's lives. I relaxed and enjoyed the lovely and heart-warming AMISH CHRISTMAS TWINS. To begin with, we get a note of suspense as a mother aged twenty Read more...



Clare O'Beara
I am a tree surgeon and author, living in Ireland. I write science fiction, crime, romantic suspense and Young Adult books. I have qualified in ecology and journalism.

Formerly I have showjumped my own horses at national level. I have been a member of the Royal Dublin Society's Forestry And The Environment Committee.
Features & Posts