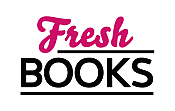 Great new reads in September
Reviews
1 - 20 of 1460 ( prev | next )
Battledoors: The Golden Slate
by Brian Wilkinson
"When a choose your own adventure book comes to life in Toronto"
Posted September 22, 2018

Owen lives in Toronto, where school seems okay, if it wasn't for studying Shakespeare; apart from the bullies that is. I thought modern schools had a no-bullying policy but nobody has told James and Lucas. They pick on anyone new and articulate. Trying to avoid these idiots one Read more...



Sadie: An Amish Retelling of Snow White
by Sarah Price
"How Snow White might have happened among the Amish!"
Posted September 20, 2018

An Amish Retelling of Snow White is the subtitle of SADIE, a charming and unusual story. Having read an earlier book in the Amish Fairytale series about Ella I was not in the least surprised to find Sadie's young life taking on Read more...



Samhain Secrets
by Jennifer David Hesse
"Something prowls in the woods this Halloween..."
Posted September 20, 2018

In this cosy crime story, Keli Milanni is a very modern lady working as an attorney in a town practice. She's also a Wiccan or white witch, who trusts in nature and energy. Therefore she's not pleased to be made to don a spooky costume and staff a Read more...



Murder Flies the Coop
by Jessica Ellicott
"The lady investigators pursue missing pigeons in 1920s Kent..."
Posted September 13, 2018

Walmsley Parva, a village in post-Great War Kent, England, is the setting for this second Beryl and Edwina mystery. The two ladies are friends who share accommodation and are presently without funds, so when a local man goes missing they decide to try their hand at being (paid) private Read more...



The Trouble with Truth
by Kathy Krevat
"Making gourmet cat food can lead to trouble..."
Posted September 13, 2018

Colbie Summers stars in the second of the Gourmet Cat Mystery series. Yes, this is about a lady who launches a brand of gourmet food for kitties, Meowio. As she supervises production she can be sure of good ingredients, in a process which started in her kitchen and now occupies Read more...



Bought the Farm
by Peg Cochran
"A farm blogger finds life can also be dangerous..."
Posted September 13, 2018

Shelby McDonald is hosting a wedding at Love Blossom Farm with local foods, salads, and a decorated barn. Unfortunately, some of the guests don't like the picturesque setting; it smells like the countryside, and there aren't any French waiters. By the next day, however, this is the least Read more...



Kindred Spirits
by Jo Bannister
"What crimes lie beneath the surface of a quiet Midlands town?"
Posted September 5, 2018

Gabriel Ash is happily engaged in opening his new bookshop, so new the books are still coming out of the cartons when his friend Constable Hazel Best foils the attempted abduction of his children. What a riveting opening to this crime story set in Norbold in the UK Midlands, and Read more...



The Secret Of The Urns
by A.B. Carolan
"A secret holds the key to the future of a frontier planet"
Posted September 2, 2018

This YA science fiction tale set in humanity's far future, is heavy on the science as we follow our heroine Asako through her education on a far flung planet or two. THE SECRET OF THE URNS will remind readers a little of a famous movie Avatar, in that human Read more...



Beyond Beauport
by James Masciarelli
"The lure of a pirate queen takes a lonely woman to sea"
Posted September 2, 2018

Shannon Clarke lives in the Maine port of Gloucester, originally called Beau Port, and September is a changeable time of year for her. Small boats are pulled out of the water and stored. She works repairing them with friends, thinking about the failure of her marriage and the two kids Read more...



The Scandal In Honor
by Heidi Ashworth
"The dashing hero has to resolve an unfashionable crime"
Posted September 2, 2018

Julian Silvester is happily betrothed to Miss Jane Leavitt, and time passes slowly in London as he waits for the lady's father to allow them to set a date. He becomes interested in the matter of a less fortunate young lady, Miss Hannah Andersen, whose soldier father is thought Read more...



In Love With The Firefighter
by Amie Denman
"One for everyone who loves a uniform and a great story"
Posted September 2, 2018

Cape Pursuit, Virginia, gives Nicole Wheeler an unexpected welcome when a fire department ambulance swipes the door right off her parked car. Could there be a worse way to move to town? Kevin Ruggles, the firefighter who was driving, was hastening to a life or death call and didn't Read more...



Elefant
by Martin Suter
"Can you believe your eyes? A pink elephant!"
Posted September 2, 2018

This short novel at first seems freakish, then draws the reader in to its premise. A down and out man in Zurich huddles in a riverbank cave out of the rain, and sees a tiny pink elephant moving in the darkness. The ELEFANT is also glowing. We slip back a Read more...



Resisting the Rancher
by Kadie Scott
"Meet the Hill family and a rodeo queen"
Posted August 11, 2018

The latest in the enjoyable Hills of Texas western romance series introduces Rusty Walker, who has worked hard to please her ranching father all her twenty-five years. Seems that's not far enough for a Read more...



Killer Look
by Linda Fairstein
"New York City's Garment District is the location for murder"
Posted August 11, 2018

Alexandra Cooper guides us around New York City's Garment District in the eighteenth book of this self-titled series. She is a prosecutor in the District Attorney's office, and as the crime story opens, she is recovering from an abduction ordeal. Usually Cooper works on sex crime cases Read more...



Hot on the Trail
by Vicki Tharp
"Return to the Lazy S Ranch"
Posted August 11, 2018

The Lazy S Ranch is home to Jenna Nash, but she's starting to regret accepting Kurt, her ex-boyfriend's friend, onto her equine therapy course. Wyoming is too rugged to give second chances, and Read more...



To Catch a Bride
by Gina Welborn, Becca Whitham
"What's a widow to do in 1860s Montana?"
Posted August 11, 2018

Marilyn Svenson is a widow in this historical romance novella set in Montana Territory. Her ranch is located near the mining town of Helena, and she knows she needs to remarry... most likely, to one of the town's rough and ready bachelors. Past marriages were often made for practical Read more...



The Marvelous Adventures Of Gwendolyn Gray
by B.A. Williamson
"A YA steampunk heroine escapes a world of gray"
Posted August 8, 2018

Gwendolyn, aged twelve, lives in a city which is concrete and steel, glass and gray. Most of her world is gray, except her red hair. So her marvelous imagination is her refuge, conjuring up leafy, wild worlds for her to run and play in... but this doesn't go down Read more...



Fly Me To The Moon
by Diane Vallere
"Space ships need crew and crew need uniforms"
Posted August 8, 2018

I had fun reading this quirky story. Science fiction fans should beware that FLY ME TO THE MOON is a fantasy with not much effort put into the science. Think of an episode of Star Trek Next Generation and you're halfway there. All the action occurs aboard a spaceship Read more...



The Little Cafe In Copenhagen
by Julie Caplin
"Travel to wonderful Copenhagen - you never know who you'll meet!"
Posted August 8, 2018

Marketing agencies, in every such book I read, fail to promote the heroine, even though she is sure she deserves it. Who'd be a marketer? Kate Sinclair gets passed over for her boyfriend Josh Delaney. Tossing her a token account, her boss suggests she try to impress a Danish Read more...



Pet Trade
by Carol Van Natta
"Romance, cyborgs, and pets on a frontier planet"
Posted August 8, 2018

This interesting and bountiful novella draws us in to the world of the Central Galactic Concordance in the far future. Carol Van Natta has already written several books in this series so even though PET TRADE is a standalone, it contains a lot of terms and references which Read more...



Clare O'Beara
I am a tree surgeon and author, living in Ireland. I write science fiction, crime, romantic suspense and Young Adult books. I have qualified in ecology and journalism.

Formerly I have showjumped my own horses at national level. I have been a member of the Royal Dublin Society's Forestry And The Environment Committee.
Features & Posts