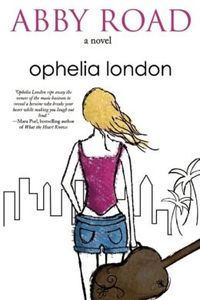 Purchase
Entangled
April 2013
On Sale: March 26, 2013
Featuring: Abigail Kelly; Todd
400 pages
ISBN: 1620612445
EAN: 9781620612446
Kindle: B00B0SBP28
Paperback / e-Book
Add to Wish List

Romance Contemporary | Romance
Touted by the tabloids as the biggest rock star of our generation, Abigail Kelly is used to being in the spotlight. But beyond the glam of Hollywood, her world is falling apart. Still reeling from the death of her brother and wilting under the iron fist of Max, her manager, Abby banishes herself to the secluded beaches of Florida for the summer, thinking some anonymity and sunshine are just what she needs. What she finds, instead, is Todd, an ex-marine eager to embrace life after war. Together, Abby and Todd find the balance Abby's life has been missing.

That is, until Max resurfaces, demanding Abby return to Los Angeles to record her band's newest album. As the pressures of public appearances, paparazzi, and late-night recordings start to mount, Abby will have to risk everything or lose the life she always dreamed of.

Ophelia London's Abby Road is a love letter to music—both the kind you cherish and the kind you create—as well as a beautiful love story that proves even when everyone in the world can recognize your face, the only people who matter are those who can see inside your heart.
Comments
16 comments posted.
Re: Abby Road

I also have a fear of going too far in the water. I won't get in more than knee deep. Thanks to a friend getting stung by a stingray. But I always find I am most relaxed on a beach. Hilton Head is my absolute favorite beach. I just always find myself rejuvenated at the end of the week there.
(Pam Howell 11:48am April 13, 2013)
I was born and raised in Michigan, and have never left the state. There are 2 favorite beaches that I love, and it really depends on what I'm in the mood for. The first one is actually a campground. The site that I love, when we park our camper the right way, faces out towards Saginaw Bay, and when you open your door in the morning, not only are you a few steps from the Bay, but there are Blue Herons that nest nearby in the water. They're my favorite bird, and I'm always in Heaven when I go there. I tend to camp when it's sort of off-season, so it's quiet. The other place is called Silver Lake. It's another campground/tourist area where the lake is actually a Silver color. You can cross the Lake in a small watercraft to a small beach where there are sand dunes which are quite large. After crossing the dunes - either by foot or dune buggy which you can rent, lies Lake Michigan, in all her glory, just as blue as can be!! So there you get the best of both worlds!! It's a bit more congested there, being a tourist area, but the views are breathtaking!! Since I don't leave the state, at least not often, I would love to read your book. My second love is Tennessee, and I would love to see Colorado one day.
(Peggy Roberson 12:43pm April 13, 2013)
I love the water! My favorite beach would be the one from my honeymoon on Antigua. You could be in water 30 feet deep and see down to the bottom! Temps around 80 ALWAYS and a perfect breeze. And blue...the water is a perfect teal blue, not green. Aah....
(Sue Galuska 12:43pm April 13, 2013)
I love the beach and live near one in the sunshine state - we have so many beautiful perfect beaches!! Truly this is paradise. I love the Keys especially, the clear water with the sandbars that you can walk 200 ft out into the ocean, with turquoise to navy water calling you into Neptune's embrace.
(Carla Carlson 1:33pm April 13, 2013)
When I was little, I went to the beach with my grandmother. I was not allowed to go in the water, just play in the sand.
(Kathy Sullivan 2:42pm April 13, 2013)
looks really really great.
(Kent Cook 6:57pm April 13, 2013)
I can't swim but love beaches! :) I like the one in Caribbean... the water is so clear and cool in the hot weather!
(May Pau 9:17pm April 13, 2013)
I've never been on the beach, but have been on a couple of cruises. Love
to just watch the water.
(Susan Falkler 9:31pm April 13, 2013)
I live in Arizona now but growing up I loved our family vacations to the
Jersey shore!! I miss the beach........
(Susan Dyer 2:58pm April 14, 2013)
Our home is near Bull Island, a UNESCO World Conservation Site. Naturally formed sandbars at the mouth of Dublin Bay enclose two lagoons and the variety of habitats from saltmarsh to marram dunes etc. is amazing. We walk on the beach on Christmas Day and in summer, enjoying the wildlife and the kite-surfers.
(Clare O'Beara 3:22pm April 14, 2013)
Revere Beach, Revere MA is my current favorite - long expanse of hard packed sand, gentle surf for walking in the water, even sand dollars! Piping plovers nest in a protected area (unusual to find them in such a busy urban beach), there's an annual sand castle competition - it's wonderful, historic, public beach.
(Beth Fuller 7:00pm April 14, 2013)
It would be the Big Sur Coast in Northern California. There are two beaches in that region that I love because of the scenic views. They are Heaven on Earth and the McWay Cove. One of the reason I love those two beaches is that they both have a waterfall. How romantic could I ask for about these two beaches.
(Kai Wong 7:45pm April 14, 2013)
I love the beach. These days I don't go in water over my
knees, but there was a time when I was fearless.
(Mary Preston 9:16pm April 14, 2013)
Long Beach on Vancouver Island.
(Cheryl McEwen 10:18pm April 14, 2013)
MS GULF COAST.
(Shelley Summers 1:38am April 15, 2013)
I can swim in a pool, but I need to know where the bottom is. Makes it hard
in the ocean or a lake. :) But I do love the shore and the water. Just have to
have my life preserver at all times. :)
(Penny Mettert 8:29pm April 15, 2013)
Registered users may leave comments.
Log in or register now!