Ophelia London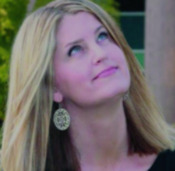 Social Media:
BOOKBUB
GOODREADS
YOUTUBE
TWITTER
FACEBOOK
AMAZON
BLOG

E-mail me when Ophelia London releases a new book.
Blogging at Fresh Fiction
Ophelia London | 20 Questions: THE AMISH COWBOY'S HOMECOMING
April 30, 2021
1--What is the title of your latest release? THE AMISH COWBOY Read More...
Ophelia London | How NEVER AN AMISH BRIDE Came About
July 3, 2020
Hello, Fresh Fiction! It's been so long since I've been here. And I cannot tell you how great it feels Read More...
Ophelia London | Songs from the Story
March 15, 2016
Hey there! I'm so happy to be on your fab blog again. I just adore everyone at Fresh Fiction! :-) This time, I'd like Read More...
Ophelia London | Setting is Everything!
November 12, 2015
My sister moved to Hershey, PA six years ago. Halfway through my first visit, I knew I had to set my next Bliss romance series Read More...
Ophelia London | CROSSING ABBY ROAD
April 4, 2015
Hi there! Thanks for having me on your fabulous blog again, this time to talk about my new novel, Read More...
Ophelia London | Jane Austen for a New Adult Generation
October 22, 2014
Ever since I was given the amazing opportunity to write a Pride & Prejudice modern respin ( Read More...
Ophelia London | Why I Can't Stop Writing About the Beach
June 19, 2014
As a California native, I grew up on the beach. But not the typical beaches you might picture when you think of California. No palm Read More...
Ophelia London | Beaches
April 13, 2013
I've been asked a lot lately where I like to vacation. My knee-jerk answer is always the same: The beach, baby! Which might Read More...
Ophelia London | Picture Speak A Thousand Words
November 19, 2012
A picture speaks a thousand words. Never did this statement ring truer in my life than when my nine-year-old self was wandering around Read More...
USA Today bestselling author Ophelia London was born and raised among the redwood trees in beautiful northern California. Once she was fully educated, she decided to settle in Florida, but her car broke down in Texas, and she's lived in Dallas ever since. She enjoys cupcakes, treadmills, reruns of Dawson's Creek and obsessing over her Italian Greyhound, Peanut. Ophelia is the author of THE AMISH COWBOY'S HOMECOMING, book #2 in her Honey Brook series! As wells as the Sugar City series, the Perfect Kisses series, the Abby Road series, and other adult, NA and YA sweet romances. But don't call when she's streaming The Walking Dead. #PaceyLove
Interviews for Ophelia London
Ophelia London on Cozies, Kisses, and Eureka, California
Chalk Lines & Lipstick
August 17, 2015
Log In to see more information about Ophelia London
Log in or register now!
Series
Maren Colepepper Mystery | Perfect Kisses | Backstage Pass | Sugar City | Honey Brook
Books:
The Amish Cowboy's Homecoming, May 2021
Honey Brook #2
Mass Market Paperback / e-Book
Never an Amish Bride, July 2020
Honey Brook #1
Mass Market Paperback / e-Book
Wife for the Weekend, March 2016
Sugar City #3
e-Book
Kissing Her Crush, November 2015
Sugar City #2
e-Book
Chalk Lines & Lipstick, August 2015
Maren Colepepper Mystery #1
e-Book
Crossing Abby Road, April 2015
e-Book
Aimee and the Heartthrob, April 2015
Backstage Pass #1
e-Book
Someday Maybe, October 2014
Some guys are impossible to forget.
Paperback / e-Book
Love Bites, August 2014
Sugar City #1
e-Book
Making Waves, June 2014
Perfect Kisses Novella
e-Book
Falling for her Soldier, January 2014
Perfect Kisses #3
e-Book
Definitely, Maybe in Love, November 2013
e-Book
Abby Road, April 2013
Paperback / e-Book
Speaking of Love, February 2013
Perfect Kisses #2
e-Book
Playing at Love, October 2012
Perfect Kisses #1
e-Book