1 - 12 of 756 ( First | more )
Featured May 5, 2021
on News at 4: Wednesday Reads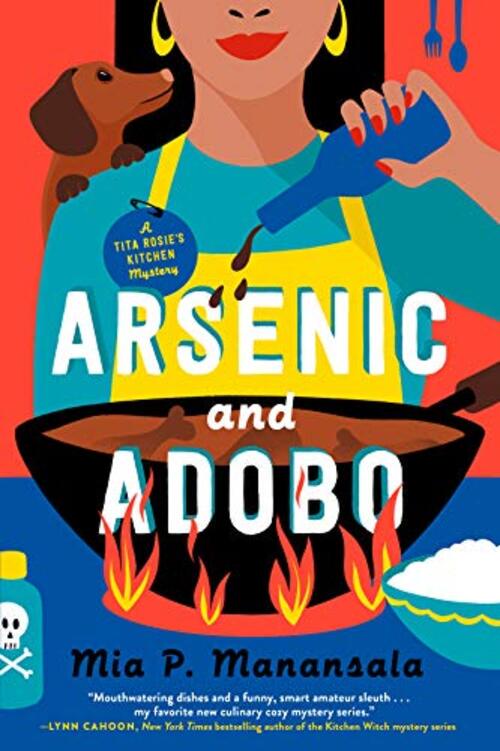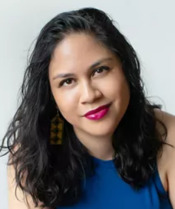 The first book in a new culinary cozy series full of sharp humor and delectable dishes—one that might just be killer....

When Lila Macapagal moves back home to recover from a horrible breakup, her life seems to be following all the typical rom-com tropes. She's tasked with saving her Tita Rosie's failing restaurant, and she has to deal with a group of matchmaking aunties who shower her with love and judgment. But when a notoriously nasty food critic (who happens to be her ex-boyfriend) drops dead moments after a confrontation with Lila, her life quickly swerves from a Nora Ephron romp to an Agatha Christie case.

With the cops treating her like she's the one and only suspect, and the shady landlord looking to finally kick the Macapagal family out and resell the storefront, Lila's left with no choice but to conduct her own investigation. Armed with the nosy auntie network, her barista best bud, and her trusted Dachshund, Longanisa, Lila takes on this tasty, twisted case and soon finds her own neck on the chopping block…
Multicultural Asian | Mystery Cozy [Berkley Prime Crime, On Sale: May 4, 2021, Trade Size / e-Book, ISBN: 9780593201671 / eISBN: 9780593201688]
---
Featured April 21, 2021
on News at 4: Wednesday Reads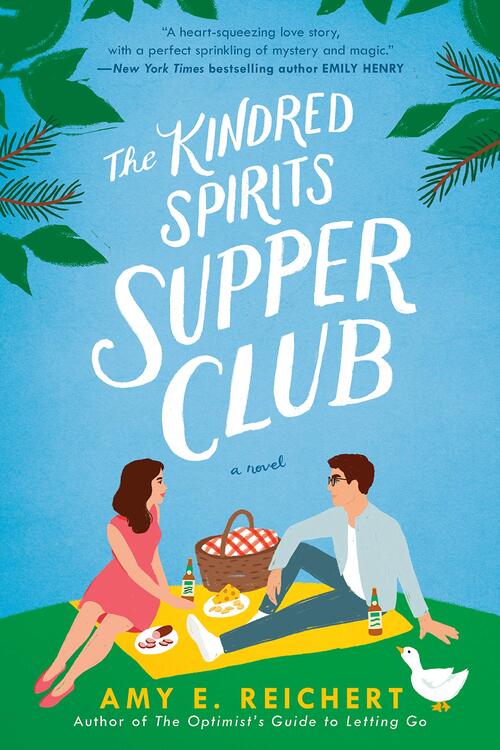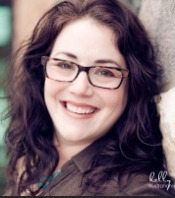 Jobless and forced home to Wisconsin, journalist Sabrina Monroe can tolerate reunions with frenemies and kisses from old boyfriends, but not the literal ghosts that greet her in this heartwarming tale of the power of love and connection from acclaimed author Amy E. Reichert.

For Sabrina Monroe, moving back home to the Wisconsin Dells--the self-described Waterpark Capital of the World--means returning to the Monroe family curse: the women in her family can see spirits who come to them for help with unfinished business. But Sabrina's always redirected the needy spirits to her mom, who's much better suited for the job. The one exception has always been Molly, a bubbly rom-com loving ghost, who stuck by Sabrina's side all through her lonely childhood.

Her personal life starts looking up when Ray, the new local restaurateur, invites Sabrina to his supper club, where he flirts with her over his famous Brandy Old-Fashioneds. He's charming and handsome, but Sabrina tells herself she doesn't have time for romance--she needs to focus on finding a job. Except the longer she's in the Dells, the harder it is to resist her feelings for Ray. Who can turn down a cute guy with a fondness for rescue dogs and an obsession with perfecting his fried cheese curds recipe?

When the Dells starts to feel like home for the first time and with Ray in her corner, Sabrina begins to realize that she can make a difference and help others wherever she is.
Romance Comedy | Fantasy Magical Realism [Berkley, On Sale: April 20, 2021, Trade Size / e-Book, ISBN: 9780593197776 / eISBN: 9780593197783]
Fascinating characters and a charming romance!

Fascinating characters and a charming romance!

---
Featured April 14, 2021
on News at 4: Wednesday Reads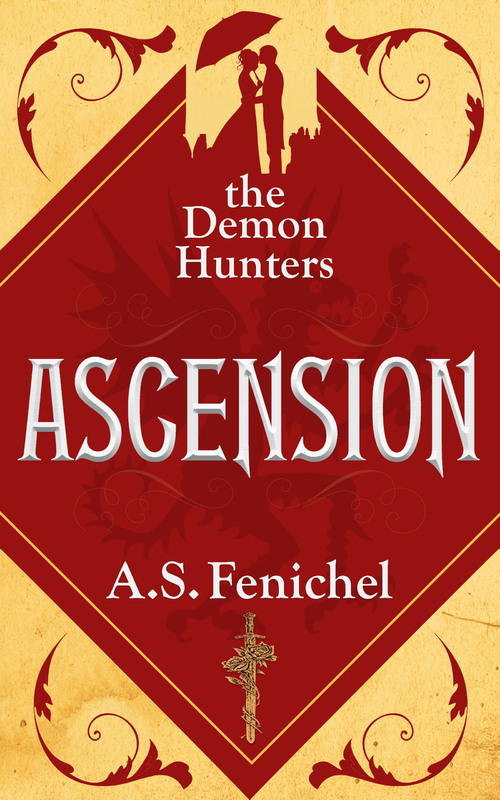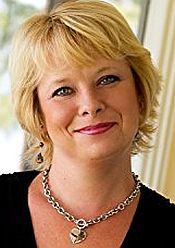 Second Edition
When demons threaten London, even ladies must answer the call…
Lord Gabriel Thurston returns home from war to find his fiancée much changed. She's grown from a sweet girl into a mysterious woman who guards her dark secrets well. When he sees her sneaking away from a ball, he's convinced it's for a lovers' rendezvous. Following her to London's slums, Gabriel watches in horror as his fiancée ruthlessly slays a man.
Lady Belinda Clayton's only concern was her dress for the next ball—until demons nearly killed her, and a group of Demon Hunters saved her life. Now, a lady by day, and a demon hunter by night, she knows where her duty lies. Ending her betrothal is the best way to protect Gabriel from death at a demon's hands.
Gabriel soon realizes, like him, Belinda has been fighting for her country. He joins in the fight, determined to show her that their love can endure—even at the gates of Hell.
Romance Historical | Romance Paranormal [Author Self-Published, On Sale: April 13, 2021, e-Book, ISBN: 2940165308680 / eISBN: 9781393350088]
---
Featured April 7, 2021
on News at 4: Wednesday Reads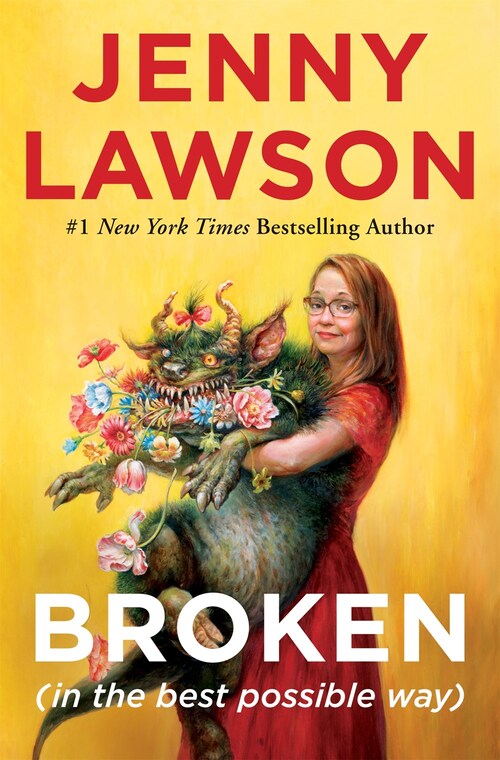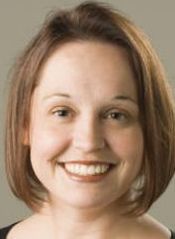 From the #1 New York Times bestselling author of Furiously Happy and Let's Pretend This Never Happened comes a deeply relatable book filled with humor and honesty about depression and anxiety.
As Jenny Lawson's hundreds of thousands of fans know, she suffers from depression. In Broken, Jenny brings readers along on her mental and physical health journey, offering heartbreaking and hilarious anecdotes along the way.
With people experiencing anxiety and depression now more than ever, Jenny humanizes what we all face in an all-too-real way, reassuring us that we're not alone and making us laugh while doing it. From the business ideas that she wants to pitch to Shark Tank to the reason why Jenny can never go back to the post office, Broken leaves nothing to the imagination in the most satisfying way. And of course, Jenny's long-suffering husband Victor—the Ricky to Jenny's Lucille Ball—is present throughout.
A treat for Jenny Lawson's already existing fans, and destined to convert new ones, Broken is a beacon of hope and a wellspring of laughter when we all need it most.
Includes Photographs and Illustrations
Non-Fiction | Humor | Non-Fiction Memoir [Henry Holt & Co, On Sale: April 6, 2021, Hardcover / e-Book, ISBN: 9781250077035 / eISBN: 9781250077059]
---
Featured March 31, 2021
on News at 4: Wednesday Reads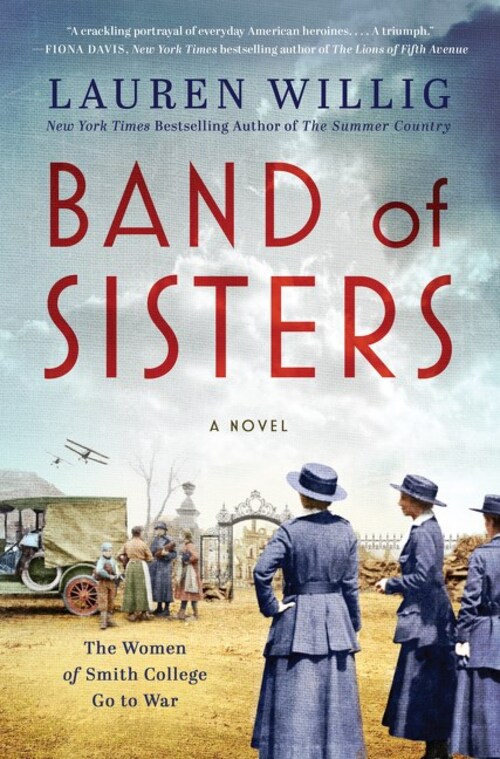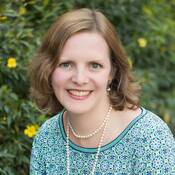 The women of Smith College go to war.
A group of young women from Smith College risk their lives in France at the height of World War I in this sweeping novel based on a true story—a skillful blend of Call the Midwife and The Alice Network—from New York Times bestselling author Lauren Willig.

A scholarship girl from Brooklyn, Kate Moran thought she found a place among Smith's Mayflower descendants, only to have her illusions dashed the summer after graduation. When charismatic alumna Betsy Rutherford delivers a rousing speech at the Smith College Club in April of 1917, looking for volunteers to help French civilians decimated by the German war machine, Kate is too busy earning her living to even think of taking up the call. But when her former best friend Emmeline Van Alden reaches out and begs her to take the place of a girl who had to drop out, Kate reluctantly agrees to join the new Smith College Relief Unit.

Four months later, Kate and seventeen other Smithies, including two trailblazing female doctors, set sail for France. The volunteers are armed with money, supplies, and good intentions—all of which immediately go astray. The chateau that was to be their headquarters is a half-burnt ruin. The villagers they meet are in desperate straits: women and children huddling in damp cellars, their crops destroyed and their wells poisoned.

Despite constant shelling from the Germans, French bureaucracy, and the threat of being ousted by the British army, the Smith volunteers bring welcome aid—and hope—to the region. But can they survive their own differences? As they cope with the hardships and terrors of the war, Kate and her colleagues find themselves navigating old rivalries and new betrayals which threaten the very existence of the Unit.

With the Germans threatening to break through the lines, can the Smith Unit pull together and be truly a band of sisters?
Women's Fiction Historical | Historical [William Morrow, On Sale: March 2, 2021, Hardcover / e-Book, ISBN: 9780062986153 / eISBN: 9780062986177]
Unit of college-educated U.S. women rebuild WWI villages in the Somme and build lasting ties to one

Unit of college-educated U.S. women rebuild WWI villages in the Somme and build lasting ties to one

---
Featured March 10, 2021
on News at 4: Wednesday Reads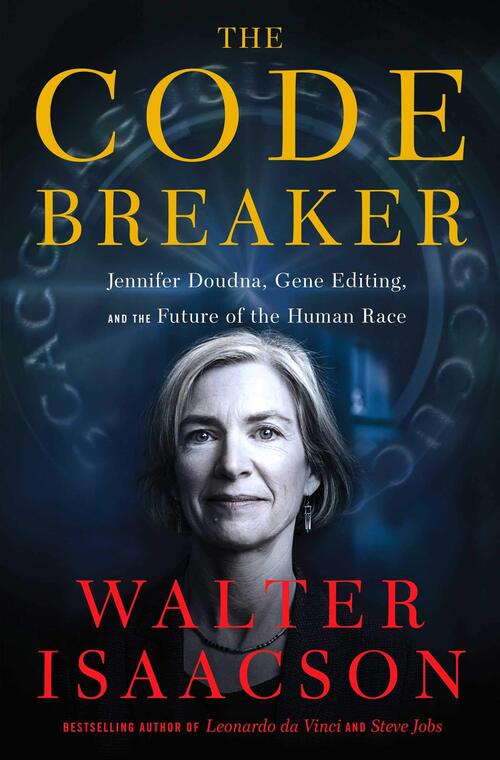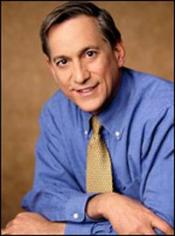 Jennifer Doudna, Gene Editing, and the Future of the Human Race
The bestselling author of Leonardo da Vinci and Steve Jobs returns with a gripping account of how Nobel Prize winner Jennifer Doudna and her colleagues launched a revolution that will allow us to cure diseases, fend off viruses, and have healthier babies.
When Jennifer Doudna was in sixth grade, she came home one day to find that her dad had left a paperback titled The Double Helix on her bed. She put it aside, thinking it was one of those detective tales she loved. When she read it on a rainy Saturday, she discovered she was right, in a way. As she sped through the pages, she became enthralled by the intense drama behind the competition to discover the code of life. Even though her high school counselor told her girls didn't become scientists, she decided she would.
Driven by a passion to understand how nature works and to turn discoveries into inventions, she would help to make what the book's author, James Watson, told her was the most important biological advance since his co-discovery of the structure of DNA. She and her collaborators turned a curiosity of nature into an invention that will transform the human race: an easy-to-use tool that can edit DNA. Known as CRISPR, it opened a brave new world of medical miracles and moral questions.
The development of CRISPR and the race to create vaccines for coronavirus will hasten our transition to the next great innovation revolution. The past half-century has been a digital age, based on the microchip, computer, and internet. Now we are entering a life-science revolution. Children who study digital coding will be joined by those who study genetic code.
Should we use our new evolution-hacking powers to make us less susceptible to viruses? What a wonderful boon that would be! And what about preventing depression? Hmmm...Should we allow parents, if they can afford it, to enhance the height or muscles or IQ of their kids?
After helping to discover CRISPR, Doudna became a leader in wrestling with these moral issues and, with her collaborator Emmanuelle Charpentier, won the Nobel Prize in 2020. Her story is a thrilling detective tale that involves the most profound wonders of nature, from the origins of life to the future of our species.
Non-Fiction | Non-Fiction Biography [Simon & Schuster, On Sale: March 9, 2021, Hardcover / e-Book, ISBN: 9781982115852 / eISBN: 9781982115876]
---
Featured March 3, 2021
on News at 4: Wednesday Reads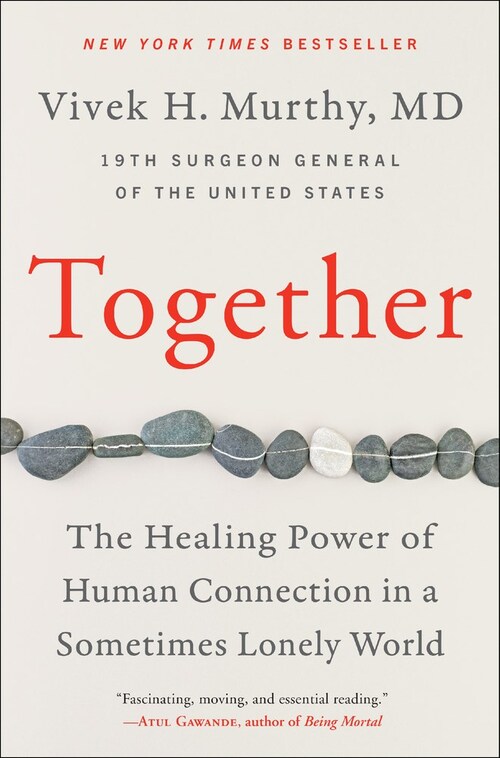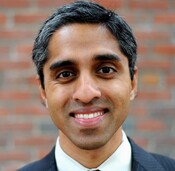 The Healing Power of Human Connection in a Sometimes Lonely World
The book we need NOW to avoid a social recession, Murthy's prescient message is about the importance of human connection, the hidden impact of loneliness on our health, and the social power of community.
Humans are social creatures: In this simple and obvious fact lies both the problem and the solution to the current crisis of loneliness. In his groundbreaking book, the 19th surgeon general of the United States Dr. Vivek Murthy makes a case for loneliness as a public health concern: a root cause and contributor to many of the epidemics sweeping the world today from alcohol and drug addiction to violence to depression and anxiety. Loneliness, he argues, is affecting not only our health, but also how our children experience school, how we perform in the workplace, and the sense of division and polarization in our society.
But, at the center of our loneliness is our innate desire to connect. We have evolved to participate in community, to forge lasting bonds with others, to help one another, and to share life experiences. We are, simply, better together.
The lessons in Together have immediate relevance and application. These four key strategies will help us not only to weather this crisis, but also to heal our social world far into the future.
Spend time each day with those you love. Devote at least 15 minutes each day to connecting with those you most care about.
Focus on each other. Forget about multitasking and give the other person the gift of your full attention, making eye contact, if possible, and genuinely listening.
Embrace solitude. The first step toward building stronger connections with others is to build a stronger connection with oneself. Meditation, prayer, art, music, and time spent outdoors can all be sources of solitary comfort and joy.
Help and be helped. Service is a form of human connection that reminds us of our value and purpose in life. Checking on a neighbor, seeking advice, even just offering a smile to a stranger six feet away, all can make us stronger.
During Murthy's tenure as Surgeon General and during the research for Together, he found that there were few issues that elicited as much enthusiastic interest from both very conservative and very liberal members of Congress, from young and old people, or from urban and rural residents alike. Loneliness was something so many people have known themselves or have seen in the people around them. In the book, Murthy also shares his own deeply personal experiences with the subject--from struggling with loneliness in school, to the devastating loss of his uncle who succumbed to his own loneliness, as well as the important example of community and connection that his parents modeled. Simply, it's a universal condition that affects all of us directly or through the people we love—now more than ever.
Non-Fiction [Harper Wave, On Sale: April 7, 2020, Hardcover / e-Book, ISBN: 9780062913296 / eISBN: 9780062913319]
---
Featured February 26, 2021
on Good Morning Texas - Buy The Book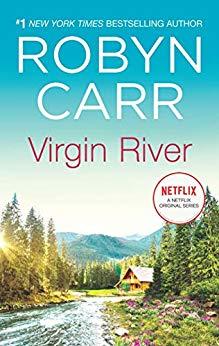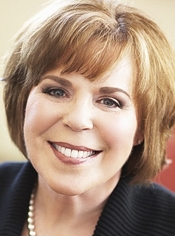 Welcome back to Virgin River with the book that started it all…

Wanted: Midwife/nurse practitioner in Virgin River, population six hundred. Make a difference against a backdrop of towering California redwoods and crystal-clear rivers. Rent-free cabin included.

When the recently widowed Melinda Monroe sees this ad, she quickly decides that the remote mountain town of Virgin River might be the perfect place to escape her heartache, and to reenergize the nursing career she loves. But her high hopes are dashed within an hour of arriving—the cabin is a dump, the roads are treacherous and the local doctor wants nothing to do with her. Realizing she's made a huge mistake, Mel decides to leave town the following morning.

But a tiny baby abandoned on a front porch changes her plans…and former marine Jack Sheridan cements them into place.
Romance Contemporary [MIRA, On Sale: April 1, 2007, Paperback / e-Book, ISBN: 9780778324904 / eISBN: 9781460300275]
Touching and beautiful love story.

If you like stories about small-town life and close-knit communities, you'll love VIRGIN RIVER

Touching and beautiful love story.

If you like stories about small-town life and close-knit communities, you'll love VIRGIN RIVER

---
Featured February 26, 2021
on Good Morning Texas - Buy The Book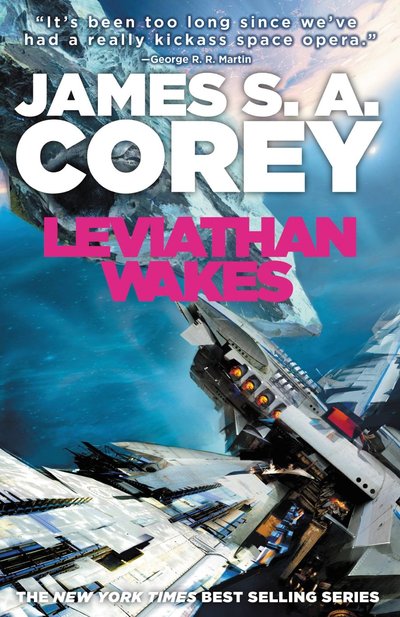 The first novel in James S.A. Corey's SF New York Times bestselling Expanse series.




Humanity has colonized the solar system - Mars, the Moon, the Asteroid Belt and beyond - but the stars are still out of our reach.

Jim Holden is XO of an ice miner making runs from the rings of Saturn to the mining stations of the Belt. When he and his crew stumble upon a derelict ship, The Scopuli, they find themselves in possession of a secret they never wanted. A secret that someone is willing to kill for - and kill on a scale unfathomable to Jim and his crew. War is brewing in the system unless he can find out who left the ship and why.

Detective Miller is looking for a girl. One girl in a system of billions, but her parents have money and money talks. When the trail leads him to The Scopuli and rebel sympathizer Holden, he realizes that this girl may be the key to everything.

Holden and Miller must thread the needle between the Earth government, the Outer Planet revolutionaries, and secretive corporations - and the odds are against them. But out in the Belt, the rules are different, and one small ship can change the fate of the universe.

Science Fiction [Orbit, On Sale: June 15, 2011, Paperback / e-Book, ISBN: 9780316129084 / ]
---
Featured February 26, 2021
on Good Morning Texas - Buy The Book

How To Train Your Dragon #1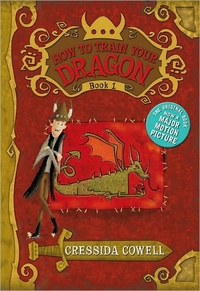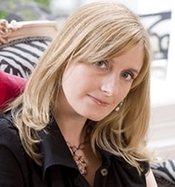 Now a major motion picture
Hiccup Horrendous Haddock III was an awesome sword-fighter, a dragon-whisperer and the greatest Viking Hero who ever lived. But it wasn't always like that.
In fact, in the beginning, Hiccup Horrendous Haddock III was the most put upon Viking you'd ever seen. Not loud enough to make himself heard at dinner with his father, Stoick the Vast; not hard enough to beat his chief rival, Snotlout, at Bashyball, the number one school sport and CERTAINLY not stupid enough to go into a cave full of dragons to find a pet... It's time for Hiccup to learn how to be a Hero.
Childrens [Little, Brown Books for Young Readers, On Sale: February 1, 2010, Paperback (reprint), ISBN: 9780316085274 / ]
---
Featured February 26, 2021
on Good Morning Texas - Buy The Book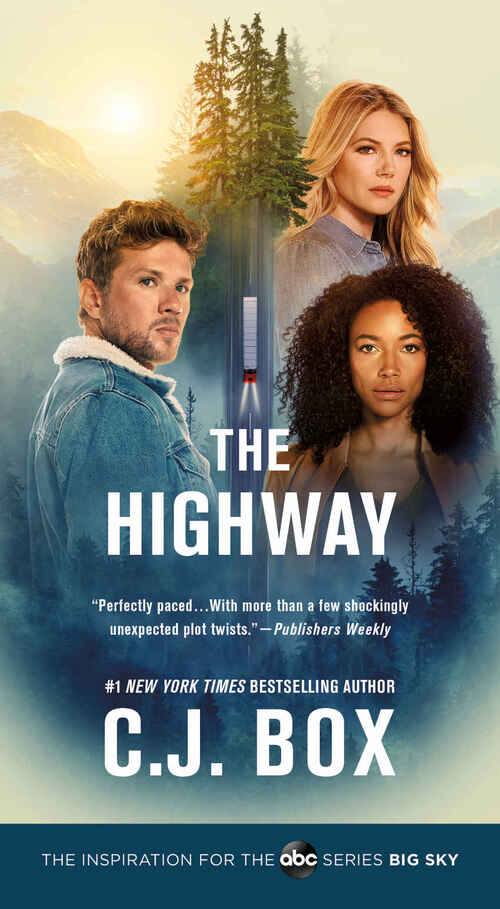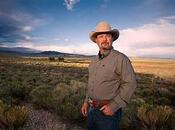 The inspiration for the new ABC series Big Sky.

Winner of the Edgar Award for Best Novel, the New York Times bestselling author of Back of Beyond and Breaking Point and the creator of the Joe Pickett series is back.

"If CJ Box isn't already on your list, put him there." – USA Today

When two sisters set out across a remote stretch of Montana road to visit their friend, little do they know it will be the last time anyone might ever hear from them again. The girls—and their car—simply vanish. Former police investigator Cody Hoyt has just lost his job and has fallen off the wagon after a long stretch of sobriety. Convinced by his son and his former rookie partner, Cassie Dewell, he begins the drive south to the girls' last known location. As Cody makes his way to the lonely stretch of Montana highway where they went missing, Cassie discovers that Gracie and Danielle Sullivan aren't the first girls who have disappeared in this area. This majestic landscape is the hunting ground for a killer whose viciousness is outmatched only by his intelligence. And he might not be working alone. Time is running out for Gracie and Danielle…Can Cassie overcome her doubts and lack of experience and use her innate skill? Can Cody Hoyt battle his own demons and find this killer before another victim vanishes on the highway?
Suspense [Minotaur Books, On Sale: July 5, 2016, Paperback / e-Book, ISBN: 9781250121936 / ]
---
Featured February 26, 2021
on Good Morning Texas - Buy The Book

To All the Boys I've Loved Before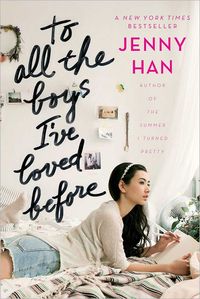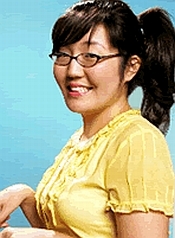 Lara Jean's love life goes from imaginary to out of control in this heartfelt novel from the New York Times bestselling author of The Summer I Turned Pretty series.
What if all the crushes you ever had found out how you felt about them…all at once?
Lara Jean Song keeps her love letters in a hatbox her mother gave her. They aren't love letters that anyone else wrote for her; these are ones she's written. One for every boy she's ever loved—five in all. When she writes, she pours out her heart and soul and says all the things she would never say in real life, because her letters are for her eyes only. Until the day her secret letters are mailed, and suddenly, Lara Jean's love life goes from imaginary to out of control.
Young Adult [Simon & Schuster, On Sale: April 1, 2014, Hardcover / e-Book, ISBN: 9781442426702 / ]
---
1 - 12 of 756 ( First | more )
As WFAA-TV Literary contributor on ABC Channel 8 in the Dallas - Fort Worth area, Gwen Reyes presents books or other literary news each Wednesday on the 4 pm news cast and during the month on Good Morning Texas. Catch the video of the segments on our YouTube channel.