1 - 12 of 721 ( First | more )
Featured September 16, 2020
on News at 4: Wednesday Reads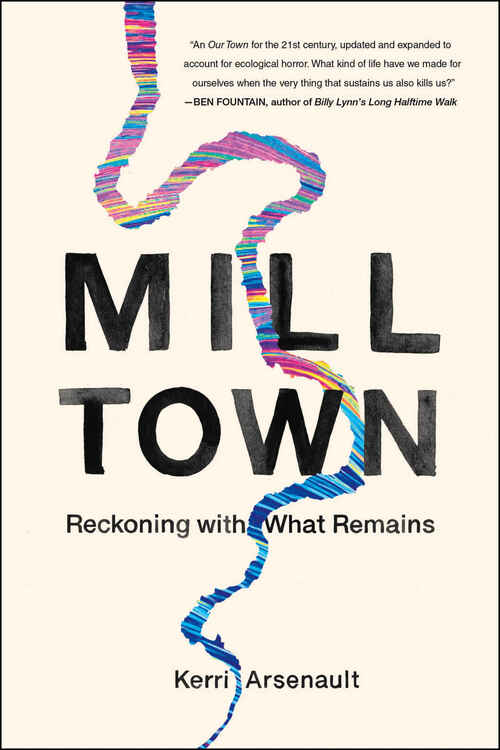 Reckoning with What Remains
A galvanizing and powerful debut, Mill Town is an American story, a human predicament, and a moral wake-up call that asks: what are we willing to tolerate and whose lives are we willing to sacrifice for our own survival?

Kerri Arsenault grew up in the rural working class town of Mexico, Maine. For over 100 years the community orbited around a paper mill that employs most townspeople, including three generations of Arsenault's own family. Years after she moved away, Arsenault realized the price she paid for her seemingly secure childhood. The mill, while providing livelihoods for nearly everyone, also contributed to the destruction of the environment and the decline of the town's economic, physical, and emotional health in a slow-moving catastrophe, earning the area the nickname "Cancer Valley."

Mill Town is a personal investigation, where Arsenault sifts through historical archives and scientific reports, talks to family and neighbors, and examines her own childhood to illuminate the rise and collapse of the working-class, the hazards of loving and leaving home, and the ambiguous nature of toxins and disease. Mill Town is a moral wake-up call that asks, Whose lives are we willing to sacrifice for our own survival?
Non-Fiction | Non-Fiction Memoir [St. Martin's Press, On Sale: September 1, 2020, Hardcover / e-Book, ISBN: 9781250155931 / ]
---
Featured September 10, 2020
on Good Morning Texas - Buy The Book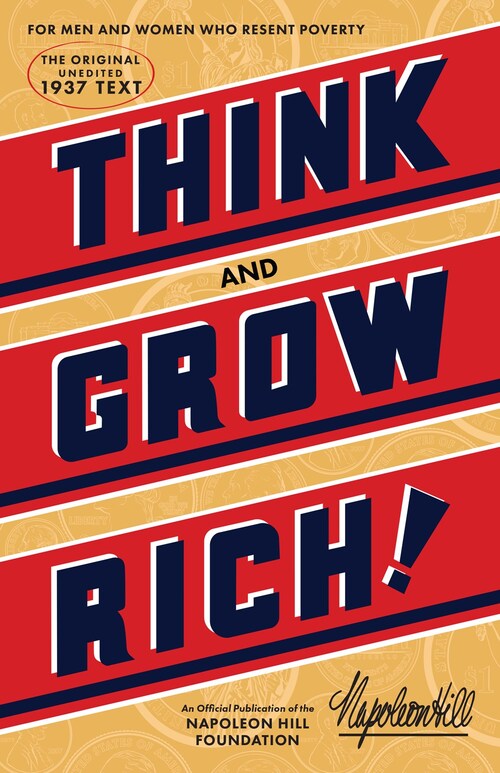 The Andrew Carnegie formula for money making
Think and Grow Rich - Over 80 Million Copies Sold

This edition of Napoleon Hill's classic Think and Grow Rich is a reproduction of Napoleon Hill's personal copy of the first edition, the ONLY original version recommended by The Napoleon Hill Foundation, originally printed in March of 1937.

The most famous of all teachers of success spent "a fortune and the better part of a lifetime of effort" to produce the "Law of Success" philosophy that forms the basis of his books and that is so powerfully summarized and explained for the general public in this book.

In Think and Grow Rich, Hill draws on stories of Andrew Carnegie, Thomas Edison, Henry Ford, and other millionaires of his generation to illustrate his principles. This book will teach you the secrets that could bring you a fortune. It will show you not only what to do but how to do it. Once you learn and apply the simple, basic techniques revealed here, you will have mastered the secret of true and lasting success.

Money and material things are essential for freedom of body and mind, but there are some who will feel that the greatest of all riches can be evaluated only in terms of lasting friendships, loving family relationships, understanding between business associates, and introspective harmony which brings one true peace of mind! All who read, understand, and apply this philosophy will be better prepared to attract and enjoy these spiritual values.

BE PREPARED! When you expose yourself to the influence of this philosophy, you may experience a CHANGED LIFE which can help you negotiate your way through life with harmony and understanding and prepare you for the accumulation of abundant material riches.
Self-Help [Sound Wisdom, On Sale: March 1, 2019, Paperback / e-Book (reprint), ISBN: 9781937879501 / ]
---
Featured September 10, 2020
on Good Morning Texas - Buy The Book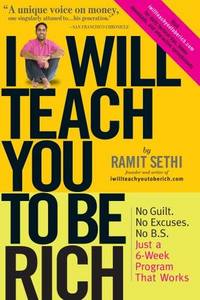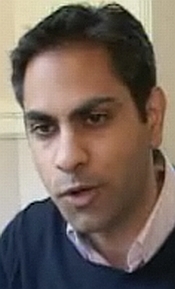 At last, for a generation that's materially ambitious yet financially clueless comes I Will Teach You To Be Rich, Ramit Sethi's 6-week personal finance program for 20-to-35-year-olds. A completely practical approach delivered with a nonjudgmental style that makes readers want to do what Sethi says, it is based around the four pillars of personal finance— banking, saving, budgeting, and investing—and the wealth-building ideas of personal entrepreneurship.

Sethi covers how to save time by not wasting it managing money; the guns and cars myth of credit cards; how to negotiate like an Indian—the conversation begins with "no"; why "Budgeting Doesn't Have to Suck!"; how to get things rolling—for real—with only $20; what most people don't understand about taxes; how to get a CEO to take you out to lunch; how to avoid the Super Mario Brothers trap by making your savings work harder than you do; the difference between cheap and frugal; the hidden relationship between money and food. Not to mention his first key lesson: Getting started is more important than being the smartest person in the room. Integrated with his website, where readers can use interactive charts, follow up on the latest information, and join the community, it is a hip blueprint to building wealth and financial security.

Every month, 175,000 unique visitors come to Ramit Sethi's website, Iwillteachyoutoberich.com, to discover the path to financial freedom. They praise him thoughtfully ("Your site summarizes everything I want with my life—to be rich in finances, rich in experience, rich in family blessings," Dan Esparza) and effusively ("Dude, you rock. I love this site!" Richard Wu). The press has caught on, too: "Ramit Sethi is a rising star in the world of personal finance writing . . . one singularly attuned to the sensibilities of his generation. his style is part frat boy and part silicon Valley geek, with a little bit of San Francisco hipster thrown in" (San Francisco Chronicle). His writing is smart, his voice is full of attitude, and his ideas are uncommonly sound and refreshingly hype-free.
Self-Help Money [Workman Publishing Company, On Sale: March 23, 2009, Paperback, ISBN: 9780761147480 / ]
---
Featured September 10, 2020
on Good Morning Texas - Buy The Book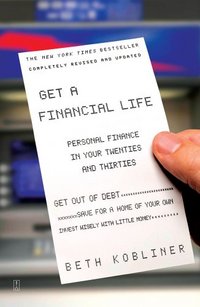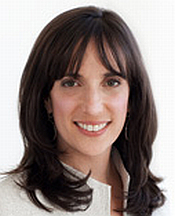 Personal Finance In Your Twenties And Thirties
If you're stressed out by money and have no idea what to do, this is your playbook: the all-new edition of the New York Times bestseller Get a Financial Life, completely rewritten to address the recession. Whether you earn $20,000 or $200,000, this book busts open the system, teaching tricks for becoming master of your own money universe.
You'll learn how to:
Get out -- and stay out -- of debt
Manage your 401(k) in a tanking market
Take advantage of the latest tax rules and save a bundle
Come up with a down payment and understand the new strategies for landing a mortgage
Self-Help Money [Fireside, On Sale: March 17, 2009, Paperback, ISBN: 9780743264365 / ]
---
Featured September 10, 2020
on Good Morning Texas - Buy The Book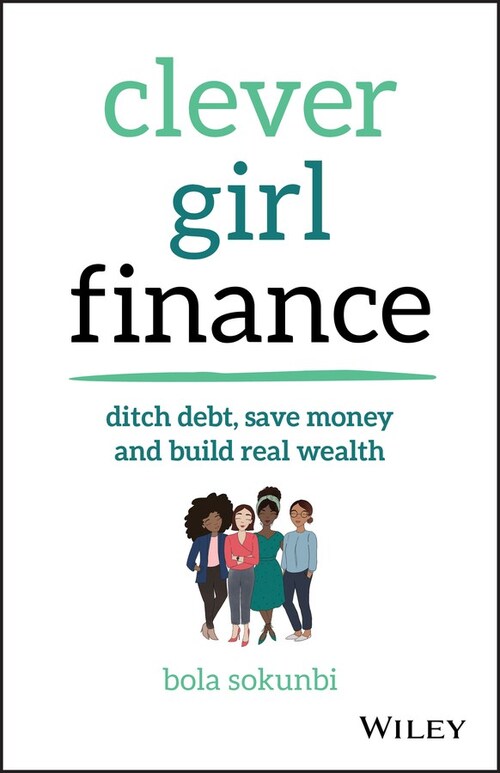 Ditch debt, save money and build real wealth
Take charge of your finances and achieve financial independence – the Clever Girl way
Join the ranks of thousands of smart and savvy women who have turned to money expert and author Bola Sokunbi for guidance on ditching debt, saving money, and building real wealth. Sokunbi, the force behind the hugely popular Clever Girl Finance website, draws on her personal money mistakes and financial redemption to educate and empower a new generation of women on their journey to financial freedom. Lighthearted and accessible, Clever Girl Finance encourages women to talk about money and financial wellness and shows them how to navigate their own murky financial waters and come out afloat on the other side.
Monitor your expenses, build a budget, and stick with it
Make the most of a modest salary and still have money to spare
Keep your credit in check and clean up credit card chaos
Start and succeed at your side hustle
Build a nest egg and invest in your future
Transform your money mindset and be accountable for your financial well-being
Feel the power of real-world stories from other "clever girls"
Put yourself on the path to financial success with the valuable lessons learned from
Clever Girl Finance.
Self-Help | Self-Help Money [Wiley, On Sale: June 21, 2019, Paperback / e-Book, ISBN: 9781119580836 / eISBN: 9781119580829]
---
Featured September 10, 2020
on Good Morning Texas - Buy The Book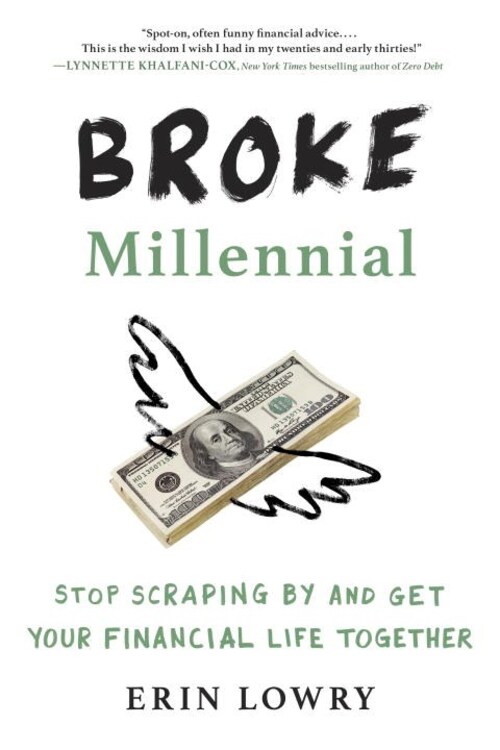 Stop Scraping By and Get Your Financial Life Together
Stop Living Paycheck to Paycheck and Get Your Financial Life Together (#GYFLT)!

If you're a cash-strapped 20- or 30-something, it's easy to get freaked out by finances. But you're not doomed to spend your life drowning in debt or mystified by money. It's time to stop scraping by and take control of your money and your life with this savvy and smart guide.

Broke Millennial shows step-by-step how to go from flat-broke to financial badass. Unlike most personal finance books out there, it doesn't just cover boring stuff like credit card debt, investing, and dealing with the dreaded "B" word (budgeting). Financial expert Erin Lowry goes beyond the basics to tackle tricky money matters and situations most of us face #IRL, including:

- Understanding your relationship with moolah: do you treat it like a Tinder date or marriage material?
- Managing student loans without having a full-on panic attack
- What to do when you're out with your crew and can't afford to split the bill evenly
- How to get "financially naked" with your partner and find out his or her "number" (debt number, of course) . . . and much more.

Packed with refreshingly simple advice and hilarious true stories, Broke Millennial is the essential roadmap every financially clueless millennial needs to become a money master. So what are you waiting for? Let's #GYFLT!
Self-Help | Self-Help Money [TarcherPerigee, On Sale: May 2, 2017, Paperback / e-Book, ISBN: 9780143130406 / eISBN: 9781524704056]
---
Featured September 9, 2020
on News at 4: Wednesday Reads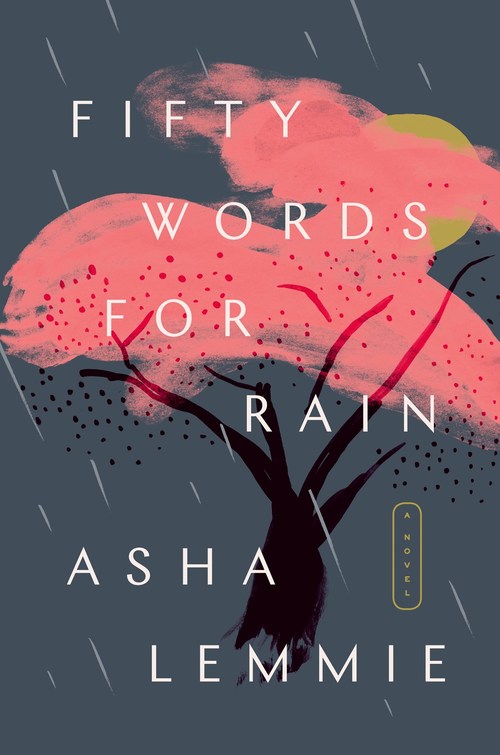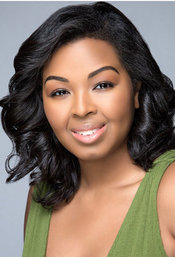 From debut author Asha Lemmie, a sweeping, heartrending coming-of-age novel about a young woman's quest for acceptance in post–World War II Japan.

Kyoto, Japan, 1948. "Do not question. Do not fight. Do not resist."

Such is eight-year-old Noriko "Nori" Kamiza's first lesson. She will not question why her mother abandoned her with only these final words. She will not fight her confinement to the attic of her grandparents' imperial estate. And she will not resist the scalding chemical baths she receives daily to lighten her skin.

The child of a married Japanese aristocrat and her African American GI lover, Nori is an outsider from birth. Her grandparents take her in, only to conceal her, fearful of a stain on the royal pedigree that they are desperate to uphold in a changing Japan. Obedient to a fault, Nori accepts her solitary life, despite her natural intellect and curiosity. But when chance brings her older half-brother, Akira, to the estate that is his inheritance and destiny, Nori finds in him an unlikely ally with whom she forms a powerful bond—a bond their formidable grandparents cannot allow and that will irrevocably change the lives they were always meant to lead. Because now that Nori has glimpsed a world in which perhaps there is a place for her after all, she is ready to fight to be a part of it—a battle that just might cost her everything.

Spanning decades and continents, Fifty Words for Rain is a dazzling epic about the ties that bind, the ties that give you strength, and what it means to be free.
Historical [Dutton, On Sale: September 1, 2020, Hardcover / e-Book, ISBN: 9781524746360 / eISBN: 9781524746377]
---
Featured September 2, 2020
on News at 4: Wednesday Reads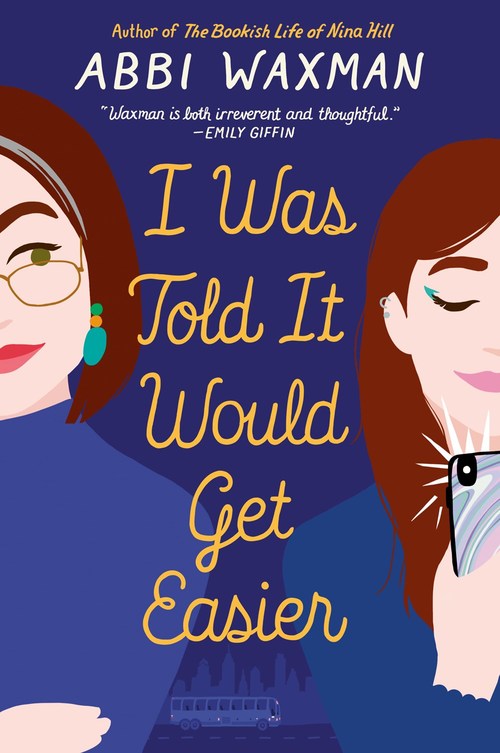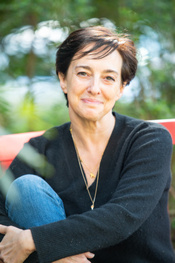 Squashed among a bus full of strangers, mother-daughter duo Jessica and Emily Burnstein watch their carefully mapped-out college tour devolve into a series of off-roading misadventures, from the USA Today bestselling author of The Bookish Life of Nina Hill.

Jessica and Emily Burnstein have very different ideas of how this college tour should go.

For Emily, it's a preview of freedom, exploring the possibility of her new and more exciting future. Not that she's sure she even wants to go to college, but let's ignore that for now. And maybe the other kids on the tour will like her more than the ones at school. . . . They have to, right?

For Jessica, it's a chance to bond with the daughter she seems to have lost. They used to be so close, but then Goldfish crackers and Play-Doh were no longer enough of a draw. She isn't even sure if Emily likes her anymore. To be honest, Jessica isn't sure she likes herself.

Together with a dozen strangers--and two familiar enemies--Jessica and Emily travel the East Coast, meeting up with family and old friends along the way. Surprises and secrets threaten their relationship and, in the end, change it forever.
Romance Comedy | Women's Fiction [Berkley, On Sale: June 16, 2020, Trade Size / e-Book, ISBN: 9780451491893 / eISBN: 9780451491909]
---
Featured August 19, 2020
on News at 4: Wednesday Reads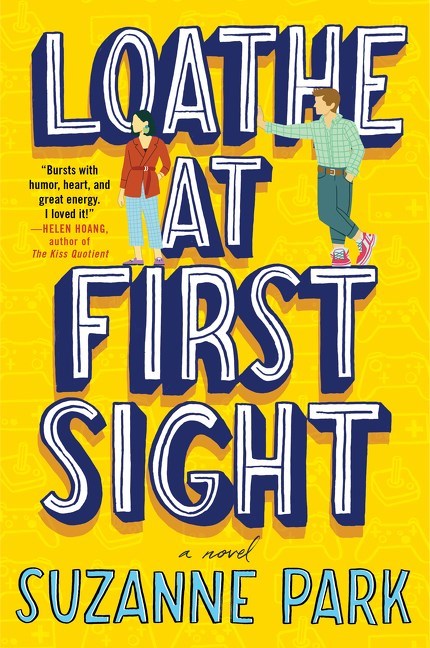 In a debut perfect for fans of Jasmine Guillory and Sally Thorne, a junior video game producer finds herself getting closer and closer to the one person she hates most after a mass troll attack online almost ruins her life.
Melody Joo is thrilled to land her dream job as a video game producer, but her new position comes with its share of challenges. Namely, an insufferable CEO and a team that consists of mostly male co-workers who make the term "misogyny" pale in comparison to their obnoxious comments. Then there's the infuriating—yet distractingly handsome—intern Nolan McKenzie, a.k.a. "the guy who got hired because his uncle is the boss".
Just when Melody thinks she's made the worst career move of her life, her luck changes on a dime. While joking with a friend, she creates a mobile game that has male strippers fighting for survival in a post-apocalyptic world. Suddenly, Melody's "joke" is her studio's most high-profile project—and Melody's running the show.
When Nolan is appointed a key member of her team, Melody's sure he'll be useless. But as they grow closer, she sees he's smart and sexy, which makes Melody want to forget he's her intern. As their attraction deepens, she knows it's time to pump the brakes even with her Korean parents breathing down her neck to hurry up and find a man. But she's here to work—and nothing more. All she has to do is resist the wild thoughts coursing through her mind whenever Nolan is near. Easy . . . or so she thinks.
With her pet project about to launch, Melody suddenly faces a slew of complications, including a social media trolling scandal that could end her career. She suspects one of her co-workers is behind the sabotage and is determined to find out who betrayed her. Could the man she's falling hard for help her play the game to win—in work and love?
Romance Comedy [Avon, On Sale: August 4, 2020, Paperback / e-Book, ISBN: 9780062990693 / eISBN: 9780062990709]
Loathe at First Sight is Love at First Chapter.

Loathe at First Sight is Love at First Chapter.

---
Featured August 5, 2020
on Good Morning Texas - Buy The Book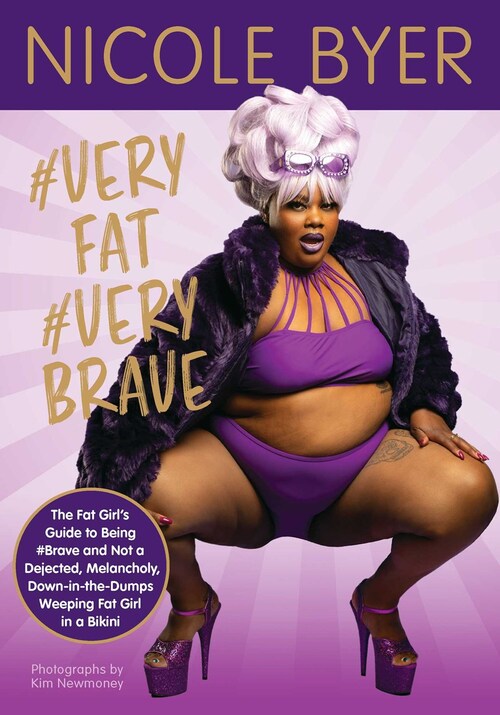 The Fat Girl's Guide to Being #Brave and Not a Dejected, Melancholy, Down-in-the-Dumps Weeping Fat Girl in a Bikini
The actress, comedian, and podcaster extraordinaire's guide to being a #brave, bikini-wearing badass.
If you've ever seen a fat person post a bikini shot on social media, you already know that they are #verybrave, because apparently existing in a fat body in public is #brave. I, Nicole Byer, wrote this book to 1. share my impressive bikini collection and my hot body with the world and 2. help other people feel #brave by embracing their body as it is. In this book, I share my journey to becoming #brave, give you my hot tips and tricks—on how to find the perfect bikini, how to find your own #bravery, and how to handle haters—and serve you over 100 bikini looks.
Non-Fiction Memoir | Humor [Andrews McMeel Publishing, On Sale: June 2, 2020, Paperback / e-Book, ISBN: 9781524850746 / eISBN: 9781524862459]
---
Featured August 5, 2020
on Good Morning Texas - Buy The Book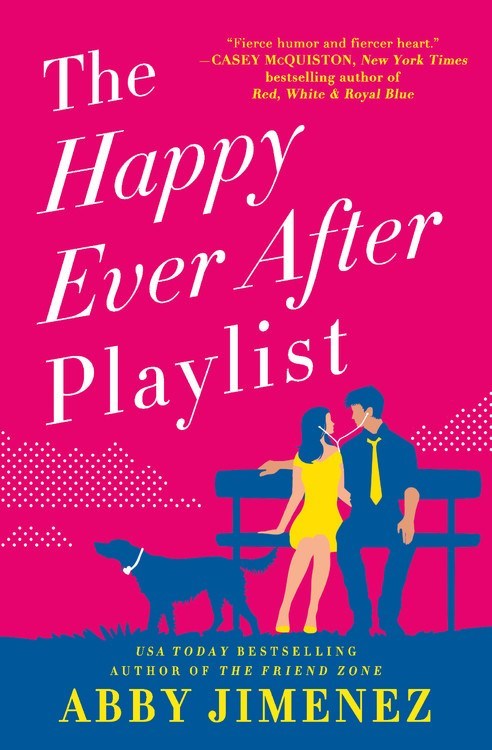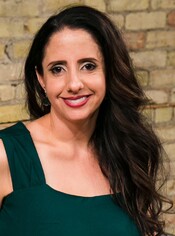 From the USA Today bestselling author of The Friend Zone comes a fresh romantic comedy full of "fierce humor and fiercer heart" about one trouble-making dog who brings together two perfect strangers. (Casey McQuiston, New York Times bestselling author of Red, White & Royal Blue)
Two years after losing her fiancé, Sloan Monroe still can't seem to get her life back on track. But one trouble-making pup with a "take me home" look in his eyes is about to change everything. With her new pet by her side, Sloan finally starts to feel more like herself. Then, after weeks of unanswered texts, Tucker's owner reaches out. He's a musician on tour in Australia. And bottom line: He wants Tucker back. Well, Sloan's not about to give up her dog without a fight. But what if this Jason guy really loves Tucker? As their flirty texts turn into long calls, Sloan can't deny a connection. Jason is hot and nice and funny. There's no telling what could happen when they meet in person. The question is: With his music career on the rise, how long will Jason really stick around? And is it possible for Sloan to survive another heartbreak?
Romance Comedy [Forever, On Sale: April 14, 2020, Paperback / e-Book, ISBN: 9781538715642 / eISBN: 9781538715635]
---
Featured August 5, 2020
on Good Morning Texas - Buy The Book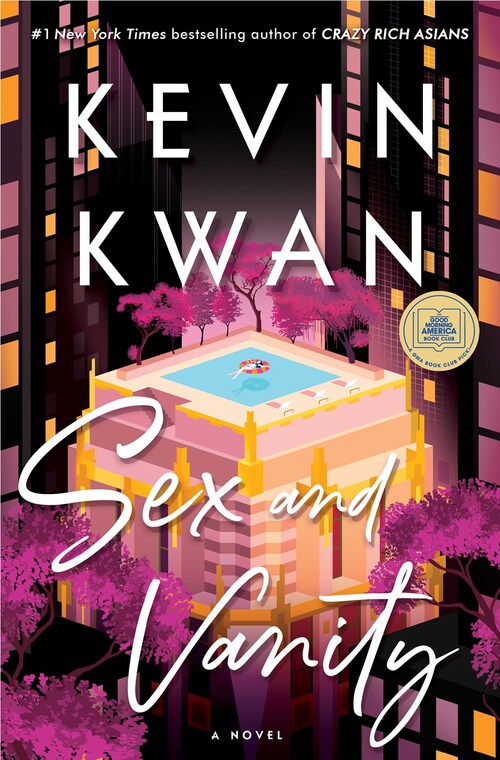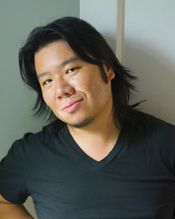 A GOOD MORNING AMERICA Book Club Pick!

"Kevin Kwan's new book is his most decadent yet." --Entertainment Weekly

The iconic author of the bestselling phenomenon Crazy Rich Asians returns with the glittering tale of a young woman who finds herself torn between two men: the WASPY fiancé of her family's dreams and George Zao, the man she is desperately trying to avoid falling in love with.

On her very first morning on the jewel-like island of Capri, Lucie Churchill sets eyes on George Zao and she instantly can't stand him. She can't stand it when he gallantly offers to trade hotel rooms with her so that she can have a view of the Tyrrhenian Sea, she can't stand that he knows more about Casa Malaparte than she does, and she really can't stand it when he kisses her in the darkness of the ancient ruins of a Roman villa and they are caught by her snobbish, disapproving cousin Charlotte. "Your mother is Chinese so it's no surprise you'd be attracted to someone like him," Charlotte teases. The daughter of an American-born Chinese mother and a blue-blooded New York father, Lucie has always sublimated the Asian side of herself in favor of the white side, and she adamantly denies having feelings for George. But several years later, when George unexpectedly appears in East Hampton, where Lucie is weekending with her new fiancé, Lucie finds herself drawn to George again. Soon, Lucie is spinning a web of deceit that involves her family, her fiancé, the co-op board of her Fifth Avenue apartment building, and ultimately herself as she tries mightily to deny George entry into her world--and her heart. Moving between summer playgrounds of privilege, peppered with decadent food and extravagant fashion, Sex and Vanity is a truly modern love story, a daring homage to A Room with a View, and a brilliantly funny comedy of manners set between two cultures.
Fiction [Doubleday, On Sale: June 30, 2020, Hardcover / e-Book, ISBN: 9780385546270 / eISBN: 9780385546287]
---
1 - 12 of 721 ( First | more )
As WFAA-TV Literary contributor on ABC Channel 8 in the Dallas - Fort Worth area, Gwen Reyes presents books or other literary news each Wednesday on the 4 pm news cast and during the month on Good Morning Texas. Catch the video of the segments on our YouTube channel.