1 - 12 of 769 ( First | more )
Featured July 21, 2021
on News at 4: Wednesday Reads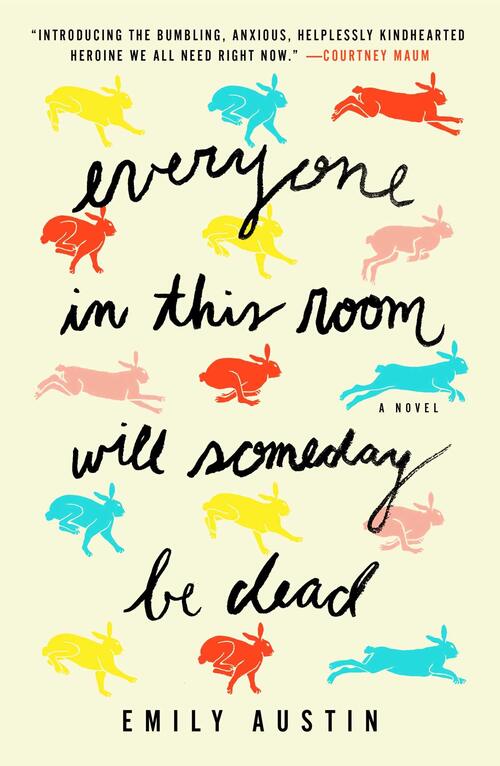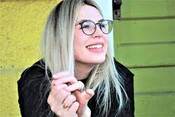 This hilarious and profound debut for fans of Mostly Dead Things and Goodbye, Vitamin, follows a morbidly anxious young woman—"the kindhearted heroine we all need right now" (Courtney Maum, New York Times bestselling author)—who stumbles into a job as a receptionist at a Catholic church and becomes obsessed with her predecessor's mysterious death.

Gilda, a twenty-something, atheist, animal-loving lesbian, cannot stop ruminating about death. Desperate for relief from her panicky mind and alienated from her repressive family, she responds to a flyer for free therapy at a local Catholic church, and finds herself being greeted by Father Jeff, who assumes she's there for a job interview. Too embarrassed to correct him, Gilda is abruptly hired to replace the recently deceased receptionist Grace.

In between trying to memorize the lines to Catholic mass, hiding the fact that she has a new girlfriend, and erecting a dirty dish tower in her crumbling apartment, Gilda strikes up an email correspondence with Grace's old friend. She can't bear to ignore the kindly old woman, who has been trying to reach her friend through the church inbox, but she also can't bring herself to break the bad news. Desperate, she begins impersonating Grace via email. But when the police discover suspicious circumstances surrounding Grace's death, Gilda may have to finally reveal the truth of her mortifying existence.

A delightful blend of warmth, deadpan humor, and pitch-perfect observations about the human condition, Everyone in This Room Will Someday Be Dead is a crackling exploration of what it takes to stay afloat in a world where your expiration—and the expiration of those you love—is the only certainty.
Fiction | Contemporary [Atria Books, On Sale: July 6, 2021, Hardcover / e-Book, ISBN: 9781982167356 / eISBN: 9781982167370]
---
Featured July 14, 2021
on News at 4: Wednesday Reads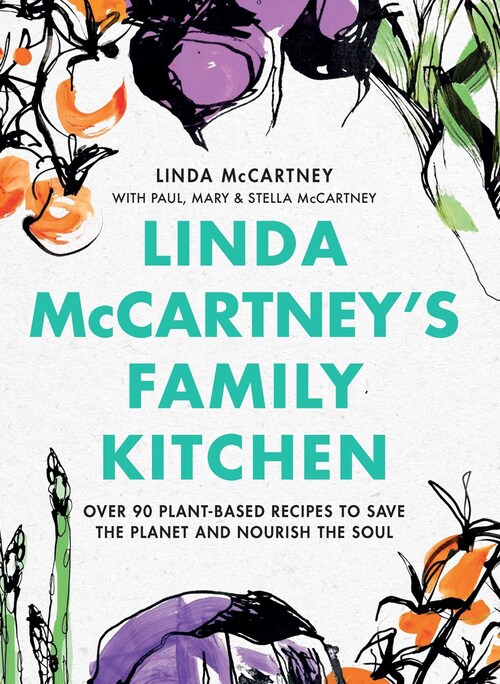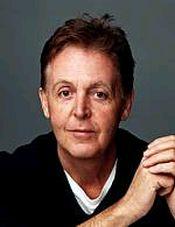 Over 90 Plant-Based Recipes to Save the Planet and Nourish the Soul
Join the McCartney family for a feast of nearly 100 sustainable, plant-based recipes to save the planet and nourish the soul, in this deeply personal cookbook from Paul, Mary, and Stella honoring their late wife and mother, Linda McCartney

"I have a passion for peace and believe it starts with compassion to animals." —Linda McCartney
Linda McCartney was a trailblazer of meat-free cooking, and she shared with her family the pleasure that eating compassionately could bring. Now Paul, Mary and Stella have reimagined Linda's best-loved recipes, in a modern collection that fits perfectly with how we want to eat now.

Family favorites such as French Toast, Chili non Carne, Sausage Rolls, Shepherd's Pie, Pulled Jackfruit Burgers and Crunchy Pecan Cookies are just some of the many simple, nourishing and sustainable vegan recipes included in this stylish book.

Complete with personal stories and intimate family photos spanning three decades, Linda McCartney's Family Kitchen is not only good for you, but for the planet too.
Cookbooks [Little, Brown and Company, On Sale: June 29, 2021, Hardcover / e-Book, ISBN: 9780316497985 / eISBN: 9780316497978]
---
Featured July 7, 2021
on News at 4: Wednesday Reads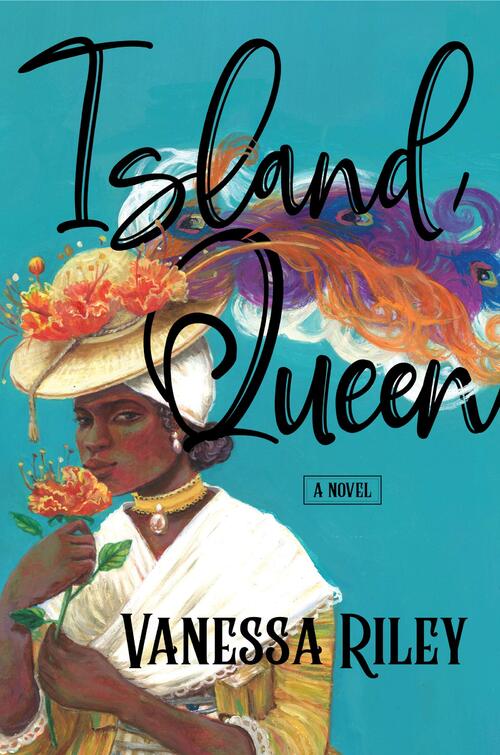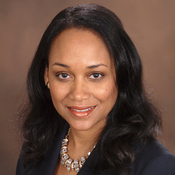 A remarkable, sweeping historical novel based on the incredible true life story of Dorothy Kirwan Thomas, a free woman of color who rose from slavery to become one of the wealthiest and most powerful landowners in the colonial West Indies.

Born into slavery on the tiny Caribbean island of Monserrat, Doll bought her freedom—and that of her sister and her mother—from her Irish planter father and built a legacy of wealth and power as an entrepreneur, merchant, hotelier, and planter that extended from the marketplaces and sugar plantations of Dominica and Barbados to a glittering luxury hotel in Demerara on the South American continent.
Vanessa Riley's novel brings Doll to vivid life as she rises above the harsh realities of slavery and colonialism by working the system and leveraging the competing attentions of the men in her life: a restless shipping merchant, Joseph Thomas; a wealthy planter hiding a secret, John Coseveldt Cells; and a roguish naval captain who will later become King William IV of England.
From the bustling port cities of the West Indies to the forbidding drawing rooms of London's elite, Island Queen is a sweeping epic of an adventurer and a survivor who answered to no one but herself as she rose to power and autonomy against all odds, defying rigid eighteenth-century morality and the oppression of women as well as people of color. It is an unforgettable portrait of a true larger-than-life woman who made her mark on history.
Multicultural African-American | Women's Fiction Historical | Romance Historical [William Morrow, On Sale: July 6, 2021, Hardcover / e-Book, ISBN: 9780063002845 / eISBN: 9780063002869]
---
Featured June 30, 2021
on News at 4: Wednesday Reads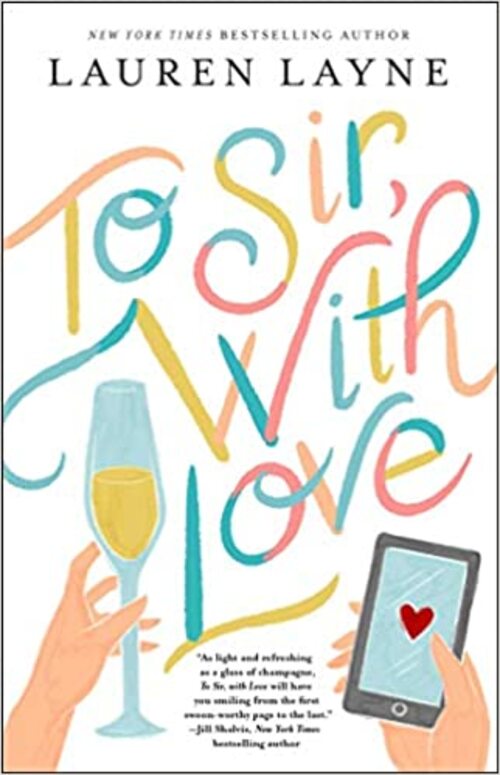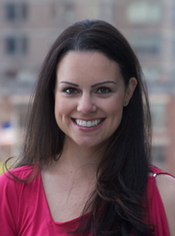 Love Is Blind meets You've Got Mail in this laugh-out-loud romantic comedy following two thirty-somethings who meet on a blind dating app—only to realize that their online chemistry is nothing compared to their offline rivalry.

Perpetually cheerful and eager to please, Gracie Cooper strives to make the best out of every situation. So when her father dies just months after a lung cancer diagnosis, she sets aside her dreams of pursuing her passion for art to take over his Midtown Manhattan champagne shop. She soon finds out that the store's profit margins are being squeezed perilously tight, and complicating matters further, a giant corporation headed by the impossibly handsome, but irritatingly arrogant Sebastian Andrews is proposing a buyout. But Gracie can't bear the thought of throwing away her father's dream like she did her own.

Overwhelmed and not wanting to admit to her friends or family that she's having second thoughts about the shop, Gracie seeks advice and solace from someone she's never met—the faceless "Sir", with whom she connected on a blind dating app where matches get to know each other through messages and common interests before exchanging real names or photos.

But although Gracie finds herself slowly falling for Sir online, she has no idea she's already met him in real life…and they can't stand each other.
Romance | Romance Comedy [Gallery Books, On Sale: June 29, 2021, Trade Size / e-Book, ISBN: 9781982152819 / eISBN: 9781982152826]
I can easily picture TO SIR, WITH LOVE on the big screen

Perfect for Enemies to Lovers Trope Fans

I can easily picture TO SIR, WITH LOVE on the big screen

Perfect for Enemies to Lovers Trope Fans

---
Featured June 23, 2021
on News at 4: Wednesday Reads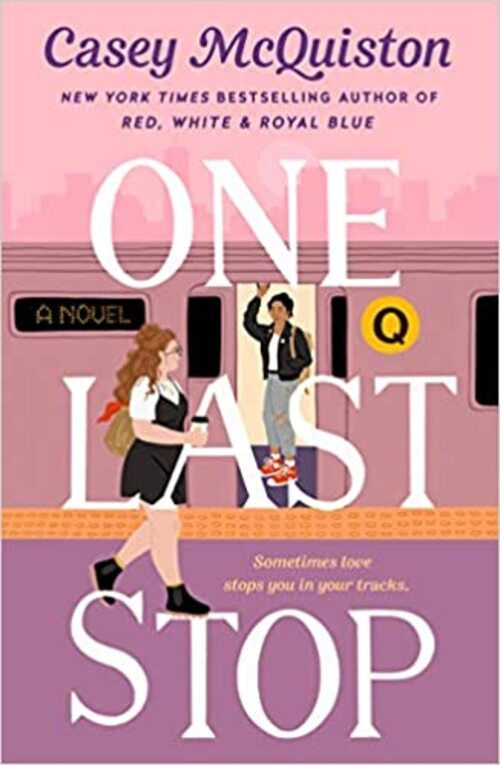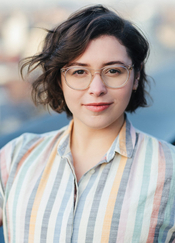 Cynical twenty-three-year old August doesn't believe in much. She doesn't believe in psychics, or easily forged friendships, or finding the kind of love they make movies about. And she certainly doesn't believe her ragtag band of new roommates, her night shifts at a 24-hour pancake diner, or her daily subway commute full of electrical outages are going to change that.

But then, there's Jane. Beautiful, impossible Jane.

All hard edges with a soft smile and swoopy hair and saving August's day when she needed it most. The person August looks forward to seeing on the train every day. The one who makes her forget about the cities she lived in that never seemed to fit, and her fear of what happens when she finally graduates, and even her cold-case obsessed mother who won't quite let her go. And when August realizes her subway crush is impossible in more ways than one—namely, displaced in time from the 1970s—she thinks maybe it's time to start believing.

Casey McQuiston's One Last Stop is a sexy, big-hearted romance where the impossible becomes possible as August does everything in her power to save the girl lost in time.
Romance | Multicultural | LGBTQ [St. Martin's Griffin, On Sale: June 1, 2021, Trade Size / e-Book, ISBN: 9781250244499 / eISBN: 9781250760333]
---
Featured June 16, 2021
on News at 4: Wednesday Reads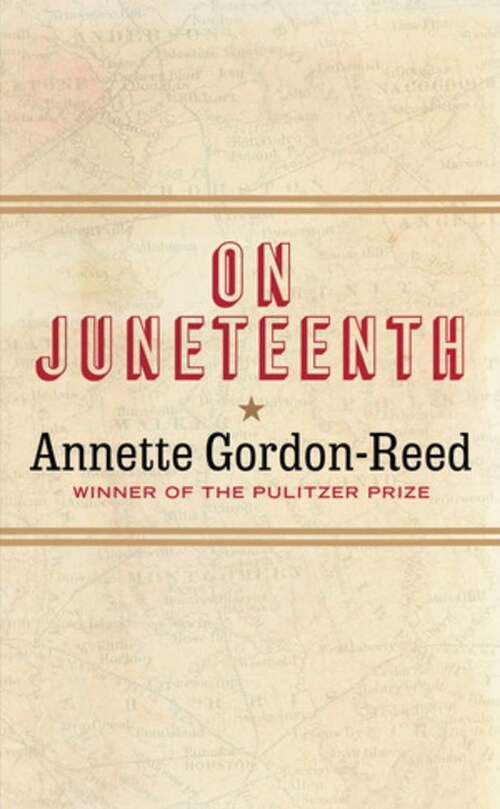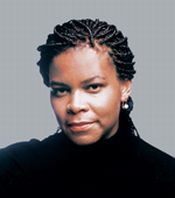 The essential, sweeping story of Juneteenth's integral importance to American history, as told by a Pulitzer Prize–winning historian and Texas native.
Weaving together American history, dramatic family chronicle, and searing episodes of memoir, Annette Gordon-Reed's On Juneteenth provides a historian's view of the country's long road to Juneteenth, recounting both its origins in Texas and the enormous hardships that African-Americans have endured in the century since, from Reconstruction through Jim Crow and beyond. All too aware of the stories of cowboys, ranchers, and oilmen that have long dominated the lore of the Lone Star State, Gordon-Reed—herself a Texas native and the descendant of enslaved people brought to Texas as early as the 1820s—forges a new and profoundly truthful narrative of her home state, with implications for us all.
Combining personal anecdotes with poignant facts gleaned from the annals of American history, Gordon-Reed shows how, from the earliest presence of Black people in Texas to the day in Galveston on June 19, 1865, when Major General Gordon Granger announced the end of legalized slavery in the state, African-Americans played an integral role in the Texas story.
Reworking the traditional "Alamo" framework, she powerfully demonstrates, among other things, that the slave- and race-based economy not only defined the fractious era of Texas independence but precipitated the Mexican-American War and, indeed, the Civil War itself.
In its concision, eloquence, and clear presentation of history, On Juneteenth vitally revises conventional renderings of Texas and national history. As our nation verges on recognizing June 19 as a national holiday, On Juneteenth is both an essential account and a stark reminder that the fight for equality is exigent and ongoing.
Non-Fiction [Liveright, On Sale: May 4, 2021, Hardcover / e-Book, ISBN: 9781631498831 / eISBN: 9781631498848]
---
Featured June 9, 2021
on News at 4: Wednesday Reads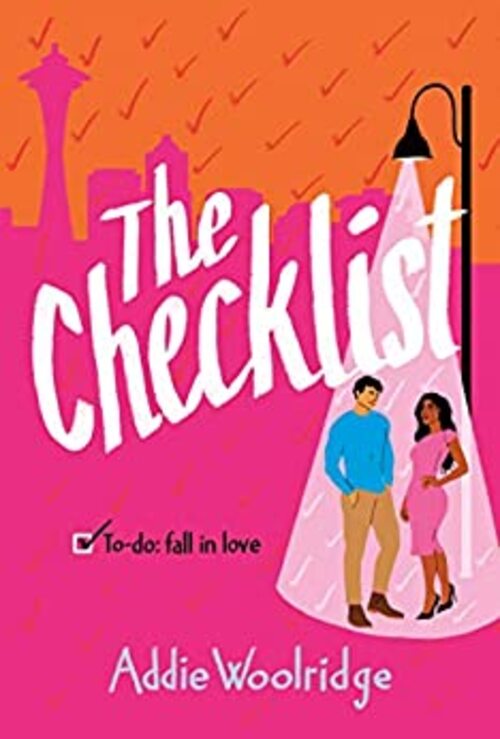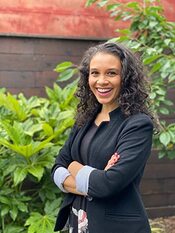 In an energetic debut novel about personal and professional chaos, author Addie Woolridge introduces a multicultural cast whose exploits are redefining the modern rom-com.
Killing it at work? Check. Gorgeous boyfriend? Check. Ambitions derailed by an insecure boss? Sigh—check.
Things were going a little too well for Dylan Delacroix. After upstaging her boss on a big account, she gets dispatched to the last place she wants to be: her hometown, Seattle. There, she must use her superstar corporate-consulting skills to curb the worst impulses of an impossibly eccentric tech CEO—if she doesn't, she's fired.
The fun doesn't stop there: Dylan must also negotiate a ceasefire in the endless war between her bohemian parents and the straitlaced neighbors. Adding to the chaos is a wilting relationship with her boyfriend and a blossoming attraction to the neighbors' smoking-hot son.
Suddenly Dylan has a million checklists, each a mile long. As personal and professional pressures mount, she finds it harder and harder to stay on track. Having always relied on her ability to manage the world around her, Dylan's going to need a new plan. She may be down, but she's definitely not out.
Romance Contemporary [Montlake, On Sale: June 1, 2021, Trade Size / e-Book, ISBN: 9781542029278 / ]
---
Featured May 31, 2021
on Good Morning Texas - Buy The Book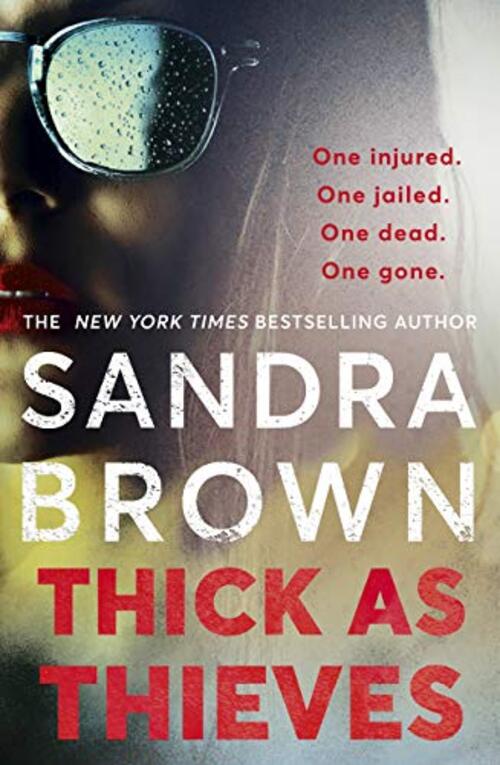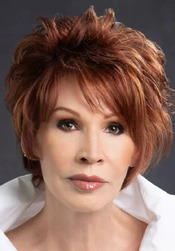 THE 80 MILLION COPY BESTSELLER AUTHOR

'Sandra Brown skilfully sets up the sticky web of dynamics between her cast of characters . . . this is a tightly plotted and gripping read' The Times

Twenty years ago, four men attempted to pull off the ultimate heist, almost walking away with half a million dollars. By daybreak, their plan had been shot to hell.

One was in hospital.
One was in jail.
One was dead.
And one got away with it.

Arden Maxwell is the daughter of the man who disappeared all those years ago, presumedly with the money in his pocket and blood on his hands. After years of running from her past, she is returning to her family home in Caddo Lake, Texas. Little does she know, two of her father's co-conspirators are still there. And they are watching her every move.

With Arden's arrival, the two old accomplices are set on red alert. One of these three knows more about the money, the murder and the betrayal than they are letting on. The truth rarely stays buried forever, and many would kill to uncover it.

Thick as Thieves is a gripping novel of danger, vengeance, desire and greed, for fans of Melinda Leigh, Lisa Gardner, Karen Rose and Lisa Jackson.
Suspense | Thriller Crime [Grand Central Publishing, On Sale: August 10, 2021, Mass Market Paperback / e-Book, ISBN: 9781538751930 / eISBN: 9781538751916]
---
Featured May 31, 2021
on Good Morning Texas - Buy The Book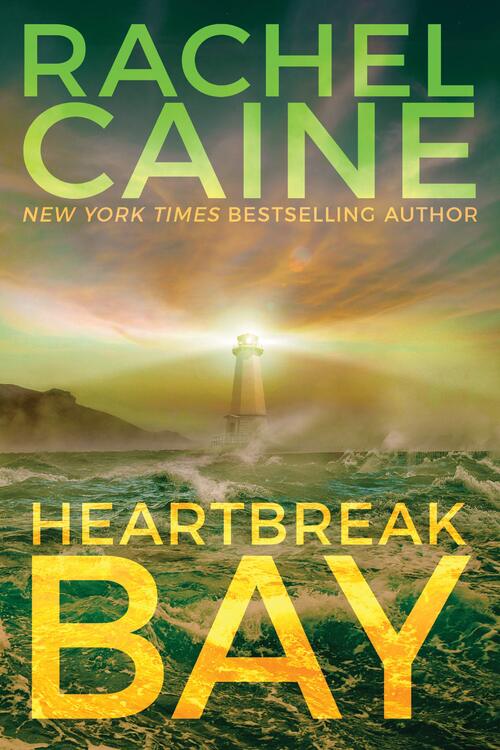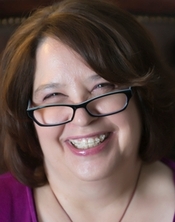 An Amazon Charts, New York Times, and #1 Wall Street Journal bestselling series.
They're hunting a killer so silent, so invisible, that his unspeakable crimes are the only proof he exists.
A car submerged in a remote pond. The bodies of two girls strapped into their seats. The mystery of their mother, vanished without a trace, leads Gwen Proctor and Kezia Claremont into dangerous territory.
On the surface, Gwen's life is good—two children approaching adulthood, a committed partner, and a harrowing past dead and gone. But that past is attracting the attention of someone invisible…and unstoppable. Trouble's just beginning. So is the body count in this backwoods Tennessee town.
As threats mount and Gwen's hunted by an enemy who pulls all the strings, Kezia has her back. But working to solve these vicious and unreasonable crimes will expose them both to a killer they can't for the life of them see coming.
Thriller Serial Killer | Suspense Women Sleuth [Thomas & Mercer, On Sale: March 9, 2021, Trade Size / e-Book, ISBN: 9781542093675 / ]
---
Featured May 31, 2021
on Good Morning Texas - Buy The Book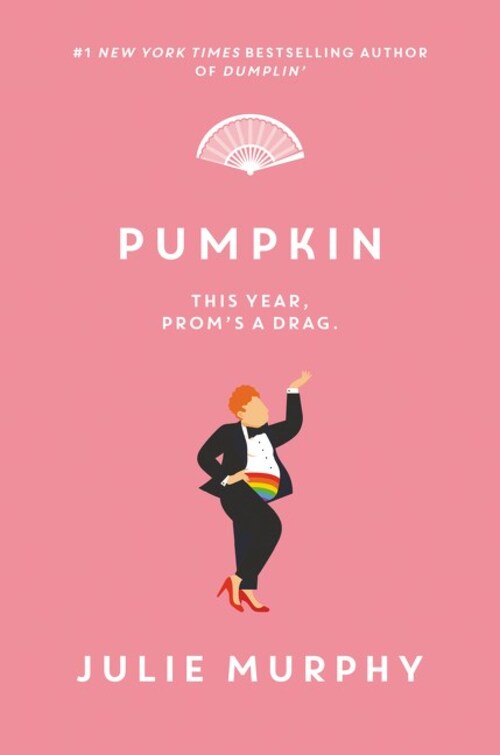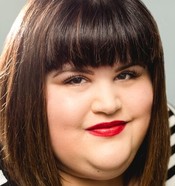 Return to the beloved world of Julie Murphy's #1 New York Times bestselling Dumplin'—now a popular Netflix feature film starring Jennifer Aniston—in this fabulously joyful, final companion novel about drag, prom, and embracing your inner Queen.
Waylon Russell Brewer is a fat, openly gay boy stuck in the small West Texas town of Clover City. His plan is to bide his time until he can graduate, move to Austin with his twin sister, Clementine, and finally go Full Waylon so that he can live his Julie-the-hills-are-alive-with-the-sound-of-music-Andrews truth.
So when Clementine deviates from their master plan right after Waylon gets dumped, he throws caution to the wind and creates an audition tape for his favorite TV drag show, Fiercest of Them All. What he doesn't count on is the tape getting accidentally shared with the entire school. . . . As a result, Waylon is nominated for prom queen as a joke. Clem's girlfriend, Hannah Perez, also receives a joke nomination for prom king.
Waylon and Hannah decide there's only one thing to do: run—and leave high school with a bang. A very glittery bang. Along the way, Waylon discovers that there is a lot more to running for prom court than campaign posters and plastic crowns, especially when he has to spend so much time with the very cute and infuriating prom king nominee Tucker Watson.
Waylon will need to learn that the best plan for tomorrow is living for today . . . especially with the help of some fellow queens. . . .
Young Adult [Balzer + Bray, On Sale: May 25, 2021, Paperback / e-Book, ISBN: 9780062880451 / eISBN: 9780062880475]
---
Featured May 31, 2021
on Good Morning Texas - Buy The Book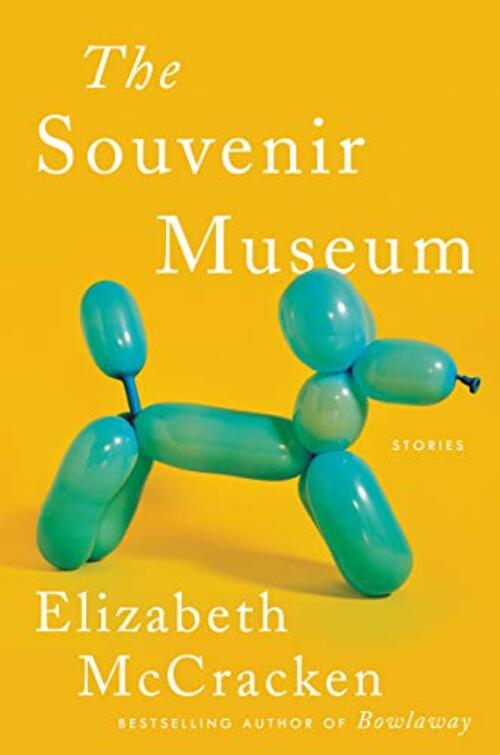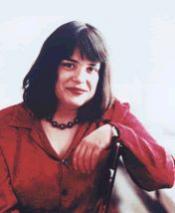 Award-winning author Elizabeth McCracken is an undisputed virtuoso of the short story, and this new collection features her most vibrant and heartrending work to date
In these stories, the mysterious bonds of family are tested, transformed, fractured, and fortified. A recent widower and his adult son ferry to a craggy Scottish island in search of puffins. An actress who plays a children's game-show villainess ushers in the New Year with her deadbeat half brother. A mother, pining for her children, feasts on loaves of challah to fill the void. A new couple navigates a tightrope walk toward love. And on a trip to a Texas water park with their son, two fathers each confront a personal fear.
With sentences that crackle and spark and showcase her trademark wit, McCracken traces how our closely held desires—for intimacy, atonement, comfort—bloom and wither against the indifferent passing of time. Her characters embark on journeys that leave them indelibly changed—and so do her readers. The Souvenir Museum showcases the talents of one of our finest contemporary writers as she tenderly takes the pulse of our collective and individual lives.
Fiction | Contemporary Novella / Short Story [Ecco, On Sale: April 13, 2021, Hardcover / e-Book, ISBN: 9780062971289 / eISBN: 9780062971265]
---
Featured May 27, 2021
on News at 4: Wednesday Reads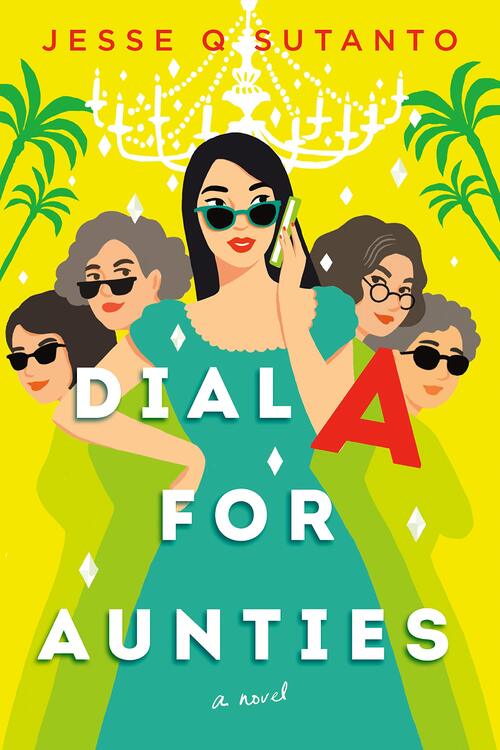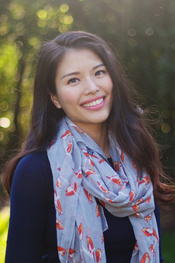 What happens when you mix 1 (accidental) murder with 2 thousand wedding guests, and then toss in a possible curse on 3 generations of an immigrant Chinese-Indonesian family?

You get 4 meddling Asian aunties coming to the rescue!

When Meddelin Chan ends up accidentally killing her blind date, her meddlesome mother calls for her even more meddlesome aunties to help get rid of the body. Unfortunately, a dead body proves to be a lot more challenging to dispose of than one might anticipate, especially when it is inadvertently shipped in a cake cooler to the over-the-top billionaire wedding Meddy, her Ma, and aunties are working at an island resort on the California coastline. It's the biggest job yet for the family wedding business—"Don't leave your big day to chance, leave it to the Chans!"—and nothing, not even an unsavory corpse, will get in the way of her auntie's perfect buttercream flowers.

But things go from inconvenient to downright torturous when Meddy's great college love—and biggest heartbreak—makes a surprise appearance amid the wedding chaos. Is it possible to escape murder charges, charm her ex back into her life, and pull off a stunning wedding all in one weekend?
Romance Contemporary | Mystery Amateur Sleuth [Berkley, On Sale: April 27, 2021, Trade Size / e-Book, ISBN: 9780593333037 / eISBN: 9780593333044]
One part rom-com, one part murder mystery

One part rom-com, one part murder mystery

---
1 - 12 of 769 ( First | more )
As WFAA-TV Literary contributor on ABC Channel 8 in the Dallas - Fort Worth area, Gwen Reyes presents books or other literary news each Wednesday on the 4 pm news cast and during the month on Good Morning Texas. Catch the video of the segments on our YouTube channel.