1 - 12 of 741 ( First | more )
Featured January 13, 2021
on News at 4: Wednesday Reads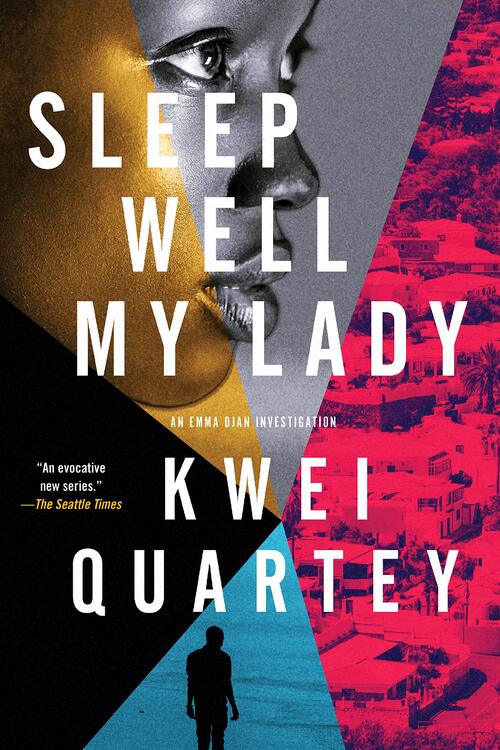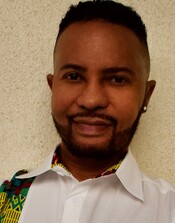 In the follow-up to the acclaimed series debut The Missing American, PI Emma Djan investigates the death of a Ghanaian fashion icon and social media celebrity, Lady Araba.

Hard-hitting talk show host Augustus Seeza has become a household name in Ghana, though notorious for his lavish overspending, alcoholism, and womanizing. He's dating the imposing, beautiful Lady Araba, who leads a selfmade fashion empire. Fearing Augustus is only after her money, Araba's religious family intervenes to break them up. A few days later, just before a major runway show, Araba is found murdered in her bed. Her driver is arrested after a hasty investigation, but Araba's favorite aunt, Dele, suspects Augustus Seeza was the real killer.
Almost a year later, Dele approaches Emma Djan, who has finally started to settle in as the only female PI at her agency. To solve Lady Araba's murder, Emma must not only go on an undercover mission that dredges up trauma from her past, but navigate a long list of suspects with strong motives. Emma quickly discovers that they are all willing to lie for each other—and that one may still be willing to kill.
Mystery | Mystery Private Eye [Soho Crime, On Sale: January 12, 2021, Hardcover / e-Book, ISBN: 9781641292078 / eISBN: 9781641292085]
What secrets does her death hide?

What secrets does her death hide?

---
Featured January 6, 2021
on News at 4: Wednesday Reads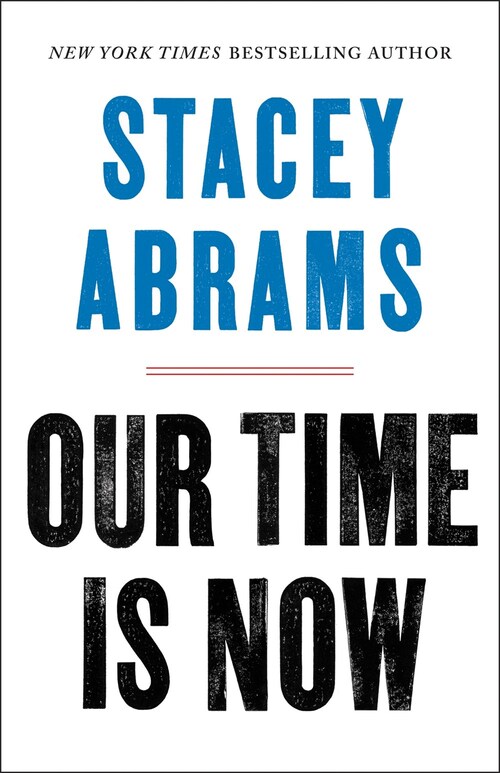 Power, Purpose, and the Fight for a Fair America
From New York Times bestselling author of Lead From The Outside and political leader Stacey Abrams, a blueprint to end voter suppression, empower our citizens, and take back our country.

"With each page, she inspires and empowers us to create systems that reflect a world in which all voices are heard and all people believe and feel that they matter." - Kerry Washington

A recognized expert on fair voting and civic engagement, Abrams chronicles a chilling account of how the right to vote and the principle of democracy have been and continue to be under attack. Abrams would have been the first African American woman governor, but experienced these effects firsthand, despite running the most innovative race in modern politics as the Democratic nominee in Georgia. Abrams didn't win, but she has not conceded. The book compellingly argues for the importance of robust voter protections, an elevation of identity politics, engagement in the census, and a return to moral international leadership.

Our Time Is Now draws on extensive research from national organizations and renowned scholars, as well as anecdotes from her life and others' who have fought throughout our country's history for the power to be heard. The stakes could not be higher. Here are concrete solutions and inspiration to stand up for who we are?now.

"This is a narrative that describes the urgency that compels me and millions more to push for a different American story than the one being told today. It's a story that is one part danger, one part action, and all true. It's a story about how and why we fight for our democracy and win." Stacey Abrams
Non-Fiction [Henry Holt & Company, On Sale: June 9, 2020, Hardcover / e-Book, ISBN: 9781250257703 / eISBN: 9781250257697]
---
Featured December 23, 2020
on News at 4: Wednesday Reads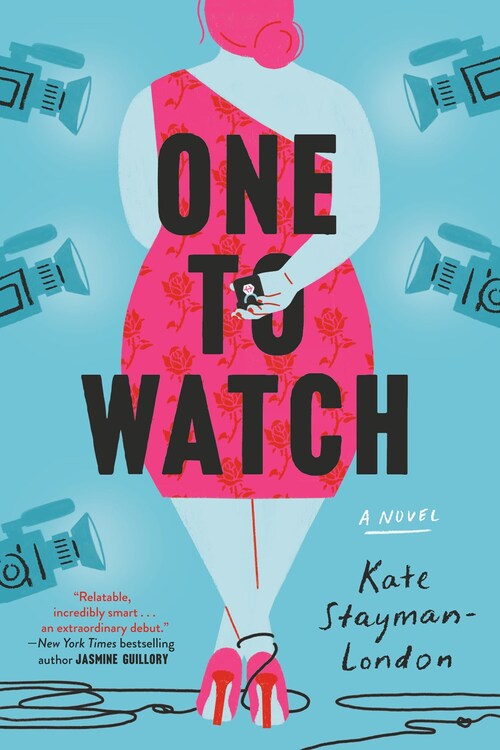 'A FAST, FURIOUS READ, BRIMMING WITH WIT' Fiona Davis, The Chelsea Girls
'THOROUGHLY CHARMING' Hillary Clinton
'VIBRANT, TENDER, STYLISH, SEXY AND OUTRAGEOUSLY JOYFUL' Hannah Orenstein, Love at First Like

25 DATES. 8 MEN. A NATION WATCHING.
UNDER NO CIRCUMSTANCES WILL SHE FALL IN LOVE.

#OMBEA! Bea Schumacher is a devastatingly stylish plus-size fashion blogger with amazing friends, thousands of Insta followers - and a massively broken heart. Bea indulges in her weekly obsession: the hit reality show Main Squeeze. The fantasy dates! The kiss-off rejections! The surprising amount of guys named Ben! But Bea is sick and tired of the lack of body diversity on the show. Since whenis being a size zero a prerequisite for getting engaged on television?

Although Bea has sworn off men altogether, when Main Squeeze ask her to be its next star, she agrees on one condition: under no circumstances will she actually fall in love.

But when the cameras start rolling, Bea finds herself in a whirlwind of sumptuous couture, Twitter wars, sexy suitors, and an opportunity (or two, or five) to find messy, real-life love in the midst of a made-for-TV fairy tale. Bea has to decide whether it might just be worth trusting these men - and herself - for a chance at her own happily ever after.

WHAT READERS ARE SAYING ABOUT ONE TO WATCH

'I absolutely loved this book and it is definitely One to Watch for in July' *****
'100 percent escapism in the time of stay-at-home' *****
'Absolutely delicious, I devoured it in a day' *****
'Fast-paced, fun and thought-provoking' *****
'Absolutely delicious' *****
Romance [Dial Press Trade Paperback, On Sale: July 7, 2020, Trade Size / e-Book, ISBN: 9780525510444 / eISBN: 9780525510437]
---
Featured December 9, 2020
on News at 4: Wednesday Reads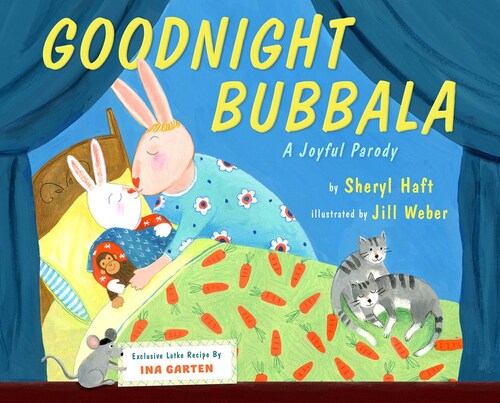 This festive parody reimagines a classic bedtime book as a lively Jewish family gathering complete with bubbies and zeydes—a perfect gift or read aloud that includes an exclusive latke recipe by Ina Garten, TV's Barefoot Contessa!

In the small blue room there was a bubbala, and a little shmatta,
and then—oy vey!—came the whole mishpacha!

This zesty parody of one of America's favorite picture books offers a very different bedtime routine: one that is full of family exuberance and love. Instead of whispers of "hush," this bedtime includes dancing and kvelling, and of course, noshing—because this little bunny is a Jewish bunny, and this joyous book celebrates the Jewish values of cherishing your loved ones, expressing gratitude, and being generous.

Filled with Yiddish words, the book includes a phonetic glossary and even an easy latke recipe by beloved cookbook author Ina Garten, who calls the book "brilliant, beautiful, important, and so much fun!"
Childrens [Dial, On Sale: October 15, 2019, Hardcover / e-Book, ISBN: 9780525554776 / eISBN: 9780525554783]
---
Featured December 3, 2020
on Good Morning Texas - Buy The Book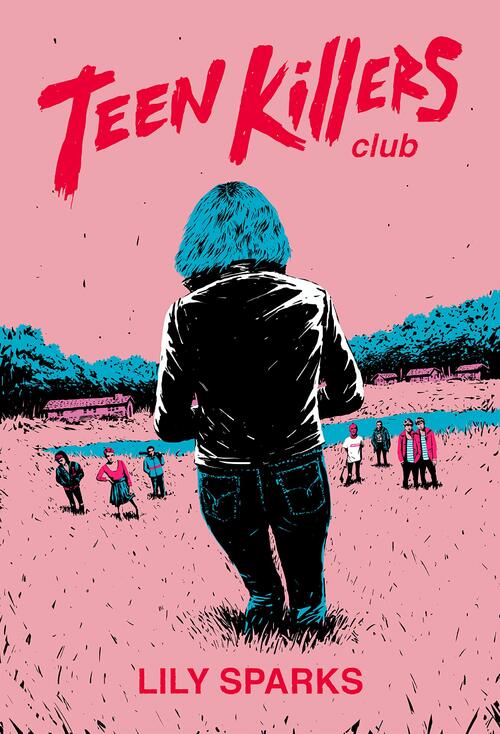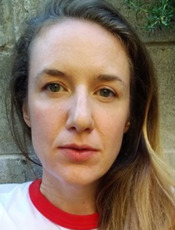 Framed for the murder of her best friend, a young girl joins a super-secret society of teenage assassins to avoid a lifetime behind bars--and discovers her own true self--in this mesmerizing debut novel.

Seventeen-year-old Signal Deere has raised eyebrows for years as an unhappy Goth misfit from the trailer park. When she's convicted of her best friend Rose's brutal murder, she's designated a Class A--the most dangerous and manipulative criminal profile.

To avoid prison, Signal signs on for a secret program for 18-and-under Class As and is whisked off to an abandoned sleep-away camp, where she and seven bunkmates will train as assassins. Yet even in the Teen Killers Club, Signal doesn't fit in. She's squeamish around blood. She's kind and empathetic. And her optimistic attitude is threatening to turn a group of ragtag maniacs into a team of close-knit friends.

Maybe that's because Signal's not really a killer. She was framed for Rose's murder and only joined the program to escape, track down Rose's real killer, and clear her name. But Signal never planned on the sinister technologies that keep the campers confined. She never planned on the mysterious man in the woods determined to pick them off one by one. And she certainly never planned on falling in love.

Signal's strategy is coming apart at the seams as the true killer prepares to strike again in Teen Killers Club.
Young Adult Coming of Age | Young Adult [Crooked Lane Books, On Sale: November 10, 2020, Hardcover / e-Book, ISBN: 9781643852294 / eISBN: 9781643852300]
An Impressive YA Debut Featuring a Summer Camp for Teenage Homicidal Misfits

An Impressive YA Debut Featuring a Summer Camp for Teenage Homicidal Misfits

---
Featured December 3, 2020
on Good Morning Texas - Buy The Book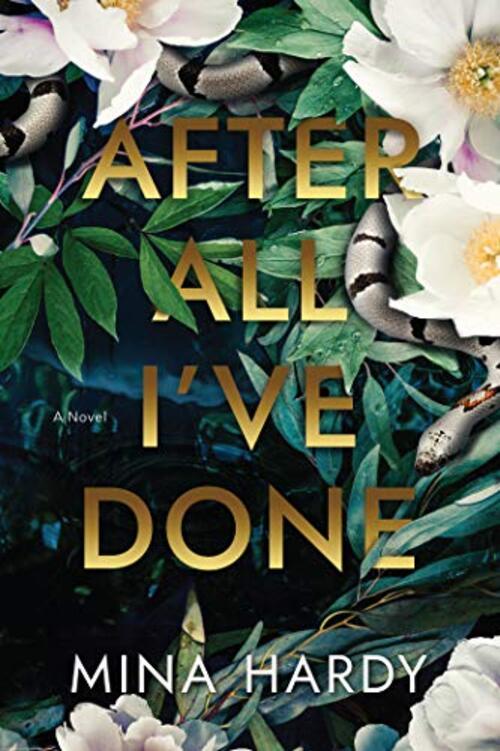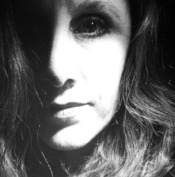 Writing as Mina Hardy, New York Times bestselling author Megan Hart delivers a thrilling new psychological suspense for fans of The Woman in the Window and When the Lights Go Out.

She's lost her best friend, her husband--and possibly, her mind.

Five months ago, an accident left Diana Sparrow badly injured and missing a few months of her memory. As if that's not enough, she's started having recurring nightmares about the night of the accident. Dreams that feel so real, she's left questioning: maybe she didn't just slide off the road into a ditch. Maybe, just maybe, she hit something. Or someone.

She can't turn to her former best friend Val, who's been sleeping with Diana's husband Jonathan for months, but she might find some comfort in newcomer Cole Pelham. Yet the closer they become, the more Diana begins to wonder what really happened that night--and how Cole might be connected. Worse, it seems everyone else could be involved, too.

Who was with her that night? What really happened? As her life unravels thread by thread and the dreams become too real to ignore, Diana will have to face the unthinkable--and do the unforgivable.
Thriller Psychological [Crooked Lane Books, On Sale: November 10, 2020, Hardcover / e-Book, ISBN: 9781643854700 / eISBN: 9781643854717]
I never saw the final revelation coming. It was stunning.

I never saw the final revelation coming. It was stunning.

---
Featured December 3, 2020
on Good Morning Texas - Buy The Book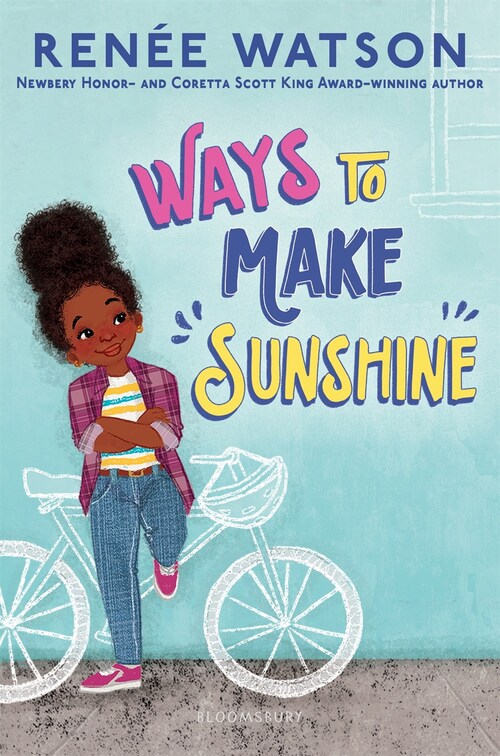 From Newbery Honor and Coretta Scott King Author Award winner Renée Watson comes the first book in a young middle grade series about Ryan Hart, a ten-year-old girl who is pure spirit, kindness, and sunshine.

Ryan Hart has a lot on her mind--school, self-image, and especially family. Her dad finally has a new job, but money is tight. That means some changes, like selling their second car and moving into a new (old) house. But Ryan is a girl who knows how to make sunshine out of setbacks. As her brother says when he raps about her, she's got the talent that matters most: it's a talent that can't be seen, she's nice, not mean!

Ryan is all about trying to see the best in people, to be a good daughter, a good sister, a good friend. But even if her life isn't everything she would wish for, when her big brother is infuriating, her parents don't quite understand, and the unexpected happens, she always finds a way forward, with grace and wit. And plenty of sunshine.

Acclaimed author Renée Watson writes her own version of Ramona Quimby, one starring a Black girl and her family, in this start to a charming new series.
Childrens [Bloomsbury Childrens, On Sale: April 28, 2020, Hardcover / e-Book, ISBN: 9781547600564 / ]
---
Featured December 3, 2020
on Good Morning Texas - Buy The Book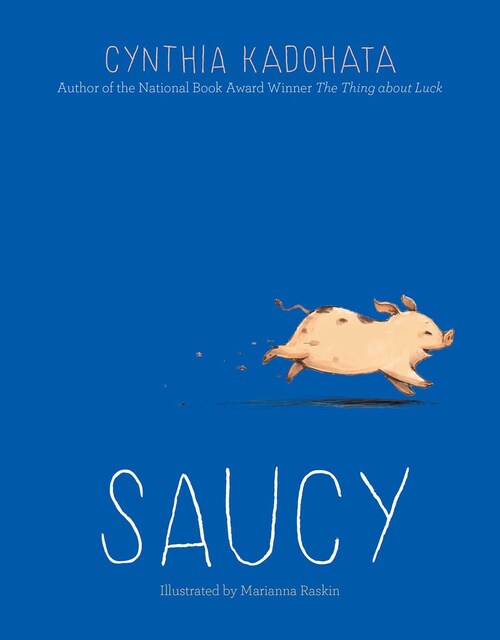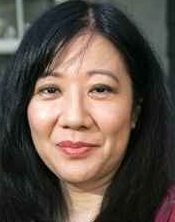 From Newbery Medalist and National Book Award–winning author Cynthia Kadohata comes an irrepressible and heartwarming story about a girl and her ever-growing pig, Saucy—perfect for fans of The One and Only Ivan and Flora & Ulysses!

Being a quadruplet can make it hard to stand out from the crowd. Becca's three brothers all have something that makes them...them. Jake has his music and dancing, Jammer plays hockey, and K.C. thinks they're all living in a simulation and doesn't see the point of doing much of anything. Becca is the only one with nothing to make her special.

But when she finds a tiny, sick piglet on the side of the road, Becca knows this is it. This is her thing. She names the piglet Saucy and between her own pleading and Saucy's sweet, pink face, Becca convinces her family to take her in. Soon, Saucy is as big a part of the family as anyone else—and getting bigger. With each pound Saucy gains, the more capable she becomes of destroying the house and landing Becca in trouble.

Some tough decisions need to be made about Becca's pet, and her search for solutions brings to light exactly where Saucy came from. Turns out, there are a lot more scared piglets out there, and saving them may take Becca and her brothers finally doing something together.
Childrens [Atheneum, On Sale: September 29, 2020, Hardcover / e-Book, ISBN: 9781442412781 / ]
---
Featured December 3, 2020
on News at 4: Wednesday Reads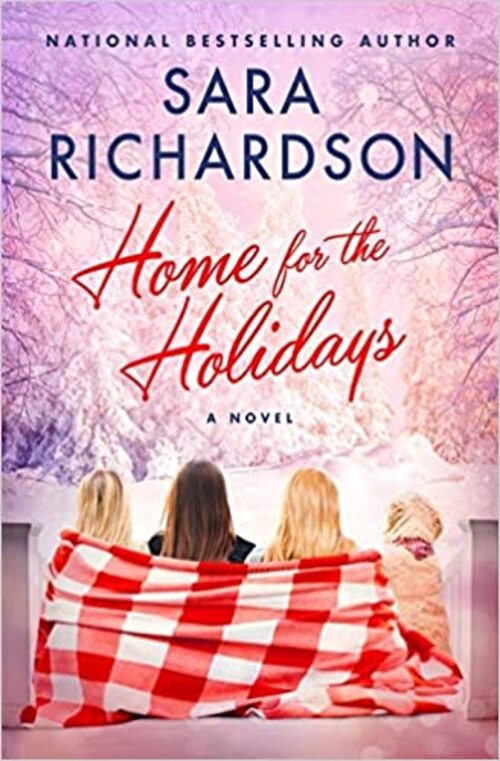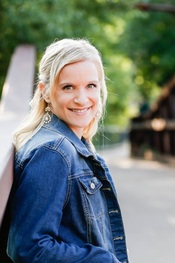 The Buchanan sisters all share special childhood memories of their Aunt Sassy's beloved Juniper Inn. There, they frolicked in the snow, baked sugar cookies, and celebrated the town's annual Christmas extravaganza. They haven't been back to Colorado in nearly fifteen years, but when their aunt invites them for one last Christmas, they can't say no . . .
With her ex-husband whisking her children away for the holiday, Dahlia decides it's time to do something for herself. Juniper Springs is just as beautiful as she remembers, but it's also full of surprises -- including the town's handsome doctor, who makes her feel like herself again for the first time in years.
To the outside world, baker Magnolia has the ideal marriage. Only the pain and sorrow of infertility have strained her relationship with her husband, perhaps beyond repair. But a holiday miracle is about to change her life.
After a whirlwind romance, youngest sister Rose is about to be married, but as the wedding draws near, she's unsettled by her fiancé's expectations that she become a society wife. Spending Christmas with her family could be a necessary reality check -- or the beginning of a brand-new happily ever after.
Thanks to the strength of their sisterhood, some mistletoe, and the love of their Aunt Sassy, the Buchanan sisters will discover what it is they truly want this Christmas.
Holiday | Fiction Family Life [Forever, On Sale: September 22, 2020, Paperback / e-Book, ISBN: 9781538718216 / eISBN: 9781538718223]
It's time for Christmas cheer and a reality check for these sisters.

It's time for Christmas cheer and a reality check for these sisters.

---
Featured November 25, 2020
on News at 4: Wednesday Reads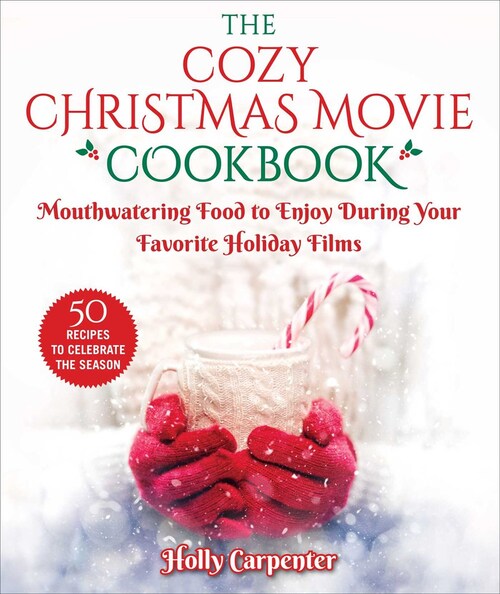 Mouthwatering Food to Enjoy During Your Favorite Holiday Films
Cookbooks [Skyhorse, On Sale: October 20, 2020, Hardcover / e-Book, ISBN: 9781510759572 / eISBN: 9781510759503]
---
Featured November 11, 2020
on News at 4: Wednesday Reads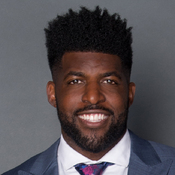 An urgent primer on race and racism, from the host of the viral hit video series
"Uncomfortable Conversations with a Black Man"

"You cannot fix a problem you do not know you have." So begins Emmanuel Acho in his essential guide to the truths Americans need to know to address the systemic racism that has recently electrified protests in all fifty states. "There is a fix," Acho says. "But in order to access it, we're going to have to have some uncomfortable conversations."

In Uncomfortable Conversations With a Black Man, Acho takes on all the questions, large and small, insensitive and taboo, many white Americans are afraid to ask—yet which all Americans need the answers to, now more than ever. With the same open-hearted generosity that has made his video series a phenomenon, Acho explains the vital core of such fraught concepts as white privilege, cultural appropriation, and "reverse racism." In his own words, he provides a space of compassion and understanding in a discussion that can lack both. He asks only for the reader's curiosity—but along the way, he will galvanize all of us to join the antiracist fight.
Non-Fiction [Flatiron, On Sale: November 10, 2020, Hardcover / e-Book, ISBN: 9781250800466 / eISBN: 9781250800480]
---
Featured November 4, 2020
on News at 4: Wednesday Reads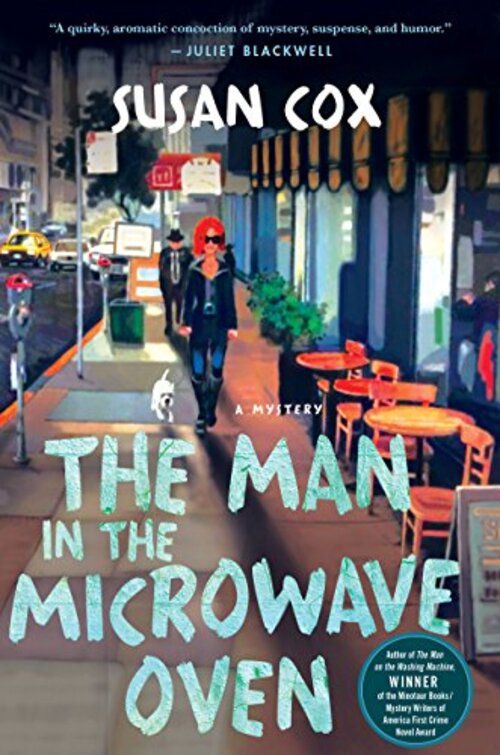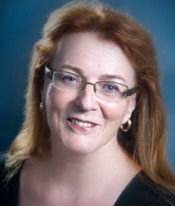 Following Susan Cox's Minotaur Books/Mystery Writers of America First Crime Novel award-winning debut, The Man in the Microwave Oven is her next delightfully quirky mystery featuring San Francisco transplant Theo Bogart.

Fleeing from a murder and family tragedy in her native England, where she was the scandal du jour for the tabloid press, Theo Bogart changed her name and built an undercover life in a close-knit San Francisco neighborhood. She didn't expect to find love and friendship there, and now she doesn't know how—or if—to reveal the truth.

After a confrontation with a difficult neighbor, Theo fears her secrets are about to be uncovered after all. When the woman who threatened to expose her is murdered, Theo is embroiled in the kind of jeopardy she crossed an ocean to escape. Worse yet, dangerous family secrets have followed her. Theo's grandfather unveils a glimpse of the shadowy world he once inhabited as an agent for the British Secret Service, bringing an even bigger breed of trouble—and another death—to Theo's doorstep. She finds herself fighting to protect herself, her family, and her new friends, aware that one of them might be a murderer.

Susan Cox has once again painted a delightfully quirky portrait of a colorful San Francisco neighborhood and a woman finding her way through exactly the kind of scandalous mystery she was trying to leave behind.
Mystery [Minotaur Books, On Sale: November 3, 2020, Hardcover / e-Book, ISBN: 9781250116208 / eISBN: 9781250116215]
---
1 - 12 of 741 ( First | more )
As WFAA-TV Literary contributor on ABC Channel 8 in the Dallas - Fort Worth area, Gwen Reyes presents books or other literary news each Wednesday on the 4 pm news cast and during the month on Good Morning Texas. Catch the video of the segments on our YouTube channel.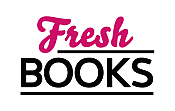 New Year, Great reads for January 2021