1 - 12 of 751 ( First | more )
Featured March 10, 2021
on News at 4: Wednesday Reads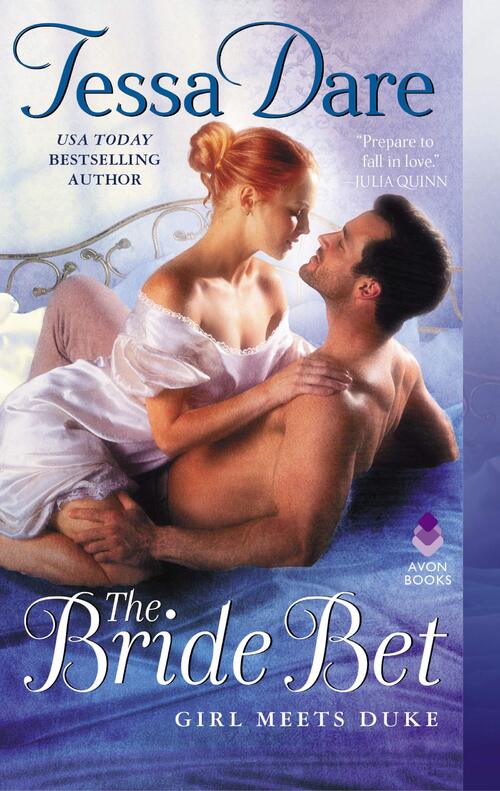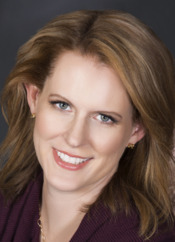 How to lose a duke in ten years…without losing your heart.
Once upon a time, two sworn enemies—the bookish daughter of a scholar and the devilish heir to a duke—made a pact: If they were both still single in ten years, they would marry each other.
It was a joke, Nicola thought. A duchess? Her?
But when the Duke of Westleigh returns a decade later, he's serious. He needs an heir, so he's holding her to their marriage bargain—diamond ring, lavish gown, engagement ball, and more. Nothing Nicola says can dissuade him. When she calls him arrogant, he praises her honesty. When she makes social stumbles, he catches her fall. And when she gets exasperated, the duke can't seem to get enough. For reasons she can't fathom, he claims that no other woman will do.
He's betting he can change her mind, with logic and passion.
She's betting she can change his mind, just by being herself.
And as the clock ticks down to a wedding day, neither is counting on losing their heart.
Romance Historical [Avon, On Sale: January 15, 2020, Mass Market Paperback, ISBN: 9780062672186 / ]
---
Featured March 3, 2021
on News at 4: Wednesday Reads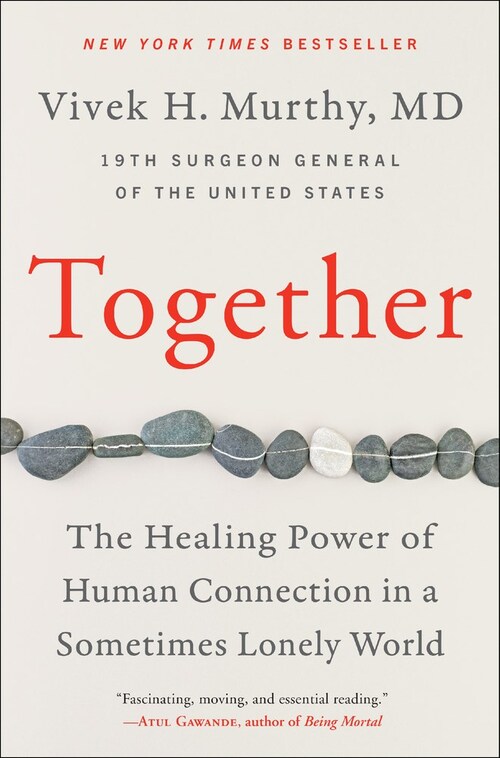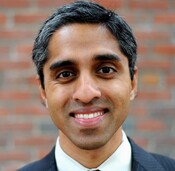 The Healing Power of Human Connection in a Sometimes Lonely World
The book we need NOW to avoid a social recession, Murthy's prescient message is about the importance of human connection, the hidden impact of loneliness on our health, and the social power of community.
Humans are social creatures: In this simple and obvious fact lies both the problem and the solution to the current crisis of loneliness. In his groundbreaking book, the 19th surgeon general of the United States Dr. Vivek Murthy makes a case for loneliness as a public health concern: a root cause and contributor to many of the epidemics sweeping the world today from alcohol and drug addiction to violence to depression and anxiety. Loneliness, he argues, is affecting not only our health, but also how our children experience school, how we perform in the workplace, and the sense of division and polarization in our society.
But, at the center of our loneliness is our innate desire to connect. We have evolved to participate in community, to forge lasting bonds with others, to help one another, and to share life experiences. We are, simply, better together.
The lessons in Together have immediate relevance and application. These four key strategies will help us not only to weather this crisis, but also to heal our social world far into the future.
Spend time each day with those you love. Devote at least 15 minutes each day to connecting with those you most care about.
Focus on each other. Forget about multitasking and give the other person the gift of your full attention, making eye contact, if possible, and genuinely listening.
Embrace solitude. The first step toward building stronger connections with others is to build a stronger connection with oneself. Meditation, prayer, art, music, and time spent outdoors can all be sources of solitary comfort and joy.
Help and be helped. Service is a form of human connection that reminds us of our value and purpose in life. Checking on a neighbor, seeking advice, even just offering a smile to a stranger six feet away, all can make us stronger.
During Murthy's tenure as Surgeon General and during the research for Together, he found that there were few issues that elicited as much enthusiastic interest from both very conservative and very liberal members of Congress, from young and old people, or from urban and rural residents alike. Loneliness was something so many people have known themselves or have seen in the people around them. In the book, Murthy also shares his own deeply personal experiences with the subject--from struggling with loneliness in school, to the devastating loss of his uncle who succumbed to his own loneliness, as well as the important example of community and connection that his parents modeled. Simply, it's a universal condition that affects all of us directly or through the people we love—now more than ever.
Non-Fiction [Harper Wave, On Sale: April 7, 2020, Hardcover / e-Book, ISBN: 9780062913296 / eISBN: 9780062913319]
---
Featured February 26, 2021
on Good Morning Texas - Buy The Book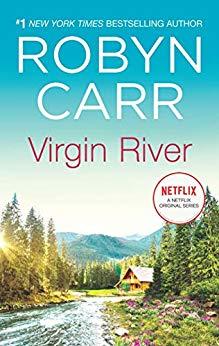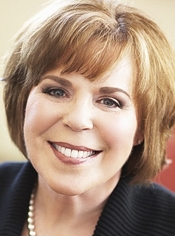 Welcome back to Virgin River with the book that started it all…

Wanted: Midwife/nurse practitioner in Virgin River, population six hundred. Make a difference against a backdrop of towering California redwoods and crystal-clear rivers. Rent-free cabin included.

When the recently widowed Melinda Monroe sees this ad, she quickly decides that the remote mountain town of Virgin River might be the perfect place to escape her heartache, and to reenergize the nursing career she loves. But her high hopes are dashed within an hour of arriving—the cabin is a dump, the roads are treacherous and the local doctor wants nothing to do with her. Realizing she's made a huge mistake, Mel decides to leave town the following morning.

But a tiny baby abandoned on a front porch changes her plans…and former marine Jack Sheridan cements them into place.
Romance Contemporary [MIRA, On Sale: April 1, 2007, Paperback / e-Book, ISBN: 9780778324904 / eISBN: 9781460300275]
Touching and beautiful love story.

If you like stories about small-town life and close-knit communities, you'll love VIRGIN RIVER

Touching and beautiful love story.

If you like stories about small-town life and close-knit communities, you'll love VIRGIN RIVER

---
Featured February 26, 2021
on Good Morning Texas - Buy The Book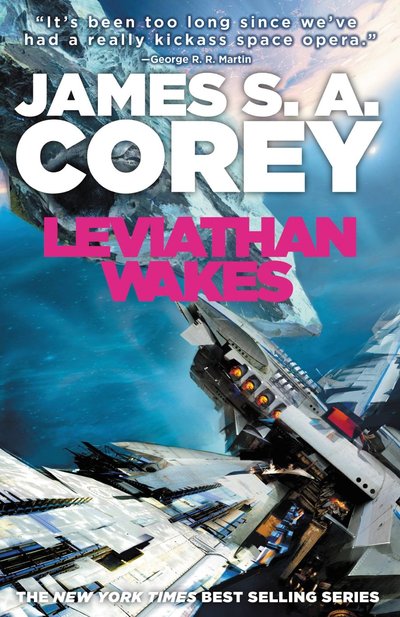 The first novel in James S.A. Corey's SF New York Times bestselling Expanse series.




Humanity has colonized the solar system - Mars, the Moon, the Asteroid Belt and beyond - but the stars are still out of our reach.

Jim Holden is XO of an ice miner making runs from the rings of Saturn to the mining stations of the Belt. When he and his crew stumble upon a derelict ship, The Scopuli, they find themselves in possession of a secret they never wanted. A secret that someone is willing to kill for - and kill on a scale unfathomable to Jim and his crew. War is brewing in the system unless he can find out who left the ship and why.

Detective Miller is looking for a girl. One girl in a system of billions, but her parents have money and money talks. When the trail leads him to The Scopuli and rebel sympathizer Holden, he realizes that this girl may be the key to everything.

Holden and Miller must thread the needle between the Earth government, the Outer Planet revolutionaries, and secretive corporations - and the odds are against them. But out in the Belt, the rules are different, and one small ship can change the fate of the universe.

Science Fiction [Orbit, On Sale: June 15, 2011, Paperback / e-Book, ISBN: 9780316129084 / ]
---
Featured February 26, 2021
on Good Morning Texas - Buy The Book

How To Train Your Dragon #1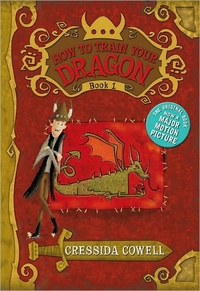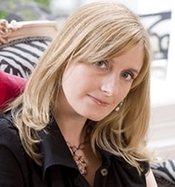 Now a major motion picture
Hiccup Horrendous Haddock III was an awesome sword-fighter, a dragon-whisperer and the greatest Viking Hero who ever lived. But it wasn't always like that.
In fact, in the beginning, Hiccup Horrendous Haddock III was the most put upon Viking you'd ever seen. Not loud enough to make himself heard at dinner with his father, Stoick the Vast; not hard enough to beat his chief rival, Snotlout, at Bashyball, the number one school sport and CERTAINLY not stupid enough to go into a cave full of dragons to find a pet... It's time for Hiccup to learn how to be a Hero.
Childrens [Little, Brown Books for Young Readers, On Sale: February 1, 2010, Paperback (reprint), ISBN: 9780316085274 / ]
---
Featured February 26, 2021
on Good Morning Texas - Buy The Book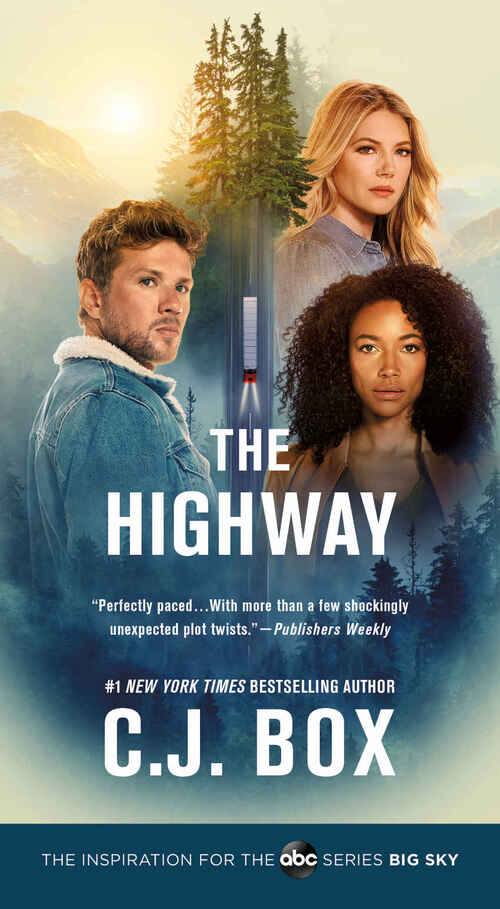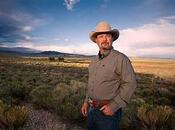 The inspiration for the new ABC series Big Sky.

Winner of the Edgar Award for Best Novel, the New York Times bestselling author of Back of Beyond and Breaking Point and the creator of the Joe Pickett series is back.

"If CJ Box isn't already on your list, put him there." – USA Today

When two sisters set out across a remote stretch of Montana road to visit their friend, little do they know it will be the last time anyone might ever hear from them again. The girls—and their car—simply vanish. Former police investigator Cody Hoyt has just lost his job and has fallen off the wagon after a long stretch of sobriety. Convinced by his son and his former rookie partner, Cassie Dewell, he begins the drive south to the girls' last known location. As Cody makes his way to the lonely stretch of Montana highway where they went missing, Cassie discovers that Gracie and Danielle Sullivan aren't the first girls who have disappeared in this area. This majestic landscape is the hunting ground for a killer whose viciousness is outmatched only by his intelligence. And he might not be working alone. Time is running out for Gracie and Danielle…Can Cassie overcome her doubts and lack of experience and use her innate skill? Can Cody Hoyt battle his own demons and find this killer before another victim vanishes on the highway?
Suspense [Minotaur Books, On Sale: July 5, 2016, Paperback / e-Book, ISBN: 9781250121936 / ]
---
Featured February 26, 2021
on Good Morning Texas - Buy The Book

To All the Boys I've Loved Before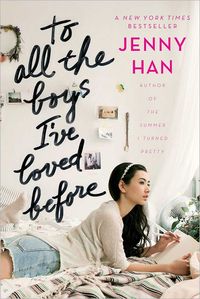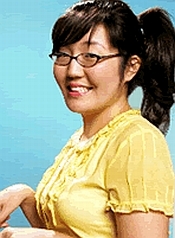 Lara Jean's love life goes from imaginary to out of control in this heartfelt novel from the New York Times bestselling author of The Summer I Turned Pretty series.
What if all the crushes you ever had found out how you felt about them…all at once?
Lara Jean Song keeps her love letters in a hatbox her mother gave her. They aren't love letters that anyone else wrote for her; these are ones she's written. One for every boy she's ever loved—five in all. When she writes, she pours out her heart and soul and says all the things she would never say in real life, because her letters are for her eyes only. Until the day her secret letters are mailed, and suddenly, Lara Jean's love life goes from imaginary to out of control.
Young Adult [Simon & Schuster, On Sale: April 1, 2014, Hardcover / e-Book, ISBN: 9781442426702 / ]
---
Featured February 10, 2021
on News at 4: Wednesday Reads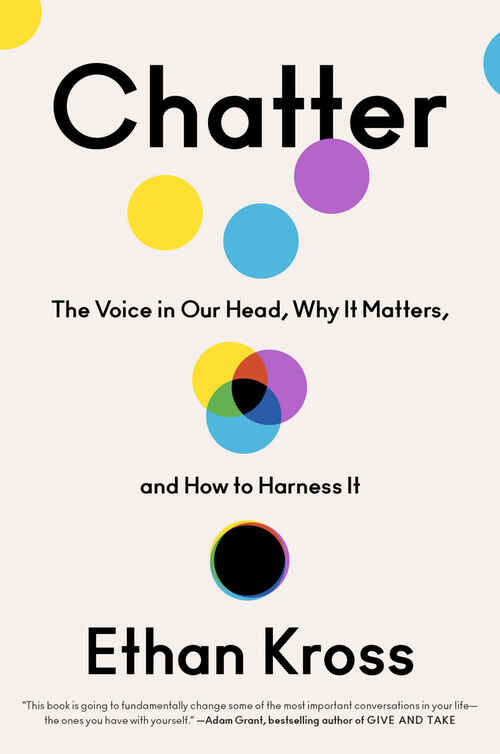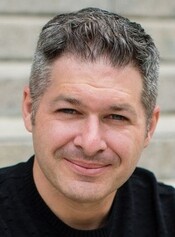 The Voice in Our Head, Why It Matters, and How to Harness It
An award-winning psychologist reveals the hidden power of our inner voice and shows how we can harness it to live a healthier, more satisfying, and more productive life.

"This book is going to fundamentally change some of the most important conversations in your life—the ones you have with yourself."—Adam Grant, bestselling author of Give and Take

One of the best new books of the year—The Washington Post, BBC, CNN Underscored, Shape, Behavioral Scientist, PopSugar • Kirkus Reviews, Publishers Weekly, and Shelf Awareness starred reviews • Next Big Idea Club Finalist

Tell a stranger that you talk to yourself, and you're likely to get written off as eccentric. But the truth is that we all have a voice in our head. When we talk to ourselves, we often hope to tap into our inner coach but find our inner critic instead. When we're facing a tough task, our inner coach can buoy us up: Focus—you can do this. But, just as often, our inner critic sinks us entirely: I'm going to fail. They'll all laugh at me. What's the use?

In Chatter, acclaimed psychologist Ethan Kross explores the silent conversations we have with ourselves. Interweaving groundbreaking behavioral and brain research from his own lab with real-world case studies—from a pitcher who forgets how to pitch, to a Harvard undergrad negotiating her double life as a spy—Kross explains how these conversations shape our lives, work, and relationships. He warns that giving in to negative and disorienting self-talk—what he calls "chatter"—can tank our health, sink our moods, strain our social connections, and cause us to fold under pressure.

But the good news is that we're already equipped with the tools we need to make our inner voice work in our favor. These tools are often hidden in plain sight—in the words we use to think about ourselves, the technologies we embrace, the diaries we keep in our drawers, the conversations we have with our loved ones, and the cultures we create in our schools and workplaces.

Brilliantly argued, expertly researched, and filled with compelling stories, Chatter gives us the power to change the most important conversation we have each day: the one we have with ourselves.
Non-Fiction [Crown, On Sale: January 26, 2021, Hardcover / e-Book, ISBN: 9780525575238 / eISBN: 9780525575252]
---
Featured February 3, 2021
on News at 4: Wednesday Reads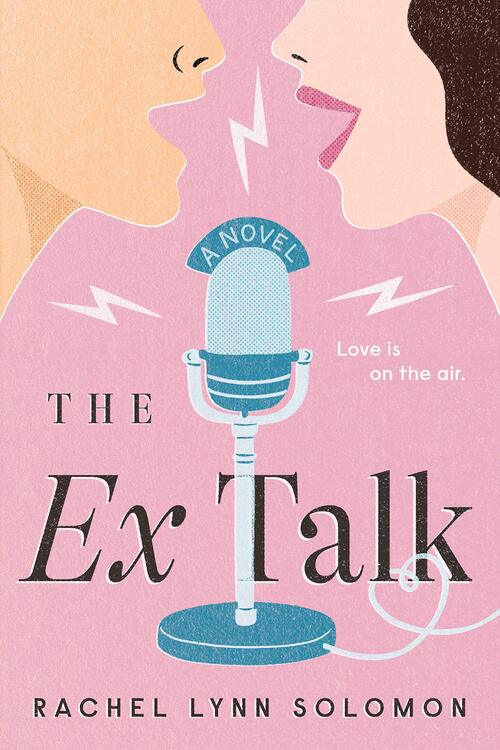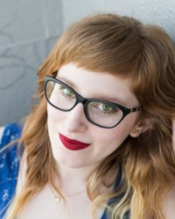 Public radio co-hosts navigate mixed signals in Rachel Lynn Solomon's sparkling romantic comedy debut.

Shay Goldstein has been a producer at her Seattle public radio station for nearly a decade, and she can't imagine working anywhere else. But lately it's been a constant clash between her and her newest colleague, Dominic Yun, who's fresh off a journalism master's program and convinced he knows everything about public radio.

When the struggling station needs a new concept, Shay proposes a show that her boss green-lights with excitement. On The Ex Talk, two exes will deliver relationship advice live, on air. Their boss decides Shay and Dominic are the perfect co-hosts, given how much they already despise each other. Neither loves the idea of lying to listeners, but it's this or unemployment. Their audience gets invested fast, and it's not long before The Ex Talk becomes a must-listen in Seattle and climbs podcast charts.

As the show gets bigger, so does their deception, especially when Shay and Dominic start to fall for each other. In an industry that values truth, getting caught could mean the end of more than just their careers.
Romance Comedy [Berkley, On Sale: January 26, 2021, Trade Size / e-Book, ISBN: 9780593200124 / eISBN: 9780593200131]
Romance doesn't get much sweeter, steamier, or Beanie Babier than Rachel Lynn Solomon's THE EX TALK.

Romance doesn't get much sweeter, steamier, or Beanie Babier than Rachel Lynn Solomon's THE EX TALK.

---
Featured January 27, 2021
on News at 4: Wednesday Reads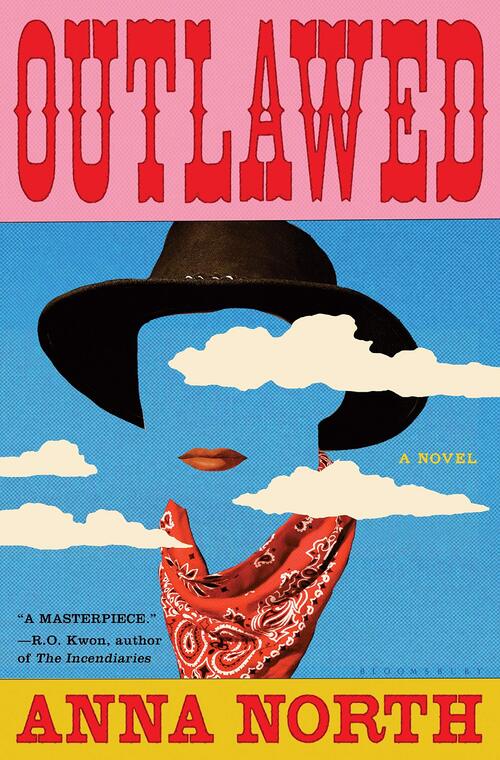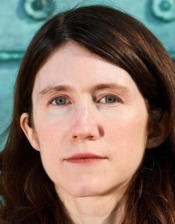 In the year of our Lord 1894, I became an outlaw.

The day of her wedding, 17 year old Ada's life looks good; she loves her husband, and she loves working as an apprentice to her mother, a respected midwife. But after a year of marriage and no pregnancy, in a town where barren women are routinely hanged as witches, her survival depends on leaving behind everything she knows.

She joins up with the notorious Hole in the Wall Gang, a band of outlaws led by a preacher-turned-robber known to all as the Kid. Charismatic, grandiose, and mercurial, the Kid is determined to create a safe haven for outcast women. But to make this dream a reality, the Gang hatches a treacherous plan that may get them all killed. And Ada must decide whether she's willing to risk her life for the possibility of a new kind of future for them all.

Featuring an irresistibly no-nonsense, courageous, and determined heroine, Outlawed dusts off the myth of the old West and reignites the glimmering promise of the frontier with an entirely new set of feminist stakes. Anna North has crafted a pulse-racing, page-turning saga about the search for hope in the wake of death, and for truth in a climate of small-mindedness and fear.
Fiction | Women's Fiction Contemporary [Bloomsbury Publishing, On Sale: January 26, 2021, Paperback / e-Book, ISBN: 9781635575422 / eISBN: 9781635575439]
---
Featured January 13, 2021
on News at 4: Wednesday Reads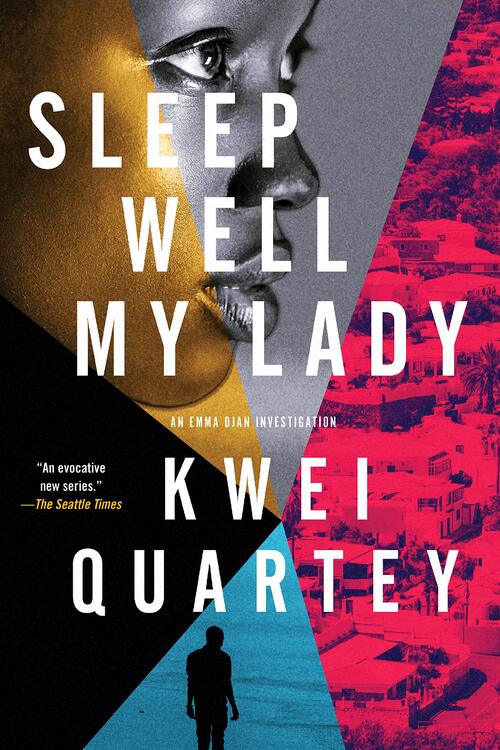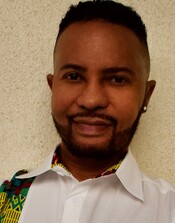 In the follow-up to the acclaimed series debut The Missing American, PI Emma Djan investigates the death of a Ghanaian fashion icon and social media celebrity, Lady Araba.

Hard-hitting talk show host Augustus Seeza has become a household name in Ghana, though notorious for his lavish overspending, alcoholism, and womanizing. He's dating the imposing, beautiful Lady Araba, who leads a selfmade fashion empire. Fearing Augustus is only after her money, Araba's religious family intervenes to break them up. A few days later, just before a major runway show, Araba is found murdered in her bed. Her driver is arrested after a hasty investigation, but Araba's favorite aunt, Dele, suspects Augustus Seeza was the real killer.
Almost a year later, Dele approaches Emma Djan, who has finally started to settle in as the only female PI at her agency. To solve Lady Araba's murder, Emma must not only go on an undercover mission that dredges up trauma from her past, but navigate a long list of suspects with strong motives. Emma quickly discovers that they are all willing to lie for each other—and that one may still be willing to kill.
Mystery | Mystery Private Eye [Soho Crime, On Sale: January 12, 2021, Hardcover / e-Book, ISBN: 9781641292078 / eISBN: 9781641292085]
What secrets does her death hide?

What secrets does her death hide?

---
Featured January 6, 2021
on News at 4: Wednesday Reads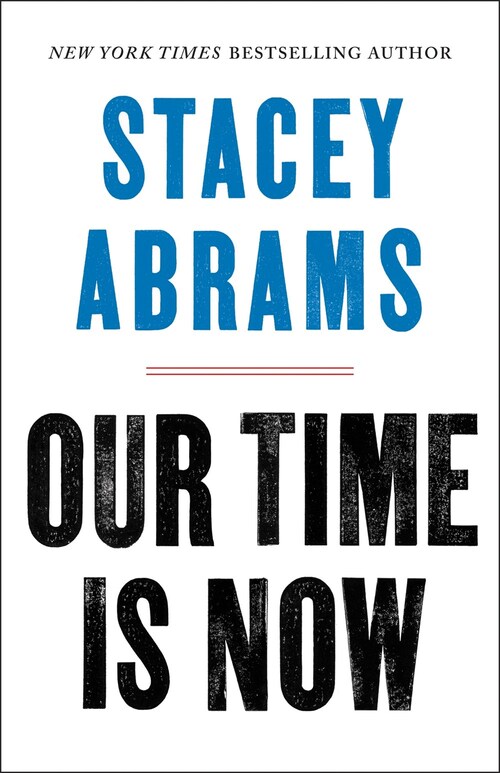 Power, Purpose, and the Fight for a Fair America
From New York Times bestselling author of Lead From The Outside and political leader Stacey Abrams, a blueprint to end voter suppression, empower our citizens, and take back our country.

"With each page, she inspires and empowers us to create systems that reflect a world in which all voices are heard and all people believe and feel that they matter." - Kerry Washington

A recognized expert on fair voting and civic engagement, Abrams chronicles a chilling account of how the right to vote and the principle of democracy have been and continue to be under attack. Abrams would have been the first African American woman governor, but experienced these effects firsthand, despite running the most innovative race in modern politics as the Democratic nominee in Georgia. Abrams didn't win, but she has not conceded. The book compellingly argues for the importance of robust voter protections, an elevation of identity politics, engagement in the census, and a return to moral international leadership.

Our Time Is Now draws on extensive research from national organizations and renowned scholars, as well as anecdotes from her life and others' who have fought throughout our country's history for the power to be heard. The stakes could not be higher. Here are concrete solutions and inspiration to stand up for who we are?now.

"This is a narrative that describes the urgency that compels me and millions more to push for a different American story than the one being told today. It's a story that is one part danger, one part action, and all true. It's a story about how and why we fight for our democracy and win." Stacey Abrams
Non-Fiction [Henry Holt & Company, On Sale: June 9, 2020, Hardcover / e-Book, ISBN: 9781250257703 / eISBN: 9781250257697]
---
1 - 12 of 751 ( First | more )
As WFAA-TV Literary contributor on ABC Channel 8 in the Dallas - Fort Worth area, Gwen Reyes presents books or other literary news each Wednesday on the 4 pm news cast and during the month on Good Morning Texas. Catch the video of the segments on our YouTube channel.