1 - 12 of 704 ( First | more )
Featured July 15, 2020
on News at 4: Wednesday Reads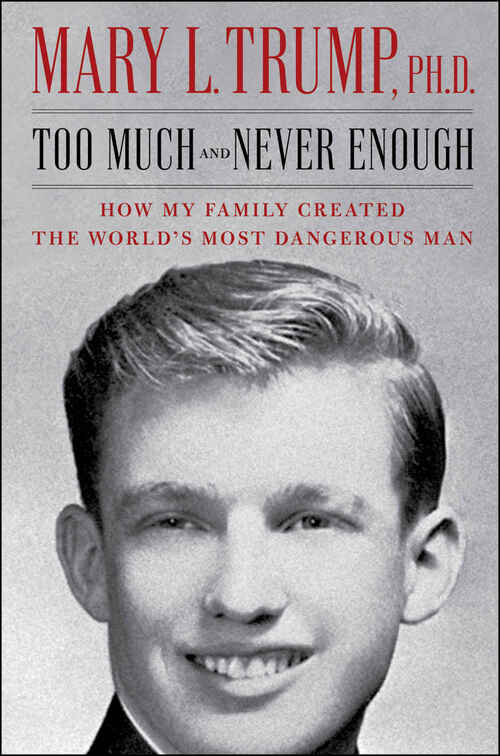 How My Family Created the World's Most Dangerous Man
In this revelatory, authoritative portrait of Donald J. Trump and the toxic family that made him, Mary L. Trump, a trained clinical psychologist and Donald's only niece, shines a bright light on the dark history of their family in order to explain how her uncle became the man who now threatens the world's health, economic security, and social fabric.

Mary Trump spent much of her childhood in her grandparents' large, imposing house in the heart of Queens, New York, where Donald and his four siblings grew up. She describes a nightmare of traumas, destructive relationships, and a tragic combination of neglect and abuse. She explains how specific events and general family patterns created the damaged man who currently occupies the Oval Office, including the strange and harmful relationship between Fred Trump and his two oldest sons, Fred Jr. and Donald.

A firsthand witness to countless holiday meals and interactions, Mary brings an incisive wit and unexpected humor to sometimes grim, often confounding family events. She recounts in unsparing detail everything from her uncle Donald's place in the family spotlight and Ivana's penchant for regifting to her grandmother's frequent injuries and illnesses and the appalling way Donald, Fred Trump's favorite son, dismissed and derided him when he began to succumb to Alzheimer's.

Numerous pundits, armchair psychologists, and journalists have sought to parse Donald J. Trump's lethal flaws. Mary L. Trump has the education, insight, and intimate familiarity needed to reveal what makes Donald, and the rest of her clan, tick. She alone can recount this fascinating, unnerving saga, not just because of her insider's perspective but also because she is the only Trump willing to tell the truth about one of the world's most powerful and dysfunctional families.
Non-Fiction [Simon & Schuster, On Sale: July 14, 2020, Hardcover / e-Book, ISBN: 9781982141462 / eISBN: 9781982141486]
---
Featured June 24, 2020
on News at 4: Wednesday Reads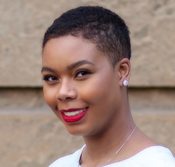 One of Oprah Magazine's 21 Romance Novels That Are Set to Be the Best of 2020

USA Today bestselling author Talia Hibbert returns with another charming romantic comedy about a young woman who agrees to fake date her friend after a video of him "rescuing" her from their office building goes viral...
Danika Brown knows what she wants: professional success, academic renown, and an occasional roll in the hay to relieve all that career-driven tension. But romance? Been there, done that, burned the T-shirt. Romantic partners, whatever their gender, are a distraction at best and a drain at worst. So Dani asks the universe for the perfect friend-with-benefits—someone who knows the score and knows their way around the bedroom.
When big, brooding security guard Zafir Ansari rescues Dani from a workplace fire drill gone wrong, it's an obvious sign: PhD student Dani and former rugby player Zaf are destined to sleep together. But before she can explain that fact to him, a video of the heroic rescue goes viral. Suddenly, half the internet is shipping #DrRugbae—and Zaf is begging Dani to play along. Turns out his sports charity for kids could really use the publicity. Lying to help children? Who on earth would refuse?
Dani's plan is simple: fake a relationship in public, seduce Zaf behind the scenes. The trouble is, grumpy Zaf is secretly a hopeless romantic—and he's determined to corrupt Dani's stone-cold realism. Before long, he's tackling her fears into the dirt. But the former sports star has issues of his own, and the walls around his heart are as thick as his... um, thighs.
The easy lay Dani dreamed of is now more complex than her thesis. Has her wish backfired? Is her focus being tested? Or is the universe just waiting for her to take a hint?
Multicultural Romance | Romance Comedy [Avon, On Sale: June 23, 2020, Paperback / e-Book, ISBN: 9780062941237 / eISBN: 9780062941251]
Often hilarious, very swoony, and incredibly sexy... Talia Hibbert is on her way to romance stardom.

Often hilarious, very swoony, and incredibly sexy... Talia Hibbert is on her way to romance stardom.

---
Featured June 17, 2020
on News at 4: Wednesday Reads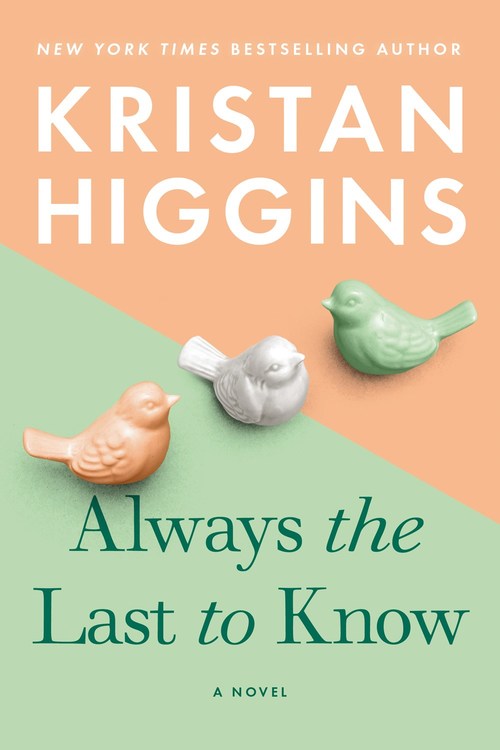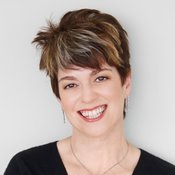 Sometimes you have to break a family to fix it.

From New York Times bestselling author Kristan Higgins, a new novel examining a family at the breaking point in all its messy, difficult, wonderful complexity.

The Frosts are a typical American family. Barb and John, married almost fifty years, are testy and bored with each other...who could blame them after all this time? At least they have their daughters-- Barb's favorite, the perfect, brilliant Juliet; and John's darling, the free-spirited Sadie. The girls themselves couldn't be more different, but at least they got along, more or less. It was fine. It was enough.

Until the day John had a stroke, and their house of cards came tumbling down.

Now Sadie has to put her career as a teacher and struggling artist in New York on hold to come back and care for her beloved dad--and face the love of her life, whose heart she broke, and who broke hers. Now Juliet has to wonder if people will notice that despite her perfect career as a successful architect, her perfect marriage to a charming Brit, and her two perfect daughters, she's spending an increasing amount of time in the closet having panic attacks.

And now Barb and John will finally have to face what's been going on in their marriage all along.

From the author of Good Luck with That and Life and Other Inconveniences comes a new novel of heartbreaking truths and hilarious honesty about what family really means.
Women's Fiction Contemporary [Berkley, On Sale: June 9, 2020, Trade Size / e-Book, ISBN: 9780451489456 / eISBN: 9780451489463]
---
Featured May 20, 2020
on News at 4: Wednesday Reads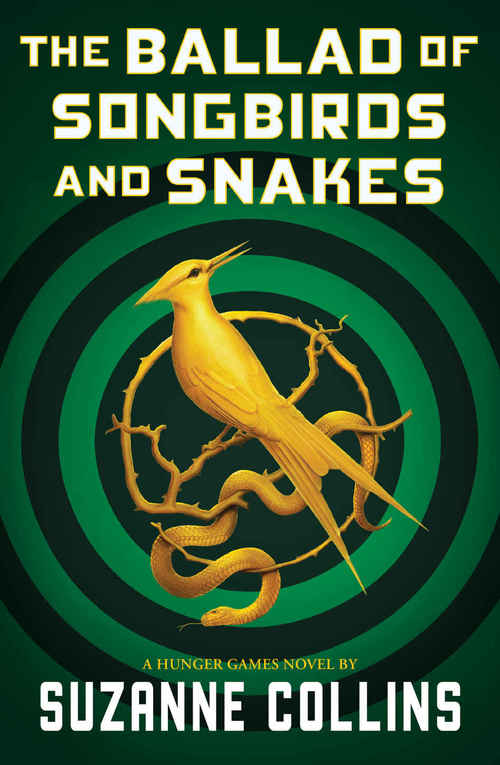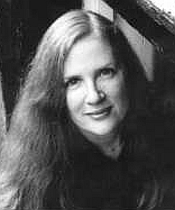 Ambition will fuel him.
Competition will drive him.
But power has its price.
It is the morning of the reaping that will kick off the tenth annual Hunger Games. In the Capitol, eighteen-year-old Coriolanus Snow is preparing for his one shot at glory as a mentor in the Games. The once-mighty house of Snow has fallen on hard times, its fate hanging on the slender chance that Coriolanus will be able to outcharm, outwit, and outmaneuver his fellow students to mentor the winning tribute.

The odds are against him. He's been given the humiliating assignment of mentoring the female tribute from District 12, the lowest of the low. Their fates are now completely intertwined — every choice Coriolanus makes could lead to favor or failure, triumph or ruin. Inside the arena, it will be a fight to the death. Outside the arena, Coriolanus starts to feel for his doomed tribute . . . and must weigh his need to follow the rules against his desire to survive no matter what it takes.
Young Adult [Scholastic, On Sale: May 19, 2020, Hardcover / e-Book, ISBN: 9781338635171 / eISBN: 9781338635188]
---
Featured May 13, 2020
on News at 4: Wednesday Reads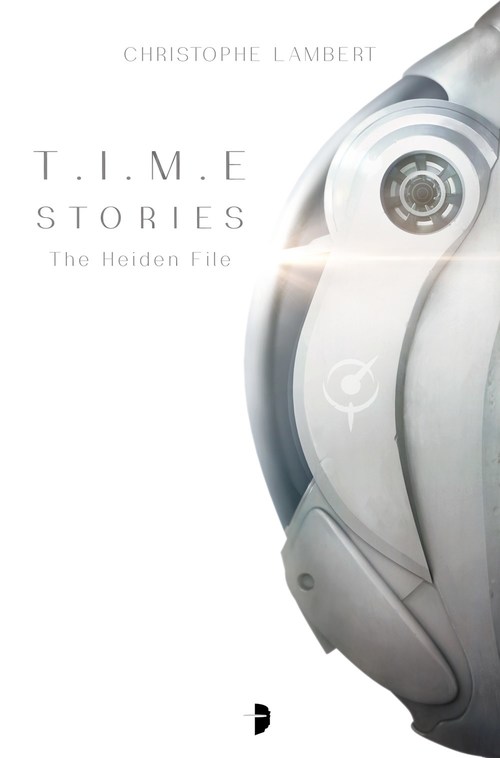 The Heiden File
The official novel of the best science fiction narrative game, T.I.M.E Stories!

It is the year 2468. Spotted by a recruiter, Tess Haiden passed the many tests required to join a highly secretive organisation with flying colours. But she is in for a shock: T.I.M.E Agency has been sending agents through time for several years. Thanks to considerable resources, they prevent anomalies and paradoxes by dispatching their agents to different eras and places around the world. But over the course of her many missions, Tess learns that they are not the only ones using these time corridors, and she begins to wonder about the true nature of the T.I.M.E agency…
Science Fiction [Angry Robot, On Sale: May 12, 2020, Trade Size / e-Book, ISBN: 9780857668462 / eISBN: 9780857668547]
---
Featured May 6, 2020
on News at 4: Wednesday Reads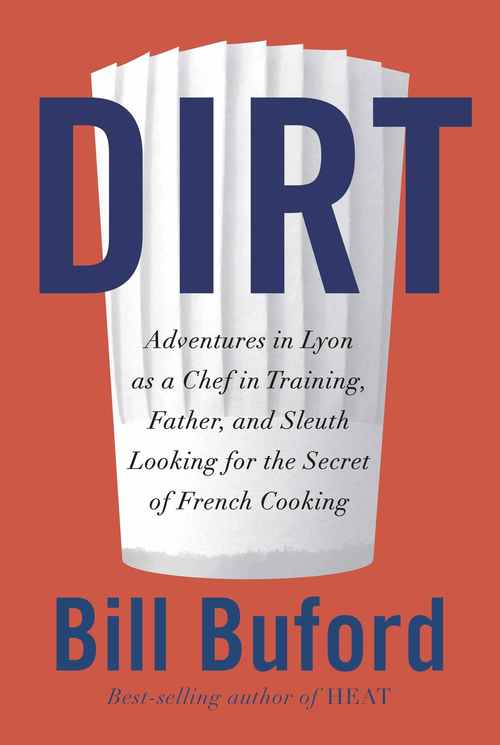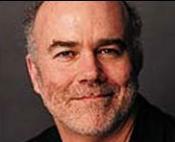 Adventures in Lyon as a Chef in Training, Father, and Sleuth Looking for the Secret of French
A hilariously self-deprecating, highly obsessive account of the author's adventures, in the world of French haute cuisine, for anyone whose ever found joy in cooking and eating food with their family--from the author of the best-selling, widely acclaimed Heat.

Bill Buford turns his inimitable attention from Italian cuisine to the food of France. Baffled by the language, but convinced that he can master the art of French cooking--or at least get to the bottom of why it is so revered-- he begins what becomes a five-year odyssey by shadowing the esteemed French chef Michel Richard, in Washington, D.C. But when Buford (quickly) realizes that a stage in France is necessary, he goes--this time with his wife and three-year-old twin sons in tow--to Lyon, the gastronomic capital of France. Studying at L'Institut Bocuse, cooking at the storied, Michelin-starred La Mère Brazier, enduring the endless hours and exacting rigeur of the kitchen, Buford becomes a man obsessed--with proving himself on the line, proving that he is worthy of the gastronomic secrets he's learning, proving that French cooking actually derives from (mon dieu!) the Italian. With his signature humor, sense of adventure, and masterly ability to immerse himself--and us--in his surroundings, Bill Buford has written what is sure to be the food-lover's book of the year.
Non-Fiction Memoir [Knopf, On Sale: May 5, 2020, Hardcover / e-Book, ISBN: 9780307271013 / eISBN: 9780385353199]
---
Featured April 29, 2020
on News at 4: Wednesday Reads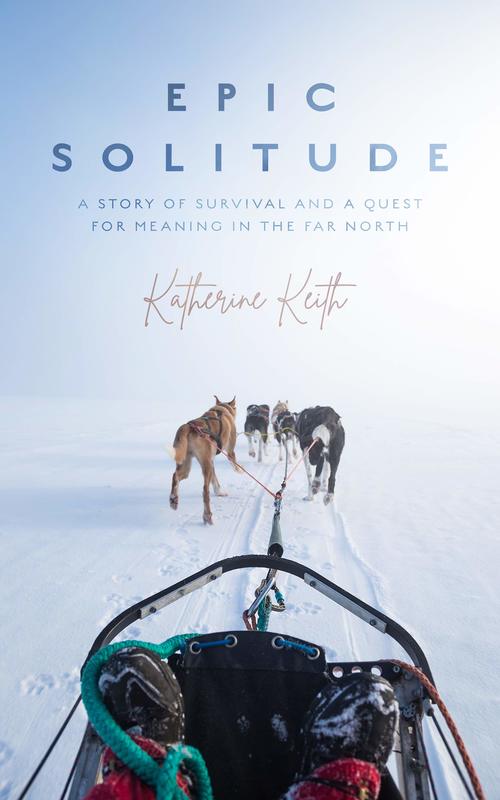 A Story of Survival and a Quest for Meaning in the Far North
All her life, Katherine Keith has hungered for remote, wild places that fill her soul with freedom and peace. Her travels take her across America, but it is in the vast and rugged landscape of Alaska that she finds her true home. Alaska is known as a place where people disappear -- at least a couple thousand go missing each year. But the same vast and rugged landscape that contributed to so many people being lost is precisely what has gotten her found.
She and her husband build a log cabin miles away from the nearest road and create a life of love. An idyllic existence, but with isolation and brutal living conditions can also come heartbreak. Chopping wood and hauling water are not just parts of a Zen proverb but a requirement for survival. Keith experiences tragic loss and must push on, with her infant daughter, alone in the Alaskan backcountry.
Long-distance dog sledding opens a door to a new existence. Racing across the state of Alaska offers the best of all worlds by combining raw wilderness with solitude and athleticism. The Iditarod Trail Sled Dog Race, the ''Last Great Race on Earth,'' remains a true test of character and offers the opportunity to intimately explore the frontier that she has come to love.
With every thousand miles of winter trail traversed in total solitude, she confronts challenges that awaken internal demons, summoning all the inner grief and rage that lies dormant. In the tradition of Cheryl Strayed's Wild and John Krakauer's Into the Wild, Epic Solitude is the powerful and touching story of how one woman found her way -- both despite and because of -- the difficulties of living and racing in the remote wilderness.
Non-Fiction Memoir [Blackstone Publishing, On Sale: February 4, 2020, Hardcover / e-Book, ISBN: 9781538557044 / ]
A memoir of wilderness, weather and willful dogs...

A memoir of wilderness, weather and willful dogs...

---
Featured April 22, 2020
on News at 4: Wednesday Reads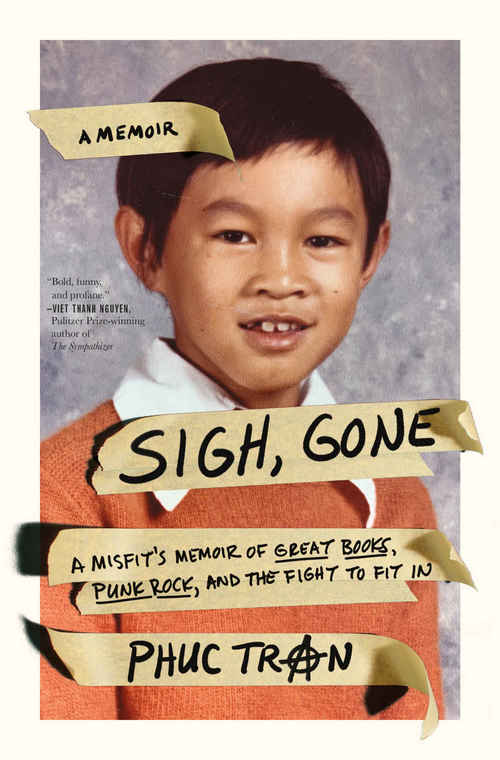 For anyone who has ever felt like they don't belong, Sigh, Gone shares an irreverent, funny, and moving tale of displacement and assimilation woven together with poignant themes from beloved works of classic literature.
In 1975, during the fall of Saigon, Phuc Tran immigrates to America along with his family. By sheer chance they land in Carlisle, Pennsylvania, a small town where the Trans struggle to assimilate into their new life. In this coming-of-age memoir told through the themes of great books such as The Metamorphosis, The Scarlet Letter, The Iliad, and more, Tran navigates the push and pull of finding and accepting himself despite the challenges of immigration, feelings of isolation, and teenage rebellion, all while attempting to meet the rigid expectations set by his immigrant parents.
Appealing to fans of coming-of-age memoirs such as Fresh Off the Boat, Running with Scissors, or tales of assimilation like Viet Thanh Nguyen's The Displaced and The Refugees, Sigh, Gone explores one man's bewildering experiences of abuse, racism, and tragedy and reveals redemption and connection in books and punk rock. Against the hairspray-and-synthesizer backdrop of the '80s, he finds solace and kinship in the wisdom of classic literature, and in the subculture of punk rock, he finds affirmation and echoes of his disaffection. In his journey for self-discovery Tran ultimately finds refuge and inspiration in the art that shapes—and ultimately saves—him.
Non-Fiction Memoir [Flatiron, On Sale: April 21, 2020, Hardcover / e-Book, ISBN: 9781250194718 / eISBN: 9781250194725]
---
Featured March 11, 2020
on Good Morning Texas - Buy The Book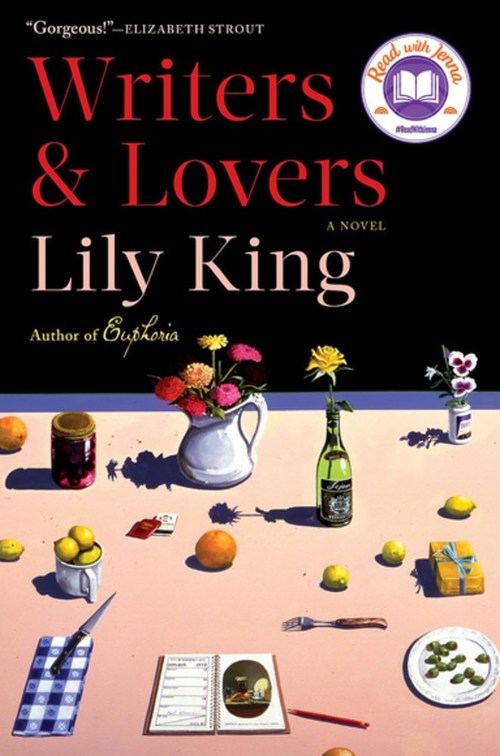 #ReadWithJenna Book Club Pick as Featured on Today
A New York Times Book Review's Group Text Selection
An extraordinary new novel of art, love, and ambition from Lily King, the New York Times bestselling author of Euphoria

Following the breakout success of her critically acclaimed and award-winning novel Euphoria, Lily King returns with an unforgettable portrait of an artist as a young woman.

Blindsided by her mother's sudden death, and wrecked by a recent love affair, Casey Peabody has arrived in Massachusetts in the summer of 1997 without a plan. Her mail consists of wedding invitations and final notices from debt collectors. A former child golf prodigy, she now waits tables in Harvard Square and rents a tiny, moldy room at the side of a garage where she works on the novel she's been writing for six years. At thirty-one, Casey is still clutching onto something nearly all her old friends have let go of: the determination to live a creative life. When she falls for two very different men at the same time, her world fractures even more. Casey's fight to fulfill her creative ambitions and balance the conflicting demands of art and life is challenged in ways that push her to the brink.

Writers & Lovers follows Casey—a smart and achingly vulnerable protagonist—in the last days of a long youth, a time when every element of her life comes to a crisis. Written with King's trademark humor, heart, and intelligence, Writers & Lovers is a transfixing novel that explores the terrifying and exhilarating leap between the end of one phase of life and the beginning of another.
Literature and Fiction [Grove, On Sale: March 3, 2020, Hardcover / e-Book, ISBN: 9780802148537 / eISBN: 9780802148551]
---
Featured March 11, 2020
on Good Morning Texas - Buy The Book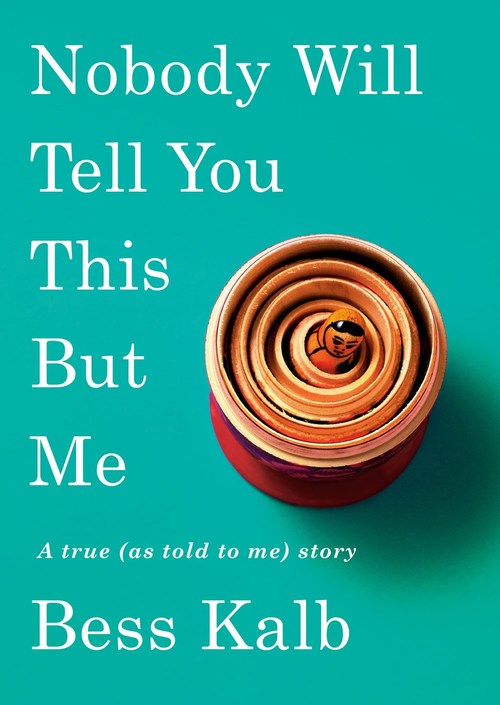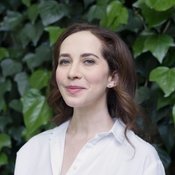 A true (as told to me) story
"When I stop crying, I'm calling my mother immediately and making her read it." --Jodi Picoult

"Comic lines as good as in any movie, and pathos as deep as in any novel" --Mike Birbiglia

Bess Kalb, Emmy-nominated TV writer and New Yorker contributor, saved every voicemail her grandmother Bobby Bell ever left her. Bobby was a force--irrepressible, glamorous, unapologetically opinionated. Bobby doted on Bess; Bess adored Bobby. Then, at ninety, Bobby died. But in this debut memoir, Bobby is speaking to Bess once more, in a voice as passionate as it ever was in life.

Recounting both family lore and family secrets, Bobby brings us four generations of indomitable women and the men who loved them. There's Bobby's mother, who traveled solo from Belarus to America in the 1880s to escape the pogroms, and Bess's mother, a 1970s rebel who always fought against convention. Then there's Bess, who grew up in New York and entered the rough-and-tumble world of L.A. television. Her grandma Bobby was with her all the way--she was the light of Bess's childhood and her fiercest supporter, giving Bess unequivocal love, even if sometimes of the toughest kind.

In Nobody Will Tell You This But Me, Bobby reminds Bess of the experiences they shared, and she delivers--in phone calls, texts, and unforgettable heart-to-hearts brought vividly to the page--her signature wisdom:

If the earth is cracking behind you, you put one foot in front of the other.
Never. Buy. Fake. Anything.
I swear on your life every word of this is true.

With humor and poignancy, Bess Kalb gives us proof of the special bond that can skip a generation and endure beyond death. This book is a feat of extraordinary ventriloquism and imagination by a remarkably talented writer.
Non-Fiction Memoir [Knopf, On Sale: March 17, 2020, Hardcover / e-Book, ISBN: 9780525654711 / eISBN: 9780525654728]
---
Featured March 11, 2020
on Good Morning Texas - Buy The Book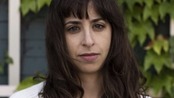 A NEW YORK TIMES BESTSELLER

"A definitive document of a world in transition: I won't be alone in returning to it for clarity and consolation for many years to come." --Jia Tolentino, author of Trick Mirror: Reflections on Self-Delusion

A New York Times Book Review Editors' Choice and a January 2020 IndieNext Pick. An Amazon Best Book of January. One of Vogue's 22 Books to Read This Winter, The Washington Post's 10 Books to Read in January, ELLE's 12 Best Books to Read in 2020, The New York Times's 12 Books to Read in January, Esquire's 15 Best Winter Books, Paste's 10 Most Anticipated Nonfiction Books of 2020, and Entertainment Weekly's 50 Most Anticipated Books of 2020.

The prescient, page-turning account of a journey in Silicon Valley: a defining memoir of our digital age
In her mid-twenties, at the height of tech industry idealism, Anna Wiener—stuck, broke, and looking for meaning in her work, like any good millennial--left a job in book publishing for the promise of the new digital economy. She moved from New York to San Francisco, where she landed at a big-data startup in the heart of the Silicon Valley bubble: a world of surreal extravagance, dubious success, and fresh-faced entrepreneurs hell-bent on domination, glory, and, of course, progress.
Anna arrived amidst a massive cultural shift, as the tech industry rapidly transformed into a locus of wealth and power rivaling Wall Street. But amid the company ski vacations and in-office speakeasies, boyish camaraderie and ride-or-die corporate fealty, a new Silicon Valley began to emerge: one in far over its head, one that enriched itself at the expense of the idyllic future it claimed to be building.
Part coming-of-age-story, part portrait of an already-bygone era, Anna Wiener's memoir is a rare first-person glimpse into high-flying, reckless startup culture at a time of unchecked ambition, unregulated surveillance, wild fortune, and accelerating political power. With wit, candor, and heart, Anna deftly charts the tech industry's shift from self-appointed world savior to democracy-endangering liability, alongside a personal narrative of aspiration, ambivalence, and disillusionment.
Unsparing and incisive, Uncanny Valley is a cautionary tale, and a revelatory interrogation of a world reckoning with consequences its unwitting designers are only beginning to understand.
Non-Fiction Memoir [MCD, On Sale: January 14, 2020, Hardcover / e-Book, ISBN: 9780374278014 / eISBN: 9780374719760]
---
Featured March 11, 2020
on Good Morning Texas - Buy The Book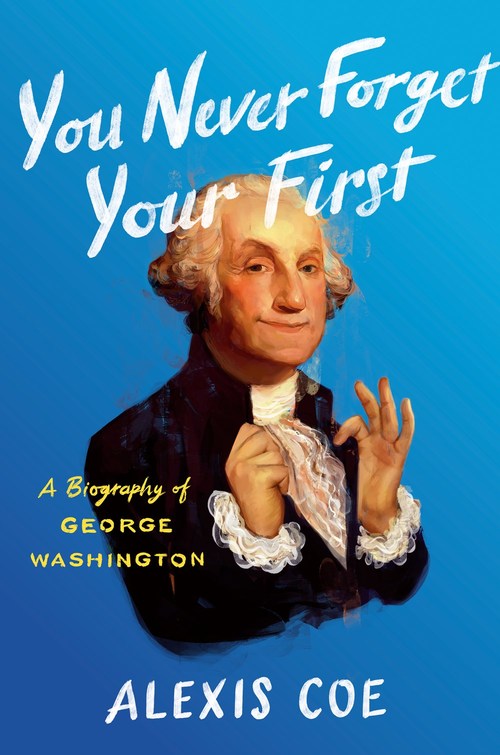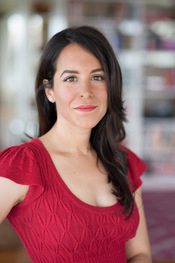 A Biography of George Washington
AN INSTANT NEW YORK TIMES BESTSELLER

"In her form-shattering and myth-crushing book….Coe examines myths with mirth, and writes history with humor… [You Never Forget Your First] is an accessible look at a president who always finishes in the first ranks of our leaders." —Boston Globe

Alexis Coe takes a closer look at our first--and finds he is not quite the man we remember

Young George Washington was raised by a struggling single mother, demanded military promotions, caused an international incident, and never backed down--even when his dysentery got so bad he had to ride with a cushion on his saddle. But after he married Martha, everything changed. Washington became the kind of man who named his dog Sweetlips and hated to leave home. He took up arms against the British only when there was no other way, though he lost more battles than he won.

After an unlikely victory in the Revolutionary War cast him as the nation's hero, he was desperate to retire, but the founders pressured him into the presidency--twice. When he retired years later, no one talked him out of it. He left the highest office heartbroken over the partisan nightmare his backstabbing cabinet had created.

Back on his plantation, the man who fought for liberty must confront his greatest hypocrisy--what to do with the men, women, and children he owns--before he succumbs to death.

With irresistible style and warm humor, You Never Forget Your First combines rigorous research and lively storytelling that will have readers--including those who thought presidential biographies were just for dads--inhaling every page.
Non-Fiction Biography | Non-Fiction History [Viking, On Sale: February 4, 2020, Hardcover / e-Book, ISBN: 9780735224100 / eISBN: 9780735224124]
---
1 - 12 of 704 ( First | more )
As WFAA-TV Literary contributor on ABC Channel 8 in the Dallas - Fort Worth area, Gwen Reyes presents books or other literary news each Wednesday on the 4 pm news cast and during the month on Good Morning Texas. Catch the video of the segments on our YouTube channel.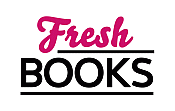 Hot, sizzling reads for July