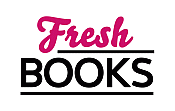 Sprouting great new books in April
"Arabian fantasy in a YA hero's journey"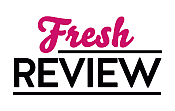 Reviewed by Clare O'Beara
Posted February 13, 2023

The town of Qalia, surrounded by desert, is all that Imani has ever known. Her family is told that beyond the Forbidden Wastes is nothing – save the source of the monsters, like ghouls and djinn, which haunt the desert. But Atheer, her brother, learned of the SPICE ROAD and set out to find what really lies beyond the wastes.
At sixteen, Imani is a highly trained Shield warrior, and her magical affinity for iron helps her adapt her sword as needed. Magic can be concentrated by the use of spice, which is kept for this purpose and forbidden to trade. Imani and her younger sister Amira are desperate to find their missing brother, once they realise he may be alive. This would mean going further than anyone they have heard of, accompanied by a patrol led by the scowling Scout called Taha, whose magic is as a beastseer, meaning he can control his falcon. There's also Qayn, a contrary djinn, who is needed not for granting wishes but for directions to Atheer's last known location. Amira is ordered to stay at home, but she won't take that lying down. And Imani never knows, from one minute to the next, whom she can really trust.
I read SPICE ROAD over a few days, and when I wasn't reading I was thinking about it, which is a great indicator of how well the world works. Maiya Ibrahim has based her locations on Arabian fantasy, incorporating treats for all the senses. Some aspects will feel familiar from other stories, such as Jennifer Roberson's Sworddancer books, while now and then something particularly inventive appears. The falcon, for instance, is used as we'd see a personal drone used today. I enjoyed the flashes of magic, and if there's anything to criticise it may be that we could do with more magic and less debate.
Because SPICE ROAD is a YA novel, readers can expect a rigid society, a dystopia, a journey of place and of spirit, action, a little kissing, and a great deal of growing up. I especially like that Imani isn't treated differently because she's a girl, but because her family is on the Council. She's always taken some finer parts of life for granted, but they just weren't available to other young people. This work is long enough that it will be best for readers over twelve. Even so, it's the first of a trilogy, which promises to reveal a powerful conflict between Qalia and the outside world. Maiya Ibrahim has written immensely well and SPICE ROAD looks set to become a YA classic.
SUMMARY
The first book in an epic fantasy series set in an Arabian-inspired land with secret spice magic. Raised to protect her nation from the monsters lurking in the sands, sixteen-year-old Imani must fight to find her brother, whose betrayal is now the country's greatest threat.

In the hidden desert city of Qalia, there is secret spice magic that awakens the affinities of those who drink the misra tea. Sixteen-year-old Imani has the affinity for iron and is able to wield a dagger like no other warrior. She has garnered the reputation as being the next great Shield for battling djinn, ghouls, and other monsters spreading across the sands.

Her reputation has been overshadowed, however, by her brother, who tarnished the family name after it was revealed that he was stealing his nation's coveted spice—a telltale sign of magical obsession. Soon after that, he disappeared, believed to have died beyond the Forbidden Wastes. Despite her brother's betrayal, there isn't a day that goes by when Imani doesn't grieve him.

But when Imani discovers signs that her brother may be alive and spreading the nation's magic to outsiders, she makes a deal with the Council that she will find him and bring him back to Qalia, where he will face punishment. Accompanied by other Shields, including Taha, a powerful beastseer who can control the minds of falcons, she sets out on her mission.

Imani will soon find that many secrets lie beyond the Forbidden Wastes—and in her own heart—but will she find her brother?
---
What do you think about this review?
Comments
No comments posted.

Registered users may leave comments.
Log in or register now!