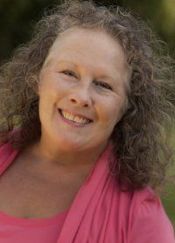 http://www.ellaquinnauthor.com
Contests
Embrace Romance with Lords of London: Win the Complete Trilogy in Print from Ella Quinn!

Social Media:
BLOG
INSTAGRAM
AMAZON
BOOKBUB
GOODREADS
TWITTER
FACEBOOK

E-mail me when Ella Quinn releases a new book.
Blogging at Fresh Fiction
Ella Quinn | Marital Expectations in Regency Romance
January 4, 2023
1--What is the title of your latest release? THE MARRIAGE LIST Read More...
Ella Quinn | Regency Research
April 14, 2021
Hello everyone and thank you to Fresh Fiction for having me on their blog! I'm Ella Quinn and I write Read More...
Ella Quinn | Least Likely Match
August 31, 2016
Those of you who have read my books know that I generally write characters that are fairly compatible. I mean that Polite Society would not Read More...
Ella Quinn | Four Things you'll see in THREE WEEKS TO WED
March 30, 2016
Love at first sight. My hero the Earl of Worthington falls in love at first sight (or after a number of Read More...
Ella Quinn | The 12 Days of Christmas
November 10, 2015
I love Christmas! Yet, I've always felt a little sad that no one, even in Europe or England really celebrates all twelve days of Read More...
Ella Quinn | Why I Love Secondary Characters
July 22, 2015
I really love secondary characters. They come in particularly handy when I need to lighten the mood of a story. This scene from Read More...
Ella Quinn | How Do You Like Your Heroes?
May 26, 2015
A KISS FOR LADY MARY is the seventh full novel in my Read More...
Ella Quinn | A French Countdown to Christmas
October 28, 2014
Aside from his family, the one person Georges, Marquis Cruzy-le-Châtel has tried to keep safe during the Napoleonic Wars is Madeleine du Read More...
Ella Quinn | Intuition Versus Research
August 12, 2014
It's wonderful to be back on Fresh Fiction!! Last time I visited, I talked about my muse. Well, she was out while I was Read More...
Ella Quinn | Meet Lady Caro
April 9, 2014
My Muse and Me There are some authors who claim not to have a muse, and I believe them. After all, one should know if Read More...
Ella Quinn | The Temptation of Lady Serena
January 3, 2014
One of the reasons I love the Regency era is that it's so easy to create conflict between the hero and heroine, as well Read More...
Ella Quinn | Spies and Smugglers During the Regency
November 11, 2013
When I was growing up in the 1960s, there was a veritable smorgash borg of spy shows in TV. Everything from The Man From U Read More...
Ella Quinn | The Seduction of Lady Phoebe
September 30, 2013
I love secondary characters. In my opinion, they add depth and interest to a story especially when they also have their own points of view Read More...
USA Today bestselling author Ella Quinn's studies and other jobs have always been on the serious side. Reading historical romances, especially Regencies, were her escape. Eventually her love of historical novels led her to start writing them.
She is married to her wonderful husband of almost forty years. They have a son and two beautiful granddaughters, a Great Dane and a cat. After living in the South Pacific, Central America, North Africa, England and Europe, she and her husband decided to make their dreams come true and are now living on a sailboat. They cruised the Caribbean and North America and completed a transatlantic crossing from St. Martin to Southern Europe They will be sailing the Med for the foreseeable future.