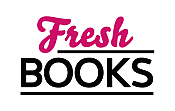 Grab your best read in March!
Ella Quinn | Why I Love Secondary Characters

July 22, 2015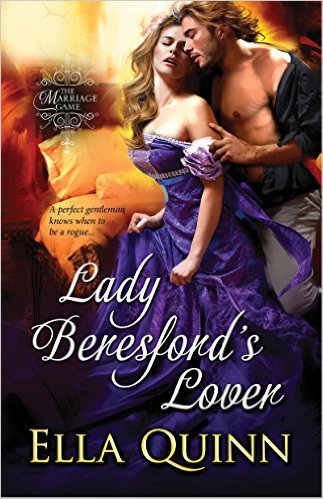 Lady Beresford's Lover
Ella Quinn
AVAILABLE
Marriage Game #7

August 2015
On Sale: July 21, 2015
Featuring: Vivian; Rupert
266 pages
ISBN: 1601834586
EAN: 9781601834584
Kindle: B00VQFKGYI
e-Book
Add to Wish List

Also by Ella Quinn:
The Most Eligible Viscount in London, April 2021
The Secret Life of Miss Anna Marsh, December 2020
The Most Eligible Lord in London, April 2020
Add to review list
The Marquis She's Been Waiting For, September 2019

I really love secondary characters. They come in particularly handy when I need to lighten the mood of a story. This scene from LADY BERESFORD'S LOVER involves Nicholas, the new Earl of Beresford, and the woman he wants to court, Miss Silvia Corbet. As you will see, Nick is in need of a bit of help.
Nick started to trail Silvia at a reasonable distance when a gloved hand, adorned with rings, stopped him. "I don't believe I've made your acquaintance, sir." An older woman with a purple turban complete with large floppy feathers addressed Hawksworth. "Hawksworth, make the introductions, if you would."

Nick wanted to bark a laugh as his friend paled.

Hawksworth bowed. "My lady, allow me to introduce the Earl of Beresford. My lord, Lady Bellamny, my godmother."

Ah, the dragon of the ton. Only Almack's patroness had as much influence. "My lady, a pleasure to meet you."

"Well, you're one of the few young men who think so."

He choked, quickly turning it into a cough.

"I'll leave you now before you have apoplexy." She patted his arm. "Miss Corbet is safely back with Lady Telford. If you wish to court her, here is your chance."

It was apparently Hawksworth's turn to change a laugh into a cough.

"You misunderstand," Nick said firmly. "I have no interest in the lady, nor does she have any in me."

"Indeed." Lady Bellamny leaned toward him a bit. "In that case, the two of you should not spend so much time watching one another."

Before Nick could think of a reply, she left to accost another innocent guest.

"Better you than me," his friend muttered. "Thank you for absolutely nothing."

Hawksworth shrugged. "When it comes to Lady Bellamny, it's each man for himself. The woman scares me to death when she's in Town, and I have known her all my life. However, if you wish to marry, she will do all she is able to assist you into the parson's mouse-trap."

Nick scanned the ballroom. Silvia was being led out to dance with a man of middling height who looked to be several years older than he. "Who is she with now?"

"Lady Bellamny?"

"No, Miss Corbet."

Hawksworth fixed his quizzing glass on the dance floor. "Bumfield. He is a widower with several children. Perfectly harmless." Nick must have done something, for the next thing out of his friend's mouth was, "Why the devil don't you just ask her to stand up with you?"

"She won't do it," he answered, hoping his tone wasn't as petulant as he felt.

"Oh, I think she will. As long as there is a space left on her card. After all, if she turns you down, she can't dance for the rest of the evening."

Nick had forgotten that small nicety. She would probably annihilate him later, but it might be worth it. "Do you know Lady Telford?"

"Yes, why?"

"You'll have to introduce me. I plan to do a bit of reconnaissance before springing the trap."

Hawksworth shook his head. "You were in the army for far too long."

"Be that as it may." Nick grabbed his friend's arm. "I need an introduction, and you will need to perform it. And I was in only a year longer than you."

A few minutes later, Nick bowed and Hawksworth did his duty.

"It is a pleasure, my lord." Lady Telford glanced from Hawksworth to Nick.

He cleared his throat. "I'd like to ask Miss Corbet to stand up with me."

The older lady languidly waved her fan. "Then ask her."

His cravat tightened. "I wanted to know if she had any sets left this evening. She is quite popular."

Her ladyship's lips curved in a catlike smile. "She is indeed, and your luck is not in this evening, my lord. However, I believe she still has a few dances open to-morrow for the Torrington ball."

As luck would have it, he had accepted an invitation to the event. "Thank you." He moved to the side a bit and watched Silvia gracefully perform her part of the cotillion. It might be a good idea to ask her with her ladyship close at hand.

He waited until Silvia's partner returned her to Lady Telford, and bowed "Miss Corbet."

Her fine dark brows drew together. "My lord?"

"I wish to ask you to dance with me at the Torrington ball."

She opened her mouth and shut it again. "I—I don't know what I have available. My dance card for that entertainment is at home."

"Come, my dear." Lady Telford seemed to purr. "I remember you had a country dance and the supper dance. Though I believe Lord Oliver intends to request the supper dance. It is a waltz."

Lord Oliver be damned. "I'd like the supper dance." Hawksworth poked Nick in his back. "If you would be so kind."

Her ladyship nodded approvingly, while Silvia's glare shot darts at him. But his friend was right. He had trapped her. She couldn't do anything but accept.

With a smile he knew he'd pay for later, she responded, "Thank you, my lord. It would be my pleasure."

At least she hadn't gritted her teeth.

"I look forward to to-morrow." He bowed to both the ladies before making his escape. If he remained too long, she was sure to think of a way out of standing up with him. "That didn't go badly at all."

"I hope she doesn't carry knives," Hawksworth remarked.

"No, not metal ones at any rate." Though her tongue could flay the flesh off a man.
Bestselling author Ella Quinn's studies and other jobs have always been on the serious side. Reading historical romances, especially Regencies, were her escape. Eventually her love of historical novels led her to start writing them. She has just finished her first series, The Marriage Game, and her new series will start in April 2016.
She is married to her wonderful husband of over thirty years. They have a son and granddaughter, one cat and a dog. After living in the South Pacific, Central America, North Africa, England and Europe, she and her husband decided to make their dreams come true and are now living on a sailboat cruising the Caribbean and North America.
Ella is a member of the Romance Writers of American, The Beau Monde and Hearts Through History. She is represented by Elizabeth Pomada of Larsen-Pomada Literary Agency, and published by Kensington.
Website | Blog | Twitter | Facebook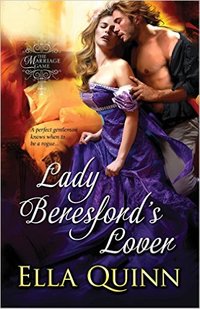 Ella Quinn's bachelors are quite sure of what they want in life—and love— until the right woman opens their eyes…
After a painful heartbreak, Rupert, the handsome young Earl of Stanstead, has decided that when it comes to love, avoidance is best. Until he meets a woman who makes him forget his plan—and remember his longing for a wife and family. Yet he senses that she too has been hurt, though she attempts to hide her feelings—and more—in the most baffling and alluring way. Intrigued, Rupert is willing to play along, if winning her is the prize…
Crushed by her late husband's scorn, Vivian, Countess of Beresford, believes she is monstrously undesirable. Sadly childless, she has moved to London resigned to a solitary life. Still, when she encounters Rupert at a masquerade ball, her disguise as Cleopatra emboldens her. Convinced he doesn't recognize her, she begins an after-hours affair with him, always in costume—while allowing him to innocently court the real her by day. But when Rupert makes a shocking choice, will Vivian be able to handle the truth?...
Comments
2 comments posted.
Re: Ella Quinn | Why I Love Secondary Characters

That was a very entertaining excerpt that you chose for today's posting, and I'm looking forward to reading the rest of the book!! The cover of your book is beautifully done as well!! Congratulations on your latest book, and I'm sure it's going to do quite well.
(Peggy Roberson 9:37am July 22, 2015)
Good words, your post is really informational and
interesting. I would like to recommend others to read this
post.Thank you for sharing, to know more about our services
here
(Lucy Cole320 7:05am July 23, 2015)
Registered users may leave comments.
Log in or register now!