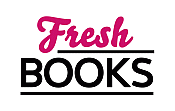 October's must-reads: a bookish harvest you won't want to miss!
Cheryl Bolen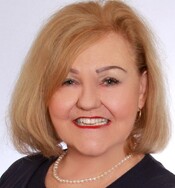 Contests
Win a Booklovers bag and signed book from Cheryl Bolen!

Social Media:
FACEBOOK
GOODREADS
BLOG

E-mail me when Cheryl Bolen releases a new book.
Blogging at Fresh Fiction
Cheryl Bolen | New Book in a 16-year-old Series
April 19, 2016
Though my April release, OH WHAT A (WEDDING) NIGHT, is a brand new book, it Read More...
Cheryl Bolen | Keeping the Romance Fresh
December 15, 2015
When I wrote the first book in my lighthearted Regent Mysteries series, Read More...
Cheryl Bolen | The Book That Changed My Writing Style
September 2, 2015
COUNTERFEIT COUNTESS was the seventh of my novels to be published by a Read More...
Cheryl Bolen | A Marriage of Convenience
July 8, 2015
My favorite romance trope is the "marriage of convenience" story. Seven of my first nine published historical romances followed this trope, including my first published Read More...
Cheryl Bolen | Chance, Mistake, and Coincidence
April 22, 2015
What do chance, mistake, and coincidence have to do with romance? They're all titles of my House of Haverstock series of Regency Read More...
Cheryl Bolen | Top 10 Reasons Jane Austen Has Endured for 200 Years
November 6, 2014
10. Who doesn't like a Cinderella story where impoverished girl gets the prince, er, Mr. Darcy? 9. Is there not vast appeal in the Read More...
Cheryl Bolen | Alpha or Beta Hero?
January 29, 2014
What kind of heroes do it for you? One school of thought has it that Alpha heroes rule. You know, those sexy billionaires who are Read More...
Since her first book was published to acclaim in 1998, Cheryl Bolen has written more than three dozen Regency-set historical romances. Several of her books have won Best Historical awards, and she's a New York Times and USA Today bestseller as well as an Amazon All Star whose books have been translated into nine languages.
In previous lives, she was a journalist and an English teacher. She's married to a recently retired college professor, and they're the parents of two grown sons, both of whom she says are brilliant and handsome! All four Bolens love to travel to England, and Cheryl loves college football and basketball and adores reading letters and diaries penned by long-dead Englishwomen.
Log In to see more information about Cheryl Bolen
Log in or register now!
Series
Brides of Bath | House of Haverstock | Regent Mysteries | Brazen Brides | Jane Austen Sequels | Lords of Eton | Beresford Adventures
Books:
Defended by a Duke, September 2023
Beresford Adventures
Paperback / e-Book
Vindicated by a Viscount, June 2023
The Beresford Adventures #5
Paperback / e-Book
Rescued by a Rake, March 2023
The Beresford Adventures
Paperback / e-Book
With a Little Help from My Lord, December 2021
Beresford Adventures #3
e-Book
Christmas Kisses, October 2021
e-Book
My Lord Protector, October 2021
Beresford Adventures #2
e-Book
Lady Mary's Dangerous Encounter, August 2021
Beresford Adventures #1
Paperback / e-Book
Cheryl Bolen Regencies: A Mystery and Match, May 2021
e-Book (reprint)
Countess by Christmas, May 2021
House of Haverstock #5
e-Book
A Proposal of Marriage, December 2020
Brazen Brides #4
e-Book
Mistletoe and Mayhem, November 2020
Paperback / e-Book
Once Upon a Time in Bath, November 2020
The Brides of Bath #7
Paperback / e-Book
One Room at the Inn, June 2020
e-Book
Fabulous Firsts, January 2019
The Blue Collection
e-Book
Last Duke Standing, January 2019
The Lords of Eton #3
Paperback / e-Book
The Earl, the Vow, and the Plain Jane, June 2018
The Lords of Eton #2
e-Book
The Portrait of Lady Wycliff, May 2018
The Lords of Eton #1
e-Book
Ex-Spinster by Christmas, November 2016
House of Haverstock #4
e-Book
Only You, August 2016
e-Book (reprint)
The Liberation of Miss de Bourgh, July 2016
Jane Austen Sequels #3
e-Book
Miss Darcy's Secret Love, July 2016
Jane Austen Sequels #2
e-Book
Miss Darcy's New Companion, July 2016
Jane Austen Sequels #1
e-Book
Ever My Love, July 2016
e-Book
Pride and Prejudice Sequels, July 2016
e-Book
Rogues Never Play Fair, May 2016
e-Book
Oh What a (Wedding) Night, April 2016
Brazen Brides #3
e-Book
Gentlemen Always Play Fair, February 2016
e-Book
One Golden Ring, December 2015
Brazen Brides #2
e-Book (reprint)
His Golden Ring, December 2015
Brazen Brides #2
e-Book
An Egyptian Affair, December 2015
Regent Mysteries #4
e-Book
Rebels, Rakes, & Rogues, November 2015
e-Book
Counterfeit Countess, September 2015
Brazen Brides #1
e-Book (reprint)
Countess by Coincidence, July 2015
House of Haverstock #3
Paperback / e-Book
Duchess By Mistake, April 2015
Paperback / e-Book
Duchess By Mistake, April 2015
House of Haverstock #2
e-Book
Captivated by His Kiss, January 2015
e-Book
Fabulous Firsts, December 2014
e-Book
A Christmas In Bath, November 2014
The Brides of Bath, #6
e-Book
It's a Marvelous Life, October 2014
e-Book
England's Stately Homes By Train, March 2014
Paperback / e-Book
Love in the Library, February 2014
The Brides of Bath #5
Paperback / e-Book
Scandalous Brides, January 2014
e-Book
The Theft Before Christmas, October 2013
The Regent Mysteries, Book 3
e-Book
Falling for Frederick, May 2013
Paperback / e-Book
Christmas Brides, October 2012
Three Regency Novellas
e-Book
Marriage of Inconvenience, October 2012
Mass Market Paperback / e-Book
A Summer To Remember, August 2012
e-Book
A Most Discreet Inquiry, August 2012
The Regent Mysteries #2
e-Book
Capitol Offense, May 2012
Texas Heroines in Peril #1
e-Book
With His Lady's Assistance, April 2012
Regent Mystery #1
e-Book (reprint)
His Lordship's Vow, March 2012
e-Book
Murder at Veranda House, March 2012
Texas Heroines in Peril #4
Paperback / e-Book
A Cry In The Night, March 2012
Texas Heroines in Peril #3
e-Book
Protecting Britannia, February 2012
Texas Heroines in Peril #2
Paperback / e-Book
Christmas Brides Anthology, December 2011
Paperback / e-Book
With His Lady's Assistance, November 2011
The Regent Mysteries #1
e-Book
Lady Sophia's Rescue, September 2011
e-Book
The Earl's Bargain, September 2011
e-Book
To Take This Lord, September 2011
The Brides of Bath #4
Paperback / e-Book (reprint)
My Lord Wicked, August 2011
e-Book
A Duke Deceived, July 2011
e-Book (reprint)
It Had To Be You, July 2011
Paperback / e-Book
The Bride's Secret, June 2011
The Brides of Bath #3
e-Book (reprint)
With His Ring, June 2011
The Brides of Bath #2
Paperback / e-Book (reprint)
A Lady by Chance, June 2011
House of Haverstock #1
Paperback / e-Book (reprint)
The Bride Wore Blue, May 2011
The Brides of Bath #1
Paperback / e-Book (reprint)
One Golden Ring, October 2005
Brazen Brides
e-Book
One Golden Ring, October 2005
Paperback
The Counterfeit Countess, January 2005
Paperback