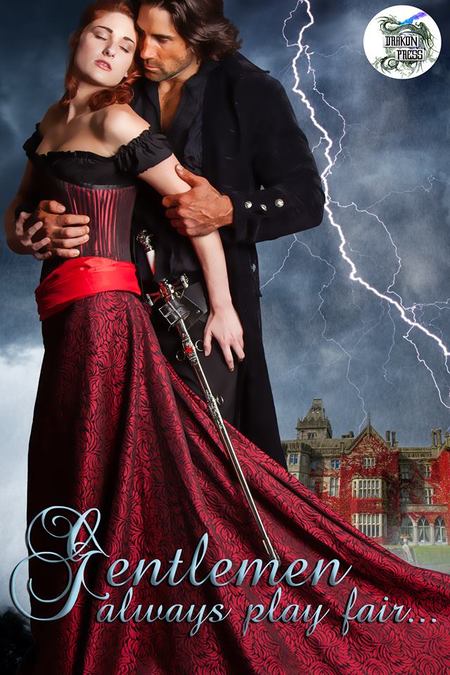 Purchase
Author Self-Published
February 2016
On Sale: February 2, 2016
ISBN:
Kindle: B01ATTOP2U
e-Book
Add to Wish List

Romance Anthology | Romance Historical
OUT OF PRINT
A six book collection of Scottish and English medieval, regency, and victorian historical romances by best-selling authors
MY LORD WICKED by Cheryl Bolen What woman would dare make her home at eerie Marshbanks Abbey, perched on a stony hill in remote Northumbria? It is said its owner, the brilliant botanist, Lord Stacks, killed his beautiful bride there ten years earlier.
Unaware of the tales of Lord Stacks' wickedness, Freddie Lambeth comes to live with her guardian, and through his caring blossoms from a plain, shabbily dressed girl to a lovely young woman. Freddie and Lord Stacks come to need each other as his flowers need sunshine, but Stacks cannot allow himself to love her. His own wickedness has destroyed any chance for happiness.
HER DANGEROUS VISCOUNT by Cynthia Wright ~ 1814: Grey St. James has escaped from Napoleon's prison on the rocky isle of Mont St. Michel. Desperate and dangerous, he is a far cry from the rakish nobleman who broke hearts in Regency London.
High in a tower in her uncle Nicholai's French chateau, Natalya Beauvisage is writing a novel. At 26, she is beautiful but hardly marriageable, devoted instead to being an author. However, when a potently attractive stranger appears to hold her at knifepoint, Natalya thrills to a flesh-and-blood man.
HIGHLANDER IN HER BED by Allie Mackay Tour guide Mara MacDougall stops at a London antique shop-and spots perhaps the handsomest bed ever. Then she bumps into the handsomest man ever. Soon Mara can't forget the irresistible-if haughty-Highlander. Not even when she learns that she's inherited a Scottish castle. Spectral Sir Alexander Douglas has hated the Clan MacDougall since he was a medieval knight and they tricked him into a curse-the curse of forever haunting the bed (the very one that Mara now owns) that was once intended for his would-be bride. But Mara makes him feel what no other MacDougall has-a passion that he never knew he'd missed.
MY HIGHLAND LORD by Tarah Scott London Heiress kidnapped by the Marquess of Ashlund, read the headlines. Yet no one tried to save her.
British spy Phoebe Wallington searches for answers to exonerate her father of treason. Her quest veers off course when she's kidnapped by suspected traitor Kiernan MacGregor, the Marquess of Ashlund. But someone wants him dead...and Phoebe stands in the killer's way. The only way to save her reputation and protect Kiernan is to marry him.
MY LADY, THE SPY by Barbara Devlin Can the mind forget what the eyes have seen?
L'araignee, The Spider, is England's most notorious spy-- and Lady Rebecca Wentworth's alter ego. After her partner in espionage is killed in the line of duty, Rebecca returns to London, only to discover a traitor has compromised the war effort from the highest levels of the vaunted Counterintelligence Corps. To lure the villain into the open, Rebecca embarks on a new mission, acting as prey for a dangerous enemy. But it is the handsome former Navy captain tasked with her safety that presents the greatest threat, when she falls in love.
THE WICKED LADY by Brenda Jernigan The Thief When Trevor Claremont was blind-sided by a pickpocket on the docks beside his clipper ship, he tracked down the culprit--only to face a feisty, emerald-eyed beauty who stirred his hungriest desires. Seeing a solution to his pressing problem of finding a bride to please his dying grandmother, he offered her a deal: marriage to him...or prison, never imaging that this little cut-purse would also steal his heart.
The Sea Captain Kristen Johnstone realized she'd been outfoxed by this handsome Englishman and reluctantly agreed to a marriage in name only. Soon, she traded rags for resplendent gowns, black alleys for drawing rooms, and fury for fiery passion in the arms of her new husband. But when the scandalous secrets of her past came to light, she would risk everything, including her heart to save a love more precious than gold.
Comments
No comments posted.

Registered users may leave comments.
Log in or register now!