Jenna Jaxon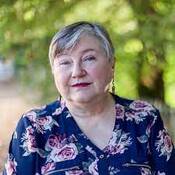 http://jennajaxon.wordpress.com/
Contests
Meet Me Under the Mistletoe! Holiday Cheer from Jenna Jaxon
Mistletoe Mischief Leads to Christmas Kisses from Jenna Jaxon!

Social Media:
TWITTER
FACEBOOK

E-mail me when Jenna Jaxon releases a new book.
Blogging at Fresh Fiction
Jenna Jaxon | The Characteristics of the Lady's Maid
September 22, 2016
All ladies of the Regency, if they could at all afford one, had a lady's maid, a personal servant who attended her every day Read More...
Jenna Jaxon | HEART OF DESIRE excerpt
August 25, 2016
Excerpt The music had a lively air and Miss Katherine Locke would've thought herself fortunate to be out again in Society Read More...
Jenna Jaxon | Wedding Customs of Georgian England
June 9, 2015
The eighteenth century had, as our own time does, many customs surrounding weddings. I thought I'd share some of these customs that Lady Juliet Read More...
Jenna Jaxon | A Hard Day's Knight
September 3, 2014
My medieval novel, TIME ENOUGH TO LOVE, is the story of knights in the service Read More...
Jenna Jaxon | And the Winner Is
July 15, 2014
When I began to think about the title for the third book of my medieval serial novel, Time Enough to Love, I had Read More...
Jenna Jaxon is a multi-published author of historical and contemporary romance. Jenna has been reading and writing historical romance since she was a teenager. A romantic herself, she has always loved a dark side to the genre, a twist, suspense, a surprise. She tries to incorporate all of these elements into her own stories. She lives in Virginia with her family and a small menagerie of pets. When not reading or writing, she indulges her passion for the theatre, working with local theatres as a director. She often feels she is directing her characters on their own private stage. She has equated her writing to an addiction to chocolate because once she starts she just can't stop.
Log In to see more information about Jenna Jaxon
Log in or register now!
Series
House of Pleasure | Handful of Hearts | The Widows' Club | Welwyn Marriage Wager | Captivating Countesses
Books:
Yule Be Mine, December 2023
e-Book
The Baron's Halo, September 2023
e-Book
A Countess Never Tells, September 2023
Captivating Countesses
e-Book
Night of Lyons, September 2023
The Lyon's Den
e-Book
Until I'm Safe in Your Arms, June 2023
The Welwyn Marriage Wager
e-Book
Pride of Lyons, July 2022
The Lyon's Den
Paperback / e-Book
The Widow Wore Plaid, January 2022
The Widows' Club #6
Paperback / e-Book
Almost a Countess, September 2021
Captivating Countesses
e-Book
A Countess of Convenience, April 2021
Captivating Countesses
e-Book
The Widow's Christmas Surprise, October 2020
The Widows' Club #5
Mass Market Paperback / e-Book
Much Ado about a Widow, January 2020
The Widows' Club #4
Mass Market Paperback / e-Book
What a Widow Wants, December 2018
Widows Club #3
Mass Market Paperback / e-Book
Wedding the Widow, August 2018
The Widows' Club #2
Mass Market Paperback / e-Book
Only Seduction Will Do, June 2018
The House of Pleasure
e-Book
To Woo a Wicked Widow, April 2018
The Widow's Club #1
Paperback / e-Book
Heart of Delight, October 2016
Handful of Hearts #3
e-Book
Heart of Desire, August 2016
Handful of Hearts #2
e-Book
A Kiss Beneath the Mistletoe, December 2015
Handful of Hearts #1
e-Book
Only Marriage Will Do, June 2015
House of Pleasure #2
Paperback / e-Book
Time Enough to Love, September 2014
Paperback
Beleaguered, July 2014
Time Enough to Love #3
e-Book
Betrayal, January 2014
Time Enough to Love #2
e-Book
Betrothal, April 2013
Time Enough to Love #1
e-Book
Only Scandal Will Do, January 2011
House of Pleasure #1
Paperback / e-Book