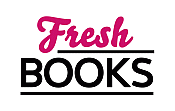 New Year, New Books in January
Cathy Maxwell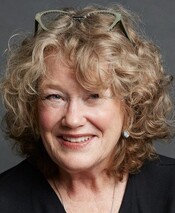 The books you love to read
Contests
Celebrating Cathy Maxwell's Backlist!

Social Media:
INSTAGRAM
BOOKBUB
AMAZON
TWITTER
GOODREADS
FACEBOOK

E-mail me when Cathy Maxwell releases a new book.
Blogging at Fresh Fiction
Cathy Maxwell | You Might be a Romance Reader If . . .
July 13, 2021
So many of my friends are non-fiction readers. They don't grasp the true enjoyment of reading. In fact, their idea Read More...
Cathy Maxwell | 20 Questions: HIS SECRET MISTRESS
February 26, 2020
1--What's the name of your latest release? HIS SECRET MISTRESS, the first book of The Read More...
Cathy Maxwell | Wedding Envy! A Look at Regency Period Wedding Customs
October 1, 2014
How lucky the parents of the Regency period were! Weddings back then were not the productions they are today, and as a parent who has Read More...
Cathy Maxwell | The stress of the holiday season is already upon us!
December 3, 2008
And it has always been that way. Not because we are doing anything stressful. What can be stressful about seeing family and friends? Okay, let Read More...
Cathy Maxwell's enthusiasm for life graces the pages of her books and are the topic of the talks she gives to readers and writers groups about her chosen career.
She is no stranger to the limelight. After graduating from college, Cathy started off as a news broadcaster. She later decided reporting was boring compared to making news and joined the navy. After a successful stint in Naval intelligence, including a tour with the Pentagon, Cathy proceeded to pursue writing. Now, she has over thirty-five published romance novels (and five anthologies) to her credit, many of them spending significant time on the New York Times and USA Today mass market best-seller lists. Several have been nominated for Romance Writers of America's prestigious RITA award and has been honored with RT Book Review's "Love and Laughter" award among others. Recently, the Washington Romance Writers named her a recipient of the Kathleen Gilles Seidel "Legend" award for her service to the chapter. Best of all, she has made some wonderful friends along the way and has had a great time.
Originally from Kansas, she now finds herself in Texas! When not writing she is likely to be busy with one of many local charities or packing her bags to research her next novel. Cathy's motto is "travel light" and she enjoys meeting her fans all over the world.
Interviews for Cathy Maxwell
Talking to Cathy Maxwell and WHEN DREAMS COME TRUE
April 3, 2012
Log In to see more information about Cathy Maxwell
Log in or register now!
Series
Seductions and Scandals | Chattan Curse | Brides of Wishmore | Marrying the Duke | The Spinster Heiresses | Logical Man's Guide to Dangerous Women
Books:
A Kiss in the Moonlight, April 2023
Gambler's Daughters
Mass Market Paperback / e-Book / audiobook
His Lessons on Love, February 2022
A Logical Man's Guide to Dangerous Women
Mass Market Paperback / e-Book / audiobook
Her First Desire, May 2021
A Logical Man's Guide to Dangerous Women #2
Mass Market Paperback / e-Book / audiobook
His Secret Mistress, March 2020
Logical Man's Guide to Dangerous Women
Mass Market Paperback / e-Book / audiobook
The Duke That I Marry, December 2018
Spinster Heiresses #3
Mass Market Paperback / e-Book
A Match Made in Bed, April 2018
Spinster Heiress #2
Mass Market Paperback / e-Book
If Ever I Should Love You, January 2018
The Spinster Heiresses #1
Mass Market Paperback / e-Book
A Date at the Altar, November 2016
Marrying the Duke #3
Paperback / e-Book
The Fairest of Them All, June 2016
Marrying the Duke #2
Paperback / e-Book
The Match of the Century, December 2015
Marrying the Duke #1
Paperback / e-Book
A Little Thing Called Love, October 2015
e-Book
The Groom Says Yes, October 2014
Brides of Wishmore #3
Paperback / e-Book
The Bride Says Maybe, February 2014
The Brides of Wishmore
Mass Market Paperback / e-Book
The Bride Says No, January 2014
The Brides of Wishmore
Paperback / e-Book
Married in Haste, July 2013
Paperback / e-Book (reprint)
The Devil's Heart, May 2013
The Chattan Curse
Mass Market Paperback / e-Book
The Scottish Witch, November 2012
The Chattan Curse #2
Paperback / e-Book
In A Moonlit Garden, July 2012
novella
e-Book (reprint)
Lyon's Bride, May 2012
The Chattan Curse #1
Paperback / e-Book
For Love and Honor, May 2012
e-Book
When Dreams Come True, April 2012
Mass Market Paperback / e-Book (reprint)
Because Of You, November 2011
Mass Market Paperback / e-Book (reprint)
The Seduction Of Scandal, September 2011
Scandals and Seduction #5
Paperback / e-Book
His Christmas Pleasure, December 2010
Scandals and Seduction #4
Paperback
The Marriage Ring, March 2010
Scandals and Seduction #3
Mass Market Paperback
The Earl Claims His Wife, October 2009
Scandals and Seduction #2
Mass Market Paperback / e-Book
Four Dukes and a Devil, July 2009
Night Huntress World
Mass Market Paperback / e-Book
A Seduction At Christmas, November 2008
Seductions & Scandals #1
Paperback / e-Book
In the Highlander's Bed, February 2008
Mass Market Paperback
Bedding the Heiress, April 2007
Paperback
In the Bed of a Duke, April 2006
Paperback
The Price of Indiscretion, August 2005
Paperback
The One That Got Away, October 2004
Paperback
Temptation of a Proper Governess, September 2004
Paperback
Treasured Vows, September 2004
Paperback (reprint)
About All Things Beautiful, August 2004
Paperback (reprint)
Seduction of an English Lady, December 2003
Paperback / e-Book
Adventures of a Scottish Heiress, April 2003
Paperback
The Lady is Tempted, July 2002
Paperback
Wild West Brides, May 2002
Three Complete Novels
Paperback
Tea for Two, April 2002
Paperback
The Wedding Wager, November 2001
Paperback
In Praise of Younger Men, March 2001
Paperback
The Marriage Contract, February 2001
Paperback / e-Book
A Scandalous Marriage, February 2000
Paperback
Married In Haste, August 1999
Mass Market Paperback / e-Book
Falling In Love Again, August 1997
Paperback
You And No Other, September 1996
Mass Market Paperback

More Information
* * *
Videos