1--What's the name of your latest release?
HIS SECRET MISTRESS, the first book of The Logical Men's Society's Guide to Dangerous Women series
2--What is it about?
It is about the one that got away. You know, that person whose path crossed ours with such intensity, we couldn't believe what the relationship promised was real. So, for whatever reason, we made other choices. Still, the memory of that relationship lingers in the back of our minds years after we have gone on—until we rediscover each other. Fun stuff because usually, the first parting was not present.
3--What word best describes your heroine(s)?
I will go with a phrase: They aren't fools.
4--What makes your hero irresistible?
That in spite of being mutton-headed at times, his heart is always in the right place.
5--Who are the people your main characters turn to when they need help?
Friends. Friends are our sounding boards, our mini-mes. I need my friends to give me a hard shove in the right direction when I go astray . . . or start feeling sorry for myself.
6--What do you love about the setting of your book?
I've been writing about Regency England for over twenty-five years. I love that it is the beginning of the modern age. Many of the concepts such as education for women, the equality of humans, the value of science, all have their roots in the Regency. They were pushing boundaries will still being hemmed in by class structure.
7--Are you a plotter (follow an outline) or a pantster (write by the seat of your pants)?
I'm whatever works. Sometimes I carefully plot; other times, I leap in. My process is messy and frustrating, but it is my process.
8--What is an ideal writing day for you?
Getting words on the page. Any words. I'll sort them out later. My least ideal writing day is staring at a blank screen.
9--Do you listen to music while you write, need total silence, or do you have the TV on?
Silence. I will listen to music when I edit.
10-- How do you approach research?
I'm a book collector, okay, hoarder. I start thinking about the themes of a book and begin collecting books and articles. Then, as I work with the material, I'm humbled by how of the information I need seems to just appear in my life.
11--What is your publishing journey story?
I'm fortunate that I published the first book I finished and I have continued to this day. I credit my local chapters of Romance Writers of America for giving me a support group to learn about craft and to talk through stories. I encourage new writers to search out opportunities to hear published writers speak. Every time I attend a workshop or program, I gain more information and insight. I enjoy revisiting the basics.
12--Do you have critique partners/writing groups you want to give a shout-out to?
I've been at this a long time and have had wonderful critique partners who helped me on my journey--Pamela Gagne, Mary Burton, Donna Whitfield, Sherrilyn Kenyon/McQueen, Geri Krotow. Then there are my writer buddies who inspire me like Lorraine Heath, Cheryl Etchison, Sherry Thomas, Anne Elizabeth, Janna MacGregor, Deborah Barnhart, Bonnie Tucker, all the Avon Authors (yes, we truly are supportive of each other) and the writers of Austin Romance Writers of America (what a group of winners) . . . the list goes on and on. I am wealthy in my friends.
13--What're the most frustrating things about being an author?
Having to sit in my chair when the words aren't flowing and the characters are dull.
14--What's your favorite scent?
That is a tough question. I usually favor spicy food scents such as clove, cinnamon, vanilla, and fruits. But there is one scented candle I'm always on the prowl for—Fresh Sea Salt. Delicious!
15--What movie will you watch no matter what if it's on TV?
"Miss Congeniality." I adore rags to riches stories.
16--Do you like breakfast, lunch, or dinner best?
Breakfast because then I can have coffee.
17--What's one thing you wish you knew more about?
Right now? How to imprint spoons with fun sayings. Tomorrow, it may be something else.
18--What's the silliest thing you've recently done?
The Pinterest fail of a pastry Christmas tree.
19--What can readers expect from you next?
The second book of The Logical Men's Society's Guide to Dangerous Women series, HER FIRST DESIRE. HIS SECRET MISTRESS, HER FIRST DESIRE, and then the third book will be HIS LESSONS ON LOVE. These are old school titles.
20--How can readers reach you?
[email protected] is the most direct way. My website is www.cathymaxwell.com. I'm usually hanging around on FB at www.facebook.com/maxwellcathy I'm also active on Instagram at www.instagram.com/maxwellcathy
Thank you for this interview. It has been fun!
Logical Man's Guide to Dangerous Women
At the Logical Men's Society--an exclusive bachelor's club--brandy flows like water, bawdy stories abound, and a gentleman tempted to marry is always persuaded to reconsider . . .
Brandon Balfour made the mistake of trusting his heart to the exquisite, strong-willed actress, Kate Addison, with whom he shared one intimate night before fate intervened. Now a decade later, Brandon is a leading member of the Logical Men's Society--for no woman since Kate has managed to captivate him.
To Kate, the memory of that night still burns strongly, because it was followed by a stunning betrayal. A chance encounter may have brought Brandon back into her life, but that doesn't mean Kate will ever forgive him. She's vowed to make him pay--even as she realizes the promises of the young love they once shared are still etched upon her heart . . .
Loving her exiled him.
Trusting him ruined her.
And now, a clash of passions threatens everything each of them ever desired.
Romance Historical [Avon, On Sale: February 25, 2020, Mass Market Paperback / e-Book, ISBN: 9780062897268 / eISBN: 9780062896858]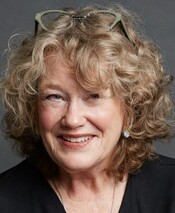 Cathy Maxwell's enthusiasm for life graces the pages of her books and are the topic of the talks she gives to readers and writers groups about her chosen career.
She is no stranger to the limelight. After graduating from college, Cathy started off as a news broadcaster. She later decided reporting was boring compared to making news and joined the navy. After a successful stint in Naval intelligence, including a tour with the Pentagon, Cathy proceeded to pursue writing. Now, she has over thirty-five published romance novels (and five anthologies) to her credit, many of them spending significant time on the New York Times and USA Today mass market best-seller lists. Several have been nominated for Romance Writers of America's prestigious RITA award and has been honored with RT Book Review's "Love and Laughter" award among others. Recently, the Washington Romance Writers named her a recipient of the Kathleen Gilles Seidel "Legend" award for her service to the chapter. Best of all, she has made some wonderful friends along the way and has had a great time.
Originally from Kansas, she now finds herself in Texas! When not writing she is likely to be busy with one of many local charities or packing her bags to research her next novel. Cathy's motto is "travel light" and she enjoys meeting her fans all over the world.
No comments posted.