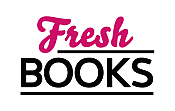 Summer reading in July you need to start
Jennifer Ryan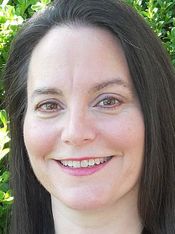 Blogging at Fresh Fiction
Jennifer Ryan | 20 Questions: WAITING ON A COWBOY
August 11, 2020
Wednesday, August 26 at 7pm CT, you can chat via Zoom with Jennifer Ryan, during the Fresh Fiction Virtual Book Club Read More...
Jennifer Ryan | Exclusive Excerpt: SISTERS AND SECRETS
June 12, 2020
from SISTERS AND SECRETS by Jennifer Ryan, available for preorder now and available next Read More...
Jennifer Ryan | Exclusive Interview: THE ME I USED TO BE
July 2, 2019
Welcome back to Fresh Fiction! Can you tell readers a little bit about THE ME Read More...
Jennifer Ryan | Meet The Montana Men
February 25, 2015
I am so excited to introduce readers to my new series – The Montana Men. When I think of the rough, rugged land in Read More...
Jennifer Ryan writes romantic suspense and contemporary small-town romances featuring strong men and equally resilient women. Her stories are filled with love, friendship, and the happily-ever-after we all hope to find. Jennifer lives in the San Francisco Bay Area with her husband, three children, dog (Bella), and cat (Shadow). When she isn't writing a book, she's reading one.
Log In to see more information about Jennifer Ryan
Log in or register now!
Series
The Montana Men - Jennifer Ryan | The Hunted | Montana Heat | Wild Rose Ranch | The McGraths
Books:
True Love Cowboy, September 2021
McGraths #3
Mass Market Paperback / e-Book
Lost and Found Family, July 2021
Paperback / e-Book / audiobook
The Me I Used to Be, June 2021
Mass Market Paperback / e-Book (reprint)
Love of a Cowboy, April 2021
McGrath #2
Paperback / e-Book
Waiting on a Cowboy, August 2020
McGrath #1
Mass Market Paperback / e-Book
Sisters and Secrets, June 2020
Paperback / e-Book
Tough Talking Cowboy, April 2020
Wild Rose Ranch #3
Mass Market Paperback / e-Book
Restless Rancher, November 2019
Wild Rose Ranch #2
Mass Market Paperback / e-Book
The Me I Used to Be, July 2019
Paperback / e-Book
Dirty Little Secret, December 2018
Wild Rose Ranch
Mass Market Paperback / e-Book
Tempted By Love, September 2018
Montana Heat #4
Paperback / e-Book
Dylan's Redemption, June 2018
The McBrides #3
Mass Market Paperback / e-Book
True to You, March 2018
Montana Heat #3
Mass Market Paperback / e-Book
Montana Heat: Escape to You, September 2017
Montana Heat #2
Mass Market Paperback / e-Book
Montana Heat: Protected by Love, July 2017
Montana Heat #1
Paperback / e-Book
Falling for Owen, July 2017
McBrides #2
Mass Market Paperback / e-Book (reprint)
His Cowboy Heart, March 2017
Montana Men
Mass Market Paperback / e-Book
Snowbound at Christmas, November 2016
e-Book
Her Renegade Rancher, September 2016
Montana Men
Mass Market Paperback / e-Book
Stone Cold Cowboy, March 2016
Montana Men #4
e-Book
Everything She Wanted, January 2016
The Hunted #5
e-Book
Her Lucky Cowboy, September 2015
Montana Men
Paperback / e-Book
When It's Right, April 2015
Montana Men #2
Paperback / e-Book
At Wolf Ranch, March 2015
Montana Men #1
Paperback / e-Book
Can't Wait, November 2014
e-Book
The Return of Brody McBride, April 2014
Book One: The McBrides
Paperback / e-Book
Confessions of a Secret Admirer, February 2014
Paperback / e-Book
All I Want for Christmas Is a Cowboy, December 2013
e-Book
Chasing Morgan, October 2013
The Hunted #4
e-Book
The Right Bride, May 2013
The Hunted #3
e-Book
Lucky Like Us, April 2013
The Hunted #2
e-Book
Saved by the Rancher, February 2013
The Hunted #1
e-Book