from SISTERS AND SECRETS by Jennifer Ryan, available for preorder now and available next Tuesday, June 16th!
Chapter Three
Heather pulled onto the shoulder and parked the car next to the mailboxes. She checked the car seat behind her and found her daughter, Hallee, still slumbering, her face soft and sweet. Every time she looked at her little girl, she saw a glimpse of the man she'd loved and lost.
Cars drove by on the main road. She climbed out and inhaled the slightly salty scent in the air, though they were a ways from the beach. She loved it here in Carmel Valley. So much so, she'd never left.
Not like Sierra.
She couldn't imagine all her sister had been through these last weeks.
Mom called an hour ago, said she'd heard from Sierra, and asked Heather to stop by after work to talk about Sierra and the boys.
She missed her sister. But as much as she wanted to help, she dreaded Sierra's return. Everyone would start asking questions about Heather's daughter again.
Family. They wanted all the details about your successes and mistakes.
Hopefully, Sierra's troubles would keep them all occupied and off her back.
Life had always been about her older sisters. This time would be no different.
Amy seemed to have a new crisis every week. If you could call motherhood a crisis. Amy seemed to think everything had to be perfect in her perfect life.
Heather rolled her eyes at that. Sometimes the messy things gave you the most satisfaction and joy. She glanced at her sweet sleeping angel. Yep. The mess, the pain, the bad choices…totally worth it.
Even if she had to live with the consequences and secrets.
A Mercedes pulled in front of her car as she retrieved the mail from her mother's box. It had been a long time since she'd seen the sexy man who climbed out and stopped short when he saw her.
Mason Moore. Super-hot next door neighbor. They met him the day they moved here after Mom married husband number four. As teens, at one time or another, she, Amy, and even Sierra had a crush on him. Last she'd heard, he'd become a successful divorce attorney.
Odd profession for a guy who, though he'd never taken the plunge himself, had happily married parents. He never seemed to enjoy other people's drama. But Mom said rumor had it he'd helped an old flame out during a nasty divorce, managing to get her full custody of her kids from an ex-husband who liked to hurt the people he supposedly loved.
Mason would want to be the guy who protected people like her and the child.
He was just a good guy.
Maybe if she'd gone for someone like him instead of the bad boys she preferred…Well, that's what happened when your heart wanted what it wanted.
Her heart sped up just looking at him.
"Heather. Hey. What are you doing here?"
Thinking about getting out of this rut and dating again. God, you're gorgeous.
It had been a long time since she'd enjoyed a night out with a guy. She missed the flirting, listening to their deep voice, having all their attention focused on her.
No offense to her sweet girl, but Mama needed some affection, too, sometimes.
She held up the stack of envelopes and catalogues. "Grabbing the mail for Mom on my way to see her."
"How is she?" He unlocked his box and grabbed his mail, his focus more on the bills than her. Unfortunately.
"Fine. Getting the house ready for company."
One eyebrow raised above his dark sunglasses. "Company?"
"Sierra and the boys."
The eyebrow went up again. "Sierra's coming home?" A hint of anticipation and hope filled the question that sounded way more like a statement he needed to hear to believe it.
She couldn't see his eyes, but she felt his interest in the answer, not her. "They'll be here tomorrow."
"How are they? I mean, they must be devastated after the fire."
"It's been difficult. They've been moving from one hotel or motel to the next while Sierra sorts out the mess with the insurance and government assistance. There's not much left up there for them. Sierra's job is gone along with everything else they owned, so…" She shrugged. "I guess this is her only choice right now."
Mason tilted his head. "She's smart. Resourceful. I'm sure she'll be back on her feet in no time. But it will be good to have her home."
Heather wasn't so sure about that. She loved her sister, but when they got together, they fell back into childhood roles. Heather wanted Sierra to see her for who she was now, not the impulsive spoiled brat Sierra used to call her. Of course, her sisters and mom never let her forget her mistakes and missteps. "I'm looking forward to seeing the boys." That at least was wholly true.
"Please tell Sierra, if there's anything she needs, I'm happy to help."
Yeah, everyone scrambled to help Sierra after David died. They'd do the same now after the fire. She'd be everyone's priority.
Mason glanced at the back of her car. Hallee gave him a bright smile and waved. Mason waved back, smiling for the first time it made him even more handsome and Hallee ate it up, covering her face with her stuffed elephant, then moving it away and smiling at him again.
Mason turned his attention back to her. "She's really sweet."
"Growing like a weed."
"She'll probably love having the boys around."
Heather wished she could see his eyes. Something in his voice hinted at an underlying message she couldn't decipher. "Uh, yeah. We haven't seen Sierra and the boys in a while."
He leaned his weight on one leg in a casual stance, but she felt his focus. "How are you getting on all by yourself? It can't be easy being a single mom."
"I'm doing okay." It sucked. She wished she had a loving husband. Hallee deserved a father who loved her and showed her what a good man looked like.
Hallee's father did love her. He wanted her.
It just wasn't meant to be.
"Good to hear it." That same edge she'd heard before came again. "Well, it's been a long day and I have to get home and check on the horses. Say hi to your Mom for me. Maybe I'll stop by to see Sierra and the boys once they've settled in."
"I'm sure she'd love to see you."
The innocuous statement made him pause for a second. "She's been through a lot. I hope she finds some happiness here."
Why did she hear a deeper meaning in the things he said?
She held up the mail. "I better get going, too." She stopped him just before he opened his car door. "It's nice to see you, Mason. It's been too long. We've known each other forever, yet we hardly take the time to say hi anymore."
"It's been a long time since you girls were jumping fences and begging me to ride the horses."
"Maybe I'll make a point to stop by and do just that."
She got another of those stares from behind his glasses that she couldn't see or read. "Tell Sierra if the boys need a distraction, I'm happy to saddle up a couple horses for them." With that, he slid into his car, started the engine, and pulled back onto the road, taking the long driveway just past her mother's.
"He's a strange one. But sexy as all get out." Maybe she would take a chance and stop by for a ride. The images that evoked made her warm all over.
Definitely time to get back in the dating saddle.
But first she needed to meet her mom and Amy about Sierra. Because just like Mason's comments, everything right now for everyone was about her.
(C) Jennifer Ryan, William Morrow Paperbacks, 2020. Reprinted with permission from the publisher.
***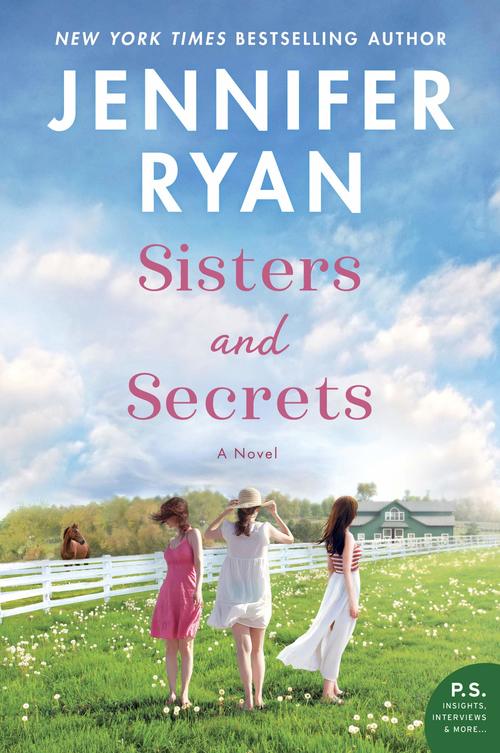 There's nothing more complicated than the relationship among family…
Especially when the Silva Sisters are keeping secrets.
For Sierra it means returning home with her two little boys after a devastating Napa wildfire takes her home, her job, and even the last mementos of her late husband, David. Determined to start over, how can she ever reveal the truth—that her husband may have led a double life?
To the world, Amy's world is perfect: handsome husband, delightful children, an Instagram-worthy home. But behind this facade lies an awful truth: her marriage is rocky, her children resentful, her home on the verge of breaking up.
Heather, impulsive, free-spirited, and single mom to an adorable little girl, lives for the moment wearing a carefree smile. But she refuses to reveal the truth about her daughter's father, and his identity remains a mystery even to her family.
As the Silva Sisters secrets are revealed, each realizes that there is more to their family than meets the eyes…and forgiveness may be the only way to move forward and reclaim true happiness at last.
Sisters and Secrets is a moving novel of sisterhood, second chances, and the secrets that have the power to break or bond families—and alter destinies.
Women's Fiction Contemporary | Romance Western [William Morrow Paperbacks, On Sale: June 16, 2020, Paperback / e-Book, ISBN: 9780062944467 / eISBN: 9780062944474]
Sibling rivalry comes to a head in a masterpiece of family and secrets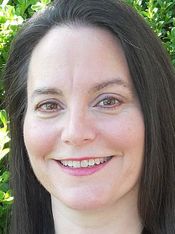 Jennifer Ryan writes romantic suspense and contemporary small-town romances featuring strong men and equally resilient women. Her stories are filled with love, friendship, and the happily-ever-after we all hope to find. Jennifer lives in the San Francisco Bay Area with her husband, three children, dog (Bella), and cat (Shadow). When she isn't writing a book, she's reading one.
No comments posted.