"Sibling rivalry comes to a head in a masterpiece of family and secrets"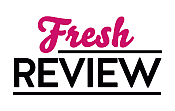 Reviewed by Sandra Wurman
Posted May 15, 2020

Women's Fiction Contemporary | Romance Western
The world is sometimes a harsh place. Family usually makes it better. A cushion to lean on when times are tough. Important to remember family is made up of individuals, each with personal expectations, dreams, wishes, likes, dislikes. Well, you get the picture. Circumventing these differences is the challenge of family. I, for one, think the challenges are worth the effort for the sake of having family. Sierra and her sisters in SISTERS AND SECRETS will have to work at getting to that place. As one of Jennifer Ryan's most ambitious stories, SISTERS AND SECRETS is at times loving and at others harsh. When reality sets in the world in SISTERS AND SECRETS takes a drastic turn.
What appears to be perfect is most times anything but. Once we get that hopefully we can get past impossible expectations for ourselves and others.
Looking for perfection can be tiresome and stressful. Sierra didn't think life with her husband David was perfect but she adjusted to it. With his death, she began to notice things and feelings she had buried. When forced to relocate, Sierra realized she wanted more for herself. But deep-seated issues with her marriage clouded her vision. Trust was questioned. Had she trusted her husband too much? Was there a reason for her lack of security in their relationship and marriage?
Returning home brought with it some enlightening moments. Some things became clear but others were murky. Her sisters' lives were a great part of that feeling of unease. Amy's marriage was shaky. Heather was immensely secretive about who fathered her daughter. So while Sierra was diligently trying to find a new balance to her life, the world around her was throwing obstacles in her way.
A newly defined relationship with Mason, a childhood friend was another challenge. Sierra couldn't help feeling there were times when Mason was less forthcoming with her than she liked. Sierra wanted to trust Mason with her heart and soul. Perhaps even move to a new place in their friendship. None of this would be easy for sure. Worthwhile but ripe with doubts. Sierra wanted normal. Was moving home the right decision for her and her boys? Only time will tell.
The newest gem from Jennifer Ryan, SISTERS AND SECRETS, has quite the perfect title. Sisters usually have secrets that keep them together. Fun secrets that bind them together as a special group. Those secrets are good and healthy. But the secrets that these sisters hold are not necessarily healthy or material for a good relationship. In fact, some of these secrets are downright dangerous. For the future of their relationship with each other and with other people, these secrets need to be aired and addressed once and for all. The repercussions might be staggering. Perhaps life-altering. But clearing the air is essential.
SISTERS AND SECRETS is a commanding story of secrets and jealousy. Jennifer Ryan treats these elements with care and honesty. From the very outset, Jennifer Ryan lets you know that the sisters in SISTERS AND SECRET are going to face some big challenges. The question is how they will come out of them; hopefully, stronger and happier. Time will tell.
SUMMARY
There's nothing more complicated than the relationship among family…
Especially when the Silva Sisters are keeping secrets.
For Sierra it means returning home with her two little boys after a devastating Napa wildfire takes her home, her job, and even the last mementos of her late husband, David. Determined to start over, how can she ever reveal the truth—that her husband may have led a double life?
To the world, Amy's world is perfect: handsome husband, delightful children, an Instagram-worthy home. But behind this facade lies an awful truth: her marriage is rocky, her children resentful, her home on the verge of breaking up.
Heather, impulsive, free-spirited, and single mom to an adorable little girl, lives for the moment wearing a carefree smile. But she refuses to reveal the truth about her daughter's father, and his identity remains a mystery even to her family.
As the Silva Sisters secrets are revealed, each realizes that there is more to their family than meets the eyes…and forgiveness may be the only way to move forward and reclaim true happiness at last.
Sisters and Secrets is a moving novel of sisterhood, second chances, and the secrets that have the power to break or bond families—and alter destinies.
---
What do you think about this review?
Comments
No comments posted.

Registered users may leave comments.
Log in or register now!