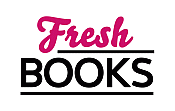 Sweet Reads in February
Toni Anderson

http://www.toniandersonauthor.com/
Contests
Toni Anderson's Cold Justice (r) Giveaway!

Social Media:
BLOG

Toni Anderson writes gritty, sexy, FBI Romantic Thrillers, and is a New York Times and a USA Today bestselling author. Her books have won the Daphne du Maurier Award for Excellence in Mystery and Suspense, Readers' Choice, Aspen Gold, Book Buyers' Best, Golden Quill, National Excellence in Story Telling (NEST) Contest, and National Excellence in Romance Fiction awards. She's been a finalist in both the Vivian Contest and the RITA. Her books have been translated into five different languages.
Best known for her "COLD JUSTICE®" novels, perhaps it's not surprising to discover Toni lives in one of the most extreme climates on earth—Manitoba, Canada. Formerly a Marine Biologist (PhD), she still misses the ocean. Her greatest achievements include raising two kids, mastering the Tokyo subway, climbing Ben Lomond, snorkeling the Great Barrier Reef, and surviving eighteen (and counting) Winnipeg winters.
Toni loves to travel for research and was lucky enough to visit the Strategic Information and Operations Center inside FBI Headquarters in Washington, D.C. She also got to shove another car off the road during pursuit training at the Writer's Police Academy in Wisconsin. She hopes not to get arrested for her Google searches.
Log In to see more information about Toni Anderson
Log in or register now!
Series
Cold Justice | Cold Justice - The Negotiators | Cold Justice – Most Wanted
Books:
Cold Snap, July 2023
Cold Justice® - Most Wanted #3
e-Book
Cold Deceit, December 2022
Cold Justice – Most Wanted #2
Paperback / e-Book / audiobook
Cold Silence, June 2022
Cold Justice - Most Wanted #1
Paperback / e-Book
Cold as Ice, October 2021
Cold Justice - The Negotiators #5
e-Book / audiobook
Cold Cruel Kiss, February 2021
Cold Justice - The Negotiators #4
Paperback / e-Book
Cold Wicked Lies, June 2020
Cold Justice - The Negotiators #3
Paperback / e-Book
Colder Than Sin, November 2019
Cold Justice - The Negotiators #2
Paperback / e-Book
Cold & Deadly, February 2019
Cold Justice - The Negotiators #1
Paperback / e-Book
Cold Blooded, June 2018
Cold Justice #10
e-Book / audiobook
A Cold Dark Promise, November 2017
Cold Justice #9
e-Book / audiobook
Cold Malice, September 2017
Cold Justice #8
Audio CD / e-Book / audiobook
Cold Secrets, February 2017
Cold Justice #7
e-Book / audiobook
Cold Hearted, June 2016
Cold Justice #6
e-Book / audiobook
Cold in the Shadows, December 2015
Cold Justice #5
e-Book / audiobook
Cold Fear, June 2015
Cold Justice #4
e-Book / audiobook
Her Risk to Take, December 2014
Hardcover / e-Book
Cold Light of Day, November 2014
Cold Justice #3
e-Book / audiobook
Cold Pursuit, June 2014
Cold Justice #2
Paperback / e-Book
A Cold Dark Place, April 2014
Cold Justice #1
Paperback / e-Book
Her Last Chance, January 2014
Paperback / e-Book
Dangerous Attraction, November 2013
Boxed Set
e-Book (reprint)
Dark Waters, August 2013
Paperback / e-Book
The Killing Game, April 2013
Paperback / e-Book
Dangerous Waters, November 2012
Paperback / e-Book
Edge of Survival, January 2011
e-Book
Storm Warning, October 2010
e-Book
Sea Of Suspicion, June 2010
e-Book
Her Sanctuary, March 2009
e-Book