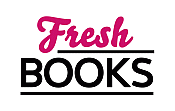 May Books for you!
Sandra Brown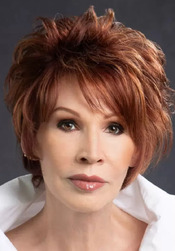 Blogging at Fresh Fiction
New for Suspense Lovers: Excerpt from Sandra Brown's BREATH OF SCANDAL
March 27, 2015
#1 New York Times bestselling author Sandra Brown delivers a smoldering tale of love, betrayal Read More...
Sandi Shilhanek | What Do You Think Makes A Book A Historical
December 13, 2009
This week I have been reading Rainwater by Read More...
Sandra Brown | HOW TO QUICKLY MAKE A BOOK TRAILER
November 6, 2009
Once upon a time the only place you saw movie trailers was in your local theater, shortly before the movie started. These days, all you Read More...
Sandra Brown | Jay Burgess is dead.
August 12, 2008
Jay, who, you ask? Jay Burgess, one of the main characters in my new novel, SMOKE Read More...
Sandra Brown is the author of more than 50 New York Times bestsellers, including CHILL FACTOR (2005), WHITE HOT (2004), HELLO, DARKNESS (2003), THE CRUSH (2002), ENVY (2001), THE SWITCH (2000), THE ALIBI (1999), UNSPEAKABLE (1998), and FAT TUESDAY (1997), all of which have been positioned in the top five spots.
Brown began her writing career in 1981 and since then has published 65 novels. Her books have been translated into 30 languages, and there are presently 70 million copies of her books in print worldwide. Her 1992 novel FRENCH SILK was made into an ABC-TV movie.
A lifelong Texan, Sandra Brown was born in Waco and raised in Ft. Worth. Before embarking on her writing career, she worked as a model at the Dallas Apparel Mart, and in television, including weathercasting for WFAA-TV in Dallas, and feature reporting on the nationally syndicated program "PM Magazine."
Awards and commendations include the American Business Women's Association's Distinguished Circle of Success, B'nai B'rith's Distinguished Literary Achievement Award, the A. C. Greene Award and the Romance Writers of America's Lifetime Achievement Award. She is a member of Author's Guild, Mystery Writers of America, International Association of Crime Writers, Novelists, Inc. and Literacy Partners.
She is married to Michael Brown, a former television anchorman who recently produced the award winning documentary film DUST TO DUST. They live in Arlington, Texas.
Interviews for Sandra Brown
Fresh Interview | Sandra Brown on MEAN STREAK: Love, Deceit, and Survival
Mean Streak
February 10, 2015
Log In to see more information about Sandra Brown
Log in or register now!
Series
Books:
Out of Nowhere, August 2023
Hardcover
Tomorrow's Promise, July 2023
Mass Market Paperback
Overkill, April 2023
Paperback / e-Book
Two Alone, April 2023
Mass Market Paperback / e-Book
Blind Tiger, November 2022
Mass Market Paperback / e-Book
Overkill, August 2022
Hardcover / e-Book / audiobook
Blind Tiger, April 2022
Paperback / e-Book
Blind Tiger, August 2021
Hardcover / e-Book / audiobook
Thick as Thieves, August 2021
Mass Market Paperback / e-Book
White Hot, December 2020
Mass Market Paperback / e-Book
Thick as Thieves, September 2020
Hardcover / e-Book
Outfox, August 2020
Mass Market Paperback / e-Book (reprint)
Outfox, February 2020
Paperback / e-Book (reprint)
Outfox, August 2019
Hardcover / e-Book
Tailspin, July 2019
Mass Market Paperback / e-Book (reprint)
Tailspin, February 2019
Trade Size / e-Book (reprint)
The Switch, December 2018
Paperback / e-Book (reprint)
Rainwater, December 2018
Trade Size / e-Book (reprint)
Tailspin, August 2018
Hardcover / e-Book
Seeing Red, July 2018
Mass Market Paperback / e-Book (reprint)
Fat Tuesday, April 2018
Mass Market Paperback / e-Book (reprint)
Sting, August 2017
Mass Market Paperback
Seeing Red, August 2017
Hardcover / e-Book
Tomorrow's Promise & Above and Beyond, June 2017
Mass Market Paperback (reprint)
Sting, February 2017
Paperback / e-Book (reprint)
Unspeakable, November 2016
Mass Market Paperback
Sting, August 2016
Hardcover / e-Book
The Witness, April 2016
Paperback / e-Book (reprint)
Friction, February 2016
Paperback / e-Book (reprint)
The Alibi, November 2015
Paperback / e-Book
Mean Streak, August 2015
Mass Market Paperback / e-Book (reprint)
Friction, August 2015
Hardcover / e-Book
Breath of Scandal, April 2015
Mass Market Paperback / e-Book (reprint)
Mean Streak, February 2015
Paperback / e-Book (reprint)
A Treasure Worth Seeking, December 2014
e-Book (reprint)
Love Beyond Reason, December 2014
e-Book (reprint)
Mean Streak, August 2014
Hardcover / e-Book
Eloquent Silence, May 2014
e-Book (reprint)
Love's Encore, May 2014
e-Book (reprint)
Deadline, February 2014
Trade Size / e-Book (reprint)
French Silk, December 2013
Trade Size / e-Book (reprint)
Deadline, October 2013
Hardcover / e-Book
The Switch, September 2013
e-Book (reprint)
The Alibi, September 2013
e-Book (reprint)
Envy, August 2013
e-Book (reprint)
Envy, August 2013
Mass Market Paperback / e-Book (reprint)
Standoff, May 2013
Mass Market Paperback / e-Book (reprint)
Love is Murder, March 2013
Thriller #3
Paperback / e-Book (reprint)
Low Pressure, September 2012
Hardcover / e-Book
No Rest For The Dead, July 2012
Paperback / e-Book
Lethal, July 2012
Mass Market Paperback / e-Book (reprint)
Love Is Murder, June 2012
Hardcover / e-Book
Slow Heat In Heaven, March 2012
Mass Market Paperback / e-Book (reprint)
Lethal, February 2012
Trade Size / e-Book (reprint)
Lethal, October 2011
Hardcover / e-Book
Tough Customer, June 2011
Paperback (reprint)
A Secret Splendor & Above and Beyond, April 2011
Trade Size (reprint)
No Rest For The Dead, April 2011
Hardcover
The Texas! Trilogy, March 2011
Paperback (reprint)
Texas! Sage, January 2011
Tyler Family #3
Hardcover (reprint)
Rainwater, December 2010
Mass Market Paperback
Tough Customer, August 2010
Hardcover
Smash Cut, July 2010
Tall (reprint)
Texas! Chase, January 2010
Hardcover (reprint)
Texas! Lucky, November 2009
Texas #1
Paperback (reprint)
Rainwater, November 2009
Hardcover
Smash Cut, August 2009
Hardcover
Smoke Screen, July 2009
Paperback (reprint)
Tomorrow's Promise, October 2008
Hardcover (reprint)
Smoke Screen, August 2008
Hardcover
Play Dirty, August 2008
Paperback (reprint)
A Whole New Light, December 2007
Hardcover
Temperatures Rising, November 2007
Mass Market Paperback (reprint)
Ricochet, August 2007
Paperback (reprint)
Play Dirty, August 2007
Hardcover
Two Alone, March 2007
Hardcover (reprint)
Temperatures Rising, November 2006
Hardcover
The Alibi, November 2006
Paperback (reprint)
Long Time Coming, August 2006
Paperback (reprint)
Ricochet, August 2006
Hardcover
Chill Factor, July 2006
Paperback (reprint)
A Secret Splendor, March 2006
Hardcover
Long Time Coming, December 2005
Hardcover
Chill Factor, August 2005
Hardcover
White Hot, July 2005
Paperback (reprint)
Words of Silk, April 2005
Paperback (reprint)
Treasure Worth Seeking, April 2005
Paperback (reprint)
Love's Encore, April 2005
Paperback / e-Book (reprint)
Love Beyond Reason, April 2005
Paperback (reprint)
Eloquent Silence, April 2005
Paperback (reprint)
Temptation's Kiss, April 2005
Paperback (reprint)
Tempest in Eden, April 2005
Paperback (reprint)
Led Astray, March 2005
Hardcover (reprint)
Demon Rumm, December 2004
Hardcover (reprint)
Sunny Chandler's Return, November 2004
Paperback (reprint)
Best Kept Secrets, September 2004
Paperback / e-Book (reprint)
White Hot, August 2004
Hardcover
Hello, Darkness, July 2004
Paperback
Not Even for Love, April 2004
Paperback
Above and Beyond, March 2004
Hardcover (reprint)
The Rana Look, December 2003
Paperback (reprint)
The Crush, August 2003
Paperback (reprint)
A Kiss Remembered, March 2003
Paperback (reprint)
Thursday's Child, October 2002
Paperback (reprint)
Envy, July 2002
Paperback (reprint)
Seduction by Design, March 2002
Paperback (reprint)
Riley in the Morning, November 2001
Paperback (reprint)
The Switch, August 2001
Paperback (reprint)
Standoff, April 2001
Paperback / e-Book (reprint)
Fat Tuesday, June 1998
Mass Market Paperback
Dangerous Men And Adventurous Women: Romance Writers On The Appeal Of The Romance, June 1996
Mass Market Paperback (reprint)
Charade, July 1995
Mass Market Paperback
A Whole New Light, July 1992
Paperback
Texas! Sage, February 1992
Texas #3
Paperback
Breath Of Scandal, July 1991
Mass Market Paperback / e-Book
Mirror Image, June 1990
Mass Market Paperback / e-Book

Videos
Click Title to Play
Rainwater
Lethal