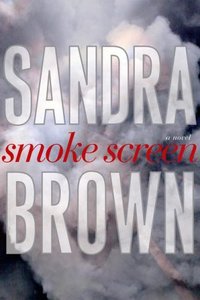 Purchase
When keeping a secret is do or die.
Simon & Schuster
August 2008
On Sale: August 12, 2008
Featuring: Britt Shelley; Raley Gannon; Jay Burgess
416 pages
ISBN: 1416563067
EAN: 9781416563068
Hardcover
Add to Wish List

Suspense | Thriller | Thriller Crime
New York Times bestselling author Sandra Brown returns with a tale of corruption and betrayal, revenge and reversal - where friends become foes, and heroes become criminals in the ultimate abuse of power.
When newswoman Britt Shelley wakes up to find herself in bed with Jay Burgess, a rising star detective in the Charleston PD, she remembers nothing of how she got there...or of how Jay wound up dead.
Handsome and hard-partying, Jay was a hero of the disastrous fire that five years earlier had destroyed Charleston's police headquarters. The blaze left seven people dead, but the death toll would have been much higher if not for the bravery of Jay and three other city officials who risked their lives to lead others to safety.
Firefighter Raley Gannon, Jay's lifelong friend, was off-duty that day. Though he might not have been a front-line hero, he was assigned to lead the investigation into the cause of the fire. It was an investigation he never got to complete. Because on one calamitous night, Raley's world was shattered.
Scandalized, wronged by the people he trusted most, Raley was forced to surrender the woman he loved and the work to which he'd dedicated his life. For five years his resentment against the men who exploited their hero status to further their careers -- and ruin his -- had festered, but he was helpless to set things right.
That changes when he learns of Jay Burgess's shocking death and Britt Shelley's claim that she has no memory of her night with him. As the investigation into Jay's death intensifies, and suspicion against Britt Shelley mounts, Raley realizes that the newswoman, Jay's last sexual conquest, might be his only chance to get personal vindication -- and justice for the seven victims of the police station fire.
But there are powerful men who don't want to address unanswered questions about the fire and who will go to any lengths to protect their reputations. As Raley and Britt discover more about what happened that fateful day, the more perilous their situation becomes, until they're not only chasing after the truth but running for their lives.
Friends are exposed as foes, heroes take on the taint of criminals, and no one can be trusted completely. A tale about audacious corruption -- and those with the courage to expose it -- Smoke Screen is Sandra Brown's most searing and intense novel yet.
Comments
18 comments posted.
Re: Smoke Screen

I'm a huge fan of Sandra Brown. I'm in the process of collecting her books. I have twenty and counting. I just brought my copy of Smoke Screen and can not wait to dig in. Although I have to warn you I almost always figure out who the villian is within the first couple of chapters. So even if you've saved that part for last, you can't fool me. I'm just that good.
(Elizabeth Williams 7:44am August 16, 2008)
Hi Sandi, 2 great authors mentioned. I have become a bit more cautious in trying to add every book of a newly discovered author. BUT... yes I used to feel the need to try to collect all the back list. Now, I know I just will never be able to get to all of them so I try to either go back to one or 2 or just proceed onwards. -- Pam who has refined her glomming to a more manageable habit ... most of the time
(Pam Nolan 10:55am January 11, 2009)
If I find a "new to me" author that is excellent I have to read more than one book before I start the search. If at the end of that second or third book the writing is consistently good then look out! It becomes a major project for me to have every book she's written and like you if I don't finish them all at one time they're in the pile where I can get my fix when necessary.

Sandra Brown is an author where I've had her books from day one and the few that I missed have been reprinted and now I have all the ones I want. LaVryle Spencer like you I discovered later, but I didn't want her entire backlist since I was only interested in reading certain books by her.

Livia
(Livia Holton 11:08am January 11, 2009)
I am the backlist queen. When I discover a new to me author, I try to visit their website and get a list of all their books. I will then either order them from the library or hunt them down.
I love visiting UBS, Library Sales, and my local Salvation Army. I usually will find some books from the authors I am trying to collect.

Lissa
(Lissa Oehlberg 11:36am January 11, 2009)
I am a cautious reader. So if I like a book by a new author I look at their back list to try another one that appeals to me. If I like that I try another.

You mentioned Sandra Brown, I like her writing and have read most if not all of her books. Well when Play Dirty came out I thought I really have no desire to read about this subject BUT I have liked all her others so I decided to start to read it. I LOVED it. It is really an awesome read.
(Joyce Mandle 11:36am January 11, 2009)
Looking for backlists on new-to-me authors is something I let my daughters do when they ask what I want for my..birthday...mother's day...etc. I discovered J. A. Jance when I was sent a book by her for review on Fresh Fiction. Man, I fell in love with the hero in the series and started on the back list. Think I have all of them now, courtesy of my girls, including her new series.

Yes, when I discover a new author, and I connect with her/him, I definitely want the back list. Now, if I could just find the time to read them!
(Betty Cox 1:00pm January 11, 2009)
Well I am like if it's a series by a new author then I have to read every book in that series before I move on. As for non-series I don't know yet I know with Danielle Steel and other favorite of mine I either have to buy it or get on the hold list at the library. Sandra Brown is one of my favorites too.
(Maggie Roso 1:00pm January 11, 2009)
When I got into reading all the British historicals I discovered so many wonderful authors that I totally glommed their backlists, some I recall are Mary Jo Putney, Barbara Metzger, Mary Balogh, etc.. I'm still sometimes discovering older titles by them that I had missed. I love it. Since lately it seems fewer new historicals being released I depend on backlists to feed my addiction!!
(Shauna George 1:49pm January 11, 2009)
I enjoy trying new author's books. Often, I've found one that has been very impressive. Of course, there have been some I would never read again. However, if I didn't try new authors, I might miss out on some great reads!
(LuAnn Morgan 2:01pm January 11, 2009)
I've glommed almost every new author I've discovered in the last ten years. Some of the more prominent ones were Sharon Sala, Susan Mallery, Diana Palmer, Sherrilyn Kenyon, Laurell Hamilton, Dee Henderson and most recently Robyn Carr.
(Tina Sporer 2:14pm January 11, 2009)
This is a really good question.
The only author I've just had to get everything she's ever written is Linda Howard. I read one book by her and had to have them all!
(Janet Lewis 3:24pm January 11, 2009)
Yes, there are authors I just have to
have. Julie Garwood was the very first
romance author I ever read and I had
to have all her books. Got a little upset
when she left her historicals to do
modern FBI, but couldn't stay mad
long. Janet Chapman, Karen Moning,
Kathy Reichs, Julia Spencer-Fleming,
Julie Kenner, and a few series from
Catherine Coulter and Nora Roberts
are also keepers. There are lots of
other authors that are must have's, but
I'm forcing myself not to hold on to
them. I work at a small county library,
so I have access to all the books I
need, plus I do a lot of the purchasing,
so if I find a new author, I just make
sure to order them and look for all the
backlist titles. There are still backlists
of so many authors I'm trying to work
my way through. Then of course there
are the authors I'm just now
discovering. There are still boxes of
books here at the house that must be
read before they go to the library. As
the saying goes "So many books, so
little tome."
(Patricia Barraclough 4:38pm January 11, 2009)
Discovering a new author can lead me on a search for the backlist. Often times I discover that a book is part of a series or a connected book then I need all of them! I hate starting a book to find out I'm in the middle of a series. Since I love connected/series books I'm sorta anal about reading them starting with book 1!!!
I've seen lots of good things about Robyn Carr's Virgin River series and I am getting one free so am going to be on the hunt for the books that come before. I have a feeling I'm going to enjoy her books.
(Donna McClure 4:59pm January 11, 2009)
Whenever I find a new author that I just love I tend to search their backlist for other books. Just depends on how long this author has been around before I discovered her.
(Debbie Beverley 6:41pm January 11, 2009)
Well, I only have full collections for 2 authors - Nora Roberts and Agatha Christie. But, if I discover a new author, and its a series, then yeah, I have to have all of the series. I was lucky in that I discovered new-to-me's by listening to audios, which was awesome as then I didn't have to buy them, and it didn't take away from my regular reading time. Of course, I now pick up new stuff from said authors, as the new books aren't usually available for awhile at my library. So, alas, my tbr pile still grow.
(Amanda Reeder-erdly 10:12pm January 11, 2009)
When I discover a author I have not read before I go to Amazon or Barnes and Noble to look for the backlist. If the author has a website I frequently visit the site to read the blurbs over and over. Envy was my first Sandra Brown read and I have been reading her ever since.
(Ronica Rainge 8:46am January 12, 2009)
Hey Sandi!

I will buy backlist books if they interest me. I don't glom them without checking them out completely.

Great blog, as always!
(Laurie Damron 8:12pm January 12, 2009)

(Kimberly Shrader 12:51pm August 18, 2013)
Registered users may leave comments.
Log in or register now!