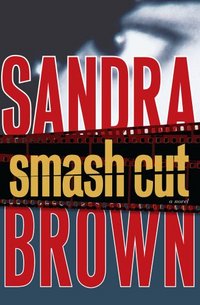 Purchase
Simon & Schuster
August 2009
On Sale: August 11, 2009
384 pages
ISBN: 1416563083
EAN: 9781416563082
Hardcover
Add to Wish List

THE PRINCIPALS
Paul Wheeler. CEO of the Wheeler Enterprises empire. At age fifty-two, he's a pillar of Atlanta society and a brilliant businessman. But Paul is out of the picture even before the opening credits -- shot dead during an armed robbery.
Julie Rutledge. A savvy, cultured, and attractive Southern woman, seasoned by a stint of study and romance in Paris. She owns the city's most successful and sophisticated art gallery on Peachtree Street. She was also Paul Wheeler's weekly companion at the hotel where he was murdered and was hand in hand with him at the time of his death.
Derek Mitchell. A defense lawyer of renown. Successful, handsome, and despised by the Atlanta PD for his courtroom victories, he goes to the mat to make a case for every client - and headlines for himself. A guilty verdict is not an option. Yet he's not entirely without a conscience, as proven when his life takes a terrible turn toward the cinematic.
Creighton Wheeler. The prodigal nephew of Paul. With movie-star looks and guileless blue eyes, the twenty-eight-year-old playboy has a penchant for call girls, fast cars, and designer clothes. But his passion is movies. He studies them, quotes them...and lives them. Even those closest to Creighton can't be sure when he exits reality and enters the fantasy world of films.
STORYBOARD
The murder of Paul Wheeler has all the elements of a blockbuster: family rivalries, incalculable wealth, and a prominent man dying in the arms of his beautiful mistress. It's a case that could earn Derek Mitchell even greater star power. When the Wheeler family approaches him about defending Creighton for his uncle's murder -- even before he's charged -- he jumps at the chance.
But Derek soon discovers that Julie will stop at nothing to secure justice for Paul -- and that includes preventing Derek from defending Creighton. Infuriated, Derek realizes that his hands have been tied in a way that could not only cost him the case, but ruin his entire career.
Although Creighton has a rock-solid alibi, Julie is convinced that he is responsible for Paul's murder. But the homicide detectives have another theory. Caught in several lies, and keeping secrets from Derek and the police, Julie is suspected of casting blame on Creighton to cover her own crime. Meanwhile, Derek fears he's once again being duped...yet he burns with jealousy when he thinks of Julie with her late lover.
But the more Derek learns about Creighton and his darker side, the more he doubts the young man's innocence.
And hiding in a squalid motel under an assumed name is the one man, a career criminal, a killer, who knows the truth.
The clock ticks down toward a shocking ending as Derek and Julie seek to learn whether Creighton's fascination with movie murders is merely a bizarre hobby or depravity. Has he begun reenacting cinema's goriest scenes...and, if so, who will be his unwitting costars? They won't know until the final SMASH CUT.
From "masterful storyteller" Sandra Brown (USA Today) comes this thrilling new novel full of jarring twists and breathless suspense that will have you on the edge of your seat.
Comments
37 comments posted.
Re: Smash Cut

I'm a re-reader, but it is hard. Haven't
done it in a while because my TBR pile
has gotten so large. Sometimes when
I go back to favorite books, I'll read
just the scenes I really liked.
One good reason to re-read a good
book: when a book really grabs us, we
read through it in a day or too (if we
are lucky and don't need sleep). I've
found the second time I read a book I
love, I pick up details I missed the first
time in my rush to find out what
happened. The book ends up being
better the second time around. I'll
also read a book, then listen to it in
audio form. That often adds a
different dimension to it. I enjoyed
Nora Roberts' CIRCLE TRILOGY when I
read it. The book on CD is excellently
done and I enjoyed the books more
listening to them.
(Patricia Barraclough 1:25am August 16, 2009)
I would hesitate to call myself a big collector(my husband disagrees!),but there are certain books that are like comfort food. If I've had an illness or as your friend was, in "great stress mode", an "old friend book favorite" helps to get me through. I too am like you keeping books that I enjoyed yet never getting back to reread them. I do pass on books to family & friends & get a little "dippy" when I can't find a favorite while I'm sure the person who I loaned it to has lost it! To my red face, the books are returned with appreciation & I get the honor of having introduced a new author to friends & family. And Yes, I do re buy one if it can't be found. What else can I say..I come from a long line of "book worms"!
(Jean Merriott 1:59am August 16, 2009)
So far I haven't re-read any books as my TBR pile is pretty full right now. If I have won a book I try to read it first, so that I can let the author know how much I liked it! I keep my autographed books, but I give the other books I've read to friends and family to read.
(JoAnn White 9:17am August 16, 2009)
I reread all of the time -series for when a new book comes out-out of money I reread-and just because i would love to visit some old friends in a fav book-and sometimes when u reread you pick up something you missed.
(Audra Holtwick 9:23am August 16, 2009)
I tend to read and re-read the Dragonlance series.... it gets me every time.
(Freda Mans-Labianca 11:14am August 16, 2009)
I am a re-reader, and have several books that I have read multiple times. But I am actively trying to decrease the number on my shelves because I am totally overwhelmed with books that I have never read. I keep telling myself that I can probably find them in the library or on used book sites if I find myself wanting one of them again, but keeping books is a really hard habit to break!
(Cindy Gowett 11:29am August 16, 2009)
I don't generally re-read an entire book. But I will pull a book from my keeper shelf to go back to a particular favorite scene. And sometimes I have been known to get sucked into reading the whole book after I re-read the scene.(SEP's Dream a Little Dream and Hot Shot have both caught me more than once). Not often though, because I am a slow reader and a whole book is a huge investment in time.
(Teresa Bodwell 12:01pm August 16, 2009)
I am definitely a re-reader; if I enjoy a book I'll keep it for those days when I want my feel good reading. I do give away those I won't be re-reading to friends and to organizations. I also have usually an extensive TBR pile.
(Diane Sadler 1:21pm August 16, 2009)
I am a recent convert into the 're-read' clan. I didn't re-read simply for the fact that, like others, my TBR stack was impossibly huge. However, I found that reading a loved book again does wonders for stress levels! I agree with the person earlier that called such books 'comfort foods'.
Of course, this just means my TBR stack gets bigger and bigger.
(Kara Conrad 3:40pm August 16, 2009)
I'm a big re-reader. I've got quite a few books that made a lasting impression on me and I will pull them back out and read them or a scene that I particularly liked. Lots of times, I'm not of a mind set for anything in my TBR stack when I want to read something, so I'll pull out an old friend and re-read it. Then I can move on to the new books. Jennifer Crusie, Susan Donovan, Jane Green and Robyn Carr are authors I go back and re-read over and over.
(Jill Hayden 6:22pm August 16, 2009)
I tend to keep books that I really like and may become a re-read. I also keep all my nonfiction books unless I really dislike the authors view.I re-read to enjoy the characters I may have grown attached to or because the story really gripped me. Sometimes if a book moves me I will re-reaad just to see if it has the same impact. The book I re-read the most was Stephen King's The Stand. I have read it four times, or Maybe it is Gone with the Wind, I forgot how many times read it, but each time I do I am hopeful the outcome will be different:)
(Sari Nichols 8:02pm August 16, 2009)
I have a "keeper shelf" or two but I confess, I really don't re-read. I loan my keepers out from time to time. I think I keep them just in case
there comes a day when I've read all my TBR books, I'll have some favorites to re-read. Recently, I bought Robyn Carr's first four books in
the Virgin River series for my Kindle. I've already bought, read and given away the paper back versions. I just wanted to have them on the
Kindle in case I want to re-read someday. How crazy is that?!!
(Mary Hundley 8:07pm August 16, 2009)
I re-read and I know it doesn't make sense, especially since I have a TBR mountain. But then, who said I made sense? *g* That seems a whole lot like work to me. Making sense that is.
(Erin Suitor 8:12pm August 16, 2009)
Well, I keep books but I don't reread them either, not if I can help it.

I'll admit, there was a point in my life when I was suffering from CO poisoning and it made remembering anything that wasn't in my long-term memory impossible, so, after getting healthy, I discovered that I have reread books because I honestly couldn't remember what the heck I read.

I keep books because I will pass them on and I usually try to get those of my favorite authors, that are too think to borrow from the library, and that are out of print, if I can get them cheap enough.

I will admit, if I find a really, really good audio presentation of a book, I will listen to it more than once, like Mystique by Amanda Quick or the Patricia Cornwell novels.

I also kept all of the books I read as a youth in the hopes of borrowing them to my nieces and nephews, but, sadly, that hasn't happened yet.

I love books and I love how they feel. I do like the idea of eBooks, but I like being able to hold a book and flip its pages as I read. There's just something about the feel of paper!
(Carrie Hinkel-Gill 8:30pm August 16, 2009)
Yes, I am a keeper & yes, I do re-read. However, the last few years since I joined Harlequins Challenge I haven't re-read much. Re-reading is like comfort food or an old friend that is always there when you need them. I have read Nora Roberts MacGregor series several times as I have The Donovan Legacy, The MacKade Brothers and the Night Tales. There is something about each of those series that seriously "speak" to me! There are other authors I have also re-read but right at the moment my little brain is drawing a blank.
When I moved last year it forced me into reducing my keepers and I need to do more weeding out as I just do not have room to keep as much. I do try to weed out from time to time as after awhile I know I will probably not reread those books. So far I have kept the books I have received that are signed. Those are all special.
I can't think of a reason to persuade you to re-read, it is strictly an individual choice of each reader.
Sandi, you always come up with such good topics. I enjoy the Sunday blog. Thanks.
(Donna McClure 8:46pm August 16, 2009)
For the most part I am not a rereader. I've tried it twice and both times the books failed to remind me why I kept them in the first place. I have a keeper shelf that gets switched out from time to time. When I take a book out of it's "keeper spot" to give away, I feel like a better person...hoping someone, somewhere will find the same magic I did when I read it.
(Cindy Ferrell 9:05pm August 16, 2009)
I used to be a huge keeper of everything I've ever read, but have found books take up way too much space; space I nolonger have to spare. So now I have trained myself to keep only those books which are part of a series. As for re-reading, haven't ever done that unless it was by accident. I find that once I know the how's and why's of a story it takes all the fun out of reading it again because I have that information. See, for me, getting to those points of a story are it for me. I truly get into the stories that I am reading that I find myself laughing...getting mad or even crying, so ya no re-reading for me. I like the surprises the ups and downs bring when reading a story.
(Geraldine Marchewka 9:49pm August 16, 2009)
I used to keep alot of books and also used to re-read, but with the size of my current TBR, I no longer do that.
(Yvonne Hering 10:16pm August 16, 2009)
I wouldn't consider myself a "re-reader" per se but, I have books that are "keepers." These are books that I enjoyed immensely and that I intend to read again, someday. This is actually how I got started reading romances; I read some books that I absolutely loved back in the 80's and re-read them a few times too. These books came with me when I moved to Florida after my divorce and have a special place separate from my TBR pile. Over the years, I have added to this pile of books, most recently with "Mastered by Love," by Stephanie Laurens. My original book in this select pile is "Pride and Prejudice" by Jane Austen (I've had to replace that book because the print is now too small,lol). Yes, I do intend to re-read these books someday but, when.........
(Trudy Miner 10:21pm August 16, 2009)
A few books are re-readers and I tend to pass them along to friends. I do have quite a supply, sometimes buying the same book twice because it looks so inviting. Then I nod and realize OK my eyes got bigger than my common sense. I have a few first editions and vintage books on one shelf in the built-in bookcases in the living room.
(Alyson Widen 10:46pm August 16, 2009)
When the number of books available was still relatively limited, I used to do a lot of rereading--and still do that for some books, though it might just be the "good" parts.

I have assembled a huge library as a result. I list all my books and discovered recently that I've read about 40% of the ones listed. This also includes books that I've borrowed from libraries and friends. So I have about 60% left to read.

I'm really not sure why I'm such a book hoarder, except that I qualify as a pack rat of all sorts of things which might be of "historical" interest for me or others.

Maybe the books are my substitute for the family that I don't have. lol
(Sigrun Schulz 11:48pm August 16, 2009)
I don't like to reread books, but if I accidentally pick one up that I've read I will finish it. As to keeping books. I don't recall ever throwing one away. I have given some to military people or when I was working donated some to the ship's library, but generally I have most of the books I have ever purchased.

Ray
(Ray Getzinger 11:52pm August 16, 2009)
I keep the books that I really, really enjoy, mostly by favorite authors who write seriels. As for re-reads, I find myself re-reading books that I've bought that turn out to be re-issues of books that I've already read before, maybe even years before but I don't realize it until I've started to read the books. Does that make any sense??
(Debbie Beverley 12:49pm August 17, 2009)
I am a very strange when it
comes to re-reads. Mostly I
will re-read and keep a series
book. but every now and then
a book will just tug at
something in me, and I will
keep it and turn back to it
for no reason other than I
want that special feeling back
for a minute or two. Usually
they are little Harlequins or
something like that that I can
read in a day or less. I am
reading a series right now
that are defiantly not
keepers, but are great for one
time through.
(Melissa Tackett 4:54am August 17, 2009)
I re-read. I have about 10 books that I have re-read a few times. Sometimes it's nice to sit down an read an old friend.

Terri RI
(Terri Heywood 6:59am August 17, 2009)
My bookshelf sounds exactly like yours. I am not usually a re-reader but there are some books I would like to visit again because it was a really long time ago that I read them and remember I really liked them. I hardly ever keep books, contributing ones I bought and read to either the local libraries or to friends that I know will appreciate them. I only keep a few select, and autographed ones, like you. If a friend raved about a book I already read and got rid of, I would probably ask to peruse her copy to remind myself of the story. But I would not seek out another copy. If the book had been really that good, I would have kept it. It has to be an exceptional book for me to keep it, one that touchs me on a personal level, one that was extremely entertaining or one I want to keep for reference. And some old classics.
(Patricia Reed 9:15am August 17, 2009)
Good topic, as usual, Sandi. :-)

I am a keeper, and a re-reader. I plan, someday, to donate my whole library of Love Inspired books to our church library. "Someday" may never come. . .

I have my favorites, like some of the others, that I re-read many times. Whoever called them "comfort food" hit it right on the button!

As to ways to inspire others to keep and re-read, I have no idea. It's either in you or it isn't. Not having space wouldn't deter me -- I have stacks of books everywhere in my house, even the bathroom. . .

My TBR pile is more like a whole range of mountains.
(Donna Breitkreuz 1:46pm August 17, 2009)
Yes, Debbie it does, because sometimes, the re-issues have been given a new title, cover as well as author name and unless you pay really close attention, some of those duplicates might sneak through!

Carrie
(Carrie Hinkel-Gill 1:47pm August 17, 2009)
I keep very few books. I don't have time to re-read them. There are too many out there I haven't read, and like Sandi, I'm not a fast reader.
The only time I do a reread is for an author's bb I'm on. I do keep everything she writes, as she's my favorite author.
(Janet Lewis 2:52pm August 17, 2009)
I'm not a fast reader too. And I like buying my books and keeping them. I cover and take care of them like treasures and I really don't like lending them away. (I can be selfish with them). I don't re-read a whole book except when I was addicted with breaking dawn but i was so over it long ago. Sometimes I re-read only the parts that I like in a book then that's it.
(Karen Claire Celestino 3:18pm August 17, 2009)
Sometimes when I am upset I will re-read one of my favorite books. I keep some books because I enjoyed them so much that I can't bear to part with them.
(Joyce Mandle 6:44pm August 17, 2009)
Re-reads are a comfort zone/referance zone for me. I re-read because I love the way the story made/makes me feel. I also re-read in anticiation of the next book in a series. Keepers go into two categories, I love/loved/will love everything about the book and/or it's a series! I know, I know, the term TSTL comes to mind but I just gotta know what's next.........
(Maria Dominguez 1:07pm August 18, 2009)
Sorry to be late again, Sandi! Fun topic. I have dozens of books that I re-read. I've been culling my bookcases of those books that I'll never read again and have been a little surprised at how many I'm just not ready to part with.
(Laurie Damron 1:40pm August 18, 2009)
My dh doesn't understand my need to keep books I've read, when I have so many I haven't. Books never go bad. I can pick it up in 20 years, and it will still be good. And by then, I'll probably won't remember it!

Then, I said - Why buy a movie? If you've seen it once, do you need to watch it again? But yet, I've met very few people who've only watched movies once. How many of us have watched a fav movie over and over? Same as a book. If you love it, why not read it again?

Of course, I don't re-read much at the the moment. That tbr mountain keeps getting bigger. I re-read a ton as a teenager and in my early 20's (before children). Just nothing like turning to an old friend!
(Amanda Reeder-erdly 12:26pm August 20, 2009)
There are some books that I will go back and read again, but I always try to read new books first.

Mostly the books I re-read are books that are part of a series, and I want to re-read them so I can refresh my memory or what happend.

I am really getting into the habit of getting rid of books, that I don't think I will read again.

In fact, I have started selling my books.

I don't know if we are allowed to advertise here, but if anyone is interested in where my books are at, please feel free to send me an e-mail at crzybabe20@yahoo.com

I love reading your posts Sandi. I don't read them as much as I would like to, cause I am not online much anymore.
(Michelle Sauer 2:59pm August 20, 2009)
I am not a re-reader by nature, however there are a few exceptions to that over all rule. I will re-read A WALK TO
REMEMBER by Nicholas Sparks because this book will always make me cry and in the most wonderful of ways. And I have
re-read the entire Harry Potter series a minimum of 3 times each book, some books have been re-read more often, but
that is because they have been released longer. I am currently working my way through that series again as I just
finished up HARRY POTTER AND THE SORCEROR'S STONE on audio. I love Jim Dale.
(Meredith Link 10:26pm August 20, 2009)
I'm with you Sandi on the rereads I don't normally do rereads. But I had just read Hot Pursuit by Suzanne Brockmann, some of the characters were talking about what had happened in K-stan. Which took place in Suz's book Over the Edge. So I started rereading it. It was a long time ago that I read it. But I normally don't do this because I have tons of books in my TBR pile. And keeping books I very bad about that too. If it is a series I keep them.
(Lynn McCrea 4:56pm August 23, 2009)
Registered users may leave comments.
Log in or register now!