Marie Bostwick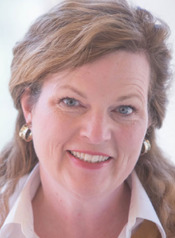 Social Media:
BLOG
INSTAGRAM
AMAZON
PINTEREST
GOODREADS
BOOKBUB
TWITTER
FACEBOOK

E-mail me when Marie Bostwick releases a new book.
Blogging at Fresh Fiction
Marie Bostwick | Exclusive Interview: THE RESTORATION OF CELIA FAIRCHILD
March 2, 2021
Danielle: Hi, Marie! Welcome to Fresh Fiction. Please tell us about yourself and your new book, THE RESTORATION OF CELIA FAIRCHILD. Read More...
Marie Bostwick | Homemade Ice Cream to Healthy Brunch Meals!
August 24, 2018
The latest from Marie Bostwick's Fierce Beyond 50!. This month she covered great meals to Read More...
Tips From Marie Bostwick, Fierce Beyond 50
June 15, 2018
The latest from FierceBeyond50, a lifestyle blog from NY Times Bestselling author, Marie Bostwick. Read More...
Marie Bostwick | Fierce Beyond 50
April 30, 2018
The older I get, the more I realize that those changes keep coming. Sometimes they bring joy. Sometimes they bring sorrow. Sometimes, it's a Read More...
A SINGLE THREAD only $2.99 this week!
April 22, 2014
Hey, did you know A SINGLE THREAD, the first book in the Read More...
Marie Bostwick | Choices Choices Everywhere A Choice!
April 26, 2010
Paper or plastic? Decaf or regular? Debit or credit? Every day, every one of us makes hundreds of decisions. As a matter of fact, a Read More...
Sandi Shilhanek | Does a Book Have To Be Perfect To Be Enjoyed?
June 21, 2009
This week I read a new to me author, Marie Bostwick. I read her book Read More...
Marie Bostwick | There is nothing I would not do for my children. 
May 29, 2009
Unfortunately, my children know this and have no compunction about exploiting my weakness.  Over the last 26 years, that exploitation has been demonstrated in countless Read More...
Marie Bostwick | Fiction and Addictions
November 14, 2008
It's time for a confession. For years now, I've harbored a secret addiction. I'm not talking about my addiction to books. For Read More...
When not curled up with a good book, Marie Bostwick can usually be found in her office, trying to write one.
A New York Times and USA Today bestselling author of eighteen uplifting works of historical and contemporary fiction, Marie's books are beloved by readers across the globe.
Drawing on her lifelong love of quilting and her unshakable belief in the power of sisterhood, Marie's popular Cobbled Court Quilt series has been embraced by quilters and non-sewers alike. Her standalone books have also found a passionate following among lovers of women's fiction. Marie's novel, The Second Sister" was adapted into the 2018 Hallmark Hall of Fame feature film "Christmas Everlasting", starring Patti LaBelle. Marie's most recent novel, Hope on the Inside, was published in March 2019 and was chosen as a Reader's Digest "Select Editions" book.
Marie's latest endeavor is Fiercely Marie, a lifestyle blog that encourages women to live every minute and love every moment. She is currently working on her next novel, "The Restoration of Celia Fairchild", which will be published by William Morrow in the spring of 2021.
Marie lives in Oregon with her husband and a beautiful but moderately spoiled Cavalier King Charles Spaniel.
Log In to see more information about Marie Bostwick
Log in or register now!
Series
Cobbled Court | Too Much, Texas
Books:
Esme Cahill Fails Spectacularly, June 2023
Paperback / e-Book / audiobook
The Restoration of Celia Fairchild, March 2021
Paperback / e-Book
Hope on the Inside, April 2019
Trade Size / e-Book
Just in Time, April 2018
Trade Size / e-Book
A Single Thread, February 2018
Cobbled Court Quilts #1
Mass Market Paperback / e-Book (reprint)
The Promise Girls, April 2017
Trade Size / e-Book
The Second Sister, February 2017
Mass Market Paperback / e-Book (reprint)
From Here To Home, April 2016
Too Much, Texas Novel #2
Paperback / e-Book
Between Heaven and Texas, February 2016
Too Much, Texas Novel #1
Paperback / e-Book (reprint)
The Second Sister, April 2015
Paperback / e-Book
Apart at the Seams, May 2014
Cobbled Court Quilts #6
Trade Size / e-Book
Secret Santa, November 2013
Mass Market Paperback / e-Book
Between Heaven And Texas, May 2013
Cobbled Court prequel
Paperback / e-Book
Ties That Bind, May 2012
Cobbled Court #5
Trade Size / e-Book
Threading the Needle, June 2011
Cobbled Court #4
Trade Size
A Thread So Thin, May 2010
Cobbled Court #3
Trade Size
Snow Angels, November 2009
Paperback
A Thread Of Truth, June 2009
Cobbled Court #2
Trade Size
A Single Thread, November 2008
Cobbled Court #1
Trade Size / e-Book
On Wings of the Morning, November 2007
Trade Size
Comfort and Joy, November 2007
Paperback
River's Edge, September 2006
Trade Size
Fields of Gold, September 2005
Trade Size

Videos
Click Title to Play
Threading the Needle