Summer is winding down. But you've still got time to squeeze in one or two more beach reads, and might want to add Susan Wiggs and Melanie Benjamin's latest novels to your TBR stack.
Though set in different time periods, both stories take place primarily in California beachside communities and feature strong, athletic heroines facing big problems who find escape, purpose, and poetry in the world of competitive surfing.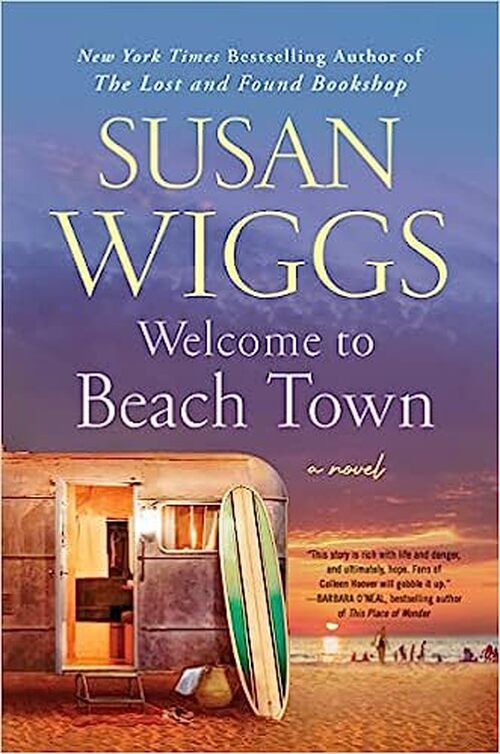 Susan Wiggs' Welcome to Beach Town kicks off in the early 1980's in Alara Cove, a fictional beachside community in Southern California. A haven for tourists and for surfers in search of the big waves, sunny, charming Alara Cove seems idyllic.
But tensions between the wealthy residents who live in newly constructed beachfront mansions, send their privileged offspring to Thornton Academy, and hold the reins of political power, and those of lesser means who work low-paying jobs and live in pre-gentrification beach cottages and trailer parks, lie just below the surface.
The two worlds collide when Nikki Graziola, a scholarship student at Thornton who lives in an Airstream trailer park that some deem historic and others consider and eyesore, goes off-script during her valedictory speech, revealing secrets that the school, and the most powerful family in town, would rather keep hidden.
Retribution comes swiftly. With her college admissions rescinded and her once-bright prospects dim, Nikki crosses the globe, searching for fresh start and a career in competitive surfing. When personal tragedy forces her to return home, Nikki's old problems are waiting for her. But so is the possibility of new love, personal redemption, and the chance to right old wrongs.
Welcome to Beach Town is a riveting story, full of twists and turns, driven by the impulsive decisions of a resourceful, relatable heroine, and woven through with themes of societal inequality, good versus evil, and the price of justice, elements which lift this compelling book to a higher plain than the average beach read.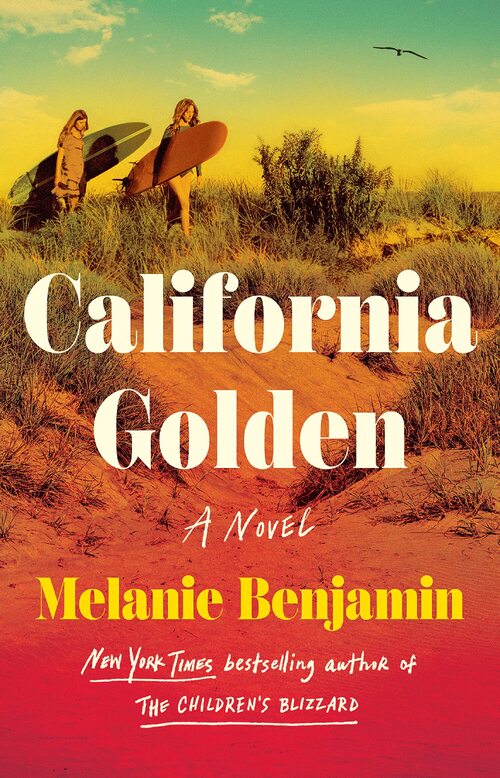 The same can be said of Melanie Benjamin's California Golden, a richly-researched new novel set in the glittering but gritty, drugs-sex-rock-and-roll surfer culture of 1960's Malibu.
Tackling societal themes of sexism, racism, poverty versus excess, and cultural appropriation head on, this is a book that leaves readers with plenty of food for thought. But at its core, California Golden is a book about complicated, sometimes toxic family relationships that are rooted in abandonment.
Set against a vivid backdrop of 60s culture, the story centers of the Donnelly girls, a fictional family of legendary female surfers who rose to the top of the sport at a time when women were unwelcome and disrespected.
When an unplanned pregnancy thwarts her dreams of becoming a professional athlete, Carol Donnelly is forced into roles of wife and motherhood that she is epically ill-equipped to fill. Her solace, and her single-minded obsession, is surfing.
Riding the waves with a skill few men and no women could hope to equal, Carol can leave her disappointments, and her two daughters behind. If possible, she's even better at that than she is at surfing; Mindy and Ginger barely qualify as afterthoughts in their mother's mind.
Forced to step up in ways no child should have to, Mindy hatches a plan to spark their mother's interest and keep them from being physically as well as emotionally abandoned by feigning enthusiasm in the only thing Carol truly cares about, surfing.
Though she never grows to love the sport, pretty and insecure Ginger eventually becomes a capable if less than brilliant surfer. It's a different story for Mindy. What started as a means to safeguard Carol's presence and earn her approval becomes Mindy's passion.
When Mindy's surfing expertise surpasses Carol's, a sparking event that sever the tenuous ties of this superbly dysfunctional family, each woman goes her own way, doing her best – and sometimes her worst – just to survive. Eventually, time and fate draw them back into the same orbit, but under the most unexpected of circumstances.
If your idea of a perfect beach read is a book set against a backdrop of surf and sand that makes you think, feel, and reflect, toss one (or both!) of these compelling women's fiction titles into your beach bag.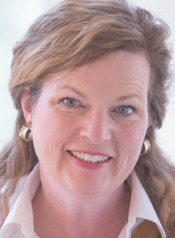 When not curled up with a good book, Marie Bostwick can usually be found in her office, trying to write one.
A New York Times and USA Today bestselling author of eighteen uplifting works of historical and contemporary fiction, Marie's books are beloved by readers across the globe.
Drawing on her lifelong love of quilting and her unshakable belief in the power of sisterhood, Marie's popular Cobbled Court Quilt series has been embraced by quilters and non-sewers alike. Her standalone books have also found a passionate following among lovers of women's fiction. Marie's novel, The Second Sister" was adapted into the 2018 Hallmark Hall of Fame feature film "Christmas Everlasting", starring Patti LaBelle. Marie's most recent novel, Hope on the Inside, was published in March 2019 and was chosen as a Reader's Digest "Select Editions" book.
Marie's latest endeavor is Fiercely Marie, a lifestyle blog that encourages women to live every minute and love every moment. She is currently working on her next novel, "The Restoration of Celia Fairchild", which will be published by William Morrow in the spring of 2021.
Marie lives in Washington state with her husband and a beautiful but moderately spoiled Cavalier King Charles Spaniel.
1 comment posted.