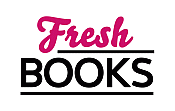 Sweet Reads in February
Susan Wiggs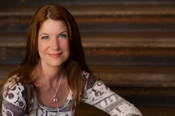 Blogging at Fresh Fiction
Susan Wiggs | Exclusive Interview: THE LOST AND FOUND BOOKSHOP
July 3, 2020
Hi, Susan! Welcome to Fresh Fiction! Please tell us about yourself and your new book, THE LOST AND FOUND BOOKSHOP. Read More...
Susan Wiggs | The Portable Profession
September 4, 2012
Writing novels is surely the most portable career there is. The office cube farm is handily located right between my ears. Tools of the trade Read More...
Susan Wiggs | Letting Go is Hard To Do...
May 12, 2011
"How do you say goodbye to a piece of your heart?" If you're a quilter, you have a time-honored way to express yourself Read More...
Susan Wiggs | WORST BOOKSIGNING EVER
September 25, 2009
When you first sell a book, did you dream about going on tour? Did you imagine yourself putting on grown-up clothes, lipstick and new Read More...
Susan Wiggs | Shopping
April 16, 2008
I splurged a little on a dress for to wear to the tea. Never mind that I'll only be there "virtually." Sometimes the perfect Read More...
Susan Wiggs's life is all about family, friends...and fiction. She's been featured in the national media, including NPR's Talk of the Nation, and is a popular speaker locally and nationally.

From the very start, her writings have illuminated the everyday dramas of ordinary people. At the age of eight, she self-published her first novel, entitled "A Book About Some Bad Kids."

Today, she is an international best-selling, award-winning author, with millions of copies of her books in print in numerous countries. Her books celebrate the power of love, the timeless bonds of family, and the fascinating nuances of human nature.

She lives with her husband and family at the water's edge on an island in the Pacific Northwest, where she divides her time between sleeping and waking.
Awards
Romance Writers of America RITA, Contemporary Romance: Mid-length, Lakeside Cottage, July 2006

Log In to see more information about Susan Wiggs
Log in or register now!
Series
Lakeshore Chronicles | Bella Vista
Books:
Sugar and Salt, June 2023
Paperback
Welcome to Beach Town, June 2023
Hardcover
Enchanted Afternoon, April 2023
Mass Market Paperback
Halfway to Heaven, February 2023
The Calhoun Chronicles #3
Mass Market Paperback / e-Book
The Firebrand, December 2022
The Chicago Fire Trilogy #3
e-Book
The Mistress, November 2022
The Chicago Fire Trilogy #2
e-Book
Sugar and Salt, July 2022
Bella Vista
Hardcover / e-Book / audiobook
Summer by the Sea, April 2022
Trade Size / e-Book (reprint)
Fireside, November 2021
The Lakeshore Chronicles #5
e-Book (reprint)
Snowfall at Willow Lake, September 2021
The Lakeshore Chronicles #4
e-Book (reprint)
The Charm School, August 2021
Paperback / e-Book (reprint)
The Lost and Found Bookshop, June 2021
Paperback / e-Book
The Lost and Found Bookshop, January 2021
Mass Market Paperback / e-Book (reprint)
The Winter Lodge, October 2020
The Lakeshore Chronicles #2
e-Book
The Lost and Found Bookshop, July 2020
Bella Vista
Hardcover / e-Book
The Oysterville Sewing Circle, June 2020
Paperback / e-Book (reprint)
The Apple Orchard, May 2020
Bella Vista Chronicles
Trade Size / e-Book (reprint)
Between You and Me, February 2020
Paperback / e-Book (reprint)
The Oysterville Sewing Circle, February 2020
Mass Market Paperback / e-Book (reprint)
The Oysterville Sewing Circle, August 2019
Hardcover / e-Book
The Summer It Begins, July 2019
Mass Market Paperback / e-Book
Starlight on Willow Lake, June 2019
The Lakeshore Chronicles #11
Mass Market Paperback / e-Book (reprint)
Texas Wildflower, May 2019
Mass Market Paperback (reprint)
Between You and Me, March 2019
Mass Market Paperback / e-Book (reprint)
The Summer Hideaway, September 2018
Trade Size
Between You and Me, July 2018
Hardcover / e-Book
Passing Through Paradise, June 2018
Paperback / e-Book (reprint)
The You I Never Knew, June 2018
Paperback / e-Book (reprint)
Map of the Heart, May 2018
Mass Market Paperback / e-Book (reprint)
Fireside, February 2018
Lakeshore Chronicles
Trade Size / e-Book (reprint)
Map of the Heart, August 2017
Hardcover / e-Book
Dockside, June 2017
Trade Size
Family Tree, May 2017
Mass Market Paperback
The Winter Lodge, January 2017
Lakeshore Chronicles #2
Trade Size / e-Book (reprint)
Summer at Willow Lake, October 2016
Lakeshore Chronicles #1
Trade Size / e-Book (reprint)
Family Tree, August 2016
Hardcover / e-Book
The Beekeeper's Ball, June 2016
Bella Vista Chronicles #2
Paperback / e-Book
The Beekeeper's Ball, June 2016
Bella Vista #2
Trade Size / e-Book (reprint)
Starlight on Willow Lake, March 2016
Lakeshore Chronicles
Mass Market Paperback / e-Book (reprint)
Starlight on Willow Lake, September 2015
Lakeshore Chronicles #11
Paperback / e-Book
The Maiden of Ireland, September 2014
Paperback / e-Book
The Beekeeper's Ball, July 2014
Bella Vista #2
Hardcover / e-Book
The Apple Orchard, May 2014
Bella Vista #1
Paperback / e-Book
Candlelight Christmas, November 2013
Paperback / e-Book
The Apple Orchard, May 2013
Hardcover / e-Book
Return To Willow Lake, March 2013
Lakeshore Chronicles Series #9
Paperback / e-Book (reprint)
Return To Willow Lake, September 2012
Lakeshore Chronicles 6
Hardcover / e-Book
Fireside, July 2012
Lakeshore Chronicles #5
Paperback / e-Book
Home Before Dark, September 2011
Paperback
Lakeside Cottage, August 2011
Paperback (reprint)
The Goodbye Quilt, April 2011
Hardcover
How I Planned Your Wedding, February 2011
Hardcover
Marrying Daisy Bellamy, February 2011
Lakeshore Chronicles #7
Paperback
Summer By The Sea, May 2010
Paperback (reprint)
The Ocean Between Us, May 2010
Paperback
The Summer Hideaway, March 2010
Lakeshore Chronicles
Mass Market Paperback
At The Queen's Summons, October 2009
Tudor Rose Trilogy
Mass Market Paperback (reprint)
Lakeshore Christmas, October 2009
Lakeshore Chronicles
Hardcover
At The King's Command, August 2009
Mass Market Paperback (reprint)
Just Breathe, May 2009
Mass Market Paperback (reprint)
Because I Love Her, April 2009
Trade Size
Fireside, February 2009
The Lakeshore Chronicles #5
Mass Market Paperback
Just Breathe, September 2008
Hardcover
Summer By The Sea, August 2008
Mass Market Paperback
Passing Through Paradise, July 2008
Mass Market Paperback (reprint)
That Summer Place, July 2008
Paperback
The You I Never Knew, July 2008
Mass Market Paperback (reprint)
The Horsemaster's Daughter, June 2008
Paperback
The Charm School, May 2008
Paperback
More Than Words, March 2008
Paperback
Snowfall At Willow Lake, February 2008
Willow Lake #2
Paperback
Dockside, August 2007
Mass Market Paperback
The Winter Lodge, February 2007
Lakeside Chronicles
Paperback
More Than Words, October 2006
Volume 3
Trade Size
Summer At Willow Lake, August 2006
Lakeside Chronicles #1
Paperback
Table for Five, April 2006
Paperback
Lakeside Cottage, August 2005
Paperback
That Summer Place, July 2005
Trade Size
Table for Five, April 2005
Hardcover
Summer By The Sea, July 2004
Paperback
The Ocean Between Us, April 2004
Hardcover
Home Before Dark, March 2004
Paperback
That Summer Place, August 1998
Paperback