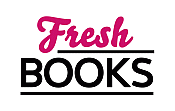 Spring for these books in March

Purchase
16 Lighthouse Road, September 2023
Mass Market Paperback
Fallen Angel & The Soldier's Secret Child, August 2023
Mass Market Paperback
Always Dakota, July 2023
Mass Market Paperback
Dakota Home, June 2023
Mass Market Paperback
Navy Families, February 2023
Mass Market Paperback / e-Book
A Good Yarn, January 2023
e-Book (reprint)
Dear Santa, October 2022
Mass Market Paperback / e-Book
The Christmas Spirit, October 2022
Hardcover / e-Book
The Best Is Yet to Come, July 2022
Hardcover / e-Book
Then You Came Along, June 2022
Mass Market Paperback / e-Book
Montana, May 2022
Paperback / e-Book
The Perfect Christmas, October 2021
e-Book
Unexpectedly in Love, September 2021
e-Book (reprint)
A Country Affair, September 2021
Mass Market Paperback / e-Book
Head Over Heels, August 2021
e-Book
First Comes Love, July 2021
e-Book
Almost Paradise & The Soldier's Redemption, April 2021
Mass Market Paperback
Fairytale Forever, March 2021
Paperback
Winning Hearts, December 2020
Mass Market Paperback
Together for Christmas, November 2020
Trade Size / e-Book
A Christmas Message, November 2020
Mass Market Paperback / e-Book
44 Cranberry Point, October 2020
e-Book
A Mrs. Miracle Christmas, October 2020
Mass Market Paperback / e-Book (reprint)
Jingle All the Way, October 2020
Hardcover / e-Book
The Gift of Love, September 2020
Mass Market Paperback
A Walk Along the Beach, July 2020
Hardcover / e-Book
Twenty-One Wishes, July 2020
Mass Market Paperback (reprint)
Four Brides, June 2020
Mass Market Paperback / e-Book
Almost Home, June 2020
Mass Market Paperback / e-Book
Time for Love, January 2020
Mass Market Paperback (reprint)
Season of Love, November 2019
Mass Market Paperback
A Mrs. Miracle Christmas, October 2019
Hardcover
Window on the Bay, July 2019
Hardcover / e-Book
Texas Home, July 2019
Mass Market Paperback / e-Book (reprint)
Texas Nights, June 2019
Mass Market Paperback / e-Book (reprint)
Cottage by the Sea, June 2019
Mass Market Paperback / e-Book (reprint)
Texas Skies, May 2019
Mass Market Paperback / e-Book
Be a Blessing, April 2019
Trade Size
Changing Habits, March 2019
Mass Market Paperback / e-Book (reprint)
This Matter of Marriage, February 2019
Mass Market Paperback
1105 Yakima Street, January 2019
Mass Market Paperback / e-Book (reprint)
The Man You'll Marry, December 2018
Trade Size / e-Book (reprint)
Alaskan Holiday, October 2018
Hardcover / e-Book
Choir of Angels, October 2018
Mass Market Paperback / e-Book (reprint)
Christmas Comes to Cedar Cove, October 2018
Trade Size / e-Book (reprint)
1022 Evergreen Place, September 2018
Mass Market Paperback / e-Book (reprint)
Cottage by the Sea, July 2018
Hardcover / e-Book
Debbie Macomber's Table, April 2018
Hardcover / e-Book
Between Friends, March 2018
Mass Market Paperback / e-Book
Looking for a Hero, February 2018
Mass Market Paperback / e-Book
An Engagement in Seattle, January 2018
Mass Market Paperback / e-Book
Thursdays at Eight, December 2017
Mass Market Paperback / e-Book
A Turn in the Road, November 2017
Mass Market Paperback / e-Book
Merry and Bright, October 2017
Hardcover / e-Book
I'll Be Home for Christmas, October 2017
Mass Market Paperback / e-Book (reprint)
Hannah's List, September 2017
e-Book (reprint)
Yours and Mine, August 2017
Mass Market Paperback
Any Dream Will Do, August 2017
Hardcover / e-Book
Summer on Blossom Street, July 2017
Mass Market Paperback
Orchard Valley Brides, June 2017
Mass Market Paperback
Orchard Valley Grooms, May 2017
Mass Market Paperback
If Not for You, April 2017
Hardcover / e-Book
The Road to Love, April 2017
Mass Market Paperback
Alaska Home, March 2017
Mass Market Paperback / e-Book (reprint)
Alaska Nights, February 2017
Mass Market Paperback / e-Book (reprint)
Alaska Skies, January 2017
Mass Market Paperback / e-Book
All I Want For Christmas, November 2016
e-Book
Twelve Days of Christmas, October 2016
Hardcover / e-Book
The Perfect Christmas, October 2016
Trade Size / e-Book (reprint)
Sweet Tomorrows, August 2016
Hardcover / e-Book
Always Dakota, July 2016
Hardcover / e-Book
Dakota Home, June 2016
Mass Market Paperback
Dakota Born, May 2016
Paperback (reprint)
Denim and Diamonds, April 2016
Mass Market Paperback (reprint)
A Girl's Guide to Moving On, March 2016
Hardcover / e-Book
Country Bride, March 2016
Mass Market Paperback / e-Book (reprint)
Debbie Macomber's Cedar Cove: The Final Season, March 2016
DVD / e-Book
Come Home, Cowboy, February 2016
Paperback / e-Book
The Manning Grooms, February 2016
Mass Market Paperback / e-Book (reprint)
Dashing Through the Snow, October 2015
Hardcover / e-Book
Silver Linings, August 2015
Hardcover / e-Book
Cedar Cove: Season 2, July 2015
DVD / e-Book
Last One Home, March 2015
Hardcover / e-Book
Home in Seattle, December 2014
Paperback (reprint)
Together for Christmas, November 2014
Hardcover / e-Book
A Country Christmas, November 2014
Paperback / e-Book (reprint)
Starry Night, October 2014
Mass Market Paperback
Mr. Miracle, October 2014
Hardcover / e-Book
Love Letters, August 2014
Hardcover / e-Book
Debbie Macomber's Cedar Cove: Season 1, July 2014
DVD / e-Book
On A Clear Day, June 2014
Mass Market Paperback (reprint)
A Sweet Life Boxed Set, May 2014
e-Book
Blossom Street Brides, April 2014
Hardcover / e-Book
Call Me Mrs. Miracle, October 2013
Paperback / e-Book (reprint)
Starry Night, October 2013
Hardcover / e-Book
Rose Harbor In Bloom, August 2013
Hardcover / e-Book
311 Pelican Court, May 2013
Paperback / e-Book
Starting Now, April 2013
Hardcover / e-Book
Debbie Macomber's Cedar Cove Cookbook, April 2013
Hardcover
Starlight, February 2013
e-Book (reprint)
1225 Christmas Tree Lane, November 2012
Paperback / e-Book
Angels at the Table, November 2012
Hardcover / e-Book
I Left My Heart, September 2012
Paperback (reprint)
The Inn at Rose Harbor, August 2012
Hardcover / e-Book
Family Affair, July 2012
Paperback / e-Book
Three Brides, No Groom, July 2012
Trade Size / e-Book (reprint)
The Unexpected Husband, June 2012
Mass Market Paperback
Touched By Angels, November 2011
Mass Market Paperback (reprint)
1225 Christmas Tree Lane, October 2011
Hardcover / e-Book
God's Guest List, October 2011
Mass Market Paperback / e-Book
Debbie Macomber's Christmas Cookbook, October 2011
Hardcover / e-Book
1105 Yakima Street, September 2011
Paperback
Out Of The Rain, August 2011
Paperback
Hannah's List, May 2011
Paperback
A Turn In The Road, May 2011
Hardcover
The Knitting Diaries, April 2011
Mass Market Paperback
An Engagement In Seattle, March 2011
Paperback
Between Friends, February 2011
Paperback
Family Affair, January 2011
Hardcover / e-Book
The Sooner The Better, December 2010
Paperback
God's Guest List, November 2010
Hardcover
Christmas In Cedar Cove, November 2010
Paperback
One Simple Act, October 2010
Mass Market Paperback
Call Me Mrs. Miracle, October 2010
Hardcover / e-Book
74 Seaside Avenue, September 2010
Mass Market Paperback
6 Rainier Drive, September 2010
Mass Market Paperback
44 Cranberry Point, September 2010
Mass Market Paperback
311 Pelican Court, September 2010
Mass Market Paperback
204 Rosewood Lane, September 2010
Paperback
16 Lighthouse Road, September 2010
Paperback
1022 Evergreen Place, September 2010
Mass Market Paperback
92 Pacific Boulevard, September 2010
Mass Market Paperback
8 Sandpiper Way, September 2010
Mass Market Paperback
Thursdays At Eight, July 2010
Paperback
Orchard Valley Grooms: Valerie\stephanie, June 2010
Mass Market Paperback
Twenty Wishes, May 2010
Mass Market Paperback
The Shop On Blossom Street, May 2010
Mass Market Paperback
Back On Blossom Street, May 2010
Mass Market Paperback
A Good Yarn, May 2010
Mass Market Paperback (reprint)
Dakota Born, May 2010
Paperback (reprint)
Summer On Blossom Street, May 2010
Mass Market Paperback
Midnight Sons, May 2010
Paperback (reprint)
The Manning Sisters: The Cowboy's Lady\the Sheriff Takes A Wife, May 2010
Mass Market Paperback
Hannah's List, May 2010
Hardcover
Ready For Love: Ready For Romance\ready For Marriage, May 2010
Mass Market Paperback
Susannah's Garden, May 2010
Mass Market Paperback
50 Harbor Street, January 2010
Mass Market Paperback (reprint)
The Man You'll Marry, January 2010
Mass Market Paperback (reprint)
204 Rosewood Lane, January 2010
Paperback (reprint)
16 Lighthouse Road, January 2010
Paperback (reprint)
Mrs. Miracle, December 2009
Paperback (reprint)
Angels at Christmas, November 2009
Paperback
On A Snowy Night, October 2009
Mass Market Paperback (reprint)
Home For The Holidays, October 2009
Mass Market Paperback (reprint)
A Gift To Last, October 2009
Mass Market Paperback (reprint)
That Holiday Feeling, October 2009
Mass Market Paperback
The Perfect Christmas, October 2009
Hardcover
Debbie Macomber's Cedar Cove Cookbook, September 2009
Hardcover
92 Pacific Boulevard, September 2009
Mass Market Paperback
Almost Home, August 2009
Paperback
Wyoming Brides, August 2009
Mass Market Paperback (reprint)
Summer On Blossom Street, May 2009
Hardcover
Twenty Wishes, April 2009
Mass Market Paperback (reprint)
The Matchmakers, March 2009
Mass Market Paperback
Midnight Sons, February 2009
Paperback (reprint)
Married In Seattle, January 2009
Mass Market Paperback (reprint)
The Manning Grooms, December 2008
Mass Market Paperback (reprint)
Small Town Christmas, November 2008
Mass Market Paperback
A Cedar Cove Christmas, October 2008
Hardcover
8 Sandpiper Way, September 2008
Mass Market Paperback
Promise, Texas, September 2008
Paperback
The Manning Brides, August 2008
Mass Market Paperback
Someday Soon, July 2008
Mass Market Paperback (reprint)
That Summer Place, July 2008
Paperback
Always Dakota, June 2008
Paperback (reprint)
Twenty Wishes, May 2008
Hardcover
Navy Husband, May 2008
Paperback (reprint)
Back On Blossom Street, April 2008
Paperback (reprint)
Heart Of Texas, February 2008
Trade Size
The Manning Sisters, January 2008
Paperback
Dakota Home, December 2007
Paperback
Christmas Wishes, November 2007
Paperback
Where Angels Go, October 2007
Hardcover
74 Seaside Avenue, September 2007
Mass Market Paperback
Heart Of Texas, September 2007
Paperback
Dakota Born, August 2007
Mass Market Paperback
Country Brides, July 2007
Mass Market Paperback (reprint)
Back on Blossom Street, May 2007
Hardcover
Susannah's Garden, April 2007
Paperback (reprint)
Morning Comes Softly, March 2007
Paperback (reprint)
Heart Of Texas Volume One, February 2007
Trade Size
Be My Valentine, January 2007
Paperback
Ready For Love, December 2006
Paperback
Glad Tidings, November 2006
Paperback
Christmas Letters, October 2006
Paperback
No Competition, September 2006
Trade Size
6 Rainier Drive, September 2006
Paperback
The Wyoming Kid, July 2006
Paperback
A Good Yarn, May 2006
Paperback (reprint)
Susannah's Garden, May 2006
Hardcover
Hearts Divided, February 2006
Paperback / e-Book (reprint)
Between Friends, January 2006
Paperback (reprint)
Darling Daughters, January 2006
Paperback (reprint)
Thursdays at Eight, January 2006
Paperback (reprint)
This Matter of Marriage, January 2006
Paperback (reprint)
Home For The Holidays, November 2005
Paperback (reprint)
There's Something About Christmas, November 2005
Hardcover
The Trouble with Angels, October 2005
Paperback
More Than Words Can Say: Volume 2, October 2005
Trade Size
50 Harbor Street, September 2005
Paperback
Navy Husband, July 2005
Paperback
That Summer Place, July 2005
Trade Size
The Shop on Blossom Street, May 2005
Paperback (reprint)
A Good Yarn, May 2005
Hardcover
Navy Baby, January 2005
Paperback
44 Cranberry Point, November 2004
Paperback
The House on Blosson Street, May 2004
Hardcover
311 Pelican Court, September 2003
Paperback
Between Friends, April 2003
Paperback (reprint)
204 Rosewood Lane, September 2002
Paperback
16 Lighthouse Road, September 2001
Paperback
That Summer Place, August 1998
Paperback
Reflections Of Yesterday, June 1995
Paperback
A Season Of Angels, December 1993
Paperback
The Manning Brides, November 0000
Mass Market Paperback

Sugar and Salt, June 2023
Paperback
Welcome to Beach Town, June 2023
Hardcover
Enchanted Afternoon, April 2023
Mass Market Paperback
Halfway to Heaven, February 2023
Mass Market Paperback / e-Book
The Firebrand, December 2022
e-Book
The Mistress, November 2022
e-Book
Sugar and Salt, July 2022
Hardcover / e-Book / audiobook
Summer by the Sea, April 2022
Trade Size / e-Book (reprint)
Fireside, November 2021
e-Book (reprint)
Snowfall at Willow Lake, September 2021
e-Book (reprint)
The Charm School, August 2021
Paperback / e-Book (reprint)
The Lost and Found Bookshop, June 2021
Paperback / e-Book
The Lost and Found Bookshop, January 2021
Mass Market Paperback / e-Book (reprint)
The Winter Lodge, October 2020
e-Book
The Lost and Found Bookshop, July 2020
Hardcover / e-Book
The Oysterville Sewing Circle, June 2020
Paperback / e-Book (reprint)
The Apple Orchard, May 2020
Trade Size / e-Book (reprint)
Between You and Me, February 2020
Paperback / e-Book (reprint)
The Oysterville Sewing Circle, February 2020
Mass Market Paperback / e-Book (reprint)
The Oysterville Sewing Circle, August 2019
Hardcover / e-Book
The Summer It Begins, July 2019
Mass Market Paperback / e-Book
Starlight on Willow Lake, June 2019
Mass Market Paperback / e-Book (reprint)
Texas Wildflower, May 2019
Mass Market Paperback (reprint)
Between You and Me, March 2019
Mass Market Paperback / e-Book (reprint)
The Summer Hideaway, September 2018
Trade Size
Between You and Me, July 2018
Hardcover / e-Book
The You I Never Knew, June 2018
Paperback / e-Book (reprint)
Passing Through Paradise, June 2018
Paperback / e-Book (reprint)
Map of the Heart, May 2018
Mass Market Paperback / e-Book (reprint)
Fireside, February 2018
Trade Size / e-Book (reprint)
Map of the Heart, August 2017
Hardcover / e-Book
Dockside, June 2017
Trade Size
Family Tree, May 2017
Mass Market Paperback
The Winter Lodge, January 2017
Trade Size / e-Book (reprint)
Summer at Willow Lake, October 2016
Trade Size / e-Book (reprint)
Family Tree, August 2016
Hardcover / e-Book
The Beekeeper's Ball, June 2016
Paperback / e-Book
The Beekeeper's Ball, June 2016
Trade Size / e-Book (reprint)
Starlight on Willow Lake, March 2016
Mass Market Paperback / e-Book (reprint)
Starlight on Willow Lake, September 2015
Paperback / e-Book
The Maiden of Ireland, September 2014
Paperback / e-Book
The Beekeeper's Ball, July 2014
Hardcover / e-Book
The Apple Orchard, May 2014
Paperback / e-Book
Candlelight Christmas, November 2013
Paperback / e-Book
The Apple Orchard, May 2013
Hardcover / e-Book
Return To Willow Lake, March 2013
Paperback / e-Book (reprint)
Return To Willow Lake, September 2012
Hardcover / e-Book
Fireside, July 2012
Paperback / e-Book
Home Before Dark, September 2011
Paperback
Lakeside Cottage, August 2011
Paperback (reprint)
The Goodbye Quilt, April 2011
Hardcover
How I Planned Your Wedding, February 2011
Hardcover
Marrying Daisy Bellamy, February 2011
Paperback
Summer By The Sea, May 2010
Paperback (reprint)
The Ocean Between Us, May 2010
Paperback
The Summer Hideaway, March 2010
Mass Market Paperback
At The Queen's Summons, October 2009
Mass Market Paperback (reprint)
Lakeshore Christmas, October 2009
Hardcover
At The King's Command, August 2009
Mass Market Paperback (reprint)
Just Breathe, May 2009
Mass Market Paperback (reprint)
Because I Love Her, April 2009
Trade Size
Fireside, February 2009
Mass Market Paperback
Just Breathe, September 2008
Hardcover
Summer By The Sea, August 2008
Mass Market Paperback
Passing Through Paradise, July 2008
Mass Market Paperback (reprint)
That Summer Place, July 2008
Paperback
The You I Never Knew, July 2008
Mass Market Paperback (reprint)
The Horsemaster's Daughter, June 2008
Paperback
The Charm School, May 2008
Paperback
More Than Words, March 2008
Paperback
Snowfall At Willow Lake, February 2008
Paperback
Dockside, August 2007
Mass Market Paperback
The Winter Lodge, February 2007
Paperback
More Than Words, October 2006
Trade Size
Summer At Willow Lake, August 2006
Paperback
Table for Five, April 2006
Paperback
Lakeside Cottage, August 2005
Paperback
That Summer Place, July 2005
Trade Size
Table for Five, April 2005
Hardcover
Summer By The Sea, July 2004
Paperback
The Ocean Between Us, April 2004
Hardcover
Home Before Dark, March 2004
Paperback
That Summer Place, August 1998
Paperback

The Heart's Haven, January 2023
e-Book
Fabulous Firsts, January 2019
e-Book
It's a Marvelous Life, October 2014
e-Book
Bewitching, January 2012
e-Book (reprint)
Christmas in New York, November 2011
e-Book
Wild, August 2010
e-Book (reprint)
Wicked, August 2010
e-Book (reprint)
Wonderful, July 2010
e-Book (reprint)
Dreaming, June 2010
e-Book (reprint)
That Summer Place, July 2008
Paperback
A Stockingful of Joy, November 2007
Paperback
The Days of Summer, May 2007
Mass Market Paperback
The Days of Summer, June 2006
Hardcover
A Season in the Highlands, February 2006
Hardcover
A Holiday of Love, October 2005
Paperback (reprint)
That Summer Place, July 2005
Trade Size
Sentimental Journey, March 2002
Paperback
Wicked, September 1999
Mass Market Paperback
Wild, October 1998
Mass Market Paperback
That Summer Place, August 1998
Paperback
Stockingful Of Joy, November 1997
Mass Market Paperback
Wonderful, September 1997
Mass Market Paperback
Carried Away, September 1996
Mass Market Paperback
Imagine, September 1995
Mass Market Paperback
Midsummer Night's Madness, July 1995
Paperback
Holiday Of Love, November 1994
Mass Market Paperback
Dreaming, June 1994
Mass Market Paperback
Bewitching, October 1993
Mass Market Paperback
Just A Kiss Away, November 1991
Mass Market Paperback
Surrender A Dream, March 1991
Mass Market Paperback
The Heart's Haven, July 1990
Mass Market Paperback

MIRA
July 2005
320 pages
ISBN: 0778321193
Trade Size
Add to Wish List

The San Juan Islands in Washington State come alive in That Summer Place, an anthology set on fictional Spruce Island. In "Old Things" by Jill Barnett, California divorceé Catherine Winslow seeks to recreate the magic of her childhood with her two daughters on the island where her family spent many happy summers. She has no idea that she is about to revive a teenage romance as well.
Comments
No comments posted.

Registered users may leave comments.
Log in or register now!