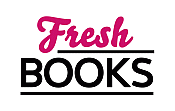 December's Must-Reads: Top Books to Close Out the Year with a Bang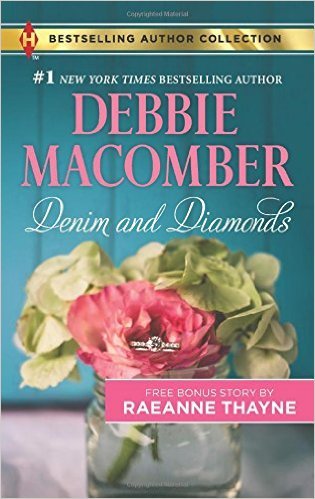 Purchase
Christmas at the Shelter Inn, October 2023
Paperback / e-Book
Currant Creek Valley, August 2023
Mass Market Paperback / e-Book
The Cafe at Beach End, June 2023
Hardcover / e-Book / audiobook
Summer at the Cape, May 2023
Mass Market Paperback / e-Book
Snowed In at the Ranch, December 2022
Mass Market Paperback / e-Book / audiobook (reprint)
All Is Bright, October 2022
Trade Size / e-Book
Willowleaf Lane, July 2022
Paperback / e-Book
Currant Creek Valley, May 2022
Mass Market Paperback / e-Book
Summer at the Cape, April 2022
Hardcover / e-Book / audiobook
Snowfall in Cold Creek & A Deal Made in Texas, December 2021
Mass Market Paperback / e-Book
Sleigh Bells Ring, November 2021
Hardcover / e-Book
A Cold Creek Secret and A Brevia Beginning, August 2021
Mass Market Paperback / e-Book (reprint)
A Brambleberry Summer, July 2021
Mass Market Paperback / e-Book
A Place to Belong, May 2021
Mass Market Paperback / e-Book (reprint)
The Path to Sunshine Cove, April 2021
Hardcover / e-Book
The Sea Glass Cottage, February 2021
Mass Market Paperback / e-Book (reprint)
Coming Home for Christmas, November 2020
Mass Market Paperback
Together for Christmas, November 2020
Trade Size / e-Book
Christmas at Holiday House, October 2020
Trade Size / e-Book
Summer at Lake Haven, July 2020
Mass Market Paperback / e-Book
The Sea Glass Cottage, March 2020
Hardcover / e-Book
The Cliff House, February 2020
Mass Market Paperback / e-Book (reprint)
Coming Home for Christmas, October 2019
Trade Size / e-Book
Season of Wonder, October 2019
Mass Market Paperback / e-Book (reprint)
Return to Star Valley & A Matter of the Heart, August 2019
Mass Market Paperback / e-Book (reprint)
The Cliff House, April 2019
Hardcover / e-Book
Blackberry Summer, March 2019
Mass Market Paperback / e-Book (reprint)
A Soldier's Return, January 2019
Mass Market Paperback / e-Book
Season of Wonder, October 2018
Trade Size / e-Book
The Cottages on Silver Beach, July 2018
Mass Market Paperback / e-Book
The Pines of Winder Ranch, January 2018
Mass Market Paperback / e-Book
The Rancher's Christmas Song, November 2017
Mass Market Paperback / e-Book
Sugar Pine Trail, October 2017
Mass Market Paperback / e-Book
Serenity Harbor, July 2017
Mass Market Paperback / e-Book
A Cold Creek Secret, June 2017
Mass Market Paperback
Brambleberry House, February 2017
Mass Market Paperback
The Holiday Gift and A Cold Creek Noel, December 2016
Paperback / e-Book
All I Want For Christmas, November 2016
e-Book
Snowfall on Haven Point, October 2016
Paperback / e-Book
Riverbend Road, July 2016
Paperback / e-Book
Denim and Diamonds, April 2016
Mass Market Paperback (reprint)
A Cold Creek Christmas Story, November 2015
Mass Market Paperback / e-Book
Evergreen Springs, October 2015
Paperback / e-Book
Redemption Bay, July 2015
Paperback / e-Book
Outlaw Hartes, February 2015
Paperback / e-Book
The Christmas Ranch & A Cold Creek Holiday, December 2014
Paperback / e-Book
The Christmas Ranch, November 2014
Paperback / e-Book
Together for Christmas, November 2014
Hardcover / e-Book
Snow Angel Cove, November 2014
Paperback / e-Book
Wild Iris Ridge, July 2014
Paperback / e-Book
Island Promises, January 2014
Paperback / e-Book
Christmas in Snowflake Canyon, November 2013
e-Book
Currant Creek Valley, April 2013
Paperback / e-Book
A Cold Creek Reunion, April 2012
Paperback / e-Book
Woodrose Mountain, April 2012
Paperback / e-Book
Christmas In Cold Creek, November 2011
Paperback / e-Book
Tea And Destiny, September 2011
Paperback (reprint)
Blackberry Summer, June 2011
Paperback / e-Book
A Cold Creek Baby, October 2010
Paperback / e-Book
A Cold Creek Secret, February 2010
Mass Market Paperback
A Cold Creek Holiday, December 2009
Paperback / e-Book
A Cold Creek Homecoming, September 2009
Paperback / e-Book
The Cowboy's Christmas Miracle, November 2008
Mass Market Paperback / e-Book
A Soldier's Secret, August 2008
Mass Market Paperback / e-Book
A Merger...Or Marriage?, June 2008
Paperback
A Mother's Love, April 2008
Paperback
His Second-Chance Family, January 2008
Paperback / e-Book
The Daddy Makeover, October 2007
Mass Market Paperback / e-Book
High-Stakes Honeymoon, August 2007
Mass Market Paperback
Shelter from the Storm, June 2007
Paperback
High-Risk Affair, January 2007
Paperback
Dalton's Undoing, June 2006
Paperback / e-Book
Dancing in the Moonlight, May 2006
Paperback / e-Book
Light the Stars, April 2006
Paperback / e-Book
Never Too Late, May 2005
Paperback

Forever Under the Mistletoe, November 2023
Mass Market Paperback / e-Book (reprint)
16 Lighthouse Road, September 2023
Mass Market Paperback / e-Book
Fallen Angel & The Soldier's Secret Child, August 2023
Mass Market Paperback
Must Love Flowers, July 2023
Hardcover / e-Book / audiobook
Always Dakota, July 2023
Mass Market Paperback / e-Book
Navy Families, February 2023
Mass Market Paperback / e-Book
A Good Yarn, January 2023
e-Book (reprint)
Dear Santa, October 2022
Mass Market Paperback / e-Book
The Christmas Spirit, October 2022
Hardcover / e-Book
The Best Is Yet to Come, July 2022
Hardcover / e-Book / audiobook
Then You Came Along, June 2022
Mass Market Paperback / e-Book
Montana, May 2022
Paperback / e-Book
The Perfect Christmas, October 2021
e-Book
Unexpectedly in Love, September 2021
e-Book (reprint)
A Country Affair, September 2021
Mass Market Paperback / e-Book
Head Over Heels, August 2021
e-Book
First Comes Love, July 2021
e-Book
Almost Paradise & The Soldier's Redemption, April 2021
Mass Market Paperback
Fairytale Forever, March 2021
Paperback
Winning Hearts, December 2020
Mass Market Paperback
A Christmas Message, November 2020
Mass Market Paperback / e-Book
Together for Christmas, November 2020
Trade Size / e-Book
44 Cranberry Point, October 2020
e-Book
A Mrs. Miracle Christmas, October 2020
Mass Market Paperback / e-Book (reprint)
Jingle All the Way, October 2020
Hardcover / e-Book
The Gift of Love, September 2020
Mass Market Paperback
A Walk Along the Beach, July 2020
Hardcover / e-Book
Twenty-One Wishes, July 2020
Mass Market Paperback (reprint)
Four Brides, June 2020
Mass Market Paperback / e-Book
Almost Home, June 2020
Mass Market Paperback / e-Book
Time for Love, January 2020
Mass Market Paperback (reprint)
Season of Love, November 2019
Mass Market Paperback
A Mrs. Miracle Christmas, October 2019
Hardcover
Texas Home, July 2019
Mass Market Paperback / e-Book (reprint)
Window on the Bay, July 2019
Hardcover / e-Book
Texas Nights, June 2019
Mass Market Paperback / e-Book (reprint)
Cottage by the Sea, June 2019
Mass Market Paperback / e-Book (reprint)
Texas Skies, May 2019
Mass Market Paperback / e-Book
Be a Blessing, April 2019
Trade Size
Changing Habits, March 2019
Mass Market Paperback / e-Book (reprint)
This Matter of Marriage, February 2019
Mass Market Paperback
1105 Yakima Street, January 2019
Mass Market Paperback / e-Book (reprint)
The Man You'll Marry, December 2018
Trade Size / e-Book (reprint)
Christmas Comes to Cedar Cove, October 2018
Trade Size / e-Book (reprint)
Alaskan Holiday, October 2018
Hardcover / e-Book
Choir of Angels, October 2018
Mass Market Paperback / e-Book (reprint)
1022 Evergreen Place, September 2018
Mass Market Paperback / e-Book (reprint)
Cottage by the Sea, July 2018
Hardcover / e-Book
Debbie Macomber's Table, April 2018
Hardcover / e-Book
Between Friends, March 2018
Mass Market Paperback / e-Book
Looking for a Hero, February 2018
Mass Market Paperback / e-Book
An Engagement in Seattle, January 2018
Mass Market Paperback / e-Book
Thursdays at Eight, December 2017
Mass Market Paperback / e-Book
A Turn in the Road, November 2017
Mass Market Paperback / e-Book
Merry and Bright, October 2017
Hardcover / e-Book
I'll Be Home for Christmas, October 2017
Mass Market Paperback / e-Book (reprint)
Hannah's List, September 2017
e-Book (reprint)
Yours and Mine, August 2017
Mass Market Paperback
Any Dream Will Do, August 2017
Hardcover / e-Book
Summer on Blossom Street, July 2017
Mass Market Paperback
Orchard Valley Brides, June 2017
Mass Market Paperback
Orchard Valley Grooms, May 2017
Mass Market Paperback
If Not for You, April 2017
Hardcover / e-Book
The Road to Love, April 2017
Mass Market Paperback
Alaska Home, March 2017
Mass Market Paperback / e-Book (reprint)
Alaska Nights, February 2017
Mass Market Paperback / e-Book (reprint)
Alaska Skies, January 2017
Mass Market Paperback / e-Book
All I Want For Christmas, November 2016
e-Book
Twelve Days of Christmas, October 2016
Hardcover / e-Book
The Perfect Christmas, October 2016
Trade Size / e-Book (reprint)
Sweet Tomorrows, August 2016
Hardcover / e-Book
Always Dakota, July 2016
Hardcover / e-Book
Dakota Home, June 2016
Mass Market Paperback
Dakota Born, May 2016
Paperback (reprint)
Denim and Diamonds, April 2016
Mass Market Paperback (reprint)
Debbie Macomber's Cedar Cove: The Final Season, March 2016
DVD / e-Book
A Girl's Guide to Moving On, March 2016
Hardcover / e-Book
Country Bride, March 2016
Mass Market Paperback / e-Book (reprint)
Come Home, Cowboy, February 2016
Paperback / e-Book
The Manning Grooms, February 2016
Mass Market Paperback / e-Book (reprint)
Dashing Through the Snow, October 2015
Hardcover / e-Book
Silver Linings, August 2015
Hardcover / e-Book
Cedar Cove: Season 2, July 2015
DVD / e-Book
Last One Home, March 2015
Hardcover / e-Book
Home in Seattle, December 2014
Paperback (reprint)
Together for Christmas, November 2014
Hardcover / e-Book
A Country Christmas, November 2014
Paperback / e-Book (reprint)
Mr. Miracle, October 2014
Hardcover / e-Book
Starry Night, October 2014
Mass Market Paperback
Love Letters, August 2014
Hardcover / e-Book
Debbie Macomber's Cedar Cove: Season 1, July 2014
DVD / e-Book
On A Clear Day, June 2014
Mass Market Paperback (reprint)
A Sweet Life Boxed Set, May 2014
e-Book
Blossom Street Brides, April 2014
Hardcover / e-Book
Call Me Mrs. Miracle, October 2013
Paperback / e-Book (reprint)
Starry Night, October 2013
Hardcover / e-Book
Rose Harbor In Bloom, August 2013
Hardcover / e-Book
311 Pelican Court, May 2013
Paperback / e-Book
Starting Now, April 2013
Hardcover / e-Book
Debbie Macomber's Cedar Cove Cookbook, April 2013
Hardcover
Starlight, February 2013
e-Book (reprint)
Angels at the Table, November 2012
Hardcover / e-Book
1225 Christmas Tree Lane, November 2012
Paperback / e-Book
I Left My Heart, September 2012
Paperback (reprint)
The Inn at Rose Harbor, August 2012
Hardcover / e-Book
Family Affair, July 2012
Paperback / e-Book
Three Brides, No Groom, July 2012
Trade Size / e-Book (reprint)
The Unexpected Husband, June 2012
Mass Market Paperback
Touched By Angels, November 2011
Mass Market Paperback (reprint)
1225 Christmas Tree Lane, October 2011
Hardcover / e-Book
God's Guest List, October 2011
Mass Market Paperback / e-Book
Debbie Macomber's Christmas Cookbook, October 2011
Hardcover / e-Book
1105 Yakima Street, September 2011
Paperback
Out Of The Rain, August 2011
Paperback
Hannah's List, May 2011
Paperback
A Turn In The Road, May 2011
Hardcover
The Knitting Diaries, April 2011
Mass Market Paperback
An Engagement In Seattle, March 2011
Paperback
Between Friends, February 2011
Paperback
Family Affair, January 2011
Hardcover / e-Book
The Sooner The Better, December 2010
Paperback
Christmas In Cedar Cove, November 2010
Paperback
God's Guest List, November 2010
Hardcover
Call Me Mrs. Miracle, October 2010
Hardcover / e-Book
One Simple Act, October 2010
Mass Market Paperback
8 Sandpiper Way, September 2010
Mass Market Paperback
44 Cranberry Point, September 2010
Mass Market Paperback
311 Pelican Court, September 2010
Mass Market Paperback
1022 Evergreen Place, September 2010
Mass Market Paperback
204 Rosewood Lane, September 2010
Paperback
16 Lighthouse Road, September 2010
Paperback
74 Seaside Avenue, September 2010
Mass Market Paperback
92 Pacific Boulevard, September 2010
Mass Market Paperback
6 Rainier Drive, September 2010
Mass Market Paperback
Thursdays At Eight, July 2010
Paperback
Orchard Valley Grooms: Valerie\stephanie, June 2010
Mass Market Paperback
Dakota Born, May 2010
Paperback (reprint)
Summer On Blossom Street, May 2010
Mass Market Paperback
Midnight Sons, May 2010
Paperback (reprint)
The Manning Sisters: The Cowboy's Lady\the Sheriff Takes A Wife, May 2010
Mass Market Paperback
Hannah's List, May 2010
Hardcover
Ready For Love: Ready For Romance\ready For Marriage, May 2010
Mass Market Paperback
Susannah's Garden, May 2010
Mass Market Paperback
Twenty Wishes, May 2010
Mass Market Paperback
The Shop On Blossom Street, May 2010
Mass Market Paperback
Back On Blossom Street, May 2010
Mass Market Paperback
A Good Yarn, May 2010
Mass Market Paperback (reprint)
The Man You'll Marry, January 2010
Mass Market Paperback (reprint)
204 Rosewood Lane, January 2010
Paperback (reprint)
16 Lighthouse Road, January 2010
Paperback (reprint)
50 Harbor Street, January 2010
Mass Market Paperback (reprint)
Mrs. Miracle, December 2009
Paperback (reprint)
Angels at Christmas, November 2009
Paperback
A Gift To Last, October 2009
Mass Market Paperback (reprint)
That Holiday Feeling, October 2009
Mass Market Paperback
The Perfect Christmas, October 2009
Hardcover
On A Snowy Night, October 2009
Mass Market Paperback (reprint)
Home For The Holidays, October 2009
Mass Market Paperback (reprint)
92 Pacific Boulevard, September 2009
Mass Market Paperback
Debbie Macomber's Cedar Cove Cookbook, September 2009
Hardcover
Wyoming Brides, August 2009
Mass Market Paperback (reprint)
Almost Home, August 2009
Paperback
Summer On Blossom Street, May 2009
Hardcover
Twenty Wishes, April 2009
Mass Market Paperback (reprint)
The Matchmakers, March 2009
Mass Market Paperback
Midnight Sons, February 2009
Paperback (reprint)
Married In Seattle, January 2009
Mass Market Paperback (reprint)
The Manning Grooms, December 2008
Mass Market Paperback (reprint)
Small Town Christmas, November 2008
Mass Market Paperback
A Cedar Cove Christmas, October 2008
Hardcover
8 Sandpiper Way, September 2008
Mass Market Paperback
Promise, Texas, September 2008
Paperback
The Manning Brides, August 2008
Mass Market Paperback
Someday Soon, July 2008
Mass Market Paperback (reprint)
That Summer Place, July 2008
Paperback
Always Dakota, June 2008
Paperback (reprint)
Twenty Wishes, May 2008
Hardcover
Navy Husband, May 2008
Paperback (reprint)
Back On Blossom Street, April 2008
Paperback (reprint)
Heart Of Texas, February 2008
Trade Size
The Manning Sisters, January 2008
Paperback
Dakota Home, December 2007
Paperback
Christmas Wishes, November 2007
Paperback
Where Angels Go, October 2007
Hardcover
Heart Of Texas, September 2007
Paperback
74 Seaside Avenue, September 2007
Mass Market Paperback
Dakota Born, August 2007
Mass Market Paperback
Country Brides, July 2007
Mass Market Paperback (reprint)
Back on Blossom Street, May 2007
Hardcover
Susannah's Garden, April 2007
Paperback (reprint)
Morning Comes Softly, March 2007
Paperback (reprint)
Heart Of Texas Volume One, February 2007
Trade Size
Be My Valentine, January 2007
Paperback
Ready For Love, December 2006
Paperback
Glad Tidings, November 2006
Paperback
Christmas Letters, October 2006
Paperback
6 Rainier Drive, September 2006
Paperback
No Competition, September 2006
Trade Size
The Wyoming Kid, July 2006
Paperback
A Good Yarn, May 2006
Paperback (reprint)
Susannah's Garden, May 2006
Hardcover
Hearts Divided, February 2006
Paperback / e-Book (reprint)
Between Friends, January 2006
Paperback (reprint)
Thursdays at Eight, January 2006
Paperback (reprint)
This Matter of Marriage, January 2006
Paperback (reprint)
Darling Daughters, January 2006
Paperback (reprint)
Home For The Holidays, November 2005
Paperback (reprint)
There's Something About Christmas, November 2005
Hardcover
The Trouble with Angels, October 2005
Paperback
More Than Words Can Say: Volume 2, October 2005
Trade Size
50 Harbor Street, September 2005
Paperback
That Summer Place, July 2005
Trade Size
Navy Husband, July 2005
Paperback
The Shop on Blossom Street, May 2005
Paperback (reprint)
A Good Yarn, May 2005
Hardcover
Navy Baby, January 2005
Paperback
44 Cranberry Point, November 2004
Paperback
The House on Blosson Street, May 2004
Hardcover
311 Pelican Court, September 2003
Paperback
Between Friends, April 2003
Paperback (reprint)
204 Rosewood Lane, September 2002
Paperback
16 Lighthouse Road, September 2001
Paperback
That Summer Place, August 1998
Paperback
Reflections Of Yesterday, June 1995
Paperback
A Season Of Angels, December 1993
Paperback
The Manning Brides, November 0000
Mass Market Paperback

Plus A COLD CREEK REUNION
Harlequin
April 2016
On Sale: March 29, 2016
ISBN: 0373010397
EAN: 9780373010394
Mass Market Paperback (reprint)
Add to Wish List

Second choice, or second chance?
Restless teenager Letty Ellison left Red Springs, Wyoming, with an audacious dream. She was going to LA to become a superstar. And she was never coming back.
Now, nearly ten years later, Letty returns to Red Springs with one last hope: Chase Brown.
Chase never left Red Springs—his ties to the land are what kept him from following Letty. So when she returns home with a bruised ego, a young daughter and a hopeful smile, wary Chase needs to ask himself a tough question: Is he just the backup plan—or is he finally on the threshold of happily-ever-after?
Comments
No comments posted.

Registered users may leave comments.
Log in or register now!