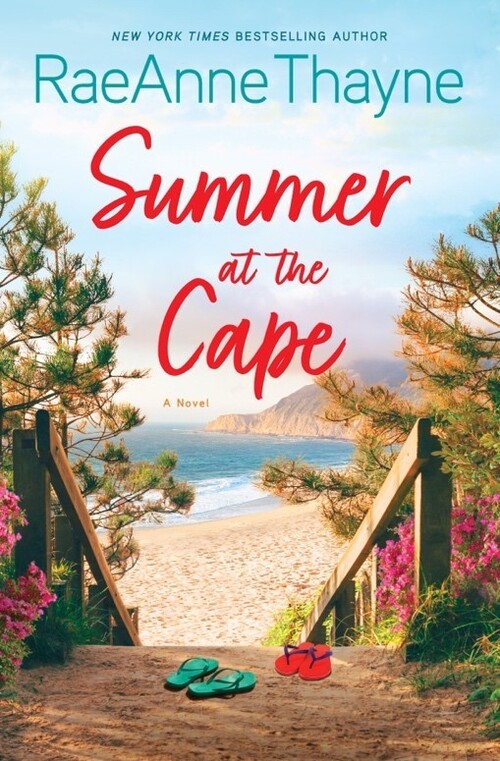 Purchase
Cape Sanctuary #4
HQN
April 2022
On Sale: April 12, 2022
Featuring: Cami Porter
384 pages
ISBN: 1335936351
EAN: 9781335936356
Kindle: B093T75TTM
Hardcover / e-Book / audiobook
Add to Wish List

Other Editions
Mass Market Paperback (May 2023)
As the older sibling to identical twins Violet and Lily, Cami Porter was always the odd sister out. The divide grew even wider when their parents split up—while the twins stayed in Cape Sanctuary with their free-spirited mother, Rosemary, fourteen-year-old Cami moved to LA with her attorney father. Nearly twenty years later, when Cami gets the terrible news that Lily has drowned saving a child's life, her mother begs her to return home to help untangle the complicated estate issues her sister left behind.

Navigating their own strained relationship, Cami readjusts to the family and community she hasn't known for decades, including the neighbor who stands in the way of her late sister's dream, while Violet grieves the loss of her twin and struggles to figure out who she is now, without her other half, as the little girl Lily saved pulls her back into the orbit of the man she once loved.

With poignancy and heart, RaeAnne Thayne once again delivers her charming signature blend of warmth, wit and wisdom.
Author Note
A Q&A with Bestselling Author RaeAnne Thayne
How would you describe your writing process?
The creative process still feels magical to me, even after seventy books. When I finish a book and read through it again a few weeks or months later during the editing process, I've always amazed that I've somehow managed to take a random idea (or two or three) and out of that have created a cohesive story. Certainly my process includes plenty of hard work, mostly forcing myself to sit at my desk and face that daunting blank page, even at times when I would rather be doing absolutely anything else. But there is also an undeniable element of serendipity, with things coming out on the page I often have no recollection of writing in the frenzy to finish a book.
I am very much a plotter, spending several weeks before I start actually writing a book coming up with compelling characters, setting, plot points. I outline extensively until I basically have a scene-by-scene breakdown of the main story and the subplots and how I will fit them together. That's the fun part for me, then comes the challenging part, actually writing those scenes. I usually write a very rough first draft and then spend a long time on the second draft, massaging those ragged early words into a story. I call the third draft my polish draft, where I fine-tune the prose and the characters. Finishing a book and writing The End is the very best feeling in the world!
What authors have inspired your own writing?
Like most writers, I was always an avid reader, going back to second or third grade when I would read Nancy Drew and the Bobbsey Twins. When I was in junior high school, I discovered the romantic suspense novels of Madeline Brent, Elizabeth Peters and Victoria Holt and fell in love with romance novels. One of my favorites in those early days was The Enchanted Land from the fabulous Jude Devereaux. I read it over and over!
A few years ago at a library conference, I had the honor of meeting Jude and participating on a panel with her. It was an amazing moment that my thirteen-year-old self never could have imagined! I am still an avid reader and am discovering new favorites all the time.
Summer at the Cape is a romance novel, but it also deals with the drama of loss and grief. How do you balance the two?
All of us have to deal with difficult things on this journey through life. The loss of a child, a sibling, a parent, a spouse. Grief and pain are inevitable for each one of us. A common theme through all my books, though, is that even when my characters have to struggle though hard things, joy is still waiting for those who are willing to open their hearts to possibilities.
The relationship between Cami and Violet (and Lily too) was affected by the divorce of their parents. How did you visualize that sibling relationship when you were writing the novel?
I've always been fascinated by the unique relationship between twins and also how that closeness can sometimes make other siblings feel excluded. That was magnified in the Porter sisters after the divorce, when Cami stayed with her father because she had been accepted into a prestigious prep school in Los Angeles while the twins both went with their mother to live a more Bohemian lifestyle on the northern California Coast. As a result, the sisters felt like virtual strangers to each other. I wanted to explore how Violet could figure out who she was without her twin but also show how the non-twin Cami had always yearned for a closer relationship with her sisters. Their shared grief at losing Lily was really the catalyst to bring Cami and Vi closer together.
What character did you find the most challenging to write?
In this book, that was probably Jon Rafferty. He is an archeologist, an explorer who loves trying to figure out the mysteries of older civilizations, at the same time he doesn't really have a great understanding of the one in which he's living. Jon has his reasons to be protective of his father but that certainly sets up a conflict with Cami and her family, who are trying to run a glampground on Rafferty family land.
Cape Sanctuary reads like one more character in the novel, the atmosphere of the place really does come through. How did you visualize the setting when you had the idea for Summer at the Cape?
I love the ruggedly gorgeous coastline of central and northern California, into Oregon and Washington. Two of my all-time favorite beach communities are Cannon Beach, Oregon and Carmel-by-the-Sea, California. When I was trying to come up with a fictional community for my loosely connected Cape Sanctuary series (linked only by geography), I decided to combine the things I loved about both areas to come up with Cape Sanctuary, filled with stunning scenery and whimsical houses. I only wish it were a real place!
What future projects can you reveal? Is there another novel in the works?
I recently wrapped up my Christmas book for 2022, ALL IS BRIGHT, which will be out in October. This one was blast to write since I am returning to a previous series, Hope's Crossing. I haven't written a book there since 2013 but I had a few characters whose stories I knew I had to eventually write. It was so fun visiting old friends in that series and catching up with their lives! I'm now hard at work on the next Cape Sanctuary book, which will be out in spring of 2023.
Awards
Fresh Fiction Box Not To Miss, , May 2022

Interviews for Summer at the Cape
Jennifer Vido | Jen's Jewels Interview: SUMMER AT THE CAPE by RaeAnne Thayne
Summer at the Cape
May 12, 2022
Cape Sanctuary
Comments
No comments posted.

Registered users may leave comments.
Log in or register now!