"Interesting tale of family dynamics"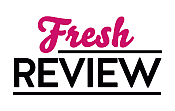 Reviewed by Sandra Wurman
Posted April 9, 2022

Life is full of choices, some good, some difficult, some work out and others just don't. There are times, though, that life makes its own choices. Sounds odd but true. For the Porter family, some of life's choices left them bereft and sad. Now many years later the Porters are finally facing the ramifications of those life choices.
Twin sisters Violet and Lily stayed with their mother Rosemary when their parents divorced. Older sister Cami went with their dad Ted to Los Angeles. An odd arrangement for sure but the parents had agreed that this would benefit the girls. Surely this had to be a strange decision. And fast forward to the present we all see that it caused many problems.
Now back in Cape Sanctuary, Violet, Cami and Rosemary are working as a team to keep one of Lily's dreams alive. Lily had drowned in an accident saving two young girls. But developing a glampground was a reality that Lily was proud of. Unfortunately, her death now put much of the work and responsibility on her mother Rosemary's shoulders. The three Porter women joined forces to see that the current sold-out season was a success.
There were several other distractions and issues that demanded their attention. Not the least was the uncertain lease of the land where the glampcamp was built. But these women were strong, caring, smart and unflagging in their desire to see Lily's dream continue.
Jon is utterly surprised and sad to see the condition his father is in. Jon is also dismayed that the Porter women have taken advantage of his father's rather obvious diminished capacity. Back from a historical excavation Jon appreciates and agrees with his father's stance on protecting their land. One of his favorite sayings is that our culture and society will be preserved not only by the things we create but by the things we refuse to destroy. So naturally, Jon feels that the Wild Hearts luxury camp goes against all he works at protecting.
Lots of relationships to handle in this small town. Some old, some thought discarded and others brand new. The community was central to the lives of these people and the way they offer help and care is absolutely amazing. That's what RaeAnne Thayne develops so adroitly in SUMMER AT THE CAPE. Her character development is second to none. And her description of the beauty and responsibility for an area like Cape Sanctuary has you yearning for a chance to visit. All relationships have challenges. It is in these challenges we face making choices. Sometimes it means taking a step back to see what we really want. In SUMMER AT THE CAPE, RaeAnne Thayne helps her characters make better choices. SUMMER AT THE CAPE is a great choice for reading on the beach this summer.
SUMMARY
As the older sibling to identical twins Violet and Lily, Cami Porter was always the odd sister out. The divide grew even wider when their parents split up—while the twins stayed in Cape Sanctuary with their free-spirited mother, Rosemary, fourteen-year-old Cami moved to LA with her attorney father. Nearly twenty years later, when Cami gets the terrible news that Lily has drowned saving a child's life, her mother begs her to return home to help untangle the complicated estate issues her sister left behind.

Navigating their own strained relationship, Cami readjusts to the family and community she hasn't known for decades, including the neighbor who stands in the way of her late sister's dream, while Violet grieves the loss of her twin and struggles to figure out who she is now, without her other half, as the little girl Lily saved pulls her back into the orbit of the man she once loved.

With poignancy and heart, RaeAnne Thayne once again delivers her charming signature blend of warmth, wit and wisdom.
---
What do you think about this review?
Comments
No comments posted.

Registered users may leave comments.
Log in or register now!