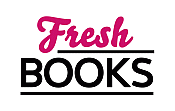 December's Must-Reads: Top Books to Close Out the Year with a Bang
RaeAnne Thayne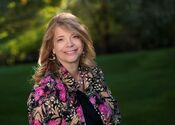 Blogging at Fresh Fiction
RaeAnne Thayne | A Woman Searches for Peace
July 14, 2023
1--What is the title of your latest release? THE CAFE AT BEACH END Read More...
RaeAnne Thayne | What Christmas Means to Me
October 27, 2017
Last year, my family spontaneously decided to take a cruise over Christmas. With six of us – including a married daughter and son-in-law who Read More...
RaeAnne Thayne | Inspiration Through Difficulties
April 4, 2012
Somebody asked me the other day in an interview why so many of my characters have suffered something horrible. Wow. Gut check! I looked through Read More...
RaeAnne Thayne will do anything to tell a story. In 15 years as a newspaper reporter and editor, she rode along with a motorcycle gang, took a trip in a hot air balloon and even gave a hunky country music star her home phone number (it was for an interview -- honest!).
When she wasn't working as a journalist, though, RaeAnne worked on her real love -- writing romance novels. She dreamed of publishing a book long before she ever thought it was possible. In fact, college friends used to spend hours when they should have been studying, trying to help her come up with a good pseudonym (none of which she actually ended up using, since she writes under her own name!).
After graduating from college, she took a job as a reporter at a daily newspaper, then moved to news editor. It wasn't until she was home on maternity leave after the birth of her first child in 1990 that RaeAnne seriously tried her hand at fiction writing. She sold her first book in 1995 and quit her editor job two years later to write full-time.
She is a two-time recipient of the Heart of Romance Reader's Choice award and has been a finalist for the RITA and for the National Reader's Choice award.
Awards
Fresh Fiction Box Not To Miss, , Summer at the Cape, May 2022

Interviews for RaeAnne Thayne
Jennifer Vido | Jen's Jewels Interview: THE CAFE AT BEACH END by RaeAnne Thayne
The Cafe at Beach End
June 23, 2023
Jennifer Vido | Jen's Jewels Interview: SUMMER AT THE CAPE by RaeAnne Thayne
Summer at the Cape
May 12, 2022
RaeAnne Thayne Talks Haven Point and REDEMPTION BAY: A Place Made for Second Chances
Redemption Bay
July 4, 2015
Log In to see more information about RaeAnne Thayne
Log in or register now!
Series
Hope's Crossing | Cowboys of Cold Creek | Haven Point | Women of Brambleberry House | Cape Sanctuary
Books:
Christmas at the Shelter Inn, October 2023
Paperback / e-Book
Currant Creek Valley, August 2023
Mass Market Paperback / e-Book
The Cafe at Beach End, June 2023
Cape Sanctuary #5
Hardcover / e-Book / audiobook
Summer at the Cape, May 2023
Mass Market Paperback / e-Book
Snowed In at the Ranch, December 2022
Mass Market Paperback / e-Book / audiobook (reprint)
All Is Bright, October 2022
Hope's Crossing
Trade Size / e-Book
Willowleaf Lane, July 2022
Hope's Crossing # 5
Paperback / e-Book
Currant Creek Valley, May 2022
Hope's Crossing # 4
Mass Market Paperback / e-Book
Summer at the Cape, April 2022
Cape Sanctuary #4
Hardcover / e-Book / audiobook
Snowfall in Cold Creek & A Deal Made in Texas, December 2021
Mass Market Paperback / e-Book
Sleigh Bells Ring, November 2021
Hardcover / e-Book
A Cold Creek Secret and A Brevia Beginning, August 2021
Mass Market Paperback / e-Book (reprint)
A Brambleberry Summer, July 2021
Mass Market Paperback / e-Book
A Place to Belong, May 2021
Mass Market Paperback / e-Book (reprint)
The Path to Sunshine Cove, April 2021
Cape Sanctuary #1
Hardcover / e-Book
The Sea Glass Cottage, February 2021
Mass Market Paperback / e-Book (reprint)
Coming Home for Christmas, November 2020
Mass Market Paperback
Together for Christmas, November 2020
Trade Size / e-Book
Christmas at Holiday House, October 2020
Haven Point #12
Trade Size / e-Book
Summer at Lake Haven, July 2020
Haven Point #11
Mass Market Paperback / e-Book
The Sea Glass Cottage, March 2020
Cape Sanctuary #2
Hardcover / e-Book
The Cliff House, February 2020
Mass Market Paperback / e-Book (reprint)
Coming Home for Christmas, October 2019
Haven Point #10
Trade Size / e-Book
Season of Wonder, October 2019
Haven Point #9
Mass Market Paperback / e-Book (reprint)
Return to Star Valley & A Matter of the Heart, August 2019
Mass Market Paperback / e-Book (reprint)
The Cliff House, April 2019
Cape Sanctuary
Hardcover / e-Book
Blackberry Summer, March 2019
Hope's Crossing
Mass Market Paperback / e-Book (reprint)
A Soldier's Return, January 2019
The Women of Brambleberry House #4
Mass Market Paperback / e-Book
Season of Wonder, October 2018
Haven Point
Trade Size / e-Book
The Cottages on Silver Beach, July 2018
Haven Point #8
Mass Market Paperback / e-Book
The Pines of Winder Ranch, January 2018
Winder Ranch
Mass Market Paperback / e-Book
The Rancher's Christmas Song, November 2017
Mass Market Paperback / e-Book
Sugar Pine Trail, October 2017
Haven Point
Mass Market Paperback / e-Book
Serenity Harbor, July 2017
Haven Point #6
Mass Market Paperback / e-Book
A Cold Creek Secret, June 2017
Mass Market Paperback
Brambleberry House, February 2017
Mass Market Paperback
The Holiday Gift and A Cold Creek Noel, December 2016
The Cowboys of Cold Creek
Paperback / e-Book
All I Want For Christmas, November 2016
e-Book
Snowfall on Haven Point, October 2016
Haven Point #5
Paperback / e-Book
Riverbend Road, July 2016
Paperback / e-Book
Denim and Diamonds, April 2016
Mass Market Paperback (reprint)
A Cold Creek Christmas Story, November 2015
Harlequin Special Edition
Mass Market Paperback / e-Book
Evergreen Springs, October 2015
Haven Point #3
Paperback / e-Book
Redemption Bay, July 2015
Haven Point #2
Paperback / e-Book
Outlaw Hartes, February 2015
Paperback / e-Book
The Christmas Ranch & A Cold Creek Holiday, December 2014
Paperback / e-Book
Snow Angel Cove, November 2014
Haven Point #1
Paperback / e-Book
The Christmas Ranch, November 2014
Paperback / e-Book
Together for Christmas, November 2014
Hardcover / e-Book
Wild Iris Ridge, July 2014
Paperback / e-Book
Island Promises, January 2014
Paperback / e-Book
Christmas in Snowflake Canyon, November 2013
Hope's Crossing
e-Book
Currant Creek Valley, April 2013
Paperback / e-Book
Woodrose Mountain, April 2012
Hope's Crossing #2
Paperback / e-Book
A Cold Creek Reunion, April 2012
Cowboys of Cold Creek
Paperback / e-Book
Christmas In Cold Creek, November 2011
Cowboys of Cold Creek #9
Paperback / e-Book
Tea And Destiny, September 2011
Paperback (reprint)
Blackberry Summer, June 2011
Hope's Crossing #1
Paperback / e-Book
A Cold Creek Baby, October 2010
Cowboys of Cold Creek #8
Paperback / e-Book
A Cold Creek Secret, February 2010
Cowboys of Cold Creek #7
Mass Market Paperback
A Cold Creek Holiday, December 2009
Cowboys of Cold Creek #6
Paperback / e-Book
A Cold Creek Homecoming, September 2009
Cowboys of Cold Creek #5
Paperback / e-Book
The Cowboy's Christmas Miracle, November 2008
Cowboys of Cold Creek #4
Mass Market Paperback / e-Book
A Soldier's Secret, August 2008
The Women of Brambleberry House #3
Mass Market Paperback / e-Book
A Merger...Or Marriage?, June 2008
The Wilder Family
Paperback
A Mother's Love, April 2008
Paperback
His Second-Chance Family, January 2008
The Women of Brambleberry House #2
Paperback / e-Book
The Daddy Makeover, October 2007
The Women of Brambleberry House #1
Mass Market Paperback / e-Book
High-Stakes Honeymoon, August 2007
Mass Market Paperback
Shelter from the Storm, June 2007
Paperback
High-Risk Affair, January 2007
Paperback
Dalton's Undoing, June 2006
The Cowboys of Cold Creek #3
Paperback / e-Book
Dancing in the Moonlight, May 2006
The Cowboys of Cold Creek #2
Paperback / e-Book
Light the Stars, April 2006
The Cowboys of Cold Creek #1
Paperback / e-Book
Never Too Late, May 2005
Paperback