Jennifer Vido: What inspired you to write SUMMER AT THE CAPE?
RaeAnne Thayne: I have been fascinated for a long time by the unique relationship between twins. I was interested in exploring what happens to one twin when their "womb-mate" dies. Factor in another older sister who was not part of that twin relationship and I wondered how the dynamics of a family would change with the death of one of the twins. A big subplot of this book involves glamping, something that definitely appeals to me. I love the outdoors and camping, escaping the hectic pace of life in the outdoors, but I must admit I'm of a certain age where I also enjoy my creature comforts. LOL. Glamping seems like a way to have the best of both worlds.
Jen: The novel is set in the fictional town of Cape Sanctuary. From where did you draw inspiration to create this welcoming place?
RaeAnne: I live in the mountains of Northern Utah, far from the ocean, but when my family vacations, we tend to head to the coast. Two of our favorite places are Cannon Beach, OR and the Monterey/Carmel-by-the-Sea areas of Central California. When I was trying to come up with a setting for my Cape Sanctuary series, I decided to combine my favorite things about both of those areas and create a fictional community in Northern California. You can find elements of both areas in Cape Sanctuary.
Jen: What brings Cami Porter back to Cape Sanctuary?
RaeAnne: Ostensibly, she comes because her mother asked her to untangle a complicated legal issue involving her sister's estate and the lease agreement for her sister's glampground, Wild Hearts. On a deeper level, she is seeking peace and comfort after losing her younger sister as well as a closer relationship with her mother and her sister Violet, the surviving twin.
Jen: How does Cami feel about reconnecting with her mother Rosemary and sister Violet?
RaeAnne: She has mixed feelings. She desperately needs that connection, more than she's willing to admit, but she is understandably apprehensive on some level. She has deep feelings of rejection stemming from her parents' divorce and her mother's decision to move away from their Los Angeles home, leaving Cami with her father. Coming to Cape Sanctuary to help her mother is her way of healing that fractured relationship.
Jen: What do you hope readers take away from this novel?
RaeAnne: Sometimes, unfortunately, grief and loss can destroy a family. In SUMMER AT THE CAPE, losing one beloved family member becomes the catalyst for the other members to finally open their hearts to each other. As they help each other through the loss of Lily, each in turn ends up finding peace.
I should say that while this book does touch on some sad themes, ultimately, I hope readers find it a warm, uplifting story about a family finding joy again after tragedy.
Jen: What's the best way for readers to stay connected with you?
RaeAnne: I am on most social media platforms but am most active on Instagram and Facebook.
Jen: Sneak peek! What's your next project?
RaeAnne: I just finished my Christmas book, which I'm thrilled to reveal is a return to my Hope's Crossing series, nearly 10 years after I wrote the last book in the series. ALL IS BRIGHT is Sage McKnight's book, who had a strong presence in especially the first three books in Hope's Crossing. She was 19-20 in those books but now she's all grown up and it was so fun to finally give her a happy ending. I also loved visiting all my old friends in the series! I'm now hard at work on my next Cape Sanctuary book, coming out in April 2023.
Jen: Thank you for stopping by to chat about SUMMER AT THE CAPE. Best of luck with your fabulous new release!
RaeAnne: My pleasure! Thank you for having me.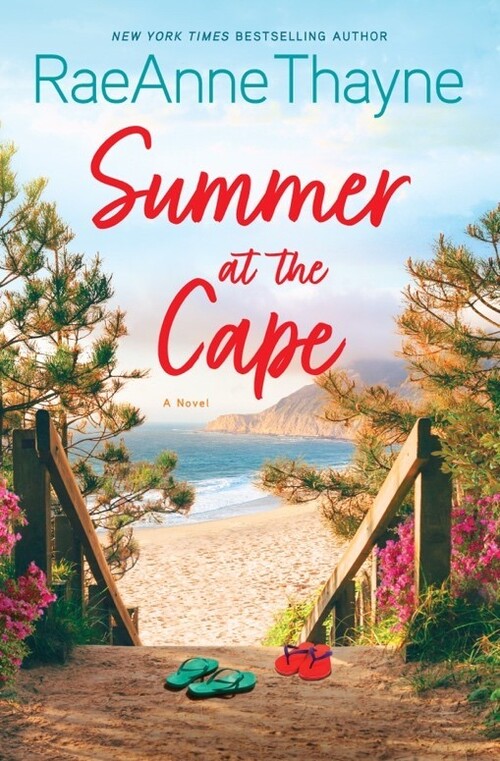 As the older sibling to identical twins Violet and Lily, Cami Porter was always the odd sister out. The divide grew even wider when their parents split up—while the twins stayed in Cape Sanctuary with their free-spirited mother, Rosemary, fourteen-year-old Cami moved to LA with her attorney father. Nearly twenty years later, when Cami gets the terrible news that Lily has drowned saving a child's life, her mother begs her to return home to help untangle the complicated estate issues her sister left behind.
Navigating their own strained relationship, Cami readjusts to the family and community she hasn't known for decades, including the neighbor who stands in the way of her late sister's dream, while Violet grieves the loss of her twin and struggles to figure out who she is now, without her other half, as the little girl Lily saved pulls her back into the orbit of the man she once loved.
With poignancy and heart, RaeAnne Thayne once again delivers her charming signature blend of warmth, wit and wisdom.
Women's Fiction Contemporary [HQN, On Sale: April 12, 2022, Hardcover / e-Book, ISBN: 9781335936356 / eISBN: 9780369702081]
Interesting tale of family dynamics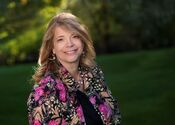 Stories of Hope, Healing, & Heart
RaeAnne Thayne will do anything to tell a story. In 15 years as a newspaper reporter and editor, she rode along with a motorcycle gang, took a trip in a hot air balloon and even gave a hunky country music star her home phone number (it was for an interview -- honest!).
When she wasn't working as a journalist, though, RaeAnne worked on her real love -- writing romance novels. She dreamed of publishing a book long before she ever thought it was possible. In fact, college friends used to spend hours when they should have been studying, trying to help her come up with a good pseudonym (none of which she actually ended up using, since she writes under her own name!).
After graduating from college, she took a job as a reporter at a daily newspaper, then moved to news editor. It wasn't until she was home on maternity leave after the birth of her first child in 1990 that RaeAnne seriously tried her hand at fiction writing. She sold her first book in 1995 and quit her editor job two years later to write full-time.
She is a two-time recipient of the Heart of Romance Reader's Choice award and has been a finalist for the RITA and for the National Reader's Choice award.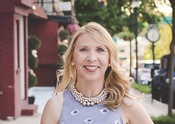 Jennifer Vido is best known for her nationally syndicated Jen's Jewels author interview column. A savvy book blogger she dishes the scoop on the latest happenings in the publishing business. As a national spokesperson for the Arthritis Foundation, she has been featured by Lifetime Television, Redbook, Health Monitor, The New York Times, The Baltimore Sun, Healthguru.com, and Arthritis Today. She is the author of the Piper O'Donnell Mystery series. Currently, she lives in the Baltimore area with her husband and two sons.
No comments posted.