Sharon Buchbinder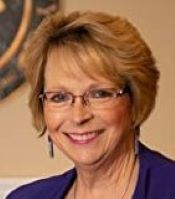 Who let the jinni out of the bottle?

http://www.sharonbuchbinder.com
Social Media:
INSTAGRAM
PINTEREST
GOODREADS
TWITTER
FACEBOOK
BLOG

E-mail me when Sharon Buchbinder releases a new book.
Blogging at Fresh Fiction
Sharon Buchbinder | Ought-To-Be or Naughty-To-Be? That Is The Question...
August 19, 2011
Leave a Comment to Win a Copy of DESIRE AND DECEPTION From my Read More...
Sharon Buchbinder got into a lot of trouble for when she was a child for "making things up." After working in health care delivery for years, she became are searcher, then an academic. But that itch to write kept beckoning her to "come on back" to writing fiction. Since romance has over a dozen sub-genres, she was able to turn her fascination with horror and mystery into paranormal romance and romantic suspense. When not writing she can be found reading, fishing, working out, golfing or enjoying a good meal and laughter with friends and family.
Log In to see more information about Sharon Buchbinder
Log in or register now!
Series
Kiss of the Jinni Hunter | Hotel LaBelle | Cat's Paw Cove
Books:
The Vampire Billionaire's Secret Baby, January 2023
Cat's Paw Cove #26
e-Book
A Bee in Her Bonnet, November 2021
Cat's Paw Cove #24
e-Book / audiobook
Healed with a Kiss, February 2021
Cat's Paw #20
e-Book
Desire And Deception, January 2021
e-Book
Tears of the Wolf, October 2020
Hotel LaBelle #4
Paperback / e-Book
Taken by the Imp, June 2020
Cat's Paw Cove #13
e-Book
Charlotte Redbird, Ghost Coach, June 2020
Cat's Paw Cove #12
e-Book
Meows and Mistletoe, November 2019
Cat's Paw Cove
e-Book
Eye of the Eagle, November 2018
Hotel LaBelle #3
e-Book
Legacy of Evil, October 2017
Hotel LaBelle #2
e-Book
An Inn Decent Proposal, September 2017
e-Book
All in for Love, June 2017
e-Book
The Haunting of Hotel LaBelle, November 2016
Hotel LaBelle #1
e-Book
Kiss Of The Virgin Queen, October 2015
Kiss of the Jinni Hunter #2
e-Book
Kiss Of The Silver Wolf, August 2015
Kiss of the Jinni Hunter #1
e-Book (reprint)
Some Other Child, August 2014
Paperback / e-Book
Obsession, June 2013
Paperback / e-Book
Some Other Child, October 2012
Paperback / e-Book
Killer Kisses, May 2012
e-Book
Desire and Deception, April 2011
e-Book
Kiss of the Silver Wolf, October 2010
e-Book
Bonded for Life, September 2010
Class of 85
e-Book
The Lake Placid Cure, April 2008
e-Book
Pigmalion, February 2008
e-Book
Catastrophe, November 2007
e-Book

Videos