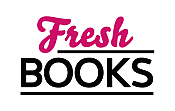 Close out December with great reads
Terri Reed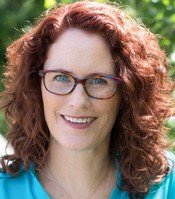 Contests
Terri Reed hopes you'll have a Merry and Bright Christmas
Leaping into Christmas with Terri Reed!

Social Media:
BOOKBUB
GOODREADS
FACEBOOK
AMAZON
INSTAGRAM

E-mail me when Terri Reed releases a new book.
Blogging at Fresh Fiction
Terri Reed | 20 Questions: EXPLOSIVE SITUATION
June 29, 2020
1--What's the name of your latest release? Explosive Situation, book 4 of the True Blue Read More...
Terri Reed | Creating Characters Led to Personal Growth + Giveaway!
January 24, 2020
Thank you, Fresh Fiction, for hosting me on your blog. While coming up with a topic for this blog, I asked myself what is Read More...
Terri Reed | Childhood Holiday Memories
October 28, 2016
This time of year always reminds me of my childhood hometown. I grew up in the foothills of the Sierra Nevada Mountains in the city Read More...
Terri Reed | Sweet Summer Treats
July 1, 2016
Hello and thank you for hosting me today. With Fourth of July fast approaching many people will be hosting family and friends as we celebrate Read More...
Terri Reed | My Top Five Holiday Stress Busters
November 16, 2015
Christmas is a special time of year for me. I love all the decorations, the music and the giving. But it wasn't always fun Read More...
Award winning multi-published author Terri Reed discovered the wonderful world of fiction at an early age and declared she would one day write a book. Now she is fulfilling that dream writing full-time. Her romance and romantic suspense novels have appeared on Publisher's Weekly top 25, Nielsen's Bookscan top 100 and featured in USA Today, Christian Fiction Magazine and Romantic Times Magazine. Her books have finaled in Romance Writers of America's RITA contest, National Reader's Choice Award contest and the American Christian Fiction Writers The Carol Award contest. She resides in the Pacific Northwest with her college-sweetheart husband, two wonderful children, and two dogs. When not writing, she enjoys spending time with her family and friends, gardening and playing tennis.
Log In to see more information about Terri Reed
Log in or register now!
Series
Northern Border Patrol | Rookie K-9 Unit | Classified K-9 Unit | Military K-9 Unit | Capitol K-9 Unit | True Blue K-9 Unit: Brooklyn
Books:
Christmas Protection Detail, December 2020
Mass Market Paperback / e-Book
Mountain Standoff, August 2020
e-Book
Explosive Situation, July 2020
True Blue K-9 Unit: Brooklyn
Mass Market Paperback / e-Book
Secret Mountain Hideout, January 2020
Mass Market Paperback / e-Book
Holiday Protectors, December 2019
K-9 Unit
Mass Market Paperback / e-Book
Christmas Rescue, December 2019
K-9 Unit
Paperback / e-Book
Seeking the Truth, August 2019
True Blue K-9
Paperback / e-Book
Buried Mountain Secrets, March 2019
Paperback / e-Book
Legacy of the Heart, July 2018
e-Book
Mission To Protect, April 2018
Military K-9 Unit #1
Hardcover / e-Book
Classified K-9 Unit Christmas: A Killer Christmas\Yuletide Stalking, December 2017
Classified K-9 Unit #7
Paperback / e-Book
Guardian, April 2017
Classified K-9 Unit #1
Mass Market Paperback / e-Book
Agent-In-Training, March 2017
Classified K-9 Unit Novella
e-Book
A Family Under the Christmas Tree, October 2016
Paperback / e-Book
Identity Unknown, October 2016
Northern Border Patrol
Paperback / e-Book
Protect And Serve, April 2016
Rookie K-9 Unit 1
e-Book
Ransom, February 2016
Northern Border Patrol #4
Paperback / e-Book
Murder Under the Mistletoe, November 2015
Northern Border Patrol #3
Paperback / e-Book
Joint Investigation, July 2015
Northern Border Patrol Book Two
e-Book
Montana Homecoming, November 2014
Paperback
Danger at the Border, September 2014
Northern Border Patrol
Paperback / e-Book
Undercover Marriage, June 2014
Witness Protection #6
e-Book
Treacherous Slopes, February 2014
Mass Market Paperback / e-Book
Texas K-9 Unit Christmas, November 2013
Paperback / e-Book
Scent Of Danger, May 2013
Texas K-9 Unit
Paperback / e-Book
Daughter of Texas, January 2011
Texas Ranger Justice
Paperback
Chasing Shadows, November 2009
Mass Market Paperback / e-Book
Her Last Chance, June 2009
Mass Market Paperback
Love Comes Home And A Sheltering Love: Love Comes Home\a Sheltering Love (Love Inspired Classics), March 2009
Mass Market Paperback
Double Threat Christmas, December 2008
The McClains
Mass Market Paperback / e-Book
Double Cross, September 2008
The Mcclain Brothers #3
Mass Market Paperback / e-Book
Double Jeopardy, July 2008
The McClain Brothers #2
Paperback
Her Christmas Protector, December 2007
Paperback
Giving Thanks for Baby, November 2007
A Tiny Blessings Tale
Paperback
Beloved Enemy, March 2007
Miniseries: The Secrets of Stoneley
Paperback / e-Book
Double Deception, February 2007
Paperback
A Time of Hope, October 2006
Paperback
A Sheltering Heart, August 2006
Paperback
Strictly Confidential, May 2006
Faith at the Crossroads
Paperback
A Sheltering Love, May 2005
Paperback