1--What's the name of your latest release?
Explosive Situation, book 4 of the True Blue K-9 Unit: Brooklyn from Love Inspired Suspense July 2020
2--What is it about?
Officer Henry Roarke has been falsely accused of a crime and he's determined to prove his innocence to the internal affairs officer sent to investigate. Olivia Vance, new to internal affairs, is determined to prove herself by uncovering the truth. But soon it's apparent there is more at stake than a career. A serial bomber is targeting Henry and those close to him. Olivia and Henry, along with Henry's K-9, a bomb sniffing beagle named Cody, must team up to stop the bomber before anyone gets hurt and, in the process, discover the biggest risk is to their hearts.
3--What word best describes your heroine?
Purpose-driven
4--What makes your hero irresistible?
Charm and integrity
5--Who are the people your main characters turn to when they need help?
Olivia turns to her family. They are a close-knit bunch, who have each other's backs. Henry turns to his friends on the police force who are as close as family and his little sister, whom he has been raising since she was young.
6--What do you love about the setting of your book?
Brooklyn is a fascinating borough of New York City with its own personality. I enjoyed learning about Coney Island and the many parks that provide the residents of Brooklyn a place to gather and enjoy recreation time. This book was written long before our world changed, but I believe the heart and soul of Brooklyn, New York City and the country as a whole, is still very much alive.
7--Are you a plotter (follow an outline) or a pantster (write by the seat of your pants)?
I'm mostly a plotter. I have to have my road map that points me to the destination and helps me to know what twists, turns and bends in the road the characters must traverse. However, I allow room for my characters to surprise me and take me on unplanned detours. As long as we get back to the map and move forward toward the end of the journey, I go with the flow.
8--What is an ideal writing day for you?
An ideal writing day is a bit of exercise, soothing tea and no one else in the house so I can put words on the page uninterrupted.
9--Do you listen to music while you write, need total silence, or do you have the TV on?
I like to have background noise, so I usually have music playing. Anything from country to rock to gospel to love songs. I tried writing to classical but found it made me sleepy. LOL. I love classical at night to unwind.
10-- How do you approach research?
I find out enough of what I need to know to get started on a project then research as I go. Many times, if I'm in the flow of writing and need information, I put a placeholder for the information and then make myself a sticky note to remind me to do the research.
11--What is your publishing journey story?
I'd always wanted to write but had never found the motivation to do so until I was pregnant with my first child. I was sick so much of the time and needed a distraction, so I poured myself into writing a romance because that was my favorite genre to read. I found Romance Writers of America and began learning the craft. I entered a few contests and had good feedback. Then I submitted a proposal to an editor at Harlequin who handwrote me a note that was very encouraging and made me determined to one day sell a book. When Harlequin started their inspirational line, I knew that was where I wanted my stories to go. I kept learning and submitting until they finally bought a story. It took ten years and multiple rejection letters, but I am so happy I persisted.
12--Do you have critique partners/writing groups you want to give a shout-out to?
I have gone through numerous critique partners and writing groups over the years. However, one of my first critique partners and I have managed to remain working together for the past twenty-five years. Author Leah Vale and I have maintained not only a working partnership, but a deep friendship.
13--What're the most frustrating things about being an author?
For me it's having so many stories in my head that want to be told but I can only concentrate on one project at a time or I start getting too stressed out.
14--What's your favorite scent?
Good question. I don't know that I have one favorite. More like a dozen. I love the smell of fresh baked bread and fresh baked cookies. Vanilla. Lavender. Gardenia's. Liliac's. I could go on. LOL
15--What movie will you watch no matter what if it's on TV?
Guardians of the Galaxy and the Sound of Music.
16--Do you like breakfast, lunch, or dinner best?
I prefer dinner, mostly because that's when I have the best foods. I love pasta and bread for dinner.
17--What's one thing you wish you knew more about?
This is a tough question because if I want to know something, I will do the work and research the information. With the internet, so much knowledge is at our fingertips.
18--What's the silliest thing you've recently done?
I attempted to groom to my dog myself. Not a good idea. He looks a little funny, you can see the scissor cuts, but, thankfully, he doesn't care.
19--What can readers expect from you next?
I have a book coming out in December, Christmas Protection Detail, is the third book in my Bristle Township sheriff's department series, featuring the men and women who protect their community. Right now, I'm writing the first book in a new continuity series, the Alaska K-9 Unit will feature state troopers and their K-9 dogs working to uncover a murder, find a missing woman, protect the citizens of Alaska and find love.
20--How can readers reach you?
True Blue K-9 Unit: Brooklyn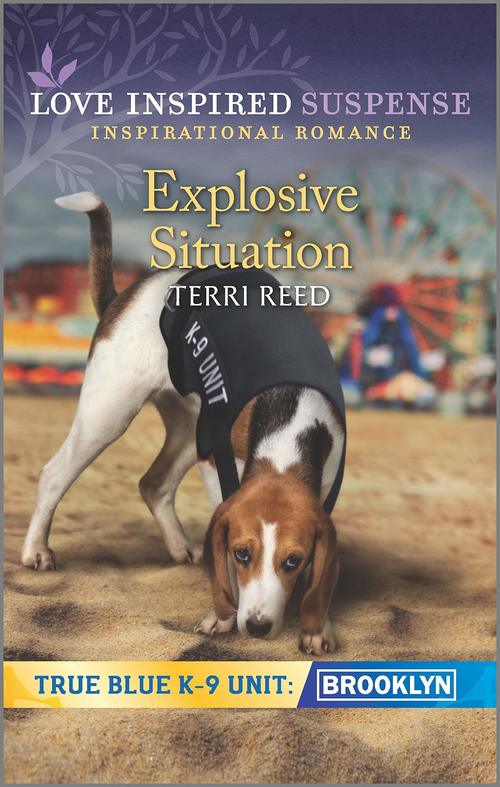 With his K-9 partner at his side,
can he survive false accusations and a bomber?
Detective Henry Roarke's determined to prove his innocence to internal affairs officer Olivia Vance--but first he must survive the bomber targeting him and his bomb-sniffing K-9, Cody. With a coming baby to protect and an investigation to pursue, Olivia has her hands full…until she becomes a target, as well. Can they catch the bomber before they all lose their lives?
Romance Suspense | Inspirational Romance [Harlequin Love Inspired Suspense, On Sale: July 7, 2020, Mass Market Paperback / e-Book, ISBN: 9781335402905 / eISBN: 9781488061219]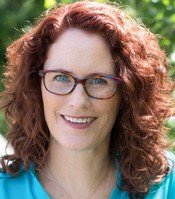 Award winning multi-published author Terri Reed discovered the wonderful world of fiction at an early age and declared she would one day write a book. Now she is fulfilling that dream writing full-time. Her romance and romantic suspense novels have appeared on Publisher's Weekly top 25, Nielsen's Bookscan top 100 and featured in USA Today, Christian Fiction Magazine and Romantic Times Magazine. Her books have finaled in Romance Writers of America's RITA contest, National Reader's Choice Award contest and the American Christian Fiction Writers The Carol Award contest. She resides in the Pacific Northwest with her college-sweetheart husband, two wonderful children, and two dogs. When not writing, she enjoys spending time with her family and friends, gardening and playing tennis.
No comments posted.