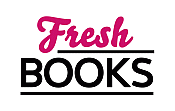 December's Must-Reads: Top Books to Close Out the Year with a Bang
Melinda Curtis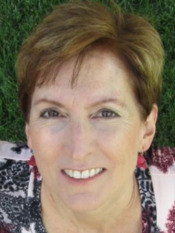 Social Media:
PINTEREST
TWITTER
FACEBOOK

E-mail me when Melinda Curtis releases a new book.
Blogging at Fresh Fiction
Melinda Curtis | Author-Reader Match: HEALING THE RANCHER
May 25, 2022
Instead of trying to find your perfect match in a dating app, we bring you the "Author-Reader Match" where we introduce Read More...
A FOREVER CHRISTMAS! | A Very Merry Match by Melinda Curtis
December 1, 2020
Don't forget to come back each day this week for more holiday cheer from our pals at FOREVER Publishing and their Christmas Read More...
Melinda Curtis | A Shortcut to Finding a Wine You Like
December 4, 2015
There are many things in life that intimidate me – modern car engines, tax forms, computer viruses. But not wine. Yes, I'm from California. Yes Read More...
Although Melinda has lived in Georgia and Texas, she's a California girl at heart. Her earliest memories are of life on an isolated 50-acre sheep ranch in rural Sonoma County, California. Picture rolling hills covered in brown grass, a eucalyptus forest, a long gravel driveway lined with plump sheep and no sidewalks. It was a big deal to drive into town on a one-lane road in a ramshackle, bubble-fendered pickup for an ice cream.
Flash forward to this century. Melinda lives in California's hot central valley with her husband - her basketball playing college sweetheart. With three kids the couple has done the soccer thing, the karate thing, the dance thing, the Little League thing and, of course, the basketball thing.
Melinda writes sweet to medium heat contemporary romances as Melinda Curtis and red hot reads as Mel Curtis. She loves writing romances about women who don't realize how strong they are until a hero comes along to show them, while capturing the wry humorous power struggle of falling in love - because, really, who lets the man have the last word?
Log In to see more information about Melinda Curtis
Log in or register now!
Series
Harmony Valley | Mountain Monroes | Sunshine Valley | Blackwell Sisters | Heartwarming Christmas Town | The Cowboy Academy
Books:
A Cowboy Christmas Carol, December 2023
The Cowboy Academy #3
Mass Market Paperback / e-Book
Lights, Camera, Christmas Town!, October 2023
Christmas Town
e-Book
A Cowboy's Fourth of July, August 2023
The Cowboy Academy #2
Mass Market Paperback / e-Book
A Cowboy Worth Waiting For, April 2023
The Cowboy Academy #1
Mass Market Paperback / e-Book
A New Beginning in a Small Town, March 2023
Love in Harmony Valley
e-Book
A Small Town Second Chance, February 2023
Love in Harmony Valley #2
e-Book
Dandelion Wishes, January 2023
Love in Harmony Valley
e-Book
Wyoming Christmas Reunion, December 2022
The Blackwells of Eagle Springs #5
Mass Market Paperback / e-Book
Christmas at the Sleigh Cafe, November 2022
Christmas Mountain #6
e-Book
A Cowboy Thanksgiving, September 2022
The Mountain Monroes # 12
Mass Market Paperback / e-Book
Healing the Rancher, June 2022
The Mountain Monroes # 11
Mass Market Paperback / e-Book
Healing the Rancher, June 2022
The Mountain Monroes # 11
Mass Market Paperback / e-Book
Something Blue, May 2022
e-Book
The Cowboy Meets His Match, March 2022
The Mountain Monroes # 10
Mass Market Paperback / e-Book
A Cowgirl's Secret, October 2021
The Mountain Monroes #9
Paperback / e-Book
Caught by the Cowboy Dad, July 2021
The Mountain Monroes #8
Mass Market Paperback / e-Book
Dream a Little Dream, March 2021
Sunshine Valley #3
Mass Market Paperback / e-Book
The Littlest Cowgirls, February 2021
The Mountain Monroes Book 7
Mass Market Paperback / e-Book
Thankfully in Love, November 2020
e-Book
A Very Merry Match, October 2020
Sunshine Valley #2
Mass Market Paperback / e-Book
Montana Welcome, August 2020
Blackwell Sisters #1
e-Book
A Daughter for the Mountain Firefighter, July 2020
Mountain Firefighter #4
e-Book
Sealed with a Kiss, June 2020
Sunshine Valley novella
e-Book
Can't Hurry Love, April 2020
Sunshine Valley #1
Mass Market Paperback / e-Book
Lassoed by the Would-Be Rancher, January 2020
Mountain Monroes #4
Paperback / e-Book
The Christmas Wish, December 2019
Sunshine Valley
e-Book
Kissed by the Country Doc, February 2019
The Mountain Monroes
e-Book
The Rancher's Redemption, October 2018
Return of the Blackwell Brothers
e-Book
All I Want For Christmas, November 2016
e-Book
A Heartwarming Holiday, October 2016
Heartwarming Christmas Town
e-Book
Make Me a Match, February 2016
e-Book
A Memory Away, December 2015
Harmony Valley #6
e-Book
Time for Love, August 2015
Harmony Valley #5
Paperback / e-Book
One Perfect Year, March 2015
Harmony Valley #4
e-Book
Christmas, Actually, November 2014
Heartwarming Christmas Town
e-Book
Season of Change, May 2014
Harmony Valley #3
e-Book
Summer Kisses, February 2014
Harmony Valley #2
e-Book
Dandelion Wishes, October 2013
Harmony Valley #1
e-Book
A Marriage Between Friends, July 2008
Marriage of Inconvenience
Mass Market Paperback
Count On Love, October 2007
Going Back
Mass Market Paperback
The Best-Kept Secret, May 2007
Miniseries: Singles...with Kids
Paperback
Once upon a Christmas, November 2006
Paperback
Back to Eden, April 2006
A Little Secret
Paperback
Expectant Father, September 2005
9 Months Later #1301
Paperback