A FOREVER CHRISTMAS! | A Very Merry Match by Melinda Curtis

December 1, 2020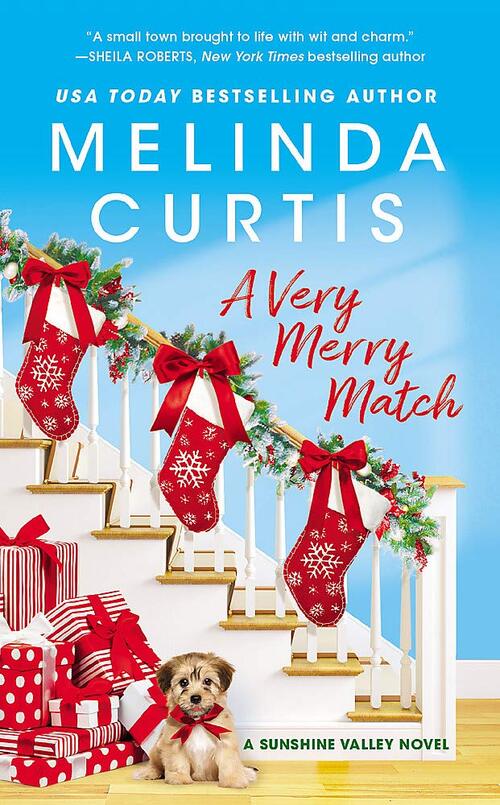 A Very Merry Match
Melinda Curtis
AVAILABLE
Sunshine Valley #2

October 2020
On Sale: September 29, 2020
Featuring: Kevin Hadley; Mary Margaret Sneed
368 pages
ISBN: 1538733455
EAN: 9781538733455
Kindle: B083HZTFBD
Mass Market Paperback / e-Book
Add to Wish List

Also by Melinda Curtis:
Dream a Little Dream, March 2021
The Littlest Cowgirls, February 2021
Add to review list
Thankfully in Love, November 2020
A Very Merry Match, October 2020

Don't forget to come back each day this week for more holiday cheer from our pals at FOREVER Publishing and their Christmas romance authors. Today, we're joined by Melinda Curtis!
**
What's the name of your latest release?
What do you love about writing holiday/Christmas romance?
I enjoy bringing in fun traditions, either drawn from my family or made up (read in magazines or enviously stolen from observing others, lol).
Are your hero and heroine full of Christmas cheer or the holidays bring out the worst in them?
This year, Mary Margaret is struggling to find her holiday cheer. Doubly important since she's a kindergarten teacher.
What's one of your favorite holiday traditions?
My great aunt imposed a One Gift At a Time rule. She moved in with us and insisted she couldn't enjoy gift opening unless she got to see every gift opened. We'd sit in a circle and starting with the youngest, one person would have the stage to open a gift. Some years, it takes two hours to open gifts at our house! But it does allow the gift giver a moment to shine as well.
Which Christmas movie do you watch on repeat throughout this festive time of year?
The Christmas Story. I cook with it when the marathon begins.
The best Christmas song is...
I'll Be Home For Christmas.
Do you prefer to be home for the holidays, or do you like to travel?
I prefer to be home for Christmas. However, my husband and I have found great joy in traveling on the Thanksgiving weekend – Aloha!
What can readers expect from you next?
Dream a Little Dream is coming your way in March 2021.
--
COMMENT TO WIN: What's one of your favorite holiday traditions? Tell us about it in a comment below and you'll be entered to win a copy of A VERY MERRY MATCH by Melinda Curtis. US only; good luck!
--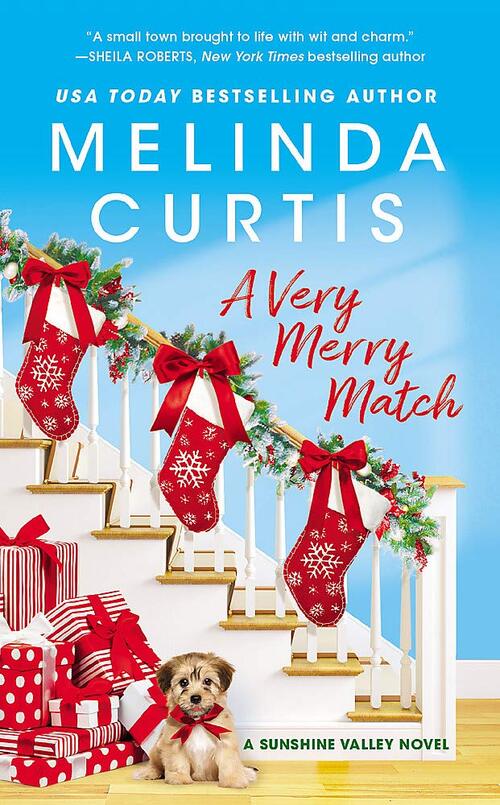 The holidays are served up with some spice in this small-town romance featuring a woman who must maintain a secret identity and the man who begins falling for her.
This Christmas, all Mayor Kevin Hadley wants is to give his five-year-old son whatever his heart desires. Only Tad has fallen head over holly for his pretty, sweet-as-sugarplum teacher. When attraction sparks between Kevin and Mary Margaret, the single dad thinks she may be the answer to his and his son's dreams. But after Mary Margaret reluctantly turns him down, Kevin decides it's time to embark on a new campaign -- one for Mary Margaret's heart.
Mary Margaret Sneed usually spends her holiday baking and caroling with her students. Yet this year, she's swapped shortbread and sleigh bells for a second job to pay off her late husband's debts. Mary Margaret would love to go tree trimming with Kevin and his son, but she won't risk his political future with her controversial side gig. Only the town's meddling matchmakers have determined there's nothing a little mistletoe can't fix . . . and if the Widows Club has their way, Mary Margaret and Kevin may just get the best Christmas gift of all this year.
Includes a bonus novella by Hope Ramsay!
Romance Holiday | Romance Contemporary [Forever, On Sale: September 29, 2020, Mass Market Paperback / e-Book, ISBN: 9781538733455 / eISBN: 9781538733448]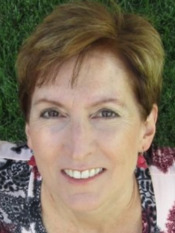 Although Melinda has lived in Georgia and Texas, she's a California girl at heart. Her earliest memories are of life on an isolated 50-acre sheep ranch in rural Sonoma County, California. Picture rolling hills covered in brown grass, a eucalyptus forest, a long gravel driveway lined with plump sheep and no sidewalks. It was a big deal to drive into town on a one-lane road in a ramshackle, bubble-fendered pickup for an ice cream.
Flash forward to this century. Melinda lives in California's hot central valley with her husband - her basketball playing college sweetheart. With three kids the couple has done the soccer thing, the karate thing, the dance thing, the Little League thing and, of course, the basketball thing.
Melinda writes sweet to medium heat contemporary romances as Melinda Curtis and red hot reads as Mel Curtis. She loves writing romances about women who don't realize how strong they are until a hero comes along to show them, while capturing the wry humorous power struggle of falling in love - because, really, who lets the man have the last word?
Comments
32 comments posted.
Re: A FOREVER CHRISTMAS! | A Very Merry Match by Melinda Curtis

I love family time and making more memories.
(Debra Guyette 7:20am December 1)
When I was younger, my parents would gether the children
around the creche and sing happy birthday to the baby Jesus
when we placed him in the manger scene.
(Nancy Reynolds 9:48am December 1)
Love spending time with everyone.
(Anna Budziak 11:32am December 1)
My favorite holiday tradition is to go to the different housing areas that have set up tours of lights of the houses.
(Cynthia St. Germain 5:08pm December 1)
My favorite Christmas tradition is going to Midnight mass.
(Irene Henderson 5:44pm December 1)
We spend Christmas Eve day making treats for Santa (&
ourselves).
(Jana B 7:49pm December 1)
On Christmas Eve, we're all allowed to open 1 gift...
(Martin Bodnar 8:03pm December 1)
We light our Christmas carousel (the 3 tier wooden kind). I
absolutely love it because when my grandparents bought it at
a garage sale it was broken, so they fixed it by adding
their own decorations to it.
(Meredith Winn 2:05am December 2)
pancakes on Christmas morning before gifts
(Vickie Couturier 10:30am December 2)
Participating in a cookie exchange is a favorite holiday event.
(Nadine Stacy 11:17am December 2)
The whole family getting together to decorate the Christmas
tree and have cookies.
(Jessica Whitacre 3:41pm December 2)
Decorating tree as a family, driving around to look at Christmas lights on Christmas
Eve and no presents under tree till Christmas morning.
(Tracy Urschler 4:44pm December 2)
Putting up Christmas decorations!
(Rebecca Shields 9:00pm December 2)
Singing Christmas songs and making cookies! Love the cover!
(Elizabeth Haney 10:14pm December 2)
We place a white dove on our Christmas tree at midnight on
Christmas morning for each immediate family member who has
passed away. It's our way of remembering our loved ones
during the holidays.
(Tina Rucci 1:10pm December 3)
We always have iced rolls with breakfast on Christmas morning,
Penney
(Penney Wilfort 12:56pm December 4)
I love letting my kids open their new PJs on Christmas Eve
and then we spend the day and night laying around vegging
out and watching movies.
(Monica McConnell 10:14pm December 4)
We always had mandarin oranges in the toe of the stockings, a
small gift, a few pieces of chocolate and those small boxes of
sweetened cereal. The kids were warned to not wake us until
after breakfast.
(Alyson Widen 12:03pm December 5)
When my kids were still at home we would go to a Christmas
tree farm every year. While there we would go on a hayride
and then pick out the perfect tree and chop it down. They
had hot apple cider to drink and a little gift shop with
Christmas things. We would come back to our house and
decorate the tree together. It was always so much fun and
I miss getting to do that now.
(Becky Kinard 12:27pm December 5)
We all get together on Christmas Eve. We have chili and get
to open one present.
(Tina Bartunek 2:22pm December 7)
Having my family with me on Christmas day.
(Anna Speed 3:52pm December 7)
My favorite tradition is baking cookies
(Kira Campion 5:38pm December 7)
I love seeing family and eating for the holidays. I love
baking cakes
(Denise Schenk 6:02pm December 7)
Love Holiday stories from Melinda.
(Pat Walker 6:03pm December 7)
I love listening to Christmas music, have a few candles lit and sit in the dark
with tree on. It is like a refreshing on my soul. I have done this for quite a
few years and look forward to doing this.
(Merry Van Tamelen 7:01pm December 7)
Helping my mom get her baking done that she gives to people
for Christmas. Thanks for the chance. cute cover.
(Lynn Brown 7:05pm December 7)
My daughter comes over the week of thanksgiving and we put up the tree
together and listen to Christmas music. Such fun.
(Lori Byrd 7:11pm December 7)
decorating my parents' tree with them
(Amy Marantino 7:12pm December 7)
Watching holiday movies and driving around the neighborhoods
to see the holiday lights.
(Melissa Basnight 7:38pm December 7)
Opening one present on Christmas Eve and breakfast before
presents on Christmas morning.
(Ann Ivey 7:46pm December 7)
baking cookies to leave for Santa
(Denise Holcomb 12:42pm December 8)
I enjoy having our children and their families over for
Christmas dinner. When everyone was home, we had a big
Christmas brunch and then opened gifts. Now our oldest
lives 6 hours away. She spends Christmas Eve with her
husband's family which is 2 hours away, and comes here late
Christmas morning. We now have everyone over for Christmas
dinner. The youngest grandchildren can get into their
stockings before we eat as can anyone else. We open our
gifts afterwards and spend the rest of the day relaxing,
visiting, playing board games and watching movies. If there
is snow, we might go out and play in it.
(Patricia Barraclough 3:04am December 8)
Registered users may leave comments.
Log in or register now!