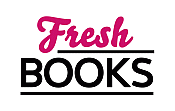 Spring for these books in March
Mary Burton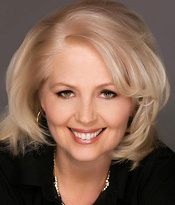 Contests
Discover the dark secrets of THE LIES I TOLD by Mary Burton - and win a $25 Amazon Gift Card plus book to keep you up all night!

Social Media:
BLOG
AMAZON
BOOKBUB
TWITTER
GOODREADS
FACEBOOK

E-mail me when Mary Burton releases a new book.
Blogging at Fresh Fiction
Mary Burton | Exclusive Excerpt: I SEE YOU
October 7, 2019
"Seeing as we're going to be partners, want to grab dinner?" Vaughan asked. &ldquo Read More...
Mary Burton | Exclusive Excerpt: HIDE AND SEEK
April 22, 2019
A generator started up and spotlights clicked on inside the barn, illuminating the dark corners. Nevada was close. Read More...
Mary Burton | Scene Stealers
October 8, 2018
In my latest release, CUT AND RUN, medical examiner Dr Read More...
Interview with John Adler, the Hero From Mary Burton's HER LAST WORD
May 7, 2018
Greetings, John. You are a homicide detective. Can you tell us a little about your job and what brought you into law enforcement? Read More...
Mary Burton | Top 5 Skills Needed to Catch a Killer
September 20, 2017
What can make you great can often be said to also be among your greatest flaws. And that is certainly true for many of those Read More...
Mary Burton | Exclusive Excerpt: THE HANGMAN by Mary Burton
April 25, 2017
Novak nudged her shoulder. "Outside. Now." Without a word, Julia left the crime scene behind, needing to breathe in fresh air Read More...
Author/Reader Match with Mary Burton
November 15, 2016
Writes: Contemporary romantic suspense merges my love of both the romance and the suspense/thriller genre. RS enables me to present protagonists pursuing Read More...
Mary Burton | Read an Exclusive Excerpt from I'LL NEVER LET YOU GO
October 27, 2015
About I'LL NEVER LET YOU GO LOVE HURTS He Read More...
Mary Burton | The Setting As A Character
December 30, 2012
I've often said that a story's setting is a character unto itself. When I first imagined my latest romantic suspense series for Kensington Read More...
Mary Burton | Two Books - Two Months - Two Killers
January 7, 2011
Music is one of the keys I use to unlock the heart of a character. I don't listen to music when I write, but Read More...
Pseudonym: Mary Ellen Taylor.

Mary Burton loves writing suspense, getting to know her characters, keeping up with law enforcement and forensic procedures, morning walks, baking, and tiny dachshunds. She also enjoys hunting down serial killers, which she does in her New York Times and USA Today bestselling novels. Library Journal has compared her work to that of Lisa Jackson and Lisa Gardner, and Fresh Fiction likened her writing to that of James Patterson. When it comes to research, she's known for taking a hands-on approach, whether it means interviewing professionals, attending forensic seminars or studying evidence collection and analysis.
Mary is routinely featured among the top ten writers in Amazon's Author Rankings for suspense, romantic suspense and thrillers. Her recent titles The Lies I Told, Don't Look Now, Near You, Never Look Back, I See You, and Hide and Seek consistently rank high on the Kindle eBooks Store Bestseller List. She is a 2019 Montlake Romance Diamond Award winner signifying she's reached one million readers.
Formerly a Richmond, Virginia native, Mary now resides on the Outer Banks of North Carolina. She's a graduate of Virginia's Hollins University and she worked in marketing before her first book was published in 2000. Today she's the author of thirty-seven published novels and five novellas as Mary Burton and nine works of contemporary fiction as Mary Ellen Taylor, including Winter Cottage, Spring House, Honeysuckle Season, and the upcoming The Brighter the Light.
She is a member of the International Thriller Writers, Sisters in Crime, Mystery Writers of America, and Novelists, Inc. When not on the road for research or visits with readers at bookstores, book festivals and conferences, Mary remains very much a homebody. She and her husband spend time alternately enjoying their empty nest and spoiling their four-legged babies Buddy, Bella and Tiki.
Interviews for Mary Burton
A Q&A With Mary Burton, Bestselling Author of
THE SEVENTH VICTIM
The Seventh Victim
December 20, 2012
Mother, Baker, Wife, Yoga Enthusiast, And Killing Machine--Mary Burton
Before She Dies
March 23, 2012
Log In to see more information about Mary Burton
Log in or register now!
Series
Men of the Texas Rangers | Morgans of Nashville | Forgotten Files | Criminal Profiler
Books:
The House Beyond the Dunes, September 2023
Paperback / e-Book / audiobook
The Shark, July 2023
Forgotten Files #1
Mass Market Paperback (reprint)
The Lies I Told, August 2022
Trade Size / e-Book
I'll Never Let You Go, February 2022
Morgans of Nashville Series #3
Mass Market Paperback / e-Book (reprint)
Don't Look Now, October 2021
Trade Size / e-Book / audiobook
Near You, April 2021
Trade Size / e-Book
Cover Your Eyes, January 2021
Morgans of Nashville #1
Mass Market Paperback / e-Book (reprint)
Burn You Twice, October 2020
Trade Size / e-Book / audiobook
No Escape, July 2020
Mass Market Paperback / e-Book
Never Look Back, July 2020
Trade Size / e-Book
I See You, October 2019
Criminal Profiler #2
Paperback / e-Book
Hide and Seek, April 2019
Criminal Profiler #1
Paperback / e-Book
Cut and Run, October 2018
Paperback / e-Book
Dying Scream, June 2018
Mass Market Paperback / e-Book (reprint)
Her Last Word, May 2018
Trade Size / e-Book
The Seventh Victim, February 2018
Texas Rangers #1
Mass Market Paperback / e-Book (reprint)
Silver Bells, December 2017
Mass Market Paperback / e-Book (reprint)
Merciless, October 2017
Mass Market Paperback / e-Book (reprint)
The Last Move, September 2017
Trade Size / e-Book
The Hangman, May 2017
Forgotten Files #3
Paperback / e-Book
I'm Watching You, May 2017
Mass Market Paperback / e-Book (reprint)
The Dollmaker, November 2016
Forgotten Files #2
Paperback / e-Book
The Shark, June 2016
Forgotten Files #1
Paperback / e-Book
Vulnerable, April 2016
Paperback / e-Book
I'll Never Let You Go, November 2015
Morgans of Nashville #3
Paperback / e-Book
Be Afraid, May 2015
Paperback / e-Book
Cover Your Eyes, November 2014
Paperback / e-Book
Our First Christmas, October 2014
Paperback / e-Book
You're Not Safe, April 2014
Texas Rangers #3
Paperback / e-Book
No Escape, November 2013
Texas Rangers #2
Mass Market Paperback / e-Book
The Seventh Victim, February 2013
Texas Rangers #1
Paperback / e-Book
The Lightkeeper's Woman, April 2012
Paperback / e-Book
The Unexpected Wife, April 2012
Paperback / e-Book
Heart of the Storm, February 2012
Paperback / e-Book
Before She Dies, February 2012
Paperback / e-Book
Merciless, February 2011
Mass Market Paperback / e-Book
Senseless, January 2011
Mass Market Paperback / e-Book
The Tracker, December 2010
Montana Mavericks
Paperback / e-Book
Dying Scream, December 2009
Paperback
Silver Bells, November 2008
Paperback
Dead Ringer, November 2008
Paperback
Cold Case Cop, January 2008
Paperback
I'm Watching You, December 2007
Paperback
Wise Moves, July 2006
Paperback
The Arsonist, March 2006
Paperback
A Season Of The Heart, October 2005
Mass Market Paperback
In Dark Waters, July 2005
Paperback