"Seeing as we're going to be partners, want to grab dinner?" Vaughan asked.
"I'm starving, and we could talk about the case." It was a ritual Zoe had shared with her late husband. Dinner had always involved a cold beer, maybe a steak, and discussion of a case. They had both loved the intellectual challenge, the sparring, and the lovemaking afterward.
"I know a place."
"Lead the way."
He drove them to a small diner surrounded by a cluster of fast-food restaurants near the interstate. When she shot him a questioning look, he held up a hand. "Trust me."
"I'm holding you to a good meal, Detective Vaughan."
He opened the door, held it, and waited for her to pass. The hostess called out his name; he waved and headed toward what had to be a favorite booth. Men, she noted, were creatures of habit and liked routine.
She slid across the red vinyl seat of the corner booth. From this vantage, they both had a clear view of the front and back exits. Like all cops, he probably wanted to know who was coming and going while he ate.
She reached for a laminated menu and opened it. "So, how many nights a week did you and Nate come here?"
"At least three. He never gets tired of the cheeseburgers and fries."
The idea of a burger and fries did tempt, but too many years of eating lean had left her unable to deviate from her strict diet. When the waitress appeared with two ice waters, she ordered a salad with grilled chicken. Vaughan got the cheeseburger and a soda.
She took a long drink of her water.
"The last time I saw you, you were on the hunt for a killer in Nashville," he said.
"South Broadway Shooter, according to the media." This serial killer had shot couples as they strolled along the Cumberland River near Lower Broadway and the very popular tourist and entertainment strip. When she'd arrived, the shooter had killed six people in the span of one month. Local law enforcement had called her in to create a profile of the killer as well as a sketch based on scattered eyewitness testimonies. Two days after the media had telecast her sketch, he had been captured.
"The capture made national news."
"The citizens of Nashville were scared. He all but shut down the tourist trade in the downtown area."
"The media never explained what his motivations were."
"Other than he was insane? He felt slighted by the music industry."
The waitress delivered his soda, and he thanked her by name. Vaughan was good that way. He smiled, used first names, and made eye contact, as if you were the only person in the world. It was what had made him one of her best students at the training session. And a good lover.
"How many crimes boil down to hurt feelings?" he asked.
"Too many." She took a sip of water and, when the waitress delivered their meal, carefully unwrapped her paper napkin from around the stainless fork and knife. She sliced into the chicken and was pleasantly surprised to find it was moist.
He bit into his burger, and for several minutes, the two sat and ate in silence. Cops on a case were damn lucky to sit at a table and eat a hot meal.
"What about the security cameras aimed at the apartment complex or on Helen Saunders's floor?"
"We pulled the camera footage, but the building only stores the video for two weeks. And there were thousands of people who came and went during those weeks."
"What about known associates of Helen Saunders? I suspect that her unit was not picked at random."
"We couldn't find anyone connected to Ms. Saunders who knew Marsha."
"With all the media attention during the initial investigation, no one came forward?"
"There were hundreds of leads called in, but none of them panned out." A bitterness sharpened the words.
"You sound troubled. Why?"
"I worked the stabbing homicide of a young sex worker today. Her case deserves that much attention."
Zoe understood the grim realities of a cop with limited time, too many cases, and a strong desire to find justice for all. "And she won't get it."
"She will if I have a say."
They sat in silence for a few more minutes, finishing up their meals, searching for conversation that strayed beyond their jobs.
"Any big plans now that you're an empty nester?" she asked.
"No idea." He set down the last bit of burger and again carefully wiped his hands with his paper napkin.
Her gaze dropped to his hands, remembering what they had felt like on her body.
"Want to come back to the house with me?" he asked, as if his own memory mirrored hers.
"Your actual house, and not a hotel room?" she asked.
"Nate's gone. The place is in a little disarray after this morning's packing, but it's clean and so very close," he said with a slight grin.
The colloquial term for their arrangement was friends with benefits or, more aptly, occasional work colleagues with benefits. Whatever the primary distinction, it was the benefits that were key.
This was the first time she would go to his house. The half dozen hookups over the last few months had been at either her old apartment in Arlington or a hotel room. Never at his home and never at the Old Town place that had belonged to Jeff's uncle. Made sense. Neutral locations kept their relationship from getting too personal.
"Early day at the office," she countered.
"My morning call is early as well, but you also get breakfast and personal delivery to your destination of choice in the morning. That gives us the bulk of the night, and then I'll drop you off."
She pictured those hands again on her naked body. "I'm ready when you are."
He tossed his napkin aside, his half-eaten meal seemingly forgotten. "I'll get the check."
(C) Mary Burton, Montlake Romance, 2019
***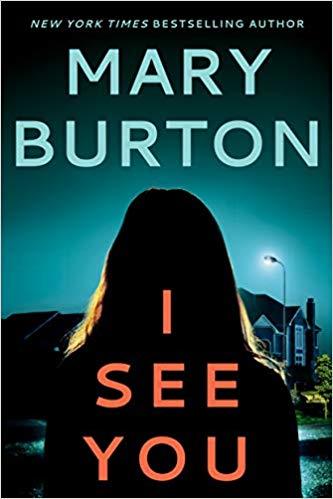 From New York Times bestselling author Mary Burton
comes a gritty, suspenseful story in the Criminal Profiler
series.
FBI special agent Zoe Spencer uses skeletal remains to
recreate the faces of murder victims through sculpture.
Though highly scientific, the process is also sensitive and
intimate; she becomes attached to the individuals she
identifies, desperate to find justice for each.
As Zoe examines old remains, she sees a teenage girl looking
back at her--the victim in a cold case from over a decade
ago. Zoe wants nothing more than to tell this young woman's
story and to bring her killer to justice.
Zoe's case leads her to the victim's hometown and to
homicide detective William Vaughan, Zoe's on-again,
off-again lover. As the two become more involved in the
case, they quickly realize that it isn't as cold as they
first believed: someone's still out there hunting women. And
with more women gone missing, time's running out. Can they
work together and stop this madman before he kills again?
Romance Suspense [Montlake Romance, On Sale: October 8, 2019, Paperback / e-Book, ISBN: 9781542007603 / ]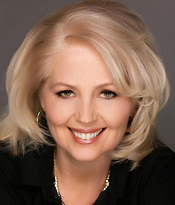 Mary Burton loves writing suspense, researching law enforcement and forensic procedures, morning walks, baking, books, and tiny dachshunds. She also enjoys hunting down serial killers, which she does in her New York Times and USA Today bestselling novels of suspense and romance. She's the author of thirty-four published novels, five novellas and four works of contemporary women's fiction written as Mary Ellen Taylor. Library Journal has compared her work to that of Lisa Jackson and Lisa Gardner, and Fresh Fiction likened her writing to that of James Patterson. A member of International Thriller Writers, Sisters in Crime, Mystery Writers of America, Novelists, Inc., and Romance Writers of America, Mary is known for creating multiple suspense stories connected by characters, such as her recent The Forgotten Files novels. Her new book, Her Last Word, and The Last Move, break that mold. When not traveling for research or visiting with readers at bookstores, book festivals and conferences, Mary remains very much a homebody. She and her husband spend time alternately enjoying and lamenting their empty nest and spoiling their four-legged babies Buddy, Bella and Tiki.
No comments posted.