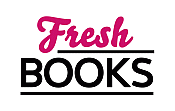 May Books for you!
Debbie Mason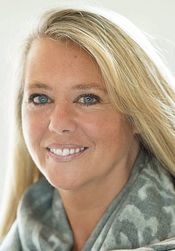 Social Media:
GOODREADS
TWITTER
FACEBOOK
BOOKBUB
INSTAGRAM

E-mail me when Debbie Mason releases a new book.
Blogging at Fresh Fiction
A FOREVER CHRISTMAS! | Christmas on Reindeer Road by Debbie Mason
December 4, 2020
It's the last day of the FOREVER CHRISTMAS celebration! We are in for a treat because Debbie Mason is here!! Read More...
Debbie Mason | Top 5 Wedding Traditions in the Town of Christmas
May 26, 2015
There's always lots going on leading up to the big day, especially in the Town of Christmas, Colorado. - 1. The Penalty Box. Read More...
Pseudonym for Debbie Mazzuca.

Debbie Mason is the bestselling author of the Christmas, Colorado and Harmony Harbor series. Her books have been praised for their "likable characters, clever dialogue and juicy plots" (RT Book Reviews). When she isn't writing or reading, Debbie enjoys spending time with her very own real-life hero, three wonderful children, two adorable grandbabies, and a yappy Yorkie named Bella in Ontario, Canada.
Log In to see more information about Debbie Mason
Log in or register now!
Series
Christmas, Colorado | Harmony Harbor | Highland Falls
Books:
Reunited on Sugar Maple Road, September 2023
Mass Market Paperback
Summer on Sunshine Bay, June 2023
Paperback / e-Book
Sugarplum Way, November 2022
Harmony Harbor Series #4
Mass Market Paperback / e-Book
At Home on Marigold Lane, October 2022
Highland Falls # 5
Mass Market Paperback / e-Book
The Inn on Mirror Lake, March 2022
Highland Falls # 4
Mass Market Paperback / e-Book
Mistletoe Cottage, November 2021
Harmony Harbor #1
Mass Market Paperback / e-Book / audiobook (reprint)
Falling in Love on Willow Creek, July 2021
Highland Falls #3
Mass Market Paperback / e-Book
Christmas on Reindeer Road, October 2020
Highland Falls #2
Mass Market Paperback / e-Book
Summer on Honeysuckle Ridge, June 2020
Highland Falls #1
Mass Market Paperback / e-Book
Primrose Lane, April 2020
Harmony Harbor #3
Mass Market Paperback / e-Book / audiobook (reprint)
Starlight Bridge, February 2020
Harmony Harbor #2
Mass Market Paperback / e-Book / audiobook (reprint)
Snowbound at Christmas, November 2019
Christmas, Colorado #5
Mass Market Paperback / e-Book (reprint)
Christmas in Harmony Harbor, October 2019
Harmony Harbor #9
Mass Market Paperback / e-Book
Barefoot Beach, June 2019
Harmony Harbor #8
Mass Market Paperback / e-Book
One Night in Christmas, May 2019
Christmas, Colorado
e-Book
The Night Before Christmas, December 2018
e-Book
The Corner of Holly and Ivy, November 2018
Harmony Harbor #7
Mass Market Paperback / e-Book
It Happened at Christmas, October 2018
Mass Market Paperback
Sandpiper Shore, July 2018
Harmony Harbor #6
Mass Market Paperback / e-Book
Driftwood Cove, March 2018
Harmony Harbor #5
Mass Market Paperback / e-Book
Miracle At Christmas, December 2017
Christmas, Colorado holiday novella
e-Book
Sugarplum Way, November 2017
Harmony Harbor #4
Paperback / e-Book
Primrose Lane, July 2017
Harmony Harbor #3
Mass Market Paperback / e-Book
Starlight Bridge, March 2017
Harmony Harbor #2
Mass Market Paperback / e-Book
Mistletoe Cottage, November 2016
Harmony Harbor #1
Paperback / e-Book
Happy Ever In Christmas, July 2016
Christmas, Colorado #7
Paperback / e-Book
Kiss Me in Christmas, March 2016
Christmas, Colorado #6
Paperback / e-Book
Snowbound At Christmas, October 2015
Christmas, Colorado #5
Paperback / e-Book
Wedding Bells in Christmas, June 2015
Christmas, Colorado #4
Paperback / e-Book
It Happened at Christmas, October 2014
Christmas, Colorado #3
Paperback / e-Book
Christmas In July, July 2014
Christmas, Colorado #2
Paperback / e-Book
The Trouble With Christmas, October 2013
Christmas, Colorado #1
Paperback / e-Book