Kris Jayne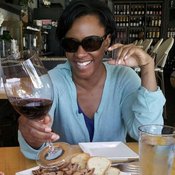 Social Media:
PINTEREST
GOODREADS
TWITTER
FACEBOOK
BLOG

Kris Jayne is a devoted writer, reader, and traveler. She spends her days blissfully sweating out the writing process in the Dallas area with her dogs, Otis the Shih Tzu, Rocco the Terrier, and Red the Foxy Mutt. Her passion for writing is only matched by her passion for the adventures of travel. In 2008, she let a friend talk her into sleeping outside for the first time in her life when she climbed Mount Kilimanjaro.
P.S. If you're buying her a gift, she has a penchant for single-malt Scotch and scarves.
Log In to see more information about Kris Jayne
Log in or register now!
Series
Thirsty Hearts Book | Lone Star Crossed Saga
Books:
Cross Roads, November 2023
Lone Star Crossed #4
e-Book
Morning Star, June 2023
Lone Star Crossed #3
e-Book
HĂ´tel d'Amour, December 2022
e-Book
Circle the Stars, July 2022
Lone Star Crossed Saga #2
e-Book
Cross My Heart, October 2021
Lone Star Crossed Saga
e-Book
Two To Tangle, June 2020
Thirsty Hearts #6
e-Book
Friends with a Tryst, January 2020
e-Book
Christmas for Two, November 2019
Thirsty Hearts
e-Book
Snowbound Siren, November 2019
Thirsty Hearts
e-Book
Enchanting You, November 2019
Thirsty Hearts Magical Romance
Paperback / e-Book
Thirsty Hearts Series, November 2016
Thirsty Hearts
e-Book
Chasing You, September 2016
Thirsty Hearts #4
e-Book
Charming You, February 2016
Thirsty Hearts #1
e-Book
Her London Fling, February 2016
Thirsty Hearts Novella
e-Book
Cherishing You, February 2016
Thirsty Hearts #3
e-Book
Choosing You, February 2016
Thirsty Hearts #2
e-Book