Greetings, John. You are a homicide detective. Can you tell us a little about your job and what brought you into law enforcement?
I didn't intend to go into law enforcement. I was majoring in political science and began picking up criminal justice courses. After I passed the bar, I told my parents I wasn't ready for a desk job. I figure there was plenty of time to be a cop and, later, a lawyer like my father. It didn't make them happy but they knew I'd get this "cop thing" out of my system. Now it's been seventeen years—ten on the homicide team--and I'm the guy they call in Richmond when the crime is gruesome.
You have faced some very dangerous situations as a cop. What was your most harrowing case? We heard that your partner was hurt? How has this changed you?
The explosion and fire were the single worst event of my life. My partner and I were on the trail of a serial arsonist. When we entered his residence we realized it was a trap. My partner was badly injured. To this day I lie awake hearing his screams. I can't say that incident has made me more cautious about my own personal safety, but I now worry more about the people I care about and how my work affects them.
You are currently working on a gruesome murder case. Walk us through the investigation.
We were called to a townhouse in historic Church Hill. It's one of the oldest sections of the city, but in the last decade has become the place where the young professionals live. Anyway, I got the call that a woman was found stabbed in her shower. It was a hell of a sight to see the victim covered in such horrific wounds. There was a post card in her kitchen for a discussion about another woman who vanished years ago. When my partner and I questioned the victim's sister, we discovered they'd planned to attend. The "old murder-new murder" aspect seemed too coincidental to me, so I decided to check it out. That's what led me to Kaitlin Roe.
What can you tell us about Kaitlin?
Kaitlin's carrying a lot of guilt. Takes one to know one, right? Anyway, Kaitlin was with her cousin, Gina Mason, when the two were attacked on Riverside Drive near Pony Pasture. The kids still like to hang out on that outcropping of rocks on the James River and it's a big party place in the summer. Kaitlin escaped their attacker but her cousin did not. Now she's created this podcast, interviewing everyone attached to her cousin's case she's determined to drag this cold case back into the light. Kaitlin's a striking woman. Beautiful, really. And the more I'm around her, the harder it is not to think about her.
You seem pretty smitten with a person connected to your professional life. It would probably be better for you (and your career) to stay away from Kaitlin. What is it about her that keeps you unable to let her go?
She's hot, but I've met a lot of beautiful women in my life. Kaitlin is different. Maybe it's her loyalty to her cousin. Maybe it's because she's carrying a lot of guilt like me. Or maybe, she's really the person I've been waiting for all my life.
Kaitlin's podcast project looking into a cold case has put her in danger. How do you plan to keep her safe?
That question keeps me up late at night. I worry about her because she takes so many damn chances. She might not like me shadowing her, but that's exactly what I'm going to do to keep her safe. She's got me in her corner, whether she likes it or not.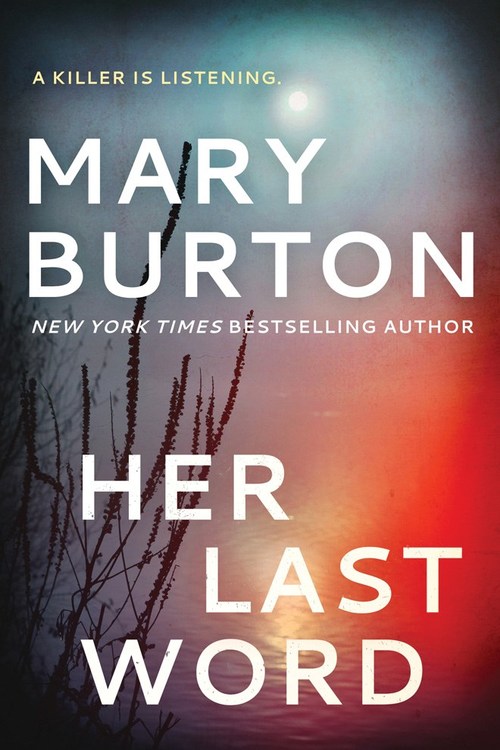 Fourteen years ago, Kaitlin Roe was the lone witness to the abduction of her cousin Gina. She still remembers that lonely Virginia road. She can still see the masked stranger and hear Gina's screams. And she still suffers the guilt of running away in fear and resents being interrogated as a suspect in the immediate aftermath. Now Kaitlin has only one way to assuage the pain and nightmares—by interviewing everyone associated with the unsolved crime for a podcast that could finally bring closure to a case gone cold.
But when a woman Kaitlin questions is later found stabbed to death, she fears that she's drawn a killer out of hiding. It's Detective John Adler's fear that the murders have only just begun. Now his job is to keep Kaitlin safe.
As a bond between Kaitlin and Adler builds, the past closes in just as fast—and it's darker than Kaitlin remembers. Soon, her wish will come true. She's going to find out exactly what happened to Gina. Someone has been dying to tell her.
Romance Suspense | Suspense [Montlake Romance, On Sale: May 8, 2018, Trade Size / e-Book, ISBN: 9781503950061 / ]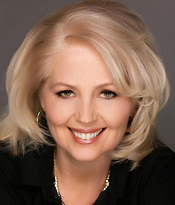 New York Times and USA Today bestselling novelist Mary Burton is the highly praised author of twenty-eight published romance and suspense novels and five novellas. She lives in Virginia with her husband and three miniature dachshunds.
1 comment posted.