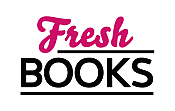 Your starred reads for December are here!
Mary Burton | Exclusive Excerpt: THE HANGMAN by Mary Burton

April 25, 2017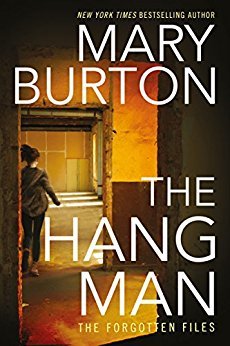 AVAILABLE

May 2017
On Sale: April 25, 2017
Featuring: Julia Vargas; Tobias Novak
ISBN: 1503943690
EAN: 9781503943698
Kindle: B01LZC3HPR
Paperback / e-Book
Add to Wish List

Also by Mary Burton:
Don't Look Now, October 2021
Near You, April 2021
Cover Your Eyes, January 2021
Burn You Twice, October 2020


Novak nudged her shoulder. "Outside. Now."

Without a word, Julia left the crime scene behind, needing to breathe in fresh air. Outside, she stripped off her gloves and tossed them in a waste bin. Her hands trembled slightly.

Novak appeared at the door. He jerked off his gloves, tossing them in the same bin, and came up beside her. He didn't speak for a few moments. "Are you sure that's the woman you know?" he asked.

"Yes, I'm sure."

"Who did you tell about reopening this case?"

"The Shield people. Sharp. You. I also requested the files from the records department. Ken. His wife, Wendy. And stop looking at me like I'm a goddamned suspect."

"You're not a suspect, but you're in the center of this, Julia. What would you have me do?" She searched his dark eyes, seeing the steady directness she'd come to expect from him. She shook off her frustration.

"Exactly what you're doing."

He looked from side to side before softening his tone. "You told enough people for the story to get out. You know as well as I do that secrets get around fast in police departments."

"I thought I was careful."

"How reliable is Ken?"

"There was a time I'd have said rock solid, but now I'm not so sure. He wouldn't talk about the case intentionally, but he easily gets confused."

"And Wendy?" "Wendy is former Richmond police. She and Ken met on the job right about the time the Hangman case broke. She's steadier, discreet."

"When did you request the files?"

"Eight months ago. I had them for a couple of weeks. Made copies and returned all the originals. I was careful with the files. Kept them in a locked closet at my place when I wasn't reading them."

"You are positive."

"Very."

"Could this Hangman be watching me?"

"It all traces back to you. Someone knows what you're doing. Someone is watching you."

The idea sent a cold chill trickling down her spine. But it wasn't fear that made her nerve endings snap. It was anger. "I'm not a victim."

Concern softened his gaze. "I didn't say you were."

"No one ever says it out loud. But they think it."

"If I'd had any thoughts or opinions about you, you would have been the first to know."

"You have been direct."

"Because I care about you, Julia."

She raised a finger. "Well, knock it off. I'm not the kind of person you should care about."

He cocked his head, curious. "Why not?"

She slid her fingers into the front pockets of her jeans. "What we did was fun. Real fun. But don't confuse that with caring."

"Did." He leaned closer to her. "Past tense?"

She arched a brow. "We can't anymore."

"Why not?"

"We're working this case, for one."

"We wouldn't be the first couple who met on the job."

"We're now a couple? No. Not a couple. You're nice and normal; I'm crazy with issues. Not gonna happen."

A smile tugged at the edges of his lips. "You're not crazy."

"Trust me. I'm nuts. You don't want me long term."

"You aren't nuts. But maybe crazy in a good way."

The tightness always coiling her gut eased. "Fine line between the two."

"Miles apart."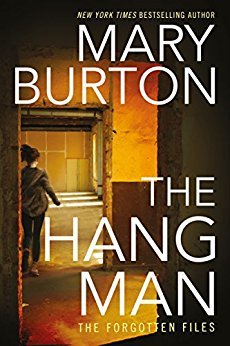 Julia Vargas is a cop with a mission. When she's not chasing down bad guys, Julia dedicates her time to investigating the Hangman serial killer…the same unsolved case that her father, Jim Vargas, was working on when he supposedly shot and killed himself three decades before. While rumors continue to swirl around her father's death, Julia attempts to hunt down the truth.
The case once again hits dangerously close, however, when a woman's bones are discovered in a historic downtown home, together with a photograph of Jim and Julia as a young girl. As horrifying as this discovery is, it may just be the break Julia has waited for. Working alongside Tobias Novak, a homicide detective with whom she shares a complicated—and steamy—history, she's forced to confront her own past even as the Hangman looms in the shadows. But as the mysterious killer circles closer, Julia can feel her own noose begin to tighten…
Romance Suspense [Montlake Romance, On Sale: April 25, 2017, Paperback / e-Book, ISBN: 9781503943698 / ]
Comments
1 comment posted.
Re: Mary Burton | Exclusive Excerpt: THE HANGMAN by Mary Burton

Oh my. This is going to be a great read. Thanks so much for
the excerpt.
(Kathleen Bylsma 12:41pm April 26, 2017)
Registered users may leave comments.
Log in or register now!