A generator started up and spotlights clicked on inside the barn, illuminating the dark corners. Nevada was close.
The light drew Macy's attention to the right corner, which was roped off with red crime scene tape. The forensic tech had designated this area as very sensitive because most of the bones and the backpack had fallen here. Inside the tape, the techs had shifted the dirt as they had searched for the last bits of Tobi Turner.
Macy elbowed aside anger and shifted her attention to the lost girl and her killer. Photos of Tobi's backpack had shown that it had contained simple jeans, a sweater, and tennis shoes, but the fabric remnants and glittering blue cowboy boots found with the body suggested she had changed after she left her parents' house. Macy suspected Tobi had lied about the study session and had diverted to a party. The killer could have recognized her desire for excitement and used it against her.
'ÄúYou made it.'ÄĚ Nevada'Äôs deep voice snapped her back.
Macy faced him and saw his shocked expression when he got his first good look at her. He quickly masked the reaction, and his expression became unreadable. Determined to prove the hit and run didn'Äôt matter, she extended her hand. 'ÄúGood to see you, Nevada.'ÄĚ
In his early forties, Nevada was conspicuously tall. Flint gray eyes hinted to several lifetimes' worth of hard living. He wore jeans, a dark sweater, a leather jacket, scuffed boots, and a Sheriff ball cap. Never looking comfortable in a jacket and tie, Nevada 2.0 looked at home.
'ÄúMacy.'ÄĚ Nevada restrained his powerful grip as he shook her hand.
Irritated he was already treating her like damaged goods, she quipped, 'ÄúWhat happened to you, Nevada? Your grip'Äôs a little soft.'ÄĚ
He released her hand. 'ÄúYou look'Ķ'ÄĚ
'ÄúLike I was hit by a truck?'ÄĚ
A frown furrowed the lines around his eyes and mouth. 'ÄúI called the hospital several times, but you never returned my calls.'ÄĚ
'ÄúThanks for the effort. Truly. But my focus was dialed into my recovery.'ÄĚ
He was caught in a bad spot. They'd slept together a couple of times, liked each other, and split on good terms. Beyond a vague promise to see each other one day, nothing bound them. What was he supposed to do after the accident? Drop everything and race to her hospital bed?
'ÄúI wanted to help,'ÄĚ he said.
When a silence settled between them, she chose to fill it. 'ÄúThere wasn'Äôt much you could'Äôve done. It was on me.'ÄĚ
During rehab, she'd needed to be around people who weren't mourning the old her. God knows she had done enough of that herself. And Nevada seeing her so broken would have been her undoing.
'ÄúDid you get my gift?'ÄĚ he asked.
She smiled. He'Äôd sent her a vintage copy of a Twisted Sister album. 'Äú'ÄėWe'Äôre Not Gonna Take It'Äô became my anthem.'ÄĚ
The quip didn'Äôt chase away the intensity in his gaze. 'ÄúI thought it would make a nice addition to your LP collection.'ÄĚ
'ÄúIt has a proud spot.'ÄĚ Right now, she needed to believe whatever was between them was water under the bridge. Her focus remained on getting her life back. 'ÄúTell me about the bones. Where are they now?'ÄĚ
'ÄúThey'Äôre in Roanoke at the Regional Forensic Center. Tobi Turner'Äôs father wants his daughter'Äôs remains released, so we'Äôll want to view them tomorrow.'ÄĚ
He wasn't dwelling on the past, but moving forward, and for that she was grateful.
'ÄúUnderstood. What about the girl'Äôs mother?'ÄĚ Macy asked.
'ÄúShe died of Alzheimer'Äôs four years ago.'ÄĚ
She hoped the disease had erased the woman'Äôs worst memories. 'ÄúCan you give me a recap of what happened here?'ÄĚ
He pointed to the splintered wood of the partially dismantled shaft and recounted the grim discovery. Medical examiners had officially confirmed Tobi Turner's identification with dental records.
'ÄúWhere'Äôs the backpack now?'ÄĚ Macy asked.
'ÄúAlso with the state'Äôs forensic lab in Roanoke. We can see it when we view the remains.'ÄĚ
The medical examiner's office and forensic lab were both housed in a newly renovated facility. Good. It maximized her time.
'ÄúHas the medical examiner determined the cause of death?'ÄĚ Macy asked.
'ÄúHe has not issued the final report yet. But if I had to guess, I'Äôd say strangulation.'ÄĚ
'ÄúBased on?'ÄĚ
'ÄúThe interviews done with the rape victims.'ÄĚ
'ÄúI want to read those,'ÄĚ Macy said.
'ÄúThey aren'Äôt very detailed.'ÄĚ
She tapped her finger against her thigh. 'ÄúAnd time of death can'Äôt be determined.'ÄĚ
'ÄúCorrect.'ÄĚ
'ÄúI want to interview the rape victims. Each reported their abuser held them up to an hour. They might help me piece together what happened to Tobi and identify this bastard.'ÄĚ
'ÄúMy deputy is in her office waiting for us with the case files.'ÄĚ
She lingered for a moment, staring at a toppled yellow crime scene tent. Fury whetted her appetite for justice. 'ÄúThose girls should have been worrying about homecoming and football games and not fighting for their lives.'ÄĚ
(C) Mary Burton, Montlake Romance, 2019
Criminal Profiler #1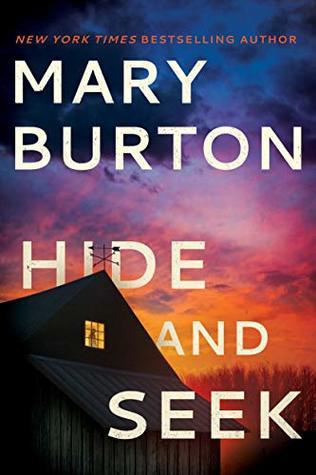 She's hunting. He's watching.
Special Agent Macy Crow is a survivor. After a vicious hit-and-run nearly kills her, she gets right back to work, and now she's gunning for a spot on the FBI's elite profiling team. As an audition, she offers to investigate the recently discovered bones of Tobi Turner, a high school girl who disappeared fifteen years ago.
While investigating with local sheriff Mike Nevada, a former colleague and onetime lover, Macy discovers a link between Tobi'Äôs case and several others that occurred around the same time as her disappearance. As Macy interviews victims and examines old cases, she uncovers a sinister picture of a stalker who graduated to sexual assault'ÄĒand then murder.
Macy and Nevada race to put this monster behind bars before he can come out of hiding. But the murderer's had years to hone his skills, and soon Macy herself becomes a target. She's no stranger to pain and terror, but will Macy's first profiling case be her last?
Romance Suspense | Thriller | Mystery [Montlake Romance, On Sale: April 23, 2019, e- Book, ISBN: 9781503905269 / ]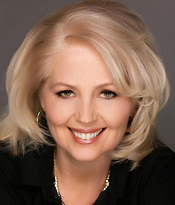 Mary Burton loves writing suspense, researching law enforcement and forensic procedures, morning walks, baking, books, and tiny dachshunds. She also enjoys hunting down serial killers, which she does in her New York Times and USA Today bestselling novels of suspense and romance. She's the author of thirty-four published novels, five novellas and four works of contemporary women's fiction written as Mary Ellen Taylor. Library Journal has compared her work to that of Lisa Jackson and Lisa Gardner, and Fresh Fiction likened her writing to that of James Patterson.
A member of International Thriller Writers, Sisters in Crime, Mystery Writers of America, Novelists, Inc., and Romance Writers of America, Mary is known for creating multiple suspense stories connected by characters. When not traveling for research or visiting with readers at bookstores, book festivals and conferences, Mary remains very much a homebody. She and her husband spend time alternately enjoying and lamenting their empty nest and spoiling their four-legged babies Buddy, Bella, and Tiki.
1 comment posted.