In my latest release, CUT AND RUN, medical examiner Dr. Faith McIntyre is called to the hospital when unconscious and critically injured FBI Agent Macy Crow is brought to the emergency room after a vicious hit and run. The Quantico-based agent is Faith's mirror image and her existence brings into question Faith's adoption, which was always shrouded in secrets. Could Macy be the twin sister Faith never knew she had? And what was Macy doing in a dark Austin alley? More importantly, who and what are behind the clues Macy has left that lead Faith and Texas Ranger Mitchell Hayden to the graves of three women who disappeared thirty years before? Is it possible Macy found a connection between those graves and a pregnant girl who has been missing for months?
CUT AND RUN is chocked full of emotion, beginning with the opening scene featuring Paige, a pregnant teen who has been locked in a windowless room for months and is days away from going into labor. She's as terrified of giving birth alone as she is frightened of her brutal jailor. I'm hoping readers feel Paige's desperation as strongly as I did when I wrote this scene.
The relationship between Faith and Mitchell is also steeped with feelings that are rooted not only in attraction but also in the love they both had for his late wife, Sierra, who was Faith's best friend. In the scene when Faith and Mitchell make love in the hotel room, each is battling deep-seated guilt and sadness, even as they embrace a desire that won't let either go.
Faith's relationship with another pregnant runaway, Kat, leads to several poignant scenes. In one, Faith reflects on Kat's future and recognizes the girl's potential. I should mention that Kat's normal teen moments are made all the more intense as she struggles to navigate the difficult waters of homelessness and teen pregnancy.
I hope you enjoy CUT AND RUN. There were plenty of moments when I was sitting on the edge of my seat while I was typing---and I was pretty sure of what was going to happen next. I'm looking forward to hearing from readers as to whether they, too, experience the same mix of fear, sadness and hope that I did.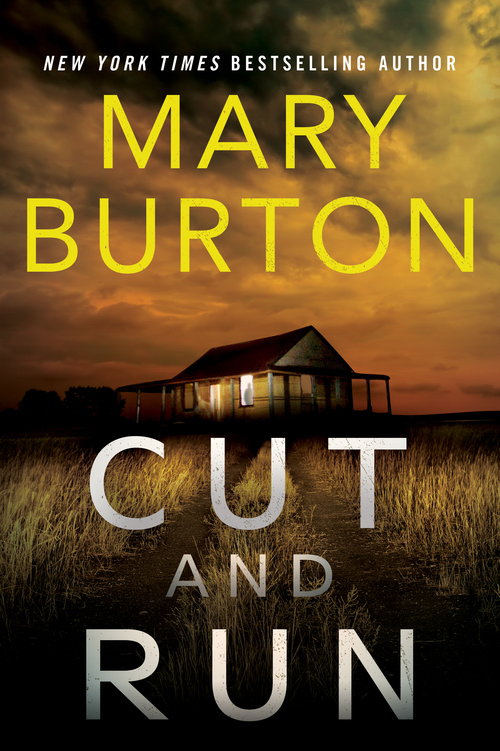 Twin sisters separated by the past are reunited by unspeakable crimes in New York Times bestselling author Mary Burton's throat-clutching novel of suspense…
Trauma victims are not new to medical examiner Faith McIntyre, but this one is different. The unconscious woman clinging to life after a hit and run is FBI agent Macy Crow. What the woman from Quantico was doing in a dark alley after midnight is just one mystery. The other is more unsettling: Macy is Faith's mirror image—the twin sister she never knew she had.
Faith knew that she was adopted, but now she's finding that her childhood concealed other secrets. Following the trail of clues Macy left behind, Faith and Texas Ranger Mitchell Hayden make a shocking discovery on an isolated country ranch—a burial ground for three women who disappeared thirty years before.
They weren't the only victims in a killer's twisted plot. And they won't be the last.
As the missing pieces of Faith's and Macy's dark lives snap into place, Faith is becoming more terrified by what she sees—and by what she must do to save her sister and herself from the past.
Romance Suspense | Thriller [Montlake Romance, On Sale: October 9, 2018, Paperback / e-Book, ISBN: 978150390286 / ]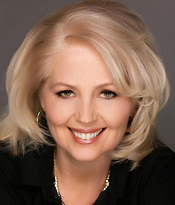 Mary Burton loves writing suspense, researching law enforcement and forensic procedures, morning walks, baking, books, and tiny dachshunds. She also enjoys hunting down serial killers, which she does in her New York Times and USA Today bestselling novels of suspense and romance. She's the author of thirty-four published novels, five novellas and four works of contemporary women's fiction written as Mary Ellen Taylor. Library Journal has compared her work to that of Lisa Jackson and Lisa Gardner, and Fresh Fiction likened her writing to that of James Patterson.
A member of International Thriller Writers, Sisters in Crime, Mystery Writers of America, Novelists, Inc., and Romance Writers of America, Mary is known for creating multiple suspense stories connected by characters, such as her recent The Forgotten Files novels. Her new book, Her Last Word, and The Last Move, break that mold.
When not traveling for research or visiting with readers at bookstores, book festivals and conferences, Mary remains very much a homebody. She and her husband spend time alternately enjoying and lamenting their empty nest and spoiling their four-legged babies Buddy, Bella and Tiki.
No comments posted.