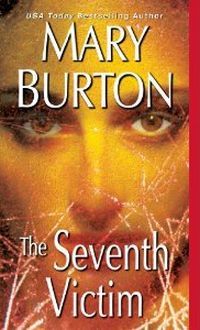 Purchase
Texas Rangers #1
Kensington Zebra
February 2013
On Sale: January 29, 2013
Featuring: James Beck; Lara Church
416 pages
ISBN: 1420125052
EAN: 9781420125054
Kindle: B009AY43IW
Paperback / e-Book
Add to Wish List

Other Editions
Mass Market Paperback (reprint - February 2018)
James Beck has just returned to Ranger Division Headquarters after three weeks on administrative leave with no regrets about angering the higher ups or disobeying orders by pursuing the politically well-connected bigwig he was certain was the killer of ten-year-old Misty Gray. Today, he's facing murder again, this time a killing seemingly linked to one in San Antonio. Both involved young, blonde women found dead and wearing white dresses. When a penny is discovered in the hand of the new victim, alarms go off for Beck as he recalls a case of serial murders in Seattle that was never solved. Six women were strangled. All were blonde and found wearing white dresses, and each held a penny in her hand. The seventh victim survived.
Fear kept Lara Church moving from town to town for the last seven years, until eight months ago when her grandmother died. Lara inherited the home and land just outside of Austin where she had spent all of her childhood summers. The house had been a place of refuge for Lara and, though she had planned to settle the estate and leave, she remained, setting up her dark room, diving deeper into her art and accepting a job teaching photography. Comforting memories help hold her there, but those are not the ones that matter to her.
She wants what she can't remember--being raped, beaten and strangled, her attacker, and the clues that could lead to the Seattle Strangler. Two months after the attack, Lara, whose name was never released, dyed her blonde hair brown, packed her bags and left Seattle forever, hoping to protect her identity and escape the constant pressure to remember.
Lara's only just begun to believe that she may be able to stay in one place, that she may have a chance at a normal life, when Beck shows up demanding her help. But she's already tried to remember, over and over again, to no avail. There's no way she's going to let Beck drag her back to hell, back into the world of shrinks and crime scene photos that had nearly driven her insane.
Yet, as the killing continues, a mother's plea pulls Lara into the heart of the investigation, struggling to remember and to face the terror, even as her home and life are invaded. Threats mount, the killer draws closer, and nothing and no one is what they seem to be.
Interviews for The Seventh Victim
A Q&A With Mary Burton, Bestselling Author of
THE SEVENTH VICTIM
The Seventh Victim
December 20, 2012
Texas Rangers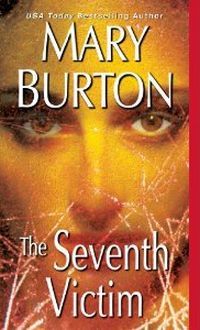 The Seventh Victim
#1.0
Amazon.com | BN.com | | |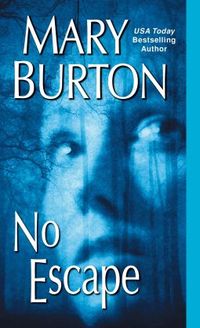 No Escape
#2.0
Amazon.com | BN.com | | |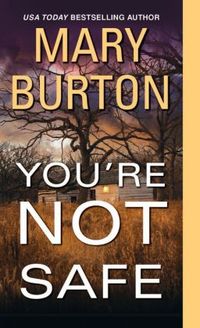 You're Not Safe
#3.0
Amazon.com | BN.com | | |
Comments
15 comments posted.
Setting is an extra character in a book. Great cover!
(Kathy Sullivan 11:26am December 30, 2012)
Of course the setting is a character - and influences the character of the book! How much time do people spend indoors or outdoors? What influences them... weather, bears in the woods, city muggers? Are they steeped in history or covering vast distances? Read Nevada Barr's books about a National Parks Ranger in various parks to see the difference it makes.
(Clare O'Beara 11:45am December 30, 2012)
Setting creates a character as well as the outside forces that influence them. Thanks for the pics and exploring TX.
(Carla Carlson 4:19pm December 30, 2012)
Oh yes - the setting is SO important - that can make or break the story!
(Felicia Ciaudelli 7:28pm December 30, 2012)
I can see why you chose Austin for your setting. The book sounds so exciting, and I can't wait to read it!! It's just the perfect book to curl up with this Winter, with a good cup of hot chocolate, and find out how the story unfolds!! It was also exciting to find out the background on the story!! Have a very Happy and Healthy New Year!!
(Peggy Roberson 8:42pm December 30, 2012)
Thank you all for your comments!
(Mary Burton 9:38pm December 30, 2012)
I never considered the setting as a character, but after reading your comments, I absolutely agree. Thank you for your insight.
(Robin McKay 7:59am December 31, 2012)
Austin in a lovely city----sure wish I was there now instead of in cold Minnesota.
(Sue Farrell 10:42am December 31, 2012)
I think setting as character is why so many writers invent their own
town/area and set a series in it. And we all love them. :)
(Penny Mettert 4:44pm December 31, 2012)
I have never been to Austin, Texas and through the book, I will learn about the city. I love the title of the book.
(Kai Wong 7:51pm December 31, 2012)
setting to me creates the atmosphere and the characters in the novel
(Danielle McDonald 8:24pm December 31, 2012)
My sister lived in Austin for 20+ years... I'll have to buy this book for her so she can read about all the places she's been to.
(Donna Holmberg 10:34pm December 31, 2012)
The content written in too are great. Informative and the data is accurate. Very helpful. I am inspired by your hard work and obviously this blog is perfect. Thanks!! I'm wearing my funny geek t-shirts, just saying.
(Jazon Tare 10:51pm January 7, 2013)
I've read books written with the setting in St. Louis, and you can definitely
tell if the author has ever lived here. I hate to read one where you can tell
they don't.
(Susan Falkler 12:01pm January 9, 2013)
I agree that the setting is a character with dimensions and personality. It gives a mantle on which action takes place and offers a landscape for escape or for chase scenes.
(Alyson Widen 2:08pm January 24, 2013)
Registered users may leave comments.
Log in or register now!