For the release of my latest book, ALASKAN RESCUE, I decided to make a Baked Alaska in celebration. I've never made a Baked Alaska, so I went on a search for a recipe I suited to my inexperience. One of the many aspects of writing that I enjoy is research. Even researching how to make a dessert. I found many recipes and videos showing a variety of ways, shapes, and flavors to make Baked Alaska.
And I found the history of Baked Alaska fascinating. The dessert is shrouded in mystery, which seems a fitting way to celebrate the release of the new romantic suspense series, Alaska K-9 Unit: A wedding party goes missing while on a hike and the tour guide is found murdered. Who is the killer? Where is the bride, the maid of honor, the groom, and his best man? It's up to the elite Alaskan State Troopers and their canines to solve the crime.
I read one account that says the name, Baked Alaska, was coined at Antoine's, a restaurant in New Orleans by chef Antoine Alciatore in 1867 to honor the acquisition of Alaska. Yet, another chef is credited with inventing the dessert. In 1867 Charles Ranhofer, from Delmonico's restaurant in New York, created the new 'cake' to celebrate the purchase of Alaska. It was first called the Alaska-Florida Cake. And still there are others who claim credit for the invention of the ice cream cake with the meringue covering, some as early as 1802. Whatever the case, I think we can all agree Baked Alaska is delicious.
I knew I needed to make a small Baked Alaska because it's just hubby and me and we don't eat a lot of desserts. I found a 'cheat' version and decided to try it. Most recipes I found used sponge cake for the base layer. Some recipes have two layers of cake, others just the one. And the ice cream flavors can vary upon preference.
For this 'cheat' version, the recipe called for ice cream bars. I don't eat dairy, so I used coconut milk ice cream bars and almond milk strawberry ice cream.
Instead of a dome shape, I used a small rectangular bread pan.
First, I lined the pan with plastic wrap (it's very difficult to get the ice cream out of the pan otherwise. Next, I placed the coconut milk ice cream bars (cutting them to fit as necessary) on the bottom of the pan. Then I spread the almond milk strawberry ice cream in a layer over the bars. I topped with another layer of coconut ice cream bars and covered with the plastic wrap and set in the freezer overnight.
The next day, I made the meringue using 3 egg whites (room temperature), ¼ tsp of cream of tarter, ¼ cup sugar and ¼ tsp vanilla. Whip the egg whites until glossy and smooth, then add cream of tarter to help eggs hold their form and the vanilla. Slowly, add in sugar. Beat until stiff peaks form.
When I was ready to assemble my dessert, I took the pan out of the freezer, turned it upside down on a plate, then removed the plastic. Then spread the fluffy meringue over all of it in a nice layer. Then using a small crème brulee torch, I toasted the outside. Yum.
Baked Alaska is the perfect dessert to celebrate the release of ALASKAN RESCUE.
The authors of the Alaska K-9 Unit have a Facebook page dedicated to all things Alaska and to the series. https://www.facebook.com/Alaska-K-9-Unit-Series-108826444610724
ALASKA K-9 UNIT: Love and danger in the last frontier - Series Order
April 2021- November 2021
Book 1: ALASKAN RESCUE by Terri Reed, April 2021
Book 2: WILDERNESS DEFENDER by Maggie K. Black, May 2021
Book 3: UNDERCOVER MISSION by Sharon Dunn, June 2021
Book 4: TRACKING STOLEN SECRETS by Laura Scott, July 2021
Book 5: DEADLY CARGO by Jodie Bailey, August 2021
Book 6: ARTIC WITNESS by Heather Woodhaven, September 2021
Book 7: YUKON JUSTICE by Dana Mentink, October 2021
Book 8: BLIZZARD SHOWDOWN by Shirlee McCoy, November 2021
CHRISTMAS K-9 PROTECTORS by Lenora Worth and Maggie K. Black, December 2021
***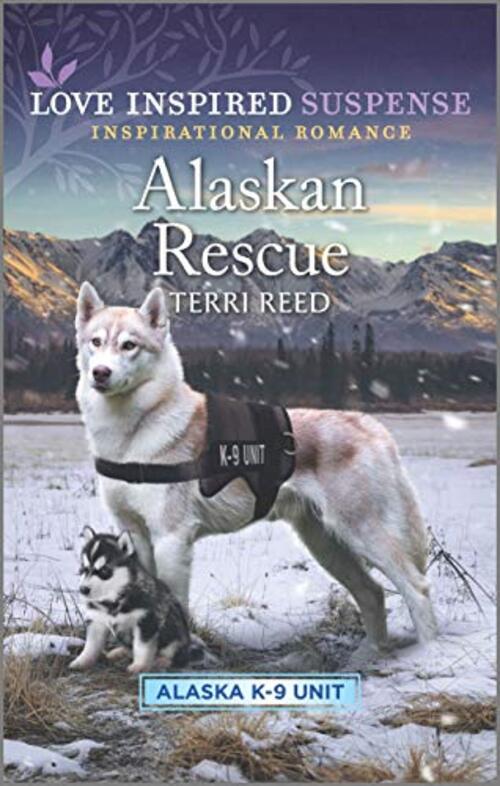 A mountain search-and-rescue mission
turns into a fight for their lives.
Sent to find a wedding party that disappeared during a hike, Alaskan state trooper Hunter McCord and his K-9 partner, Juneau, discover bridesmaid Ariel Potter hanging from a cliff. But this was no accident—she was pushed—and her hiking companions are missing. Now it's up to Hunter and Juneau to find them…and make sure whoever wants Ariel dead doesn't finish the job.
From Harlequin Love Inspired Suspense: Courage. Danger. Faith.
Romance Suspense | Inspirational Romance [Harlequin Love Inspired Suspense, On Sale: April 1, 2021, Mass Market Paperback / e-Book, ISBN: 9781335405128 / eISBN: 9781488072277]
A Fun Mountain Hike Turns Deadly in the First Book in the Alaska K-9 Unit Series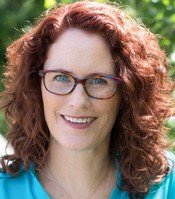 Lose Yourself In Heart Warming Romance, Heart-Pounding Suspense
Terri Reed's romance and romantic suspense novels have appeared on Publisher's Weekly top twenty-five, Nielsen's Bookscan top hundred, Amazon Bestseller and featured in USA Today. Her books have been finalists in Romance Writers of America RITA contest, National Readers' Choice Award, Inspirational Reader's Choice Award and in American Christian Fiction Writers The Carol Award contest. When not writing, she enjoys spending time with family, friends and doing agility with her dog.
No comments posted.