"A Fun Mountain Hike Turns Deadly in the First Book in the Alaska K-9 Unit Series"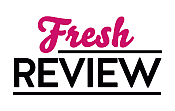 Reviewed by Sandra Martin
Posted April 4, 2021

Romance Suspense | Inspirational Romance
What starts out as a fun mountain hike for the wedding party of Violet James & Lance Wells, takes a deadly turn when the tour guide is shot and bridesmaid Ariel Potter is pushed off the side of a mountain in ALASKAN RESCUE.
Now Ariel, Violet, Lance, and best-man, Jared Dennis, are missing in the rugged Alaskan terrain. State Trooper and K-9 Handler, Hunter McCord, is dispatched to the search-and-rescue scene with his dog Juneau. It's not long before he finds Ariel clinging to life on the side of the mountain, but the rest of the wedding party is nowhere in sight. Something about the situation stirs up protective instincts in Hunter and he is determined to keep Ariel safe, but Ariel is not ready for an overprotective guardian. She's devoted to her dog sled team and breeding business and she's not used to taking orders from others. That is until the attempts on her life continue to escalate. After being shot at and nearly strangled, Ariel realizes she needs to start trusting Hunter to protect both her life and her heart.
This first book in the Alaska K-9 Unit series is a great start. There is plenty of intrigue and suspense to keep readers turning the pages as two mysteries unfold and intertwine. The central mystery that will continue throughout the series involves what really happened on the top of the mountain. The second mystery involves the direct attempts on Ariel's life. Are the two mysteries connected, or did a vengeful killer see an opportunity when it presented itself? Could Ariel's attacker be her jealous ex-boyfriend, a new dog breeder in town, or Ariel's former college roommate? The pace moves quickly with compelling action and dialogue and the stakes continue to rise as each attempt on Ariel's life escalates out of desperation. Yet, Ariel is not going down without a fight. She's a strong independent character with an interesting vocation, and Hunter, the handsome State Trooper with a guarded heart, is a perfect match for her.
ALASKAN RESCUE is a strong start to a series that promises danger, love, courage, bravery, and highly capable canines. The various K-9 Unit Handlers and their dogs are introduced in this book building anticipation for the subsequent books in the series. The mix of compelling action, rescue dogs, and rugged terrain will appeal to both mystery and animal lovers.
SUMMARY
A mountain search-and-rescue mission

turns into a fight for their lives.

Sent to find a wedding party that disappeared during a hike, Alaskan state trooper Hunter McCord and his K-9 partner, Juneau, discover bridesmaid Ariel Potter hanging from a cliff. But this was no accident—she was pushed—and her hiking companions are missing. Now it's up to Hunter and Juneau to find them…and make sure whoever wants Ariel dead doesn't finish the job.

From Harlequin Love Inspired Suspense: Courage. Danger. Faith.
Excerpt
ONE
"Ariel, hurry up."
"Coming. Are we sure we should be doing this?" Ariel Potter glanced behind her. Nothing but trees and thick underbrush covered in layers of April snow.
When Ariel's best friend, Violet James, had called her this morning to announce they were going on yet another wedding party excursion, which included Violet's fiancé, Lance Wells, and his best man, Jared Dennis, Ariel had anticipated maybe they were going sledding or even skiing. Certainly not hiking in Chugach State Park through the snow-covered forested mountains, one of the many natural wonders of Alaska.
Their tour guide, Cal Brooks, had led them off the marked trail despite the signs clearly stating all hikers were to stay on the path. Anxiety fluttered in Ariel's stomach. They were breaking the rules, which wasn't cool.
"It's fine." Violet adjusted her sky-blue knit cap over her medium-length blond hair. "You worry too much. We're going to lose the guys if we don't hurry."
Shaking her head, Ariel trudged on, thankful for the waterproof insulated boots on her feet. A shiver traipsed down her spine despite the warmth of her bright pink feather down jacket.
The area was so wild and remote, reminding her of the time when she was six and wandered from her family's campsite. It had been hours before she'd found her way back. Her parents hadn't even noticed her missing.
Her fingers curled against the memory. She was thankful for the hand warmers inside her gloves. The Nikon D7500 camera hanging around her neck had grown heavy. The thing only weighed a pound and a half but could be more like twenty if the pain tugging at her neck was any indication. She lifted it off her chest and snapped some pictures of Violet's retreating back and of the three men even farther ahead as they crested the rise and then moved out of sight.
With a sigh of resignation, Ariel continued to trek through the snow. This was not how she had wanted to spend her Saturday. She should be training her sled dogs for next weekend's last fun run race of the season. As well as seeing to the next breeding schedule, which was her main source of income.
And there was the puppy to consider. Poor Sasha was no doubt confused to be sent to the neighbors for the day again.
Not to mention, this week Ariel was going to be accepting an award for her skill at breeding champion dogs. The Iditarod had recently ended and many of her champion Alaskan husky sled dogs had placed in the top positions with their respective mushers, and she hadn't even started on her acceptance speech.
The only thing she could come up with was thanking her nomadic parents for teaching her everything she knew about dogs, mushing and breeding. Not that they would be in attendance. Her parents lived out of a travel trailer and rarely stayed in one place. It had been six months since the last time they'd stopped through Anchorage on their roamings.
Ah well. It was her own fault for letting Violet convince her that she could take a day off. Actually, another day in a long line of days off.
As the maid of honor, Ariel could hardly refuse Violet, who was so excited about her upcoming nuptials. Lance Wells, the groom to be, had planned all sorts of wedding events over the past week. First it had been whale watching, next an escape room adventure, then line dancing, and now hiking on unmarked trails.
Lance had insisted on this excursion and Violet seemed to want to do anything that Lance said. Because she was in love.
Ariel didn't like the sour grapes twisting in her chest. At twenty-nine, she kind of despaired she'd ever find her Mr. Right. She wasn't looking, mind you. Love seemed like a risky endeavor. Especially after the fiasco of her last boyfriend, Jason. A mistake she truly regretted. He'd seemed so sweet and kind at first, but then she'd realized it was a facade. She didn't care for the man he really was and had broken off their relationship.
But still, she liked the idea of a grand romance.
Up ahead, Violet crested the rise and disappeared.
With a grunt of frustration, Ariel stepped up her pace. She was honest enough with herself to realize she was a tad bit jealous, and sad, because she was losing another friend to marriage. Violet and Lance's wedding would be the fifth one that Ariel had been involved in over the past year and a half. What was it about nearing thirty that made people decide it was time to marry?
But Ariel really was happy for Violet. She was her best friend. And this was the first time she had been asked to be the maid of honor.
However, Ariel couldn't banish the deep sense of unease niggling at the back of her mind.
There was nothing specific that had her on edge lately. Just this strange sensation that something dark lurked, waiting to strike.
Giving herself a mental head slap for her silly imagination, she crested the rise onto an outcrop that ran along the mountainside. As her boots crunched over the rocks beneath the layer of hard-packed snow, she noticed her hiking mates were already starting up the next incline, and that she'd lost sight of Violet among the thick forest. Uh-oh.
The altitude pulled at Ariel's lungs. Her breath came out in ragged puffs. Shielding her eyes from the overcast sky, she contemplated the next mountain. Really? They were going to hike up that now?
Making a face, she turned to look out over the vista, needing a moment before she hurried after her friends. From this vantage point she could see the majestic Denali mountain, the tallest in North America, and the sprawling city that was Anchorage. The place she called home.
Movement in the sky caught her attention. A bald eagle soared, its wings spread. The white tail and head were so bright in contrast to the bird's dark body. Though Alaska was home to the bald eagle, Ariel never tired of them.
Seeing the majestic bird reminded her of the verse in Isaiah that said, "Those who hope in the Lord will renew their strength. They will soar on wings like eagles, they will run and not grow weary, they will walk and not be faint."
She scrambled to lift her camera to take pictures. The eagle dipped lower. Ariel hurried along the outcrop to the very edge, where it narrowed, snapping off images as the bird dipped, clearly looking for dinner.
The loud bang of a gun echoed across the valley. Startled, Ariel shivered, but chalked the noise up to hunters. She deplored that the state park allowed the hunting of one black bear per hunter from September through May.
Refocusing on the eagle, Ariel continued to take snapshots as the bird dove below the tree line and out of sight. Staring down the side of the cliff made her dizzy. It was a long drop to the bottom with many trees and rocks dotting the landscape and jutting out of the side of the steep cliff.
A moment later the eagle swooped toward the sky with a hare dangling in its mouth. The bird turned in a big arc and headed right toward Ariel. Her heart stalled in her chest. These were going to be fabulous photos.
From behind her, the rush of footsteps made her wince. No doubt Violet coming to retrieve her wayward maid of honor.
As the eagle flew overhead, a hand on Ariel's back shoved her forward. Her feet lost traction. She slipped off the edge of the cliff, her arms flaying, the camera banging against her chest. A scream escaped her and echoed in her ears.
Lord, please help me!
She tucked herself into a ball and hit the side of the cliff, her body rolling over sharp debris. The back of her head slammed against something hard. Pain exploded through her. She cried out, terrified that she was going to die.
*
Alaska State Trooper and K-9 handler Hunter McCord stepped into the conference room of the Alaska K-9 Unit headquarters late Saturday afternoon. Why had his boss, Colonel Lorenza Gallo, called a team meeting today? The unit typically had team briefings multiple times during the work week because Lorenza deemed it important that the team stay connected to one another and to the cases that were happening across the state of Alaska. But coming in on the weekend was unusual.
"All right everyone, settle down. Take a seat." Lorenza, wearing a tailored navy pantsuit sporting one of her signature elaborate gold and jewel-studded broaches on the lapel, stood at the front of the room. Beside her sat her senior dog, Denali, a handsome white-and-gray husky with bright blue eyes.
Tall and commanding with short silver hair, the colonel had been one of the state's first female state troopers to work with a K-9 and had formed the Alaska K-9 Unit ten years ago as a specialty team comprised of K-9 state troopers to supplement the state's law enforcement reach, especially in rural areas without resources for any K-9 dogs.
Lorenza had recruited state troopers from across Alaska and provided a requisite twelve-week instruction course at the K-9 training center that the state troopers shared with the Metro police department, which was located directly behind the Anchorage headquarters.
Planting himself in the nearest chair, Hunter noticed Trooper Helena Maddox leaning against the wall. She and her partner, a Norwegian elkhound named Luna, specialized in suspect apprehension.
Rising quickly, Hunter offered her the chair. When the whole team was assembled, they usually were short a couple of seats. "Here you go, Helena."
With a grateful smile, she slipped into the chair. "Thank you, Hunter."
"Of course." He noticed the dark circles under her green eyes. "You doing okay? You look stressed."
She shrugged. "I'm just worried about my sister. I haven't heard from her in a while and she's not returning my texts or calls."
Concerned, Hunter put his hand on her shoulder. When one team member hurt, they all did. They were a family. "Let me know if I can help."
"Thanks," she said. "I will."
Hunter moved to rest his shoulder against the wall beside Trooper Will Stryker was passionate about stopping the drug trade in the state and his partner, a border collie, excelled at detecting the illegal substances. "Hey."
Will, roughly the same height and build as Hunter, gave him the chin nod.
"Do you know what this is about?" Hunter asked, his voice low.
"No idea," Will replied, his brown eyes looking more serious than usual as he focused on their boss.
Trooper Sean West glanced over his shoulder from his seat next to Helena. "Something big must be happening."
Hunter hoped Sean and his cadaver-seeking partner, an Akita named Grace, wouldn't be called upon today. Recoveries were hard on all of them.
Lorenza held up a hand, quieting the room. "I know it's a Saturday and some of you are technically off. But crime does not rest."
There was a murmur of agreement through the room.
"Earlier this afternoon, the tour company, Unexplored Alaska, called Metro police when one of their tour guides and his group of four didn't return to base as scheduled. They were headed into Chugach State Park for an 'off the beaten path' hike. The police, accompanied by the owner of Unexplored Alaska, searched the area that was on the tour guide's agenda."
Lorenza taped up a photo onto the glass wall behind her of a young man lying prone in the snow. "The guide, Cal Brooks, was found dead from a single gunshot wound to the chest."
She put up four other images, which looked like driver's license pictures, onto the glass pane.
"The hikers were all part of a wedding party, consisting of the bride to be, Violet James." Lorenza pointed to a photo of a blonde woman with big blue eyes and delicate features. "Violet is the daughter of the late Alaskan oil baron Samuel James and his wife, Marie."
She gestured to the two men's images on the wall. "Her fiancé, Lance Wells, owns and operates an import-export business, and his best man, Jared Dennis, is a commercial fisherman. And the maid of honor, Ariel Potter, is a local Alaskan husky breeder." The last photo was of another blonde with pale brown eyes and a generous smile. "These four are missing. No trace of them. The local PD has requested our help."
"Could this be a kidnapping?" Trooper Brayden Ford asked. "Was the deceased found near one of the lakes in the park?"
Brayden and his partner, a Newfoundland named Ella, handled the team's underwater searches.
"No body of water nearby. As for kidnapping, that remains to be seen."
"Have there been any avalanches reported?" Trooper Gabriel Runyon asked from the other side of the conference table. Gabriel and his beautiful Saint Bernard, Bear, were proficient in avalanche detection.
"None reported in that area, but if you would work with the state's avalanche technician and see if there has been any activity in the park, that would be helpful," Lorenza said. "At this point we don't have enough information to know the motive for the murder. We need to know what happened to these four civilians and who killed the tour guide and why." Her gaze swept over the room and landed on Hunter. "Hunter."
Under Lorenza's scrutiny, he straightened from the wall. "Yes, ma'am."
"You will lead a search team. Maya and Poppy will go with you."
Grateful for the opportunity to take point on the search, Hunter kept his satisfaction in check. He would do his colonel proud.
"See Katie on your way out," Lorenza continued. "She will give you the details." Her steel-eyed gaze returned to the room at large. "The rest of you, I want in-depth background checks on all five of these people. Was Cal Brooks involved in criminal activity that followed him up the mountain? Or was one of the others the target? And we will work with the James family in case this is a kidnapping and ransom demands are made."
Mentally going through his checklist of equipment needed, Hunter headed for the conference room door, along with fellow troopers Maya Rodriguez and Poppy Walsh.
In the hallway, he paused. "I'll meet you two and your partners at Katie's desk," Hunter said. "Gear up. We're in for more snow."
"Roger that." Poppy pushed back her auburn-colored bangs. "I wonder if the tour group happened upon poachers?"
"A valid question considering the state park's hunting restrictions," Hunter said.
Which was probably why the colonel assigned Poppy and Stormy, an Irish wolfhound, for the initial deploy. Stormy was highly cross-trained to detect weapons and people, while Poppy was also an experienced wildlife trooper. Maya and her partner, a Malinois name Sarge, were experts at sniffing out all types of weapons and explosives. Even infectious diseases.
After retrieving his partner, a red-and-white Siberian husky named Juneau, from Hunter's assigned small office and gathering the equipment necessary for a mountain search, Hunter headed to the colonel's administrative assistant's office. He stopped in the doorway.
"Good afternoon, Hunter. Come in," Katie Kapowski, a petite redhead with sharp green eyes, was the consummate professional. She rose from her desk with a file folder in her hand.
As Maya and Poppy and their respective dogs joined Hunter and Juneau, Katie gave Hunter the folder. "Here's everything I could gather quickly on the missing wedding party. I've already been fielding calls from Mrs. James and her representatives, wanting answers."
"We will do our best to bring home the four missing people," Hunter assured her. He never made promises he couldn't keep, and he knew from experience that sometimes search and rescue missions ended up as recoveries. He sent up a prayer that wouldn't be the case here.
Following the directions in the file folder, Hunter drove his vehicle to the Glen Alps trailhead parking area. Poppy and Maya brought their own SUVs to a halt alongside his.
A Metro police cruiser sat waiting with its motor running next to a van with the logo of the tour company, Unexplored Alaska.
Hunter climbed out of his SUV and breathed in the crisp, cold air. Overhead more clouds gathered, giving credence to the predicted coming snowfall.
A tall police officer climbed out the cruiser and jogged over to him. "Trooper McCord?" the officer asked.
Hunter stuck out his hand. "Yes. Hunter McCord. Officer—" Hunter glanced at the name badge on the other man's jacket. "Brand."
"Call me Everett. My chief wanted me to let you look at the Unexplored Alaska van before we have it taken to the state crime lab."
"I appreciate it," Hunter said. "Were there any signs of foul play in or around the van?"
"Not that we saw," Everett said. "But I'm sure Tala will find anything if there is something to find."
Hunter knew the forensic tech, Tala Ekho, from the Alaska State Crime Lab, was top-notch, and he had confidence that what Everett said was true.
"Open the van, will you?" Hunter instructed. "We'll let the dogs take a good sniff."
Everett complied, opening the side door to the ten-passenger cargo van.
After releasing Juneau from his compartment in the SUV, Hunter had the dog explore the van. Then Hunter and Juneau moved aside to let Maya and Sarge take a sniff. Then Poppy and Stormy had a turn. Though Sarge and Stormy weren't necessarily trained for search and rescue, their noses would be assets out in the field.
Everett locked up the van when they were done.
"We're going to head up the mountain and search for our missing wedding party," Hunter told him. "If we find anything, I'll alert dispatch and they can alert you."
"Copy," Everett said and jogged back to his cruiser.
Consulting the notes provided by Katie, Hunter said to Poppy and Maya, "We take the main trail, and then we'll branch off to an alternate route for the top of Flattop Mountain."
"Where was the tour guide found?" Maya asked, looking over his shoulder at the map.
"Here." He pointed to a red dot that had been marked on the paper topography map. "A few yards above what looks like a crag in the mountainside."
"Let's do this," Poppy said as she adjusted the strap on her climbing helmet.
Hunter tucked the map into the front zippered pocket of his winterized jacket. He put his climbing helmet on his head, making sure his goggles had a good seal before jamming his hands into his gloves. Then he hefted his internal frame pack loaded with everything he could possibly need for this mission onto his back.
Maya and Poppy also had similar packs. And the dogs were outfitted with winter coats marked Alaska K-9 Unit and long leads.
Hunter and Juneau led the way up the marked trail at a fast clip. When he gauged they'd traveled the right distance, he checked the map again, looking for where the tour guide had taken his party off the path.
Maya and Sarge moved ahead of Hunter. "Here." She gestured to where a yellow cone had been set in the snow, revealing the route many feet had recently tread, which appeared to lead toward Flattop.
With Maya now leading the way, they followed the intermittent yellow cones as they traversed the manmade footpath. The terrain was rough, the forest thick and the incline steep.
"We're coming to the crag," Hunter said loudly.
The outcrop was approximately ten feet wide where they stood but extended farther along the face of the mountain until it narrowed into a short ledge, barely wide enough to stand on.
More yellow cones led up the next incline. Hunter paused to assess the area. There were footprints in the snow all over the outcrop. No doubt from the tour group and the police department.
"Let's spread out," he said. "Maya, search where the body was discovered. See if you can find the weapon or any other evidence that might be useful."
Maya nodded. Then she and Sarge proceeded to follow the cones.
Hunter stood facing the mountain. "The others had to go up, right?"
"Or around," Poppy said. "There was nothing to suggest they went back the way they came."
"You take a path up to the right," Hunter suggested. "I'll go to the left. Check in frequently."
"You got it." Poppy and Stormy headed off.
Hunter unhooked Juneau from his lead. "Search."
The dog cocked his head, sniffed the air, then put his nose to the snow. Rather than turning toward the trees as Hunter expected, the dog took off toward the place on the outcrop that was narrow. Juneau stared over the side of the cliff, let out a series of sharp howls, then hurried back to Hunter before circling back to the edge of the cliff.
Hunter rushed forward. He peered over the side but couldn't see anything through the thick forest and snow covering the side of the mountain. He shrugged off his pack and retrieved his binoculars. Once he had them adjusted properly, he swept his gaze looking for what had Juneau alerting.
His gaze snagged on a flash of bright pink.
There was someone caught on a large bramble growing out of the side of cliff face about twenty feet below where he stood. He was going to have to rappel down the mountain.
He prayed this was a rescue and not a recovery.
---
What do you think about this review?
Comments
No comments posted.

Registered users may leave comments.
Log in or register now!