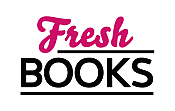 Books to enjoy in May! Let your reading blosson!
Reviews
1 - 20 of 27 ( prev | next )
The Music of Bees
by Eileen Garvin
"A heartfelt story about loss, resiliency, friendship, and finding your way..."
Posted May 6, 2021


Alice, Jake, and Harry are suffering low points in their lives. Forty-four-year-old Alice is grieving the loss of her husband and parents, while eighteen-year-old Jacob Stevenson is adjusting to life after an accident, and twenty-four-year-old introvert Harry, is struggling with Read more...



The Dead Husband
by Carter Wilson
"What if it were your family you feared the most?"
Posted May 6, 2021


When her husband dies from an overdose of sleep medication and alcohol, Rose Yates leaves Milwaukee with her eleven-year-old son to return to her father's house in Bury, New Hampshire. Special Investigating Agent, Colin Pearson, is convinced Rose's husband did not die Read more...



Knitty Gritty Murder
by Peggy Ehrhart
"A Fun Fast-Paced Cozy Packed with Suspects, Knitting, and Food!"
Posted April 27, 2021


The Knit and Nibbles club is knitting up a storm in Arborville, NJ and Pamela Paterson is eagerly awaiting the return of her daughter from college for the summer. The future looks bright and the gardens are overflowing, unfortunately, the community garden is sprouting a dead body in Read more...



A Deadly Twist
by Jeffrey Siger
"A Compelling Mystery Flavored With Greek History and Ambiance"
Posted April 22, 2021


With international travel limited due to the pandemic, take a trip to Greece through Jeffrey Siger's eleventh Chief Inspector Andreas Kaldis Mysteries. A DEADLY TWIST takes place on the Read more...



Pursuit of the Truth
by K.D. Richards
"A Sophisticated Fast-Paced Debut Mystery"
Posted April 8, 2021


After her brother's tragic car accident eleven months ago, Nadia Shelton has taken over as CEO of Shelton Hotels. Nadia is smart and professional and knows how to run the eco-friendly hotel chain, but she isn't prepared for the attempts on her life. A Read more...



Alaskan Rescue
by Terri Reed
"A Fun Mountain Hike Turns Deadly in the First Book in the Alaska K-9 Unit Series"
Posted April 4, 2021


What starts out as a fun mountain hike for the wedding party of Violet James & Lance Wells, takes a deadly turn when the tour guide is shot and bridesmaid Ariel Potter is pushed off the side of a mountain in ALASKAN RESCUE.
Now Read more...



A Deadly Chapter
by Essie Lang
"An Enjoyable Cozy Mystery Featuring an Island Castle Bookstore and a Body in the Bay"
Posted March 9, 2021


Bayside Bookstore owner, Shelby Cox, commutes to work by boat and spends her time in the beautiful Blye Island Castle where she runs her 300 square foot bookstore catering to tourists and locals. It is an idyllic life, until Shelby wakes up one morning on her houseboat Read more...



A Side of Murder
by Amy Pershing
"Sun, Sand, Sailboats, and A Side of Murder"
Posted March 3, 2021


After a YouTube video goes viral with NY Chef Samantha Barnes fileting off the fingertip of her foul-tempered husband, Sam knows it's time to retreat and lick her wounds. An opportunity arises when she learns she has inherited her Aunt Ida's dilapidated house in Read more...



Triple Chocolate Cheesecake Murder
by Joanne Fluke
"A Triple Chocolate Treat for Hannah Swensen Fans"
Posted February 23, 2021


A new Hannah Swensen mystery means more delicious recipes, more Lake Eden gossip, and more suspects than snow when the infamous Mayor Bascomb is murdered in his office. In TRIPLE CHOCOLATE CHEESECAKE MURDER, fans will enjoy revisiting Hannah and the Lake Eden gang Read more...



Sophomores
by Sean Desmond
"A Nostalgic Journey of a Family Falling Apart"
Posted February 4, 2021


SOPHOMORES is a raw, honest coming of age story set in the 1980s and centers around the Malone family. Pat Malone's job with American Airlines relocated the family to Dallas from the Bronx in 1982. Now it is Read more...



Killer Content
by Olivia Blacke
"Savvy sleuthing, great characters, New York setting: a Killer new series!"
Posted January 28, 2021


Brooklyn, New York is a far cry from the bayou in Piney Island, Louisiana, but smart and spunky Odessa Dean can handle it. She's got her cowboy boots, her handmade fashions, and a job waitressing at the local ultra-cool Untapped Books &amp Read more...



What Waits for You
by Joseph Schneider
"The Second Chilling LAPD Detective Mystery Will Have You Checking Your Basements & Crawl Spaces"
Posted January 28, 2021


A serial killer dubbed the Eastside Creeper infiltrates a home, lies in wait, and then strikes in a brutal and ruthless manner killing women, men, and children. He is a remorseless monster playing out his fantasies and terrorizing a city, leaving residents wondering Read more...



Mrs. Jeffries Demands Justice
by Emily Brightwell
"This Popular Long Running Victorian Mystery Series Continues To Deliver"
Posted January 14, 2021


Mrs. Jeffries and the rest of the housekeeping sleuthing crew are back in Brightwell's impressive 39th installment in the Victorian Mysteries series. This time around, MRS. JEFFRIES DEMANDS JUSTICE for one Read more...



A Big Fat Greek Murder
by Kate Collins
"Nothing Ruins a Wedding Like A Dead Groom"
Posted January 4, 2021


The second installment in the A Goddess of Greene St. Mystery series is absolute fun. A BIG FAT GREEK MURDER hits all the right notes when Athena Spencer embarks on a murder investigation after the groom is killed before Read more...



The Wicked Hour
by Alice Blanchard
"No Rest for the Wicked in Blanchard's Second Novel Featuring Detective Natalie Lockhart"
Posted December 17, 2020


THE WICKED HOUR is the second novel in the Natalie Lockhart series. It throws you right into the action with Detective Natalie Lockhart patrolling the scene at Burning Lake's Read more...



Murder, She Wrote: Murder in Season
by Jessica Fletcher, Jon Land
"'Tis the Season for Homicide"
Posted December 17, 2020


Jessica Fletcher is looking forward to the holiday season in MURDER SHE WROTE: MURDER IN SEASON. The holiday festivities are well underway in Cabot Cove and Jessica is excited for the arrival of her nephew Read more...



Wine Tastings Are Murder
by Libby Klein
"A Rollicking Good Time at the Butterfly Wings Bed & Breakfast Where Murder Is Part of the Tour"
Posted November 25, 2020


In the fifth Poppy McAllister mystery, readers will have a rollicking good time solving a mystery alongside the eccentric cast of characters at the Butterfly Wings Bed & Breakfast. So kick back with a cheese Read more...



Teen Killers Club
by Lily Sparks
"An Impressive YA Debut Featuring a Summer Camp for Teenage Homicidal Misfits"
Posted October 29, 2020


What if you were wrongly convicted of a grisly murder and you were sent to a top-secret camp for teen assassins? You are now identified as a CLASS A criminal, the most dangerous type of criminal, but you squirm at the sight of blood and violence? How will Read more...



The Gift of the Magpie
by Donna Andrews
"Tis the Season for Holiday Cheer, Good Deeds and Catching a Murderous Scrooge"
Posted October 27, 2020


THE GIFT OF THE MAGPIE is the 28th book in this long-running popular series featuring Meg Langslow. It is filled with holiday cheer and good deeds, but in all the revelry, a murderer lurks in Read more...



Murder at Queen's Landing
by Andrea Penrose
"Corruption, Science, Murder, and Intrigue Combine To Make This Regency Era Mystery a Winner"
Posted October 22, 2020


MURDER AT QUEEN'S LANDING is the fourth novel in the captivating and intellectually stimulating Wrexford and Sloane mystery series. Andrea Penrose transports readers to Regency England during the Industrial Revolution where classes define society and the Read more...



Sandra Martin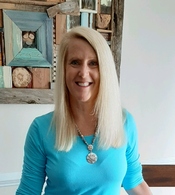 I have always been a voracious reader and I enjoy a good mystery. I am an Investigation ID addict and I hate when a case goes unsolved. I attended the University of Michigan where I earned an English degree, but I currently work for another university in the physical therapy doctorate program. I currently live in beautiful North Carolina where there is plenty of sunshine, smiling faces, and sweet tea. I have one college- aged son, a great husband, and an aging ornery cat. Reading is my passion, but I also write for children and I have been published in several magazines.
Features & Posts
No posts found.
7 comments posted.

Re: Mystery Rider (2:29pm October 9, 2015):

My tough and rugged husband who once hated cats, rescued a
kitten from a worksite, and now my husband fusses over her
and she never leaves his side.

Re: Rescuing the Texan's Heart (2:25pm February 23, 2015):

Love the cover on this book and I enjoy reading about small
towns with lots of charm. Sounds great.

Re: Dead Man Walker (2:22pm February 23, 2015):

I've really enjoyed this series and the Savannah setting.
I'll add this to my TBR

Re: As Gouda as Dead (7:19pm February 7, 2015):

My fave event was a vacation to Maui. Rainbows, sunshine,
and so much beauty everywhere.
The I Love Dogs Jewelry - what a great way to help abused
and orphaned animals.

Re: Meow If It's Murder (9:08am January 15, 2015):

I'm a cat lover and this mystery sounds like a fun read. Love the cover as well.

Re: Billionaire Blend (12:38pm August 25, 2014):

I read the coffee house mysteries for awhile and really enjoyed them. I've missed the last few and have to get back in the swing. I love mysteries with entrepreneurs and Clare's coffee shop is so unique.

Re: Dark Legacy (8:55pm November 18, 2009):

Anna,
I've read your SuperRomances, but not this title yet. It looks great. I'm always interested in a good paranormal.