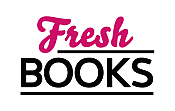 Best winter reads for February
Reviews
Triple Chocolate Cheesecake Murder
by Joanne Fluke
"A Triple Chocolate Treat for Hannah Swensen Fans"
Posted February 23, 2021


A new Hannah Swensen mystery means more delicious recipes, more Lake Eden gossip, and more suspects than snow when the infamous Mayor Bascomb is murdered in his office. In TRIPLE CHOCOLATE CHEESECAKE MURDER, fans will enjoy revisiting Hannah and the Lake Eden gang Read more...



Sophomores
by Sean Desmond
"A Nostalgic Journey of a Family Falling Apart"
Posted February 4, 2021


SOPHOMORES is a raw, honest coming of age story set in the 1980s and centers around the Malone family. Pat Malone's job with American Airlines relocated the family to Dallas from the Bronx in 1982. Now it is Read more...



Killer Content
by Olivia Blacke
"Savvy sleuthing, great characters, New York setting: a Killer new series!"
Posted January 28, 2021


Brooklyn, New York is a far cry from the bayou in Piney Island, Louisiana, but smart and spunky Odessa Dean can handle it. She's got her cowboy boots, her handmade fashions, and a job waitressing at the local ultra-cool Untapped Books &amp Read more...



What Waits for You
by Joseph Schneider
"The Second Chilling LAPD Detective Mystery Will Have You Checking Your Basements & Crawl Spaces"
Posted January 28, 2021


A serial killer dubbed the Eastside Creeper infiltrates a home, lies in wait, and then strikes in a brutal and ruthless manner killing women, men, and children. He is a remorseless monster playing out his fantasies and terrorizing a city, leaving residents wondering Read more...



Mrs. Jeffries Demands Justice
by Emily Brightwell
"This Popular Long Running Victorian Mystery Series Continues To Deliver"
Posted January 14, 2021


Mrs. Jeffries and the rest of the housekeeping sleuthing crew are back in Brightwell's impressive 39th installment in the Victorian Mysteries series. This time around, MRS. JEFFRIES DEMANDS JUSTICE for one Read more...



A Big Fat Greek Murder
by Kate Collins
"Nothing Ruins a Wedding Like A Dead Groom"
Posted January 4, 2021


The second installment in the A Goddess of Greene St. Mystery series is absolute fun. A BIG FAT GREEK MURDER hits all the right notes when Athena Spencer embarks on a murder investigation after the groom is killed before Read more...



The Wicked Hour
by Alice Blanchard
"No Rest for the Wicked in Blanchard's Second Novel Featuring Detective Natalie Lockhart"
Posted December 17, 2020


THE WICKED HOUR is the second novel in the Natalie Lockhart series. It throws you right into the action with Detective Natalie Lockhart patrolling the scene at Burning Lake's Read more...



Murder, She Wrote: Murder in Season
by Jessica Fletcher, Jon Land
"'Tis the Season for Homicide"
Posted December 17, 2020


Jessica Fletcher is looking forward to the holiday season in MURDER SHE WROTE: MURDER IN SEASON. The holiday festivities are well underway in Cabot Cove and Jessica is excited for the arrival of her nephew Read more...



Wine Tastings Are Murder
by Libby Klein
"A Rollicking Good Time at the Butterfly Wings Bed & Breakfast Where Murder Is Part of the Tour"
Posted November 25, 2020


In the fifth Poppy McAllister mystery, readers will have a rollicking good time solving a mystery alongside the eccentric cast of characters at the Butterfly Wings Bed & Breakfast. So kick back with a cheese Read more...



Teen Killers Club
by Lily Sparks
"An Impressive YA Debut Featuring a Summer Camp for Teenage Homicidal Misfits"
Posted October 29, 2020


What if you were wrongly convicted of a grisly murder and you were sent to a top-secret camp for teen assassins? You are now identified as a CLASS A criminal, the most dangerous type of criminal, but you squirm at the sight of blood and violence? How will Read more...



The Gift of the Magpie
by Donna Andrews
"Tis the Season for Holiday Cheer, Good Deeds and Catching a Murderous Scrooge"
Posted October 27, 2020


THE GIFT OF THE MAGPIE is the 28th book in this long-running popular series featuring Meg Langslow. It is filled with holiday cheer and good deeds, but in all the revelry, a murderer lurks in Read more...



Murder at Queen's Landing
by Andrea Penrose
"Corruption, Science, Murder, and Intrigue Combine To Make This Regency Era Mystery a Winner"
Posted October 22, 2020


MURDER AT QUEEN'S LANDING is the fourth novel in the captivating and intellectually stimulating Wrexford and Sloane mystery series. Andrea Penrose transports readers to Regency England during the Industrial Revolution where classes define society and the Read more...



Hell & Back
by Julie Rowe
"A High-Octane Action Packed Ride"
Posted September 24, 2020


This fast-paced, action-packed story ramps up the energy and provides an entertaining escape. HELL & BACK is the fifth book in the Outbreak Task Force series and it has Read more...



Thick as Thieves
by Sandra Brown
"4 Thieves, 1 Heist, A Brutal Murder, Missing Money, 20 Years, and Someone Is Back In Town to find the truth"
Posted September 15, 2020


From the initial setup to the explosive conclusion, THICK AS THIEVES will pull readers in for a roller coaster ride of action, deception, and redemption. When one bad decision leads to a lifetime of repercussions, who will come out standing and whose world will be shattered in the end Read more...



Murder Most Sweet
by Laura Jensen Walker
"A Sweet Debut to A Promising New Series"
Posted September 10, 2020


MURDER MOST SWEET is a tantalizing start to the new Bookish Baker mystery series featuring a spunky sleuth who has survived breast cancer, reexamined her life, and is now living life Read more...



For Whom the Book Tolls
by Laura Gail Black
"Death at the Book Shop Door"
Posted September 8, 2020


Ready to start a new life after being accused and cleared of embezzlement and murder charges, Jenna Quinn takes up her Uncle Paul's offer to stay with him in small-town Hokes Folly. Uncle Paul owns Baxter's Book Emporium and deals in antique books Read more...



Little Bookshop of Murder
by Maggie Blackburn
"A beachy cozy mystery perfect to close out your Summer!"
Posted August 27, 2020


Shakespeare professor Summer Merriweather returns to Brigid's Island, NC, for her mother Hildy's funeral. Her mother was a beloved member of the community and owned a bookstore specializing in the Romance genre, Beach Reads. The cause of death is ruled a heart attack, but Summer Read more...



Little Falls
by Elizabeth Lewes
"A Brutal Crime and a Tortured Heroine Raise the Stakes in this Engaging Suspense Debut"
Posted August 7, 2020


LITTLE FALLS has a sense of urgency and a frenetic pace which will pull readers in from the beginning. A brutal crime occurs in a small town sending shock waves through the community. Sergeant Camille Waresch, who served in Iraq and Afghanistan, is back home working as Read more...



Home Before Dark
by Riley Sager
"Keep the lights on while reading Sager's latest terrifying haunted house story"
Posted July 2, 2020


What if your father wrote a best-selling memoir about your family's time in a haunted malevolent house, but you couldn't remember any of those experiences? Is your father a liar? Or have you blocked out the past because it's too terrifying?
Read more...
Sandra Martin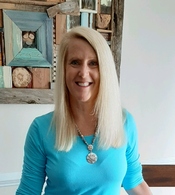 I have always been a voracious reader and I enjoy a good mystery. I am an Investigation ID addict and I hate when a case goes unsolved. I attended the University of Michigan where I earned an English degree, but I currently work for another university in the physical therapy doctorate program. I currently live in beautiful North Carolina where there is plenty of sunshine, smiling faces, and sweet tea. I have one college- aged son, a great husband, and an aging ornery cat. Reading is my passion, but I also write for children and I have been published in several magazines.
Features & Posts
No posts found.
7 comments posted.

Re: Mystery Rider (2:29pm October 9, 2015):

My tough and rugged husband who once hated cats, rescued a
kitten from a worksite, and now my husband fusses over her
and she never leaves his side.

Re: Rescuing the Texan's Heart (2:25pm February 23, 2015):

Love the cover on this book and I enjoy reading about small
towns with lots of charm. Sounds great.

Re: Dead Man Walker (2:22pm February 23, 2015):

I've really enjoyed this series and the Savannah setting.
I'll add this to my TBR

Re: As Gouda as Dead (7:19pm February 7, 2015):

My fave event was a vacation to Maui. Rainbows, sunshine,
and so much beauty everywhere.
The I Love Dogs Jewelry - what a great way to help abused
and orphaned animals.

Re: Meow If It's Murder (9:08am January 15, 2015):

I'm a cat lover and this mystery sounds like a fun read. Love the cover as well.

Re: Billionaire Blend (12:38pm August 25, 2014):

I read the coffee house mysteries for awhile and really enjoyed them. I've missed the last few and have to get back in the swing. I love mysteries with entrepreneurs and Clare's coffee shop is so unique.

Re: Dark Legacy (8:55pm November 18, 2009):

Anna,
I've read your SuperRomances, but not this title yet. It looks great. I'm always interested in a good paranormal.