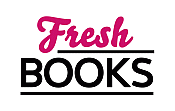 New Year, New Books in January
Jessica Fletcher
Jessica Fletcher (born Jessica Beatrice MacGill, and writes under the initialed J.B. Fletcher) is a fictional character from the US television series Murder, She Wrote.

In keeping with the spirit of the TV show, a series of official original novels have been written by American ghostwriter Donald Bain and published by the New American Library. The author credit for the novels is shared with the fictitious "Jessica Fletcher." When the first novel in the series, Gin and Daggers, was published in 1989 it included several inaccuracies to the TV series including Jessica driving a car which she could not do as she never learned to drive. Due to fans pointing out the errors, the novel was republished in 2000 with most of the inaccuracies corrected.

Log In to see more information about Jessica Fletcher
Log in or register now!
Series
Murder, She Wrote
Books:
Murder, She Wrote, January 2023
Murder She Wrote # 56
Hardcover / e-Book
Murder, She Wrote, December 2022
Murder She Wrote # 55
Mass Market Paperback / e-Book
Murder, She Wrote: Killer on the Court, May 2022
Murder She Wrote #55
Hardcover / e-Book
Murder, She Wrote: Debonair in Death, April 2022
Murder She Wrote # 54
Mass Market Paperback / e-Book
Murder, She Wrote: Debonair in Death, November 2021
Murder She Wrote #54
Hardcover / e-Book
Murder, She Wrote: Killing in a Koi Pond, October 2021
Mass Market Paperback
Murder, She Wrote: Murder in Season, May 2021
Murder, She Wrote Series #52
Mass Market Paperback / e-Book
Murder, She Wrote: Killing in a Koi Pond, May 2021
Murder, She Wrote Series #53
Hardcover / e-Book
Murder, She Wrote: Murder in Season, November 2020
Murder She Wrote #52
Hardcover / e-Book
Murder, She Wrote: The Murder of Twelve, June 2020
Murder She Wrote #51
Mass Market Paperback / e-Book
Murder, She Wrote: The Murder of Twelve, May 2020
Murder She Wrote #51
Hardcover / e-Book
Murder, She Wrote: A Time for Murder, December 2019
Hardcover
Murder, She Wrote: A Time for Murder, November 2019
Murder She Wrote #50
Mass Market Paperback / e-Book
Murder, She Wrote: Murder in Red, June 2019
Murder She Wrote #49
Hardcover / e-Book
Murder, She Wrote: Manuscript for Murder, May 2019
Mass Market Paperback
Murder, She Wrote: Manuscript for Murder, November 2018
Murder, She Wrote #48
Hardcover / e-Book
Murder, She Wrote: A Date with Murder, May 2018
Murder, She Wrote
Hardcover / e-Book
Murder, She Wrote: Hook, Line, and Murder, September 2017
Murder, She Wrote
Mass Market Paperback / e-Book (reprint)
Murder, She Wrote: Design For Murder, March 2017
Mass Market Paperback
Hook, Line and Murder, October 2016
Murder, She Wrote #46
Hardcover / e-Book
The Ghost and Mrs. Fletcher, September 2016
Murder, She Wrote
Mass Market Paperback / e-Book (reprint)
Design For Murder, April 2016
Murder, She Wrote
Hardcover / e-Book
Killer in the Kitchen, March 2016
Murder, She Wrote #43
Paperback / e-Book (reprint)
The Ghost And Mrs. Fletcher, October 2015
Murder She Wrote #44
Hardcover / e-Book
Death of a Blue Blood, September 2015
Murder She Wrote #42
Paperback / e-Book (reprint)
Killer In The Kitchen, April 2015
Murder, She Wrote #43
Hardcover / e-Book
Murder, She Wrote: Aloha Betrayed, March 2015
Murder, She Wrote #41
Paperback / e-Book
Death of a Blueblood, October 2014
Murder, She Wrote #42
Hardcover / e-Book
Close-Up On Murder, September 2014
Murder, She Wrote #40
Paperback / e-Book
Aloha Betrayed, April 2014
Murder, She Wrote #41
Paperback / e-Book
Murder, She Wrote, October 2013
Murder, She Wrote #40
Hardcover / e-Book
Trouble At High Tide, April 2012
Murder, She Wrote #37
Hardcover / e-Book
The Fine Art of Murder, October 2011
Murder, She Wrote #36
Hardcover / e-Book
Skating On Thin Ice, April 2011
Murder, She Wrote #35
Hardcover / e-Book
Murder, She Wrote: Nashville Noir, March 2011
Paperback
The Queen's Jewels, October 2010
Murder, She Wrote #34
Hardcover / e-Book
Nashville Noir, April 2010
Murder She Wrote #33
Hardcover / e-Book
Murder Never Takes A Holiday, November 2009
Murder, She Wrote Anthology
Paperback
A Fatal Feast, October 2009
Murder, She Wrote #32
Hardcover / e-Book
Madison Avenue Shoot, April 2009
Murder, She Wrote #31
Hardcover / e-Book
A Slaying In Savannah, October 2008
Murder, She Wrote #30
Hardcover / e-Book
The Maine Mutiny, April 2005
Murder, She Wrote #23
Paperback / e-Book (reprint)
Dying to Retire, April 2004
Murder, She Wrote #21
Paperback / e-Book (reprint)
A Little Yultide Murder, November 2003
Murder, She Wrote #11
Paperback / e-Book (reprint)
Destination Murder, October 2003
Murder, She Wrote #20
Hardcover / e-Book
Majoring in Murder, April 2003
Murder, She Wrote #19
Paperback / e-Book
You Bet Your Life, October 2002
Murder, She Wrote #18
Paperback / e-Book
Provence -- To Die For, April 2002
Murder, She Wrote #17
Paperback / e-Book (reprint)
Murder In A Minor Key, October 2001
Murder, She Wrote #16
Paperback / e-Book
Blood On The Vine, April 2001
Murder, She Wrote #15
Paperback / e-Book
Trick or Treachery, October 2000
Murder, She Wrote #14
Paperback / e-Book
Gin & Daggers, April 2000
Murder, She Wrote #1
Paperback / e-Book (reprint)
Knock 'Em Dead, October 1999
Murder, She Wrote #13
Paperback / e-Book (reprint)
Murder at the Powderhorn Ranch, May 1999
Murder, She Wrote #12
Paperback / e-Book (reprint)
Murder in Moscow, May 1998
Murder, She Wrote #10
Paperback / e-Book (reprint)
Murder on the QE2, October 1997
Murder, She Wrote #9
Paperback / e-Book (reprint)
Brandy & Bullets, September 1997
Murder, She Wrote #4
Paperback / e-Book (reprint)
The Highland Fling Murders, April 1997
Murder, She Wrote #8
Paperback / e-Book (reprint)
A Palette For Murder, October 1996
Murder, She Wrote #7
Paperback / e-Book (reprint)
A Deadly Judgment, April 1996
Murder, She Wrote #6
Paperback / e-Book
Martinis & Mayhem, December 1995
Murder, She Wrote #5
Paperback / e-Book (reprint)
Manhattans & Murder, December 1994
Murder, She Wrote #2
Paperback / e-Book (reprint)