Terri Reed | Creating Characters Led to Personal Growth + Giveaway!

January 24, 2020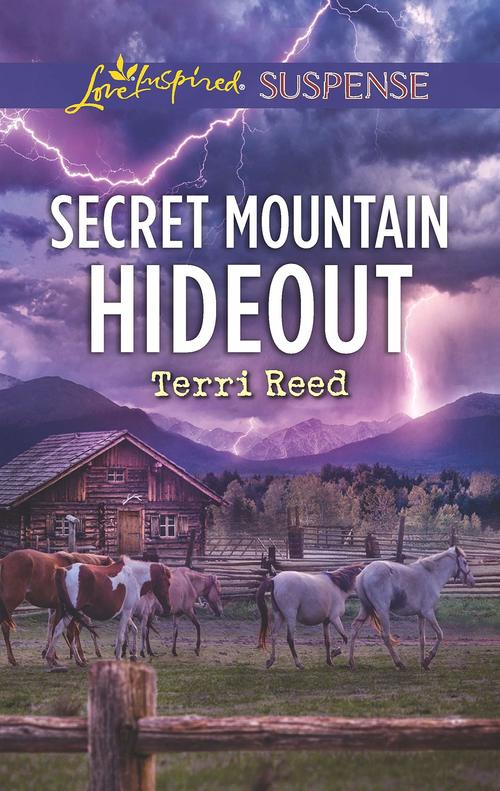 Secret Mountain Hideout
Terri Reed
AVAILABLE

January 2020
On Sale: January 1, 2020
Featuring: Ashley Willis; Chase Fredrick
224 pages
ISBN: 133540256X
EAN: 9781335402561
Kindle: B07SJF3RBM
Mass Market Paperback / e-Book
Add to Wish List

Also by Terri Reed:
Deadly Christmas Memories, November 2022
Forced to Flee, October 2022
Deadly Alaskan Pursuit, September 2022
Detection Detail, April 2022

Thank you, Fresh Fiction, for hosting me on your blog. While coming up with a topic for this blog, I asked myself what is it about books that captivate me. The answer is Characters.
So often when I think about books I've read and loved, I remember the characters.
When I first started writing I had no clue what I was doing. I didn't understand craft, but I knew I had stories to tell. My mother-in-law encouraged me to 'just' start writing. I did, but my characters were flat. It took me many sets of revisions to the stories before I was really able to know and understand my characters.
It was painstaking work, hence why it took me ten years to sell my first full-length novel to Harlequin. Now, nearly three decades since writing that first story, I finally feel like I have a grasp on characterization. But it required many classes and workshops, learning from authors whose work I admired and wanted to emulate.
As authors, we want our characters to be likable, relatable, sympathetic and fictional people the reader can root for from page one to the end. I embarked all those years ago on a quest to learn how to make my characters more three-dimensional and I discovered there is no 'one right way' to develop a character.
There are many different ways, taught by many different instructors. What works for one author may not gel for another. This is a good thing because authors are so diverse in their character development that readers have so many choices and a variety of stories to read.
For my work, I decided that combining several different methods of character development really helped me and I continue to learn all the time, constantly adding in new ways to make my characters even more memorable.
Here are my top three character development methods that I pull from to use in my own writing.
(1) Early on I discovered a book called Goal, Motivation, and Conflict by Debra Dixon. This book was eye-opening for me. Every character has a goal, both an internal and an external one. There is something motivating the character to want that goal and there is something that prevents the character from obtaining that goal. This was very helpful in both plotting and character development. Thank you, Debra!
(2) About 10 years ago I discovered Michael Hauge Story Mastery. I went to one of his workshops and he really helped me to dig into the character's psyche by asking the questions: what is the character afraid of? What are the character's hopes and dreams? What is the lie that the character believes about themselves and about the world? These questions really helped to flush out my characters on a deeper level. Thank you, Michael!
(3) My favorite tool and the one that I've been using the most the past five years is the Enneagrams. I took an online class with Laurie Schnebly Campbell and bought her book Believable Characters: Creating with the Enneagrams. Also, on Instagram there are many enneagram sites from which to pull information. My favorites are Enneagram Enthusiast and the Enneagram Coach. You can find them by putting in enneagram in the search bar on Instagram. There are many others as well. There is also a book that I recommend titled The Road Back to You by Ian Morgan Cron and Suzanne Stabile.
The basics of the enneagram are there are nine personality types. I wanted to know more so I took a free online enneagram test and what I learned was so helpful for me personally. As a strong type five, the investigator/thinker, I was able to understand myself better and started a quest for personal growth. I'm learning how to turn my weaknesses into strengths, how to play up my strengths and how to be more self-accepting. Maturity might have something to do with that, as well.
The first book that I applied the Enneagram to was my 2016 Love Inspired Suspense book titled, Ransom, that became a National Reader's Choice Award finalist and a Fresh Pick here on Fresh Fiction. I've been using the enneagrams on every book since that time and I think that it has really helped me to deepen my characterization and make my characters memorable.
In my most recent book, Secret Mountain Hideout, which is also my 45th publication with Harlequin and has hit Publisher's Weekly's mass market bestseller list at #22, Ashley Willis is a number Four type enneagram, the creative/individualist/romantic. Discovering this helped me to know how she would respond to any given situation. And also, showed me where she had to grow and learn from the hero, Chase, who is a One type enneagram, the perfectionist/reformer. The fun part is learning where Ashley and Chase would bump up against each other's personality type to create compelling internal struggles as they both navigated the danger that was threatening their lives.
--
COMMENT TO WIN: What do you find the most interesting in books? The characters, plot, or something else? Comment below, and you'll be entered to win a copy of Terri Reed's book RANSOM and a $10 Barnes and Noble gift card. Open internationally (if an international winner is chosen, the book will be an e-copy); Good Luck!
--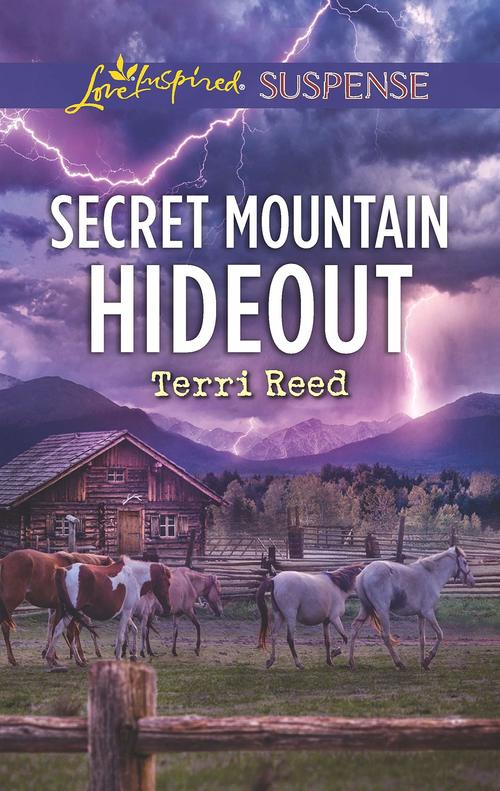 Staying hidden has kept her alive. . .
But now she's been found.
A remote Colorado mountain town and a fake identity have been Ashley Willis's safe haven since fleeing after she witnessed a murder--but now the killer has found her trail. Desperate and terrified, she's prepared to run again…but Deputy Sheriff Chase Fredrick won't let her. With the lawman by her side, can she face danger head-on. . . and live long enough to bring a murderer to justice?
Inspirational Romance | Romance Suspense [Harlequin Love Inspired Suspense, On Sale: January 1, 2020, Mass Market Paperback / e-Book, ISBN: 9781335402561 / eISBN: 9781488060878]
Welcome back to Bristle Township!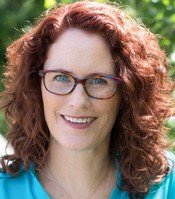 Award winning multi-published author Terri Reed discovered the wonderful world of fiction at an early age and declared she would one day write a book. Now she is fulfilling that dream writing full-time. Her romance and romantic suspense novels have appeared on Publisher's Weekly top 25, Nielsen's Bookscan top 100 and featured in USA Today, Christian Fiction Magazine and Romantic Times Magazine. Her books have finaled in Romance Writers of America's RITA contest, National Reader's Choice Award contest and the American Christian Fiction Writers The Carol Award contest. She resides in the Pacific Northwest with her college-sweetheart husband, two wonderful children, and two dogs. When not writing, she enjoys spending time with her family and friends, gardening and playing tennis.
Comments
23 comments posted.
Re: Terri Reed | Creating Characters Led to Personal Growth + Giveaway!

I am a dialogue person. Think it is because I am not too
good of a conversationalist that I really enjoy
reading/listening to good conversation.
(Anna Budziak 7:14am January 24, 2020)
I love the relationships between the characters. But I like
all the elements of a story blending together.
(Nancy Reynolds 10:01am January 24, 2020)
characters are very important, but the story itself is equally critical - setting adds t the feelings that arise while reading.
(Diane Sallans 11:34am January 24, 2020)
I need to connect with the characters, but the plot is extremely important. The two interact and make for a story I want to read.
(Anna Speed 2:04pm January 24, 2020)
The characters and how they interact.
(Melanie Rosen 7:29pm January 24, 2020)
They all rank really high for me. I love suspense, mystery, humor and the plot.
(Tracy Urschler 9:30pm January 24, 2020)
Characters, plot, and setting are all important. They have to work well together for there to be a good story. You can have good characters, but if they don't fit in the setting or the plot does not suit them, the story won't work. The same is true for plot and setting. The characters need to fit them or the story will be lacking.
(Patricia Barraclough 1:26am January 25, 2020)
sounds like a book i cant put down once I start reading
(Vickie Couturier 7:54am January 25, 2020)
I love the characters and the connections they have along
with the dialogue. However, I enjoy the plot and the
setting in a story just as much.
(Tina Rucci 1:32pm January 26, 2020)
I think the characters are always important to the storyline. They help
develop the plot and you get invested in them whether you like them or not.
(Kelly Rodriguez 9:08pm January 26, 2020)
I love plot first and foremost, but some series I love the characters so much that I will read plots that are standard just to get more about the characters.
(Pam Howell 7:12am January 27, 2020)
EVERYTHING needs to mesh . ...
(Martin Bodnar 9:14am January 27, 2020)
I'm usually drawn to the characters first, then the plot &
the backstory (is it based on a real town? what would I see
there?)
(Mina Gerhart 12:05pm January 27, 2020)
I Love the characters in a book and the plot and so forth I love to read Thank you for sharing this!
(Sarah Taylor 2:10pm January 27, 2020)
It's a combination of everything, but the characters have to
be relatable.
(Anne Muller 3:57pm January 27, 2020)
I read the back cover on the books to see if it is something
I would like to read.
(Joan Woods 6:51pm January 27, 2020)
love reading the back to see if I like it
(Margo Beredjiklian 1:50pm January 28, 2020)
Always read the backs thats what makes me buy
.Thank you for being here with us.
(Wanda Flanagan 9:39pm January 28, 2020)
Characters then plot. I to always read the back cover to see if it is something I would like to read.
(Blanche Nixon 10:58am January 29, 2020)
The plot of the book and the characters
(Jean Patton 7:56pm January 29, 2020)
The characters interest me most i books, plus the flaws and
what can be done to compromise or resolve a problem
altogether.
(Alyson Widen 12:49pm January 30, 2020)
Oh, gosh. If it were only one element, anyone could do
it. The magic comes in the mix. Masters take all of the
elements, toss them in the air, and seamlessly tie them
all together in a mesmerizing mix. I've loved books all
of my life. I've read thousands upon thousands of them
and I acknowledge that I am not a wordsmith. Thank you
for the opportunity.
(Marcia Berbeza 11:18pm January 31, 2020)
Great I'd love the chance to read this book.
(Jamie Rincker 11:52pm January 31, 2020)
Registered users may leave comments.
Log in or register now!