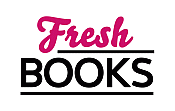 December's Must-Reads: Top Books to Close Out the Year with a Bang
Anna J. Stewart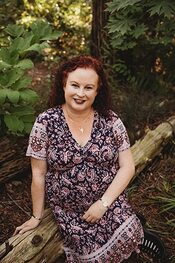 http://www.authorannastewart.com/
Social Media:
GOODREADS
TWITTER
FACEBOOK
INSTAGRAM

E-mail me when Anna J. Stewart releases a new book.
Blogging at Fresh Fiction
Anna J. Stewart | 20 Questions: EXPOSED
November 14, 2022
1--What is the title of your latest release? EXPOSED. Book 1 in Read More...
Anna J. Stewart | 20 Questions: WYOMING PROMISE
July 29, 2022
1--What is the title of your latest release? WYOMING PROMISE, The Read More...
Anna J Stewart is the USA Today bestselling author of more than fifty sweet to spicy romances. Primarily writing for Harlequin's Heartwarming (sweet romance) and Romantic Suspense (spicy) lines, she also writes for Arc Manor's Caezik Romance. Her first single title romantic suspense, EXPOSED, releases November of 2022 and will launch the Circle of the Red Lily romantic suspense series.
In addition to being a Daphne duMaurier, National Readers' Choice, and Holt Medallion finalist, in 2019 one of her books (RECIPE FOR REDEMPTION) was optioned for a TV movie by Brain Power Studios and aired as a Christmas move that same year. No matter the genre, Anna's books are always about the family—both the ones we're born to and the ones we create on this crazy life journey we're all on. Anna lives in Northern California where she loves going to the movies, attending fan conventions, and heading to Disneyland, her favorite place on earth. When she's not writing, she is usually cooking, baking, binge-watching her newest TV addiction, re-watching her all-time favorite show, Supernatural, and wrangling two monstrous cats named Rosie and Sherlock. You can read more about Anna, her books, and her workshops for authors at her website.
Log In to see more information about Anna J. Stewart
Log in or register now!
Series
Tremayne Family | Lantano Valley | Butterfly Harbor | Honor Bound | Nemesis Files | Blackwell Sisters | Heartwarming Christmas Town | Circle of the Red Lily
Books:
A Detective's Deadly Secrets, January 2024
Honor Bound
Mass Market Paperback / e-Book
Vanished, December 2023
Circle of the Red Lily
Paperback / e-Book
Lights, Camera, Christmas Town!, October 2023
Christmas Town
e-Book
Deadly Vegas Escapade, October 2023
Honor Bound
Mass Market Paperback / e-Book
Their Surprise Island Wedding, October 2023
Hawaiian Reunions
Mass Market Paperback / e-Book
Her Island Homecoming, June 2023
Hawaiian Reunions
Mass Market Paperback / e-Book
The PI's Deadly Charade, February 2023
Honor Bound #6
Mass Market Paperback / e-Book
Exposed, November 2022
Circle of the Red Lily
Paperback / e-Book / audiobook
Wyoming Promise, August 2022
The Blackwells of Eagle Springs #1
Mass Market Paperback / e-Book
The Mayor's Baby Surprise, May 2022
Butterfly Harbor Stories # 12
Mass Market Paperback / e-Book
Worth the Risk, January 2022
Butterfly Harbor Stories #11
Mass Market Paperback / e-Book
Building A Surprise Family, August 2021
Butterfly Harbor Stories #10
Paperback / e-Book
Thankfully in Love, November 2020
e-Book
Guarding His Midnight Witness, October 2020
Honor Bound #4
e-Book
Montana Dreams, October 2020
Blackwell Sisters #3
e-Book
The Firefighter's Thanksgiving Wish, November 2019
Butterfly Harbor Stories #7
e-Book
Safe in His Arms, September 2019
Butterfly Harbor #6
e-Book
Holiday Kisses, April 2019
Butterfly Harbor #5
e-Book
Always the Hero, March 2019
Butterfly Harbor #4
e-Book
The Rancher's Homecoming, December 2018
Return of the Blackwell Brothers
e-Book
His Christmas Carousel Baby, October 2018
e-Book
Tome Wardens, August 2018
e-Book (reprint)
Nemesis on the Prowl, June 2018
Nemesis Files #2
e-Book
Nemesis in Disguise, June 2018
Nemesis Files #3
e-Book
Nemesis in the Night, May 2018
Nemesis Files #1
e-Book
Gone in the Night, October 2017
Honor Bound #2
Paperback / e-Book
A Dad for Charlie, August 2017
Butterfly Harbor #3
e-Book
Reunited with the P.I., May 2017
Honor Bound #2
Paperback / e-Book
Once Upon a Christmas, December 2016
e-Book
More Than a Lawman, November 2016
Honor Bound #1
Paperback / e-Book
A Heartwarming Holiday, October 2016
Heartwarming Christmas Town
e-Book
Recipe for Redemption, June 2016
Butterfly Harbor #2
e-Book
The Trouble with Nathan, April 2016
Tremayne Family Romance #3
e-Book
Make Me a Match, February 2016
e-Book
The Bad Boy of Butterfly Harbor, December 2015
Butterfly Harbor #1
e-Book
Bells are Ringing, November 2015
e-Book
Here Comes Trouble, August 2015
Tremayne Family Romance #2
e-Book
Marked For Love, July 2015
Lantano Valley #3
e-Book
Through His Eyes, May 2015
Lantano Valley Novella #2
e-Book
Asking For Trouble, February 2015
A Tremayne Family Romance
e-Book
Reading Between the Lines, January 2015
A Lantano Valley Novella
e-Book
Christmas, Actually, November 2014
Heartwarming Christmas Town
e-Book