1--What is the title of your latest release?
WYOMING PROMISE, The Blackwells of Eagle Springs, Book 1
2--What's the "elevator pitch" for your new book?
N/A
3--How did you decide where your book was going to take place?
As we knew this was a western series and we'd already used Montana extensively, we opted for something close in both setting and proximity. We almost went with Texas but chose Wyoming because it was a little bit different.
4--Would you hang out with your heroine in real life?
Absolutely! Corliss is a hoot! Especially if you want to learn about horses, ranch life, or family devotion.
5--What are three words that describe your hero?
Devoted. Patient. Honorable.
6--What's something you learned while writing this book?
I had no idea that quarter horse training was a thing! I'm not all that up on the cowboy world, so every Blackwell book I write is always an education.
7--Do you edit as you draft or wait until you are totally done?
I edit as I write so by the time I get to the end it's a pretty polished draft and clean enough I can turn around and send to my editor.
8--What's your favorite foodie indulgence?
Eggs Benedict. Yummmmm!
9--Describe your writing space/office!
I write in my kitchen (a breakfast nook where a kitchen table would normally go). On one side is my ancient writing laptop—it does not go online. It's a glorified word processor, LOL. I have a display of some of my favorite items: my Sam & Dean Funkos, Tinkerbells, a bunch of Wonder Woman stuff and a line of Barbies that, before I got published, represented the heroines in my story). Behind me is another table with a second laptop where I use One Note for my book bibles, my datebook, huge assortment of markers and washi tape and more Funkos and my Kanban project board (that's how I keep up with all my obligations/deadlines/chores).
10--Who is an author you admire?
So many. Nora Roberts is always at the top of my list, but Abigail Owen, who is currently writing under three pennames, I think, is just killing it in so many romance genres. And my Blackwell writing sisters of course: Melinda Curtis, Cari Lynn Webb, Amy Vastine, and Carol Ross. I couldn't work in this crazy business without them and their support.
11--Is there a book that changed your life?
I have a few: Carrie, which I read at age 8, was my first "adult" book and just opened a floodgate of reading for me. Dean Koontz's The Watchers (this, for me, is quite possibly a perfect book), and Partners by Nora Roberts. It was the first romance I ever read back in high school, and it introduced me to romance. I've never looked back.
12--Tell us about when you got "the call." (when you found out your book was going to be published)
The "call" came from one of my best friends! I'd been plugging away for a while, finaled in a big national contest and even got an agent, but nothing was hitting with NY (and that's what I've always wanted, traditional publishing). Melinda Curtis pitched an anthology idea to her editor at Harlequin Heartwarming and brought me on board. Together, she, Anna Adams and I created Christmas Town, Maine and the Banning siblings. Her editor loved it and bought it—and Melinda called me shortly before Christmas of 2013 (I think?) and said "Congratulations. You're a Harlequin author." Best. Christmas. Ever!
13--What's your favorite genre to read?
Romance. Second is dark crime thrillers. Third is horror. I so want to write a book that encompasses all three!
14--What's your favorite movie?
Oh so many! I'm a huge movie junkie, but my answer has been the same probably since I was ten years old: The Adventures of Robin Hood with Errol Flynn and Olivia DeHaviland. That film just makes me soon.
15--What is your favorite season?
Christmas. I start decorating on Thanksgiving. I LOVE everything about it: how it looks, how it smells, how it feels. It's bliss.
16--How do you like to celebrate your birthday?
I usually have my best friend (we've known each other for more than 30 years!) and godmother come over around my birthday for dinner. This year I went out to lunch with a friend. The older I get, the less I tend to do actually.
17--What's a recent tv show/movie/book/podcast you highly recommend?
Bosch. It's crime drama brilliance!
18--What's your favorite type of cuisine?
I'm also a foodie (I'd have loved to have been professional chef), but I love Thai food. No, Indian. No, Thai. Gah!
19--What do you do when you have free time?
Like I said, I'm a big movie junkie and TV is a close second. If I can get in some reading time, I'm thrilled. In normal times, fan conventions (I'm a huge Supernatural fan).
20--What can readers expect from you next?
In November, I'm releasing my very first single title romantic suspense (published by Arc Manor) called EXPOSED. The tagline is Hollywood secrets, deadly reveals. I call this my Women's Murder Club meets LA Confidential. I got to write about some of my favorite subjects: secret societies, murder, classic Hollywood, and a hero and heroine who are most destined for one another—despite some… conflicts.
The Blackwells of Eagle Springs #1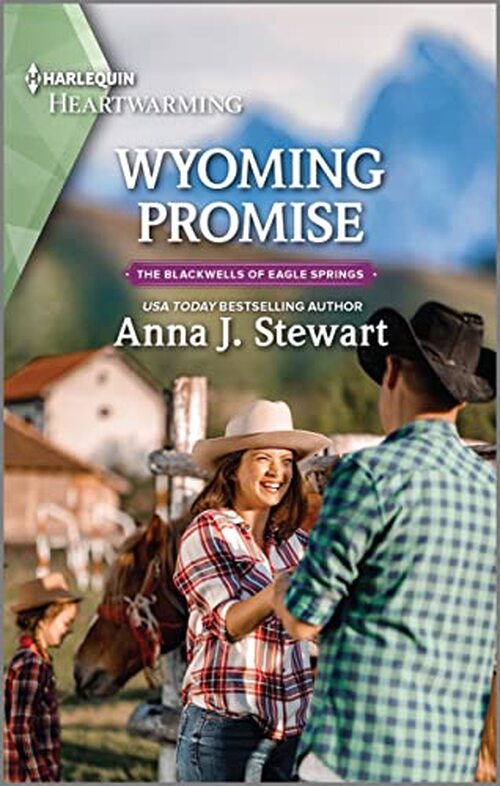 A reunion with a twist…
May save the day!

After a near-fatal day on the job, firefighter Ryder Talbot's finally back in Eagle Springs, Wyoming, and ready for a new start with his daughter. Seeing Corliss Blackwell again stirs up old feelings he tried to leave behind. Now that Corliss needs his help to close a deal on a loan that will save her gran's ranch, can he finally prove they're worth taking a chance on?

USA TODAY Bestselling Author
Romance Contemporary [Harlequin Heartwarming, On Sale: July 26, 2022, Mass Market Paperback / e-Book, ISBN: 9781335584588 / ]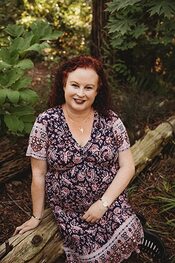 USA Today and national bestselling hybrid author Anna J. Stewart writes sweet to sexy romance for Harlequin's Heartwarming and Romantic Suspense lines. Early obsessions with Star Wars, Star Trek, and Wonder Woman set her on the path to creating fun, funny, and family-centric romances with happily ever afters for her independent heroines. A former RWA Golden Heart and Daphne DuMaurier finalist, Anna lives in Northern California where she deals with a serious Supernatural , Sherlock, and Jason Momoa addiction and surrounds herself with friends and family including two rambunctious cats named Rosie and Sherlock. When she's not writing, you can find her at fan conventions, at her local movie theater, or building her client list for her content editing services. Sign up for her newsletter and receive a free read!
No comments posted.