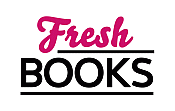 Sweet Reads in February
Heather Graham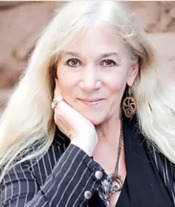 New York Times and USA Today bestselling author, Heather Graham, majored in theater arts at the University of South Florida. After a stint of several years in dinner theater, back-up vocals, and bartending, she stayed home after the birth of her third child and began to write. Her first book was with Dell, and since then, she has written over two hundred novels and novellas including category, suspense, historical romance, vampire fiction, time travel, occult and Christmas family fare.
She is pleased to have been published in approximately twenty-five languages. She has written over 200 novels and has 60 million books in print. She has been honored with awards from booksellers and writers' organizations for excellence in her work, and she is also proud to be a recipient of the Silver Bullet from Thriller Writers and was also awarded the prestigious Thriller Master in 2016. She is also a recipient of the Lifetime Achievement Award from RWA. Heather has had books selected for the Doubleday Book Club and the Literary Guild, and has been quoted, interviewed, or featured in such publications as The Nation, Redbook, Mystery Book Club, People and USA Today and appeared on many newscasts including Today, Entertainment Tonight and local television.
Log In to see more information about Heather Graham
Log in or register now!
Series
Krewe of Hunters | New York Confidential
Books:
Cursed at Dawn, September 2023
Hardcover
Secrets in the Dark, August 2023
Hardcover
Whispers at Dusk, July 2023
Hardcover
Shadow of Death, April 2023
Hardcover / e-Book
Crimson Summer, February 2023
Paperback / e-Book / audiobook (reprint)
Blood Moon, November 2022
The Rising series #2
Hardcover / e-Book
Voice of Fear, October 2022
Krewe of Hunters #38
Mass Market Paperback / e-Book / audiobook
The Rising, October 2022
Mass Market Paperback / e-Book
Aura of Night, August 2022
Krewe of Hunters # 37
Hardcover / e-Book
Sound of Darkness, June 2022
Krewe of Hunters, 36
Hardcover / e-Book
Hotel California, May 2022
The Music and Murder Mystery Series
Hardcover / e-Book
Crimson Summer, April 2022
Hardcover / e-Book / audiobook
The Unholy, January 2022
Krewe of Hunters #6
e-Book (reprint)
The Unseen, January 2022
Krewe of Hunters #5
e-Book (reprint)
The Last Noel & Secret Surrogate, November 2021
Mass Market Paperback / e-Book
The Unknown, October 2021
Krewe of Hunters #35
Mass Market Paperback / e-Book
Holiday Fake-out, October 2021
e-Book
Down in New Orleans, October 2021
Mass Market Paperback / e-Book
The Forbidden, August 2021
Krewe of Hunters #34
Mass Market Paperback / e-Book
The Unforgiven, June 2021
Krewe of Hunters #33
Mass Market Paperback / e-Book
Danger In Numbers, April 2021
Hardcover / e-Book
The Final Deception, February 2021
Mass Market Paperback / e-Book (reprint)
Dreaming Death, October 2020
Krewe of Hunters #32
Mass Market Paperback / e-Book / audiobook
Night, Sea and Stars, October 2020
Mass Market Paperback (reprint)
Deadly Touch, August 2020
Krewe of Hunters #31
Mass Market Paperback / e-Book
Shattering Glass, June 2020
Paperback / e-Book
Seeing Darkness, May 2020
Krewe of Hunters #30
Mass Market Paperback / e-Book
Witness to Death, May 2020
Mass Market Paperback
The Final Deception, April 2020
New York Confidential #5
Hardcover / e-Book
Tangled Threat & Suspicious, September 2019
Mass Market Paperback / e-Book
The Stalking, September 2019
Krewe of Hunters #29
Mass Market Paperback / e-Book
The Seekers, August 2019
Krewe of Hunters #28
Mass Market Paperback / e-Book
Sinister Intentions, July 2019
Mass Market Paperback / e-Book (reprint)
The Summoning, June 2019
Krewe of Hunters #27
Mass Market Paperback / e-Book
A Lethal Legacy, March 2019
New York Confidential #4
Hardcover / e-Book
A Dangerous Game, February 2019
New York Confidential #3
Mass Market Paperback / e-Book (reprint)
American Drifter, November 2018
Mass Market Paperback / e-Book (reprint)
Undercover Connection & Double Entendre, November 2018
Mass Market Paperback
Echoes of Evil, October 2018
Mass Market Paperback
Pale as Death, August 2018
Krewe of Hunters #25
Mass Market Paperback / e-Book
Fade to Black, June 2018
Krewe of Hunters #24
Mass Market Paperback / e-Book
A Dangerous Game, March 2018
New York Confidential #3
Hardcover / e-Book
A Perfect Obsession, December 2017
New York Confidential
Mass Market Paperback / e-Book
Tomorrow the Glory, December 2017
Mass Market Paperback / e-Book
A Season of Miracles, December 2017
e-Book (reprint)
The Rising, December 2017
Mass Market Paperback / e-Book (reprint)
Shadows in the Night & Never Sleep with Strangers, November 2017
Mass Market Paperback / e-Book
An Angel's Touch, October 2017
Mass Market Paperback
Lie Down in Roses, September 2017
Mass Market Paperback
Wicked Deeds, September 2017
Krewe of Hunters #23
Mass Market Paperback / e-Book
Angel of Mercy & Standoff at Mustang Ridge, September 2017
Mass Market Paperback
Dark Rites, August 2017
Krewe of Hunters
Mass Market Paperback / e-Book
Dangerous Nights, July 2017
Mass Market Paperback
Blue Heaven, Black Night, June 2017
Mass Market Paperback
Dying Breath, June 2017
Krewe of Hunters #21
Hardcover / e-Book
A Perfect Obsession, April 2017
New York Confidential #2
Hardcover / e-Book
Princess of Fire, February 2017
Mass Market Paperback
The Rising, January 2017
Hardcover / e-Book
Law and Disorder, January 2017
Mass Market Paperback / e-Book
Darkest Journey, October 2016
Krewe of Hunters #20
Paperback / e-Book
When We Touch, September 2016
Paperback
Deadly Fate, August 2016
Mass Market Paperback
The Lion In Glory, July 2016
Paperback
Strangers in Paradise, July 2016
Mass Market Paperback / e-Book
Haunted Destiny, June 2016
Krewe of Hunters #18
Mass Market Paperback / e-Book
Haunted Destiny, June 2016
Hardcover
Flawless, April 2016
New York Confidential #1
Hardcover / e-Book
Seize the Dawn, March 2016
Paperback
The Hidden, October 2015
Krewe of Hunters #17
Paperback / e-Book
Dark Screams: Vol. 4, August 2015
e-Book
Sweet Dreams Boxed Set, May 2015
e-Book
The Dead Play On, April 2015
Cafferty & Quinn #3
Hardcover / e-Book
The Keepers: Christmas in Salem, November 2014
Paperback / e-Book
A Fantastic Holiday Season, August 2014
Paperback / e-Book
The Hexed, August 2014
Krewe of Hunters #13
Paperback / e-Book
The Cursed, June 2014
Krewe of Hunters #12
Paperback / e-Book
The Keepers: Christmas in Salem, November 2013
Paperback / e-Book
The Night Is Forever, October 2013
Krewe of Hunters #11
Paperback / e-Book
The Night Is Alive, August 2013
Krewe of Hunters #10
Paperback / e-Book
Keeper of the Dawn, July 2013
The Keepers:L.A.
Paperback / e-Book
The Night Is Watching, June 2013
Krewe of Hunters #9
Paperback / e-Book
Let The Dead Sleep, April 2013
Hardcover / e-Book
Love is Murder, March 2013
Thriller #3
Paperback / e-Book (reprint)
The Unseen, March 2013
Paperback / e-Book (reprint)
Keeper Of The Night, December 2012
Keepers: LA #
Paperback / e-Book
An Angel For Christmas, November 2012
Paperback / e-Book
A Magical Christmas, November 2012
Paperback / e-Book (reprint)
The Uninvited, September 2012
Krewe of Hunters #8
Paperback / e-Book
The Unspoken, August 2012
Krewe of Hunters #7
Paperback / e-Book
The Unholy, July 2012
Krewe of Hunters #6
Paperback / e-Book
The Unseen, April 2012
Krewe of Hunters
Hardcover / e-Book
Bride of the Night, November 2011
Mass Market Paperback / e-Book
An Angel for Christmas, October 2011
Hardcover / e-Book
The Evil Inside, September 2011
Krewe of Hunters #4
Paperback / e-Book
Home Improvement, August 2011
Hardcover
Sacred Evil, July 2011
Krewe of Hunters #3
Paperback
Heart of Evil, June 2011
Krewe of Hunters #2
Paperback
Heart of Evil, June 2011
e-Book
In The Dark, April 2011
Bestselling authors collection
Paperback (reprint)
Phantom Evil, April 2011
Krewe of Hunters #1
Hardcover
The Killing Edge, March 2011
Paperback
The Presence, January 2011
Paperback
Night of the Vampires, December 2010
Mass Market Paperback
The Keepers, October 2010
Paperback
Ghost Moon, September 2010
Paperback
Ghost Night, August 2010
Paperback
Ghost Shadow, July 2010
Bone Island #1
Mass Market Paperback
Forever My Love, June 2010
Paperback
The Killing Edge, April 2010
Hardcover
Nightwalker, March 2010
Mass Market Paperback
Unhallowed Ground, October 2009
Mass Market Paperback
There Be Dragons, September 2009
Hardcover
Dust To Dust, July 2009
Mass Market Paperback
Night Moves, June 2009
Famous Firsts
Mass Market Paperback (reprint)
More Than Words, Volume 5, April 2009
Hardcover
Nightwalker, April 2009
Hardcover
The Death Dealer, January 2009
Mass Market Paperback
Deadly Gift, December 2008
The Flynn Brothers #3
Mass Market Paperback
Deadly Harvest, November 2008
Flynn Brothers #2
Mass Market Paperback
Deadly Night, October 2008
Flynn Brothers #1
Mass Market Paperback
A Bride By Christmas, October 2008
Mass Market Paperback
Wedding Bell Blues, May 2008
Paperback (reprint)
The Death Dealer, April 2008
Hardcover
The Last Noel, November 2007
Hardcover
The Seance, October 2007
Mass Market Paperback
Blood Red, July 2007
Mass Market Paperback
Thriller, June 2007
Paperback
The Island, March 2007
Paperback (reprint)
The Dead Room, March 2007
Hardcover
Kiss Of Darkness, September 2006
Paperback
The Last Cavalier, September 2006
Paperback
The Vision, July 2006
Paperback
Killing Kelly, March 2006
Paperback (reprint)
The Island, March 2006
Hardcover
Ghost Walk, October 2005
Paperback
Suspicious, August 2005
Intimate Moments #1379
Paperback
Killing Kelly, March 2005
Hardcover
Dead on the Dance Floor, February 2005
Paperback (reprint)
Night of the Blackbird, January 2005
Paperback (reprint)
Never Sleep with Strangers, January 2005
Paperback (reprint)
If Looks Could Kill, January 2005
Paperback (reprint)
Eyes of Fire, January 2005
Paperback (reprint)
The Presence, September 2004
Paperback
In The Dark, August 2004
Intimate Moments #1309
Paperback
Picture Me Dead, February 2004
Paperback (reprint)
Snowy Nights, November 2003
Trade Size
Haunted, September 2003
Paperback
The Ultimate Treasure, July 2003
Trade Size
On the Edge, July 2003
Trade Size
Forbidden Stranger, June 2003
Paperback (reprint)
Apache Summer, January 2003
Civil War trilogy featuring the indomitable Slater brothers
Paperback
Huricane Bay, January 2003
Paperback (reprint)
Rides A Hero, October 2002
Civil War trilogy featuring the indomitable Slater brothers
Paperback
A Season of Miracles, September 2002
Paperback / e-Book
Dark Stranger, July 2002
Civil War trilogy featuring the indomitable Slater brothers
Paperback
Slow Burn, August 2001
Paperback